This Cozy $20 Totoro Onesie Is A Perfect Halloween Costume
Repeat after me: Cozy is a lifestyle.
We hope you love the products we recommend! Just so you know, BuzzFeed may collect a share of sales from the links on this page.
Hey you! Do you enjoy being blissfully cozy and warm?
Well, I'm about to let you in on my secret to true, blissfully cozy happiness. A onesie. More specifically? This Totoro onesie, because the "Keeper of the Forest" is known to cure any blues and grow gardens of self-love.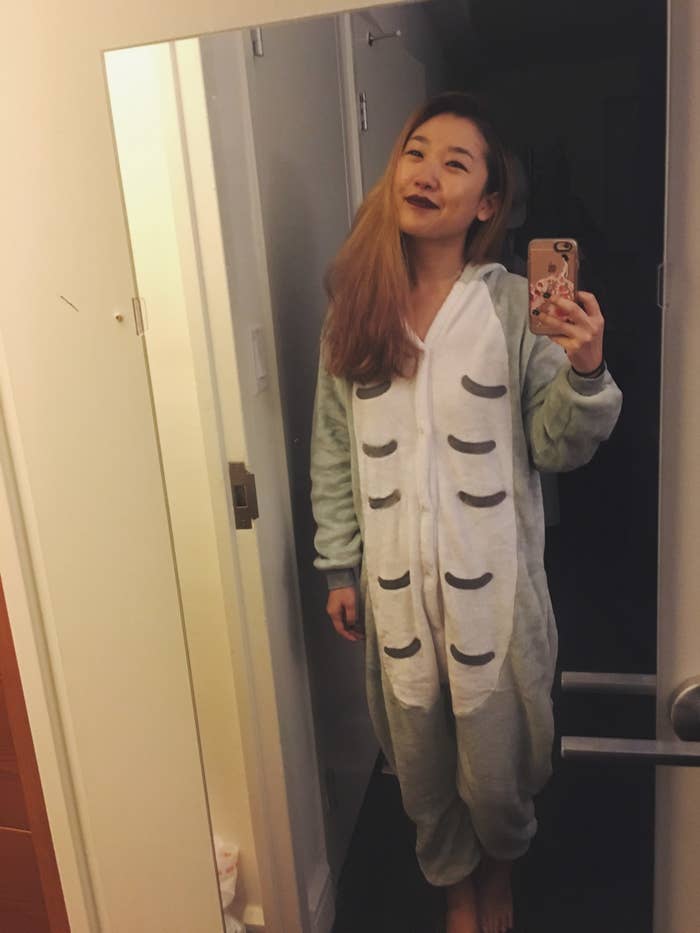 How happy can a onesie make you? Look at these everything-is-sunshine smiles! You can't put on a price on them!!
And because my laziness equals my desire to have as many multipurpose items as possible, I also ​wore this onesie as a Halloween costume, both to a party and to my office. (It was one of my better life decisions.)
But don't just take ~my~ word. It's prized by plenty others too, including this reviewer who shares my love for the plush, cloud-like onesie.
There you have it, folks — you'll basically be cozy for the rest of your life.
The reviews used in this post have been edited for length and clarity.