1.
First off, I could just bathe in the beauty of Jimin, V, and RM's hair for eternity.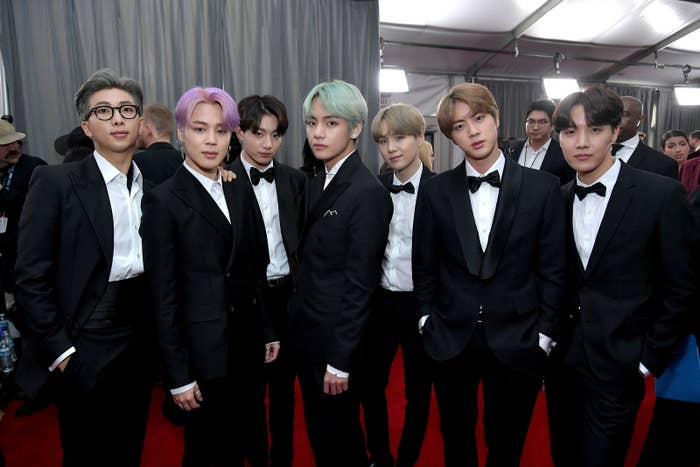 2.
I mean, look how good they look in the crowd! You can spot 'em from a mile away. 😍
3.
They also proudly repped their home country by wearing custom tuxedos from two Korean designers, Jaybaek Couture and Kim Seo Ryong, even though they could've easily (and have in the past) worn American designer brands.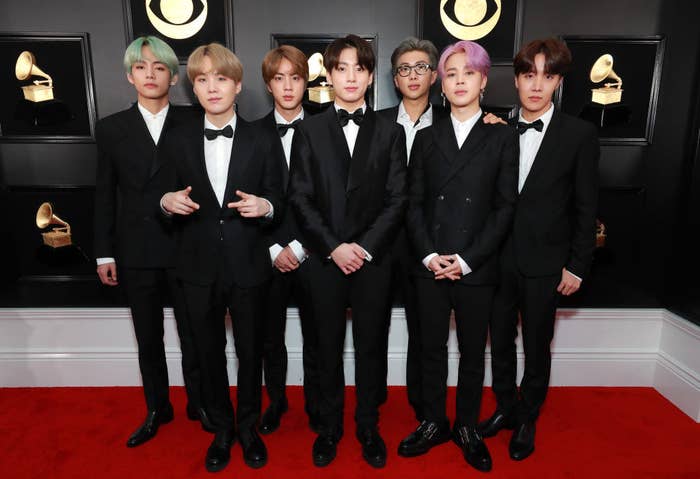 4.
RM struck this extremely adorable pose on the red carpet, slightly detouring from his otherwise very composed aura.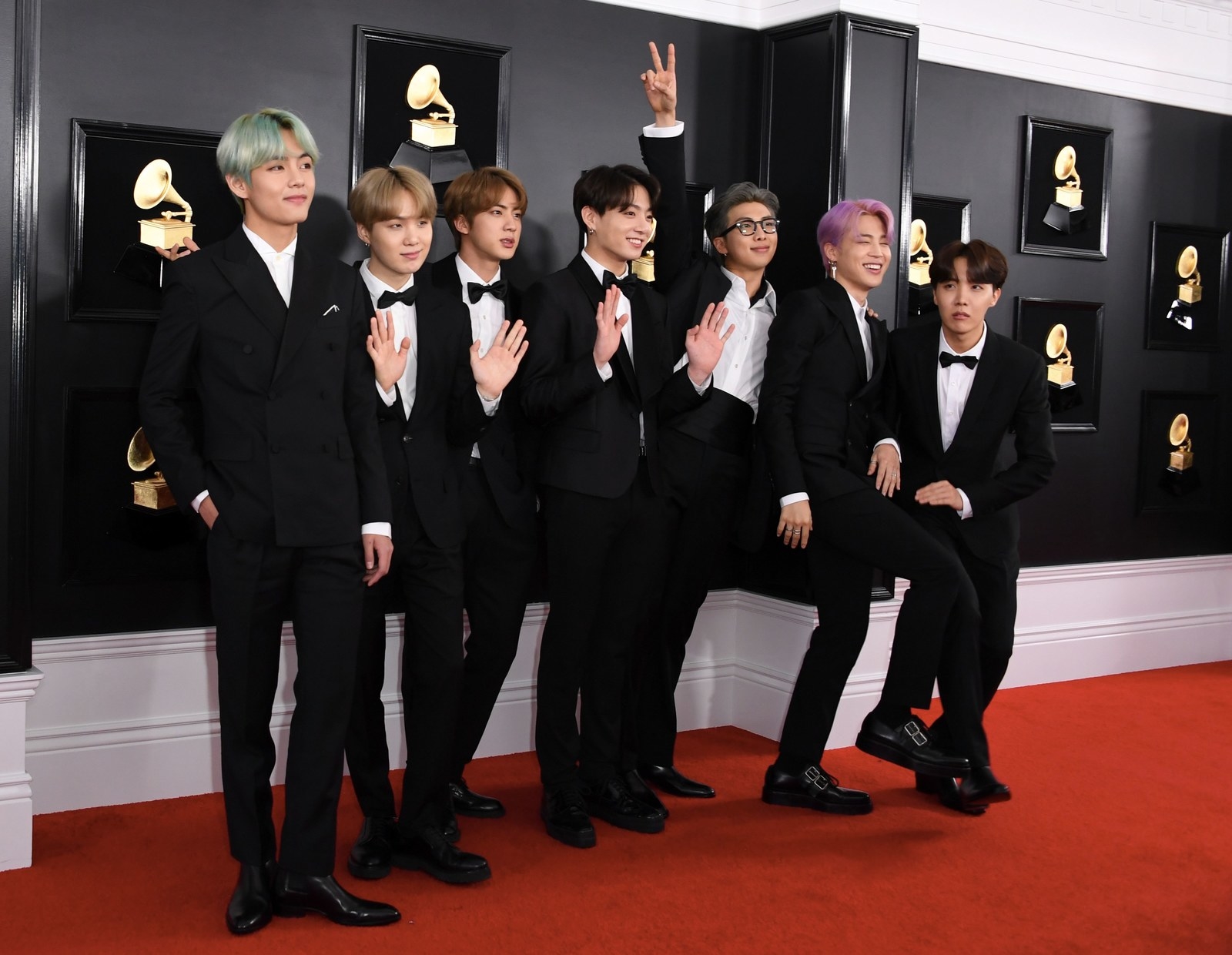 5.
J-Hope had his eye on the mic, grabbed it, said "Dream come true," and looked really proud of himself.
6.
Jungkook then flexed his English skills with a heartwarming shoutout to ARMYs all around the world.
7.
Jimin thanked ARMYs by saying, "You made us today. I love you."
8.
Jungkook apologized after all the boys outed him as the member who's always running late and blamed "the elevator."
9.
This whole Glambot slo-mo moment. I love that J-Hope kept his hand heart going, while the other boys unleashed their superpowers (Jin wins for most passionate) and V, well, showed a different side of himself.
10.
Jungkook was caught on camera excitedly singing along to "Jolene" — we stan a country fan.
11.
V was the only person in his area standing during Cardi B's performance, which is the cutest thing I've ever seen??
12.
Suga tweeted one of his classic close-up selfies, but from his Grammys seat! We love continuity.
13.
RM started off their presentation by saying they've always dreamed of standing on the Grammys stage, but the best part was his confident and assured, "And we'll be back."
14.
On the red carpet, V told Entertainment Tonight that he wanted to meet H.E.R., and then flash forward a few hours and he presented her with the Grammy for Best R&B Album!
15.
Also during their Entertainment Tonight interview, BTS said they had post-Grammys plans to meet their fans through V Live, which is a popular app K-pop stars use to record live broadcasts about literally anything.
16.
But at least we got this weird sound effect from Jin! Maybe it has something to do with his superpower?
So even though their album, Love Yourself: Tear didn't win for Best Recording Package, they've won our hearts.