HELLO, I come bearing very important news ahead of the Grammys on Sunday. As you know, Ariana Grande is performing (and nominated for *five* awards, chill) and BTS has been confirmed to join Lil Nas X and Billy Ray Cyrus onstage. So...it was only a matter of time they bumped into each other! And HOO BOY, get ready.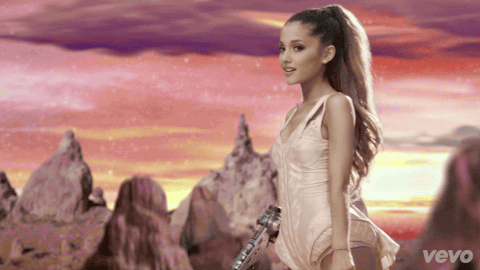 Ari wasted no time sharing this sweet, sweet backstage photo with the boys:
And I present to you the most wholesome caption:

If you think a photo in the feed was enough, think again. Ari also posted on IG stories...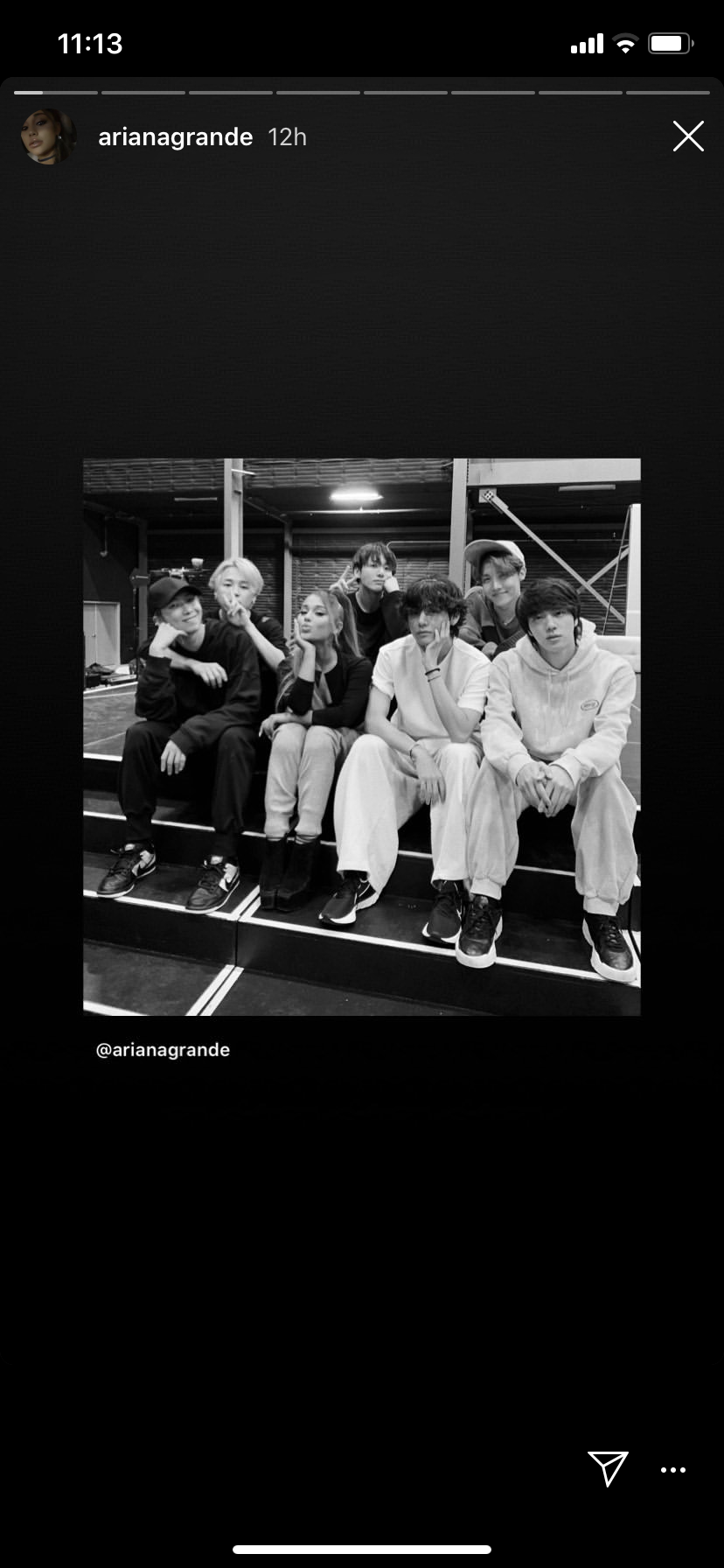 P.S. This isn't the first time Ari's posed up with BTS either! Last May, Jungkook attended one of her concerts and they snapped one for the 'gram, and basically broke the internet.
Jungkook later retweeted a selfie with his Sweetener tour ticket with a very pure and self-motivating caption:
Ok, back to the Grammys snap. The photo itself wasn't the only interaction with K-pop royalty! Behold, Red Velvet's Yeri commented on Ari's post with something only a true fangirl would say:
And to ~sweeten~ things further, Ari responded with THIS:

FYI, Yeri and Ari follow each other, so the love is very mutual.
Be still, my heart. This was entirely a lot to handle. Can't wait for more BTS @ the Grammys content!