Ari wasted no time sharing this sweet, sweet backstage photo with the boys:
And I present to you the most wholesome caption:

If you think a photo in the feed was enough, think again. Ari also posted on IG stories...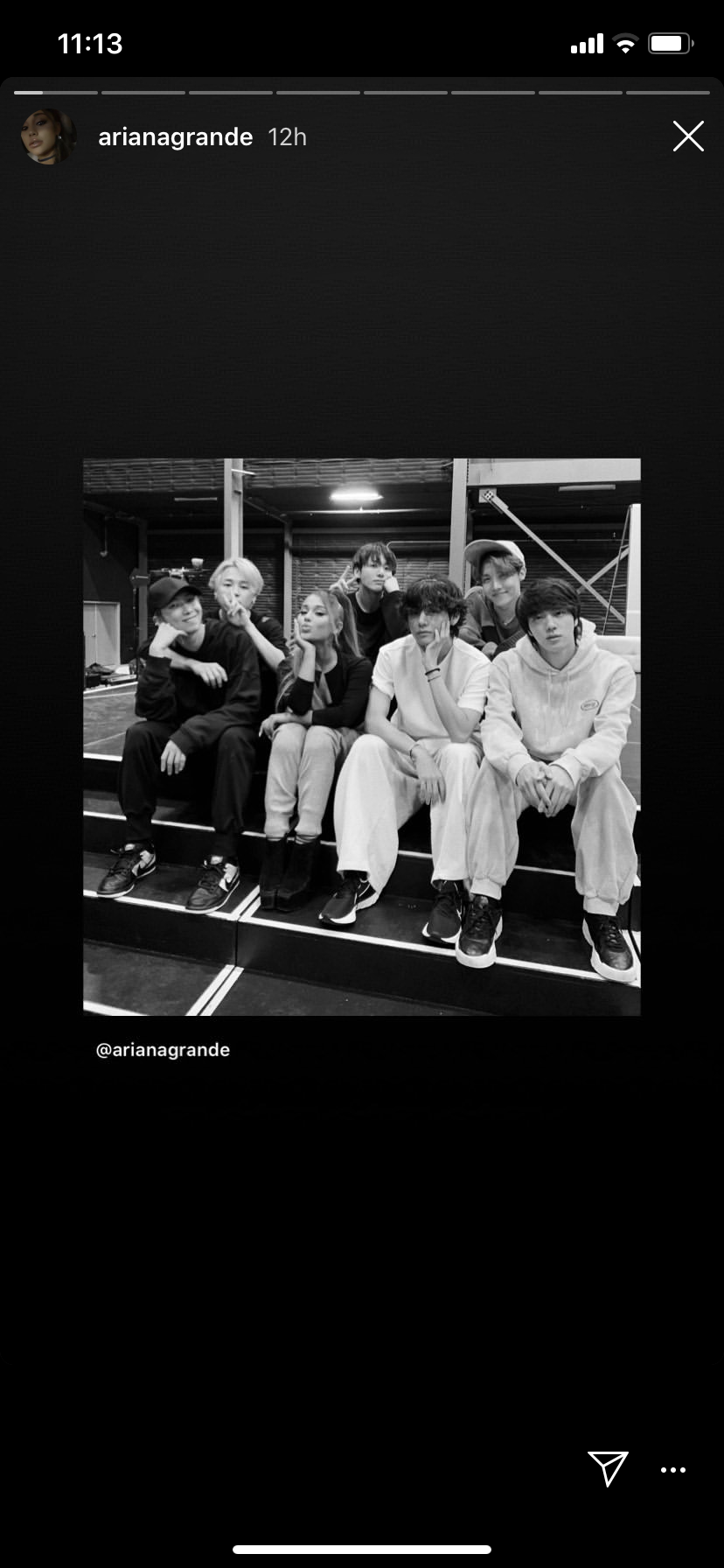 Jungkook later retweeted a selfie with his Sweetener tour ticket with a very pure and self-motivating caption:
Ok, back to the Grammys snap. The photo itself wasn't the only interaction with K-pop royalty! Behold, Red Velvet's Yeri commented on Ari's post with something only a true fangirl would say:
And to ~sweeten~ things further, Ari responded with THIS:

FYI, Yeri and Ari follow each other, so the love is very mutual.