This post has not been vetted or endorsed by BuzzFeed's editorial staff. BuzzFeed Community is a place where anyone can create a post or quiz.
Try making your own!
We Need To Talk About Disney's "Model Behavior"
Maggie Lawson does double duty in this instant classic, which also starred Justin Timberlake and Kathie Lee Gifford.
Before Justin Timberlake began his "very serious" acting career, he was in a little movie called "Model Behavior" that forever changed the world as we know it.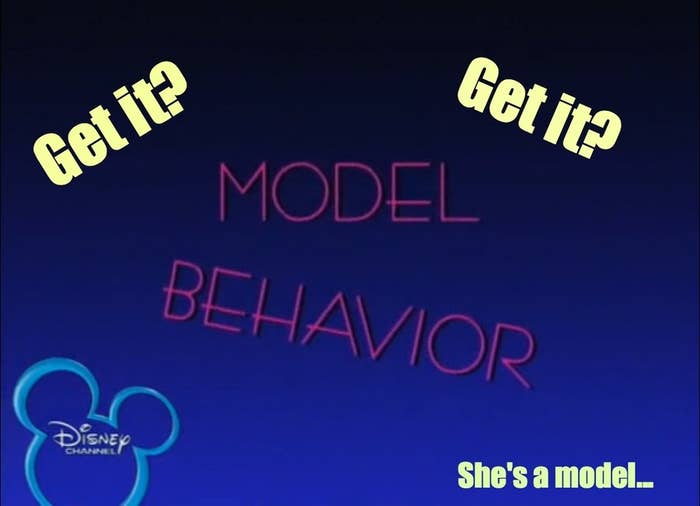 The movie starts with "Here We Go," so we know right off the bat it's gonna be something special.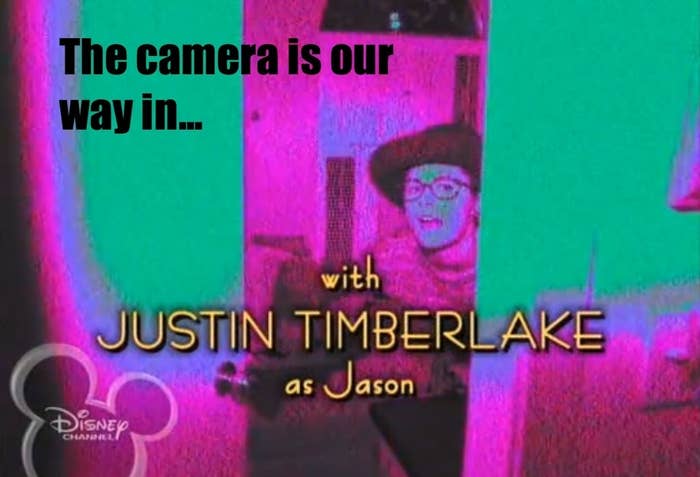 It features outfits like these two...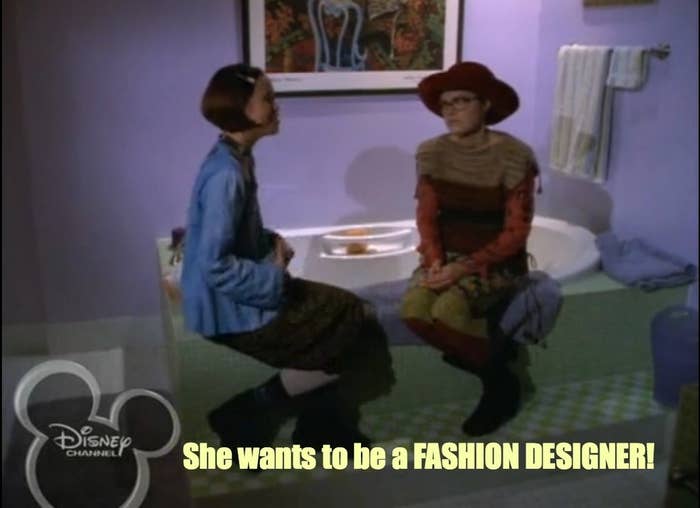 There's also this super rude guy who asks our heroine to get outta his way in the first two minutes and then we're supposed to root for him as the love interest to our other heroine.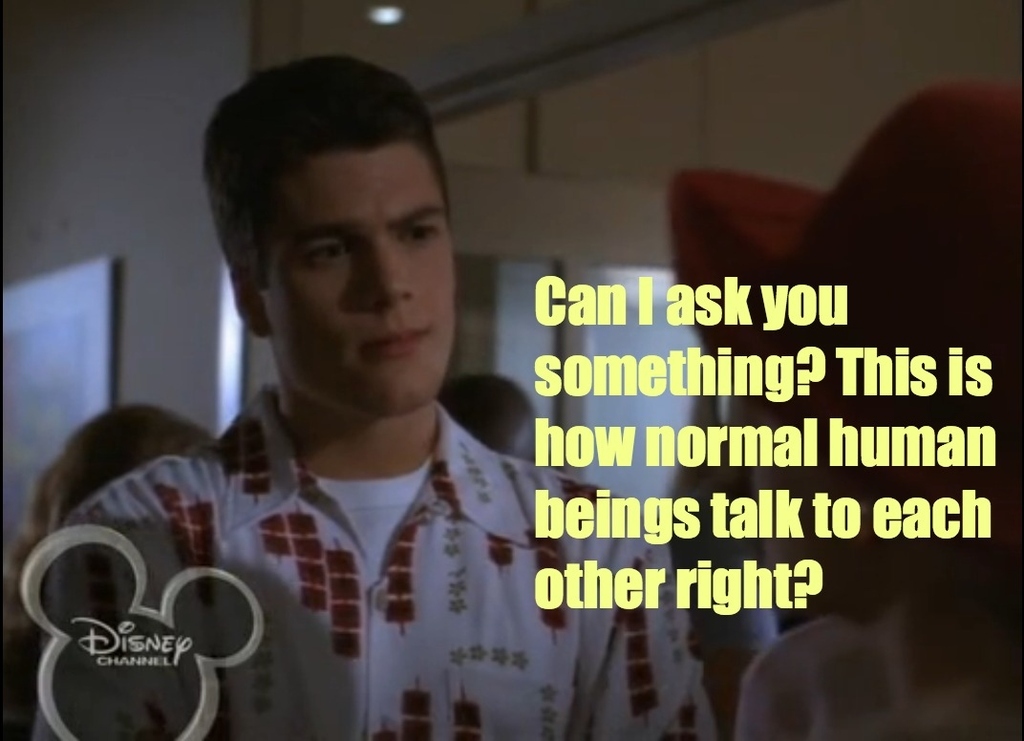 Within the first five minutes we get a pager reference and "Teen Flare" magazine!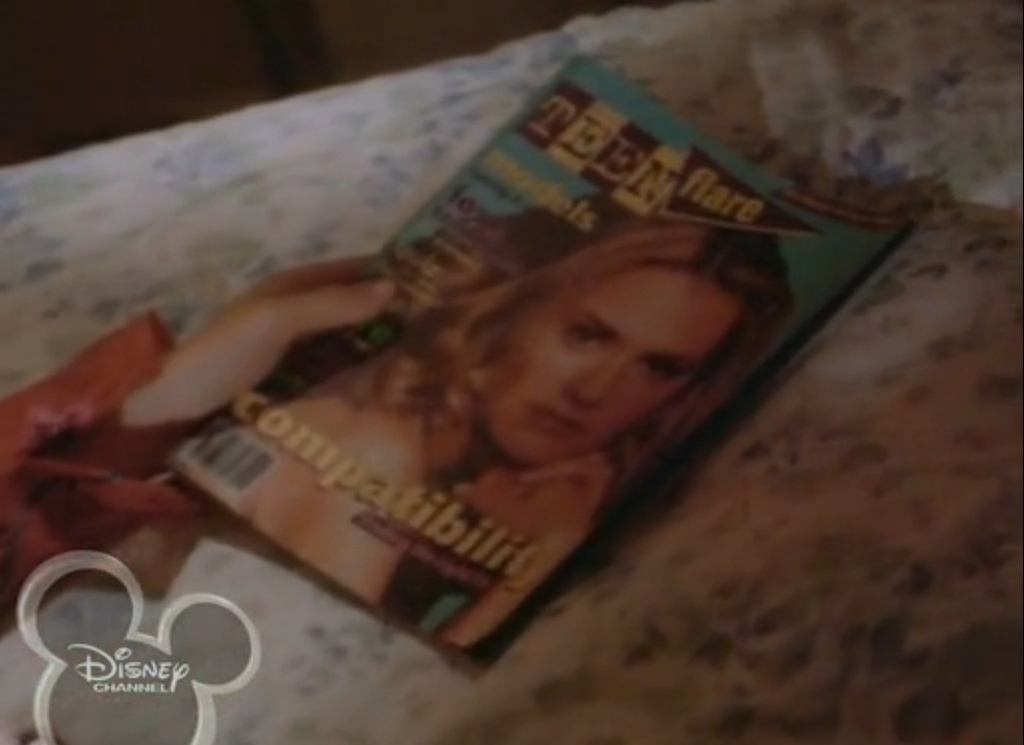 Plus, freaking KATHIE LEE GIFFORD PLAYS THE MODEL'S MOM!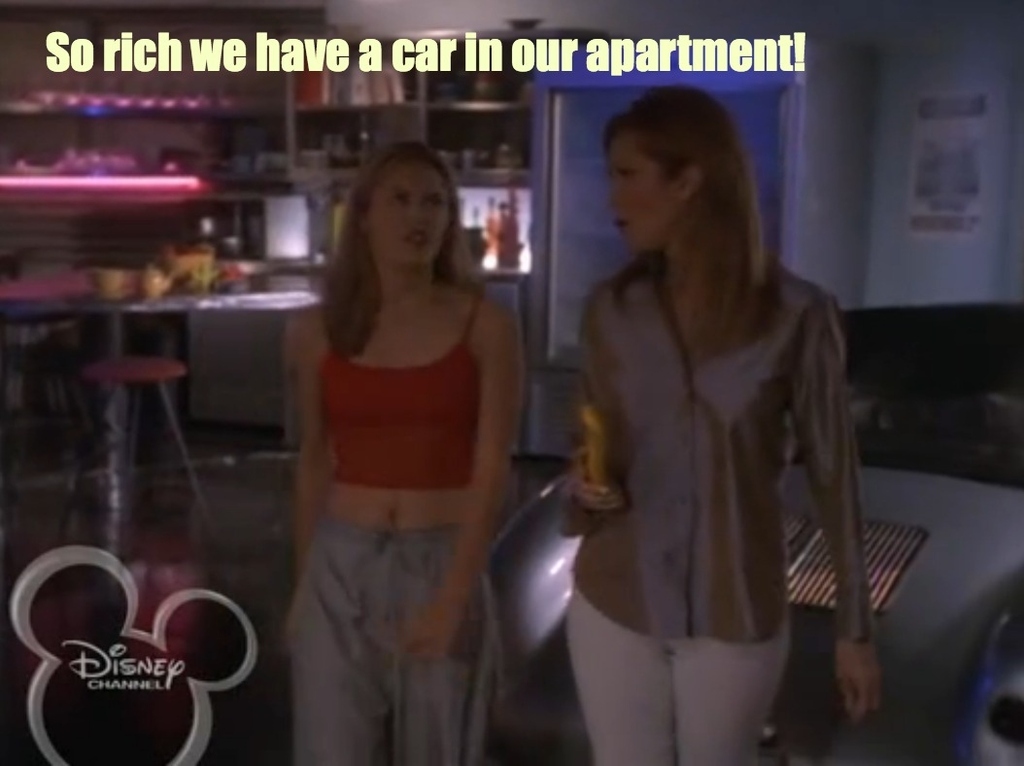 What I'm saying is this movie about an ordinary girl who trades places with a supermodel is a gem!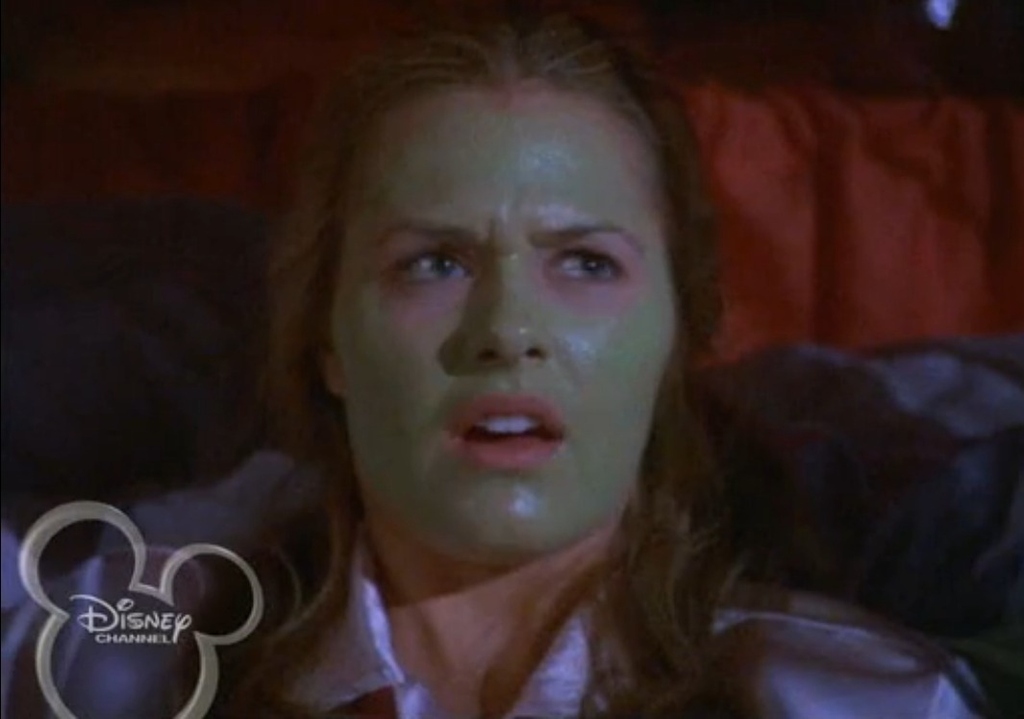 So, let's dive in! Janine Adams just wants to eat fried dumplings and have a normal life. High School student Alex Burroughs wants to quit being invisible/go to fashion school.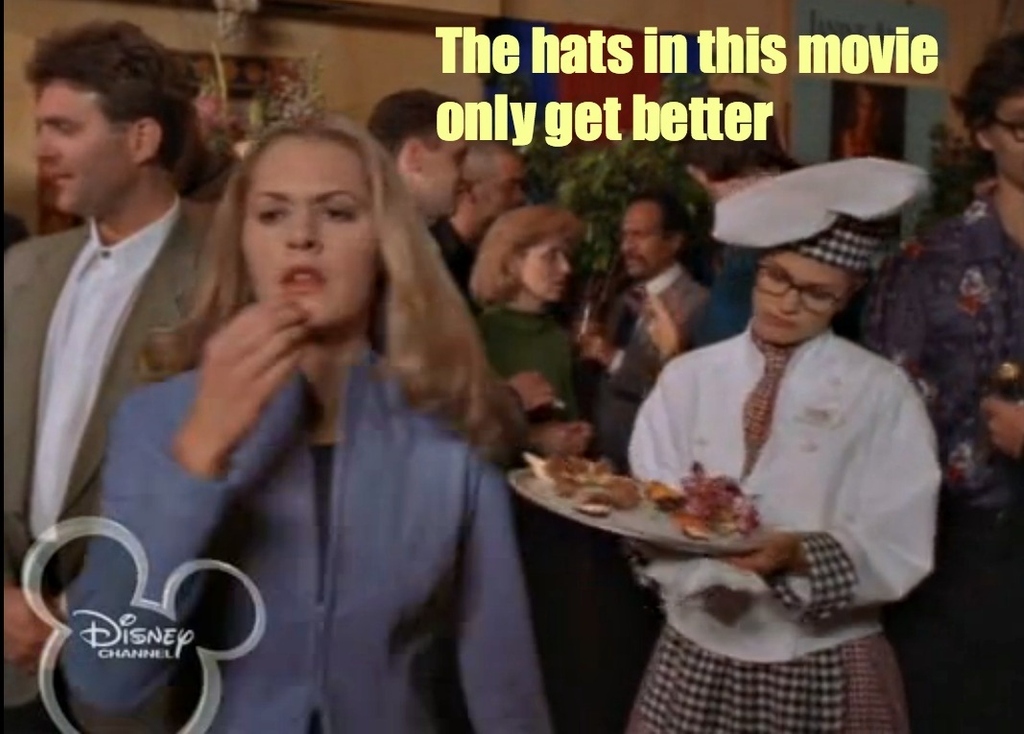 Good thing they look exactly like each other! Stuff is about to get REAL!
First, Alex as Janine is WAY nicer to her assistant. Her assistant, BTW, deserves all the awards!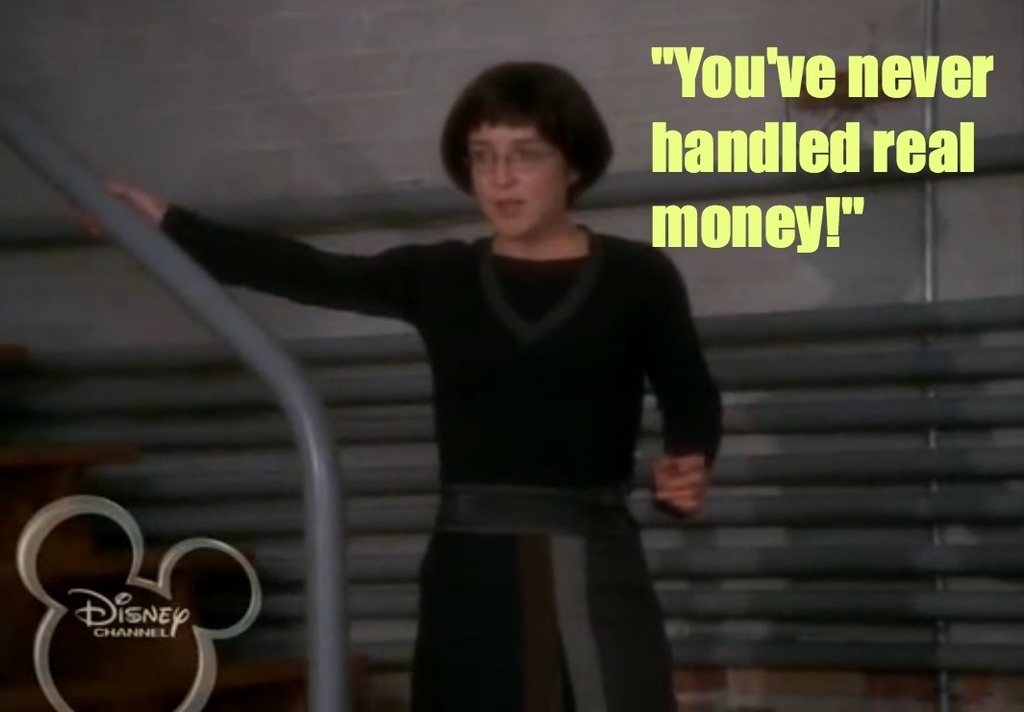 Then, Janine as Alex can eat all the starches she wants. This movie might not have the healthiest relationship with food, for either character.
The great outfits just keep on coming!
Then there's this creepy scene where a photographer loves how modest a teenage supermodel is.
Be still my beating heart, here comes JT rocking a leather jacket (but he's no bad boy).
"All that stuff about you and me turning that island shoot into our own personal 'Blue Lagoon' that was totally my publicist talking." A line of dialogue that JT had to memorize.
Meanwhile, Janine is super mean now and rude boy TOTALLY LOVES IT!
BTW this movie is set in New York, partially.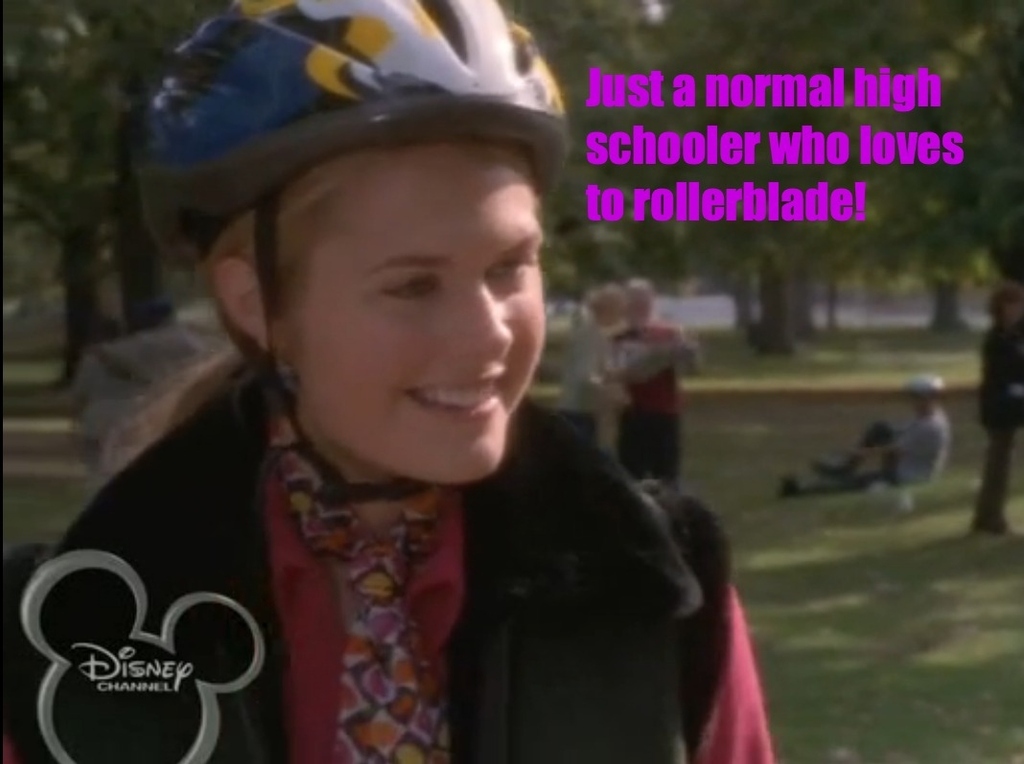 So Janine is all "You're hot for a high schooler and I appreciate that you're a teen movie jock stereotype I can see right through. Ask me out, commoner!"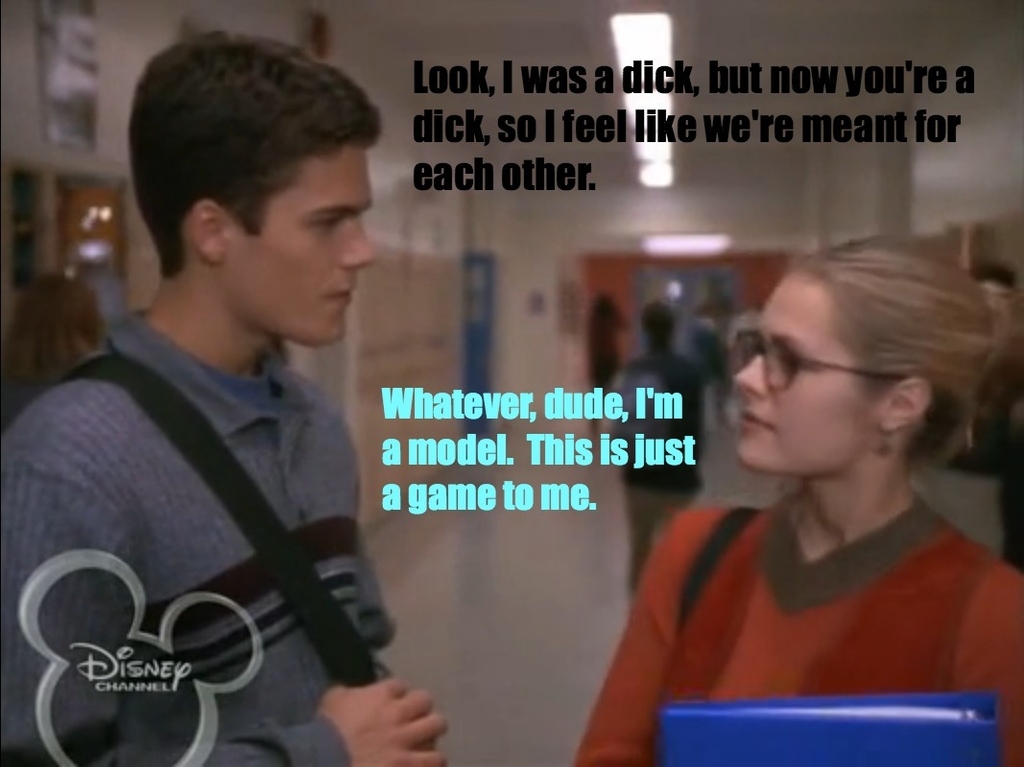 So, both girls get big dates on Saturday and decide not to switch back just yet. Also Janine refers to Jason Sharp as a "frat packer" because HIGH SCHOOL!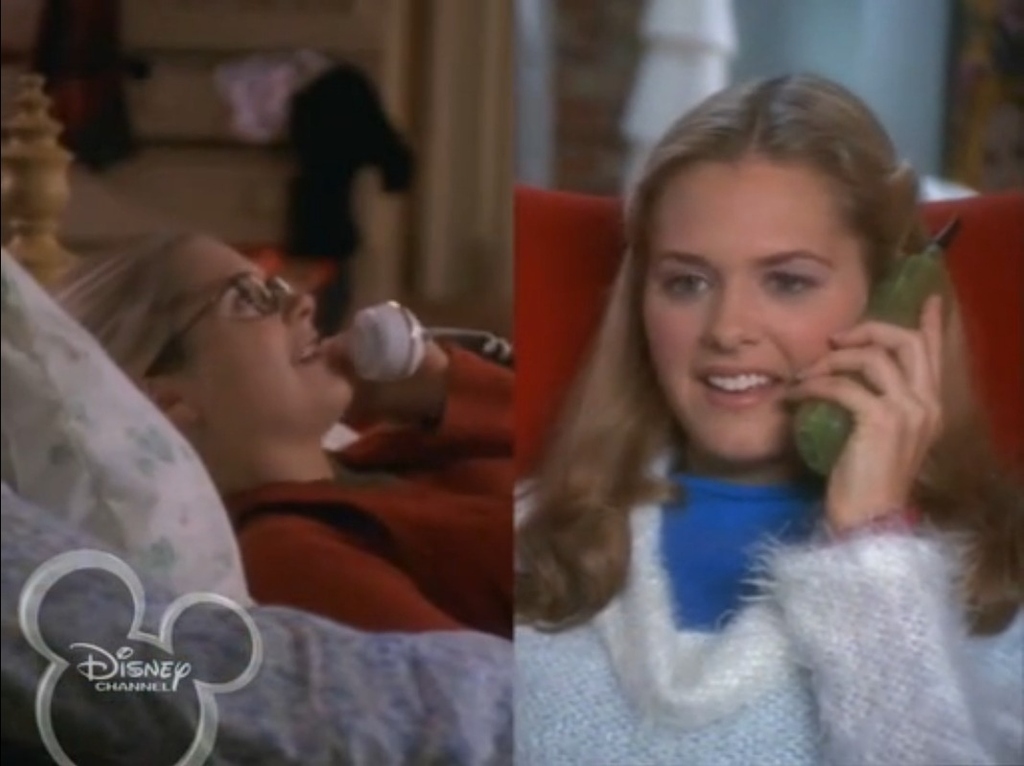 Oh, but the little bro overhears the whole thing!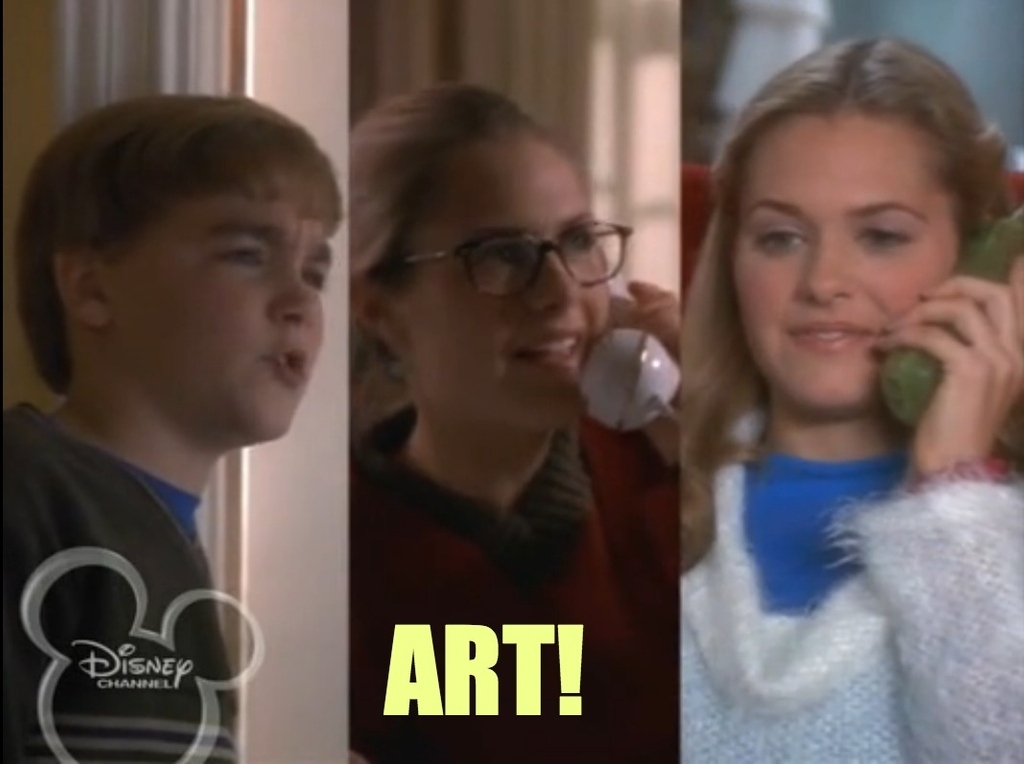 So Alex goes on her fancy date with JT...
And Janine learns that Rude Boy (it's Eric, I guess I should say at this point) is the type of guy who honks to let his date know he's there.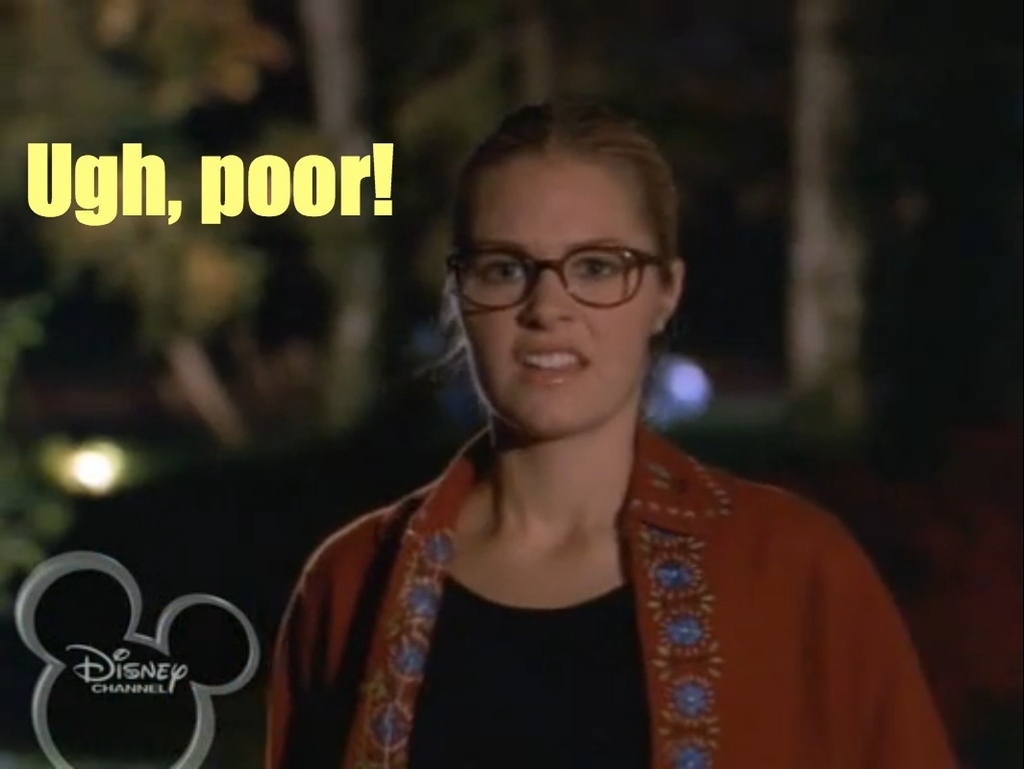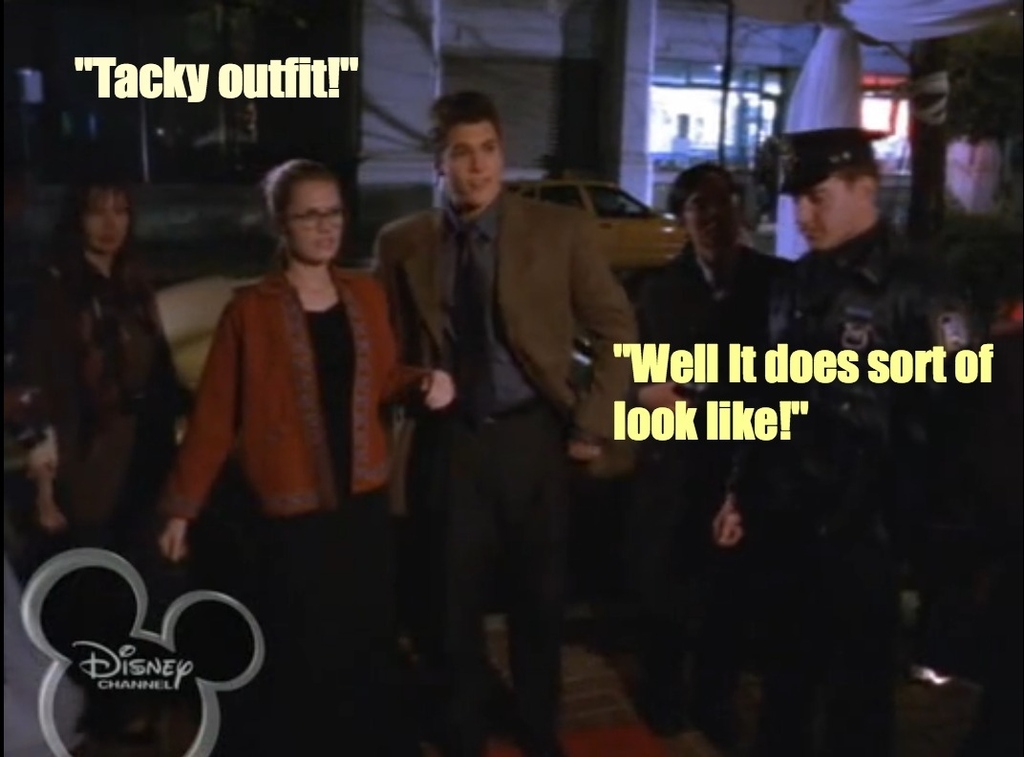 So we learn that Jason Sharp is actually just doing the model thing to pay for grad school (you know, the best way to humanize someone) for Astronomy (LOL!).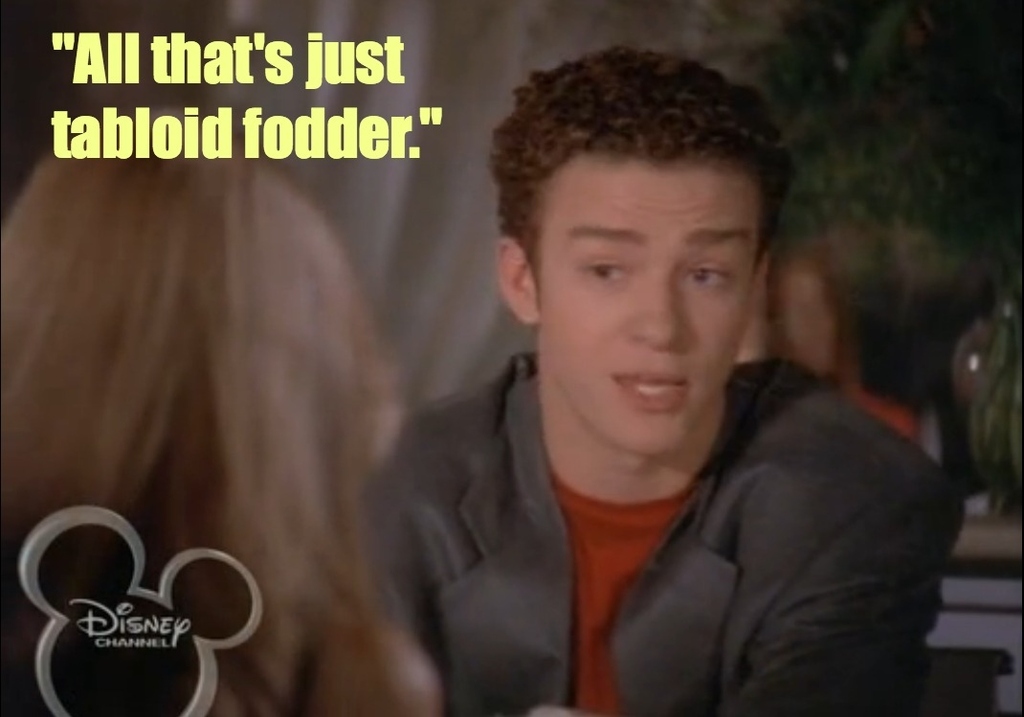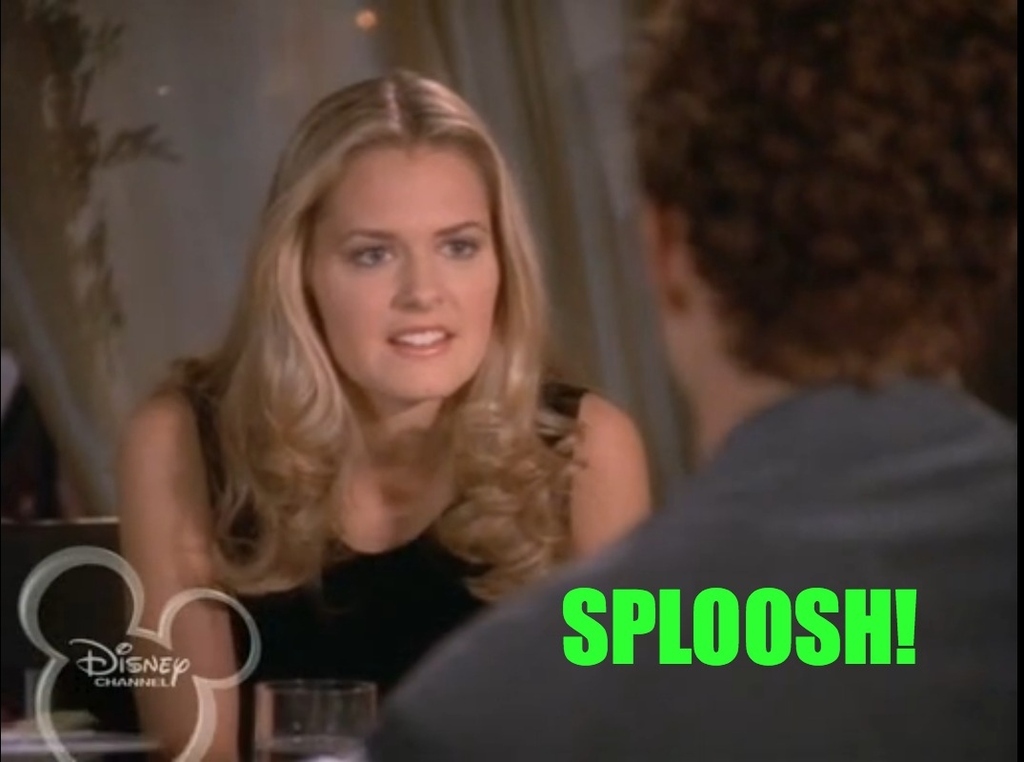 There's a mirror gag we must never speak of and both girls switch places again and are mean to each other's dates. Alex's bro films the whole thing.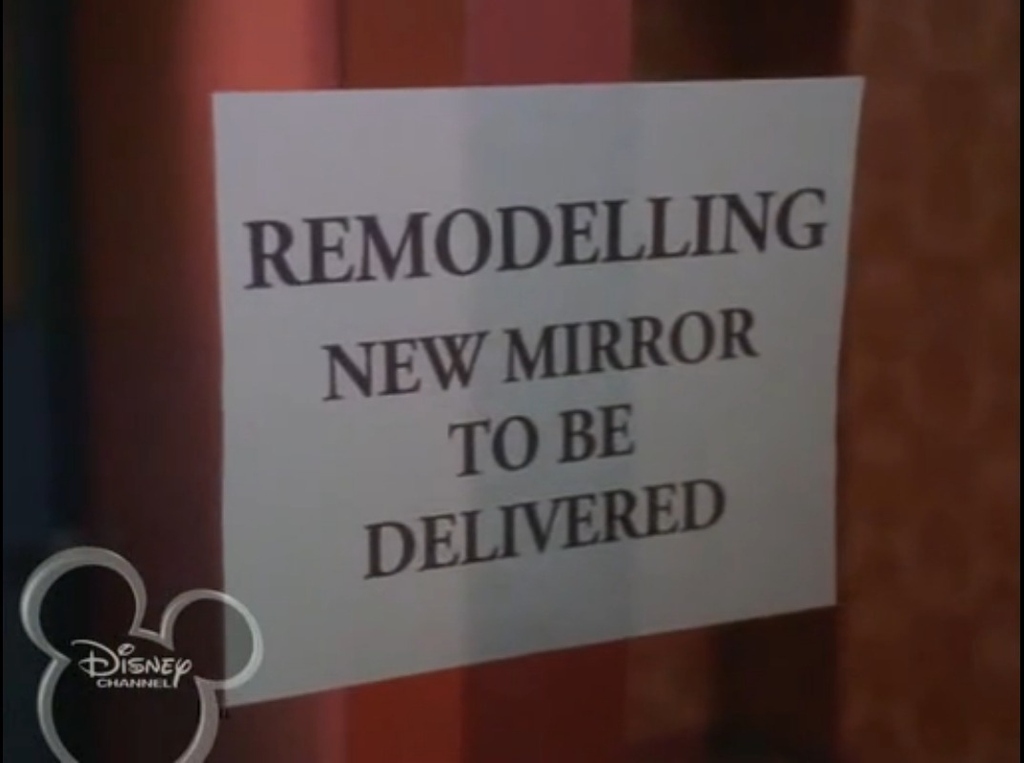 Eventually, both ladies get their dream dates!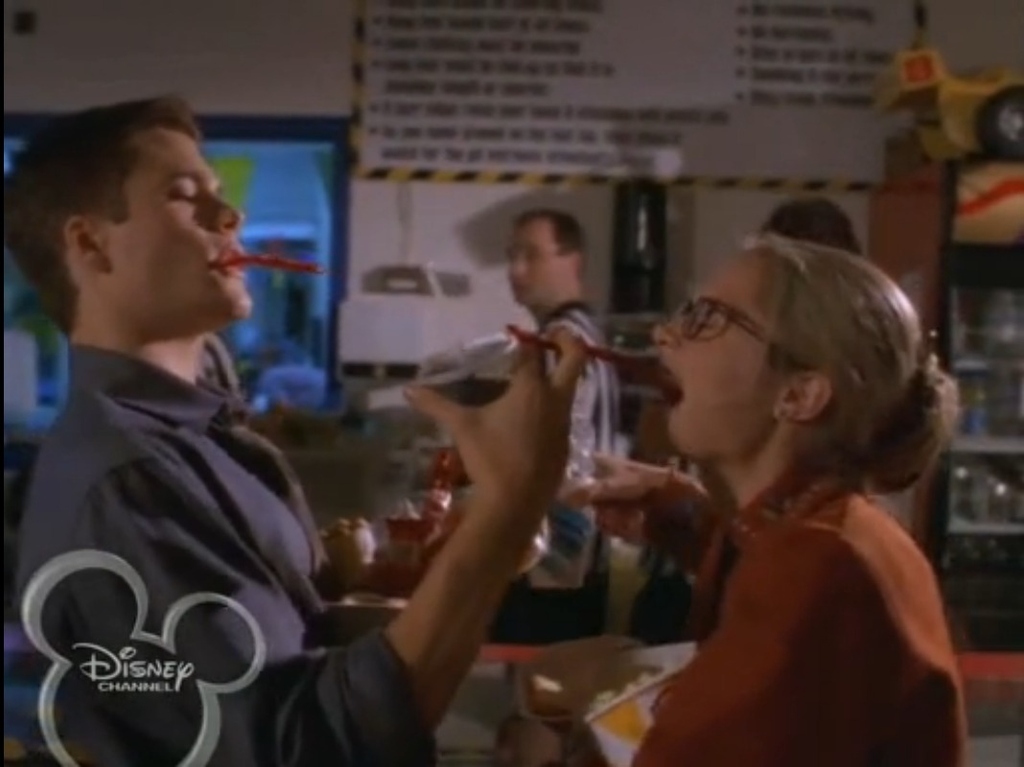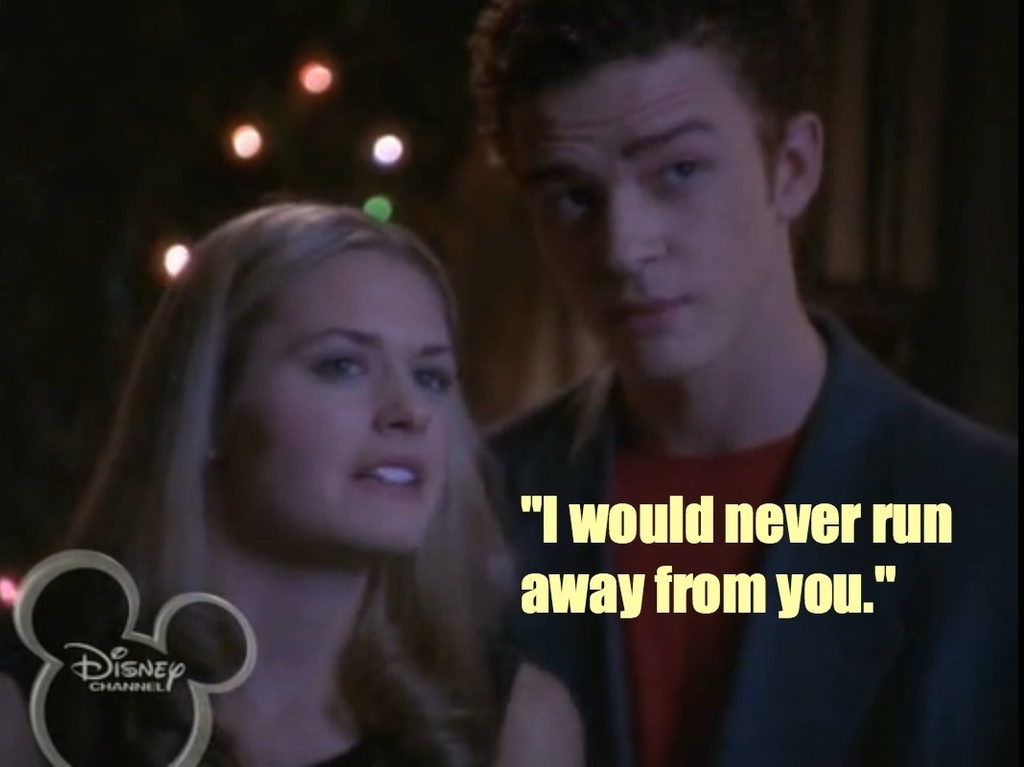 There's some stuff about disappointing friends, family members, fashion designers, and fashion institute admissions advisers.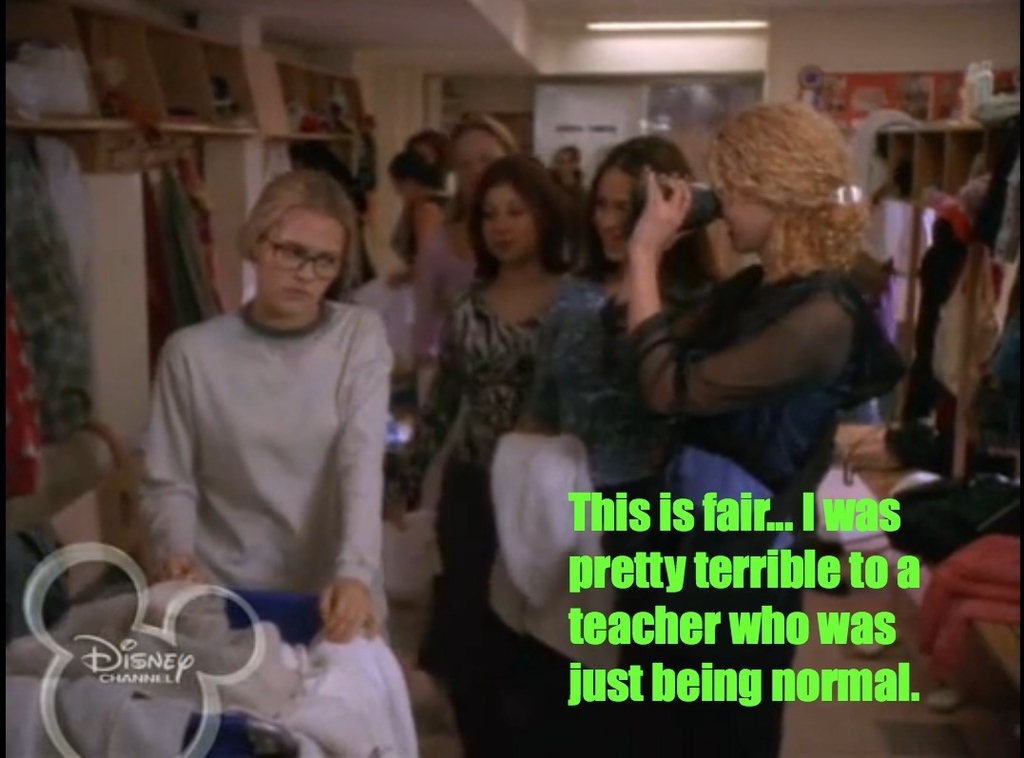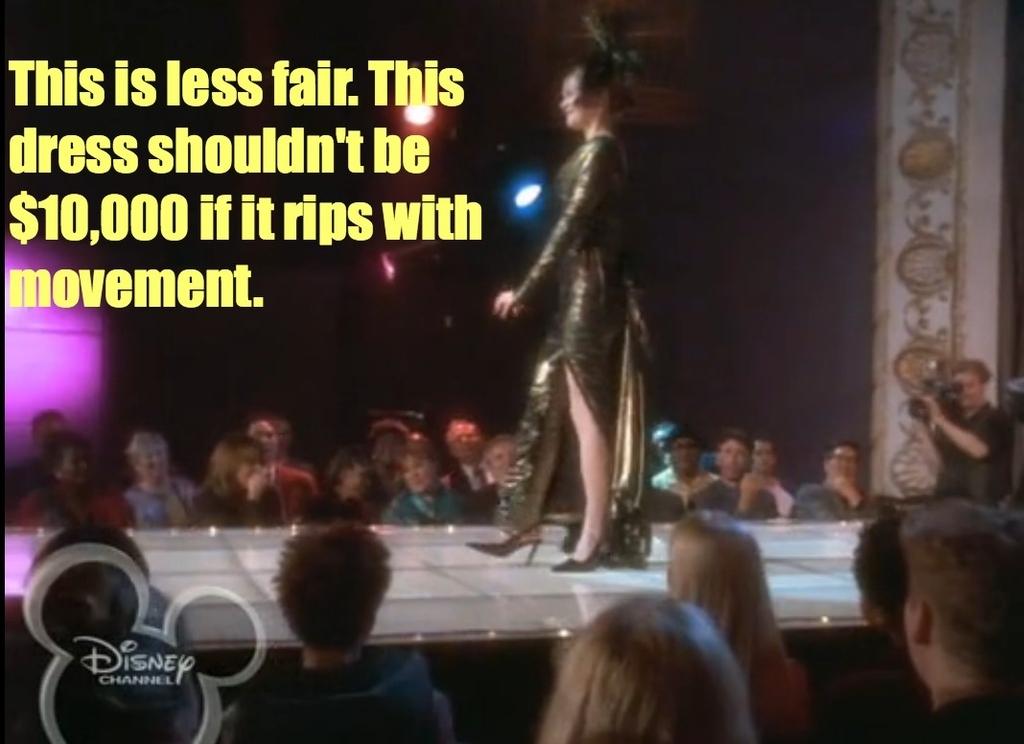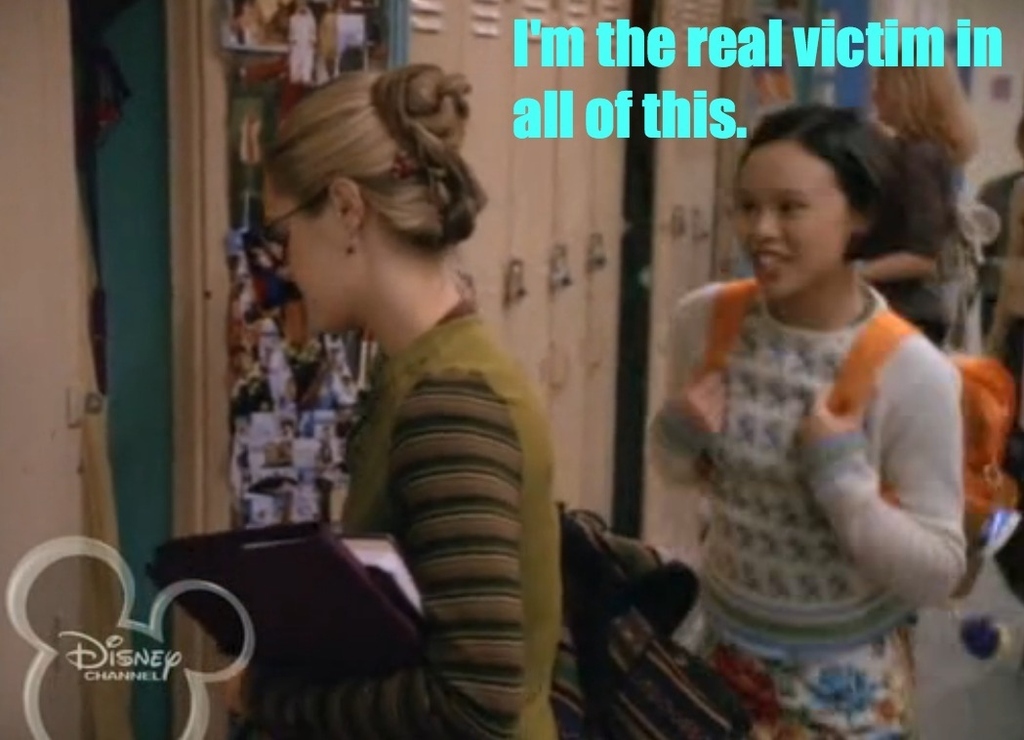 Then Alex's brother threatens to show the tape of Alex and Janine switching to the world.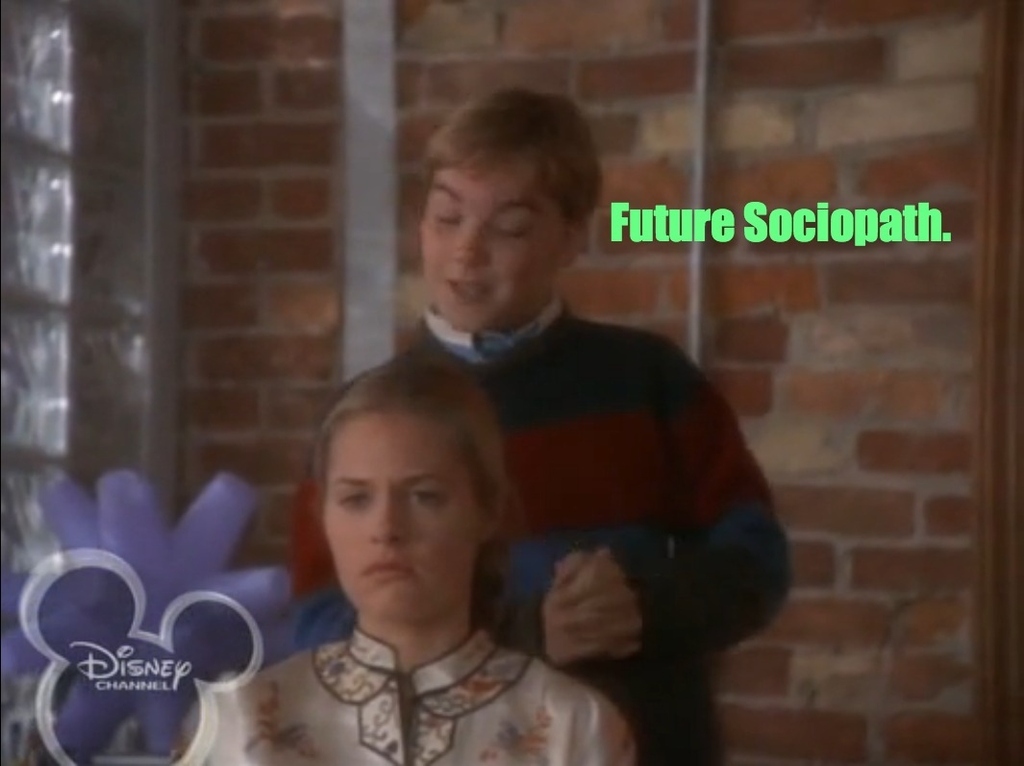 Alex tries to come clean, but instead just puts her hair up confusing both JT and Eric in the process. JT thinks Janine is cheating. Eric thinks Alex is cheating. It's a mess.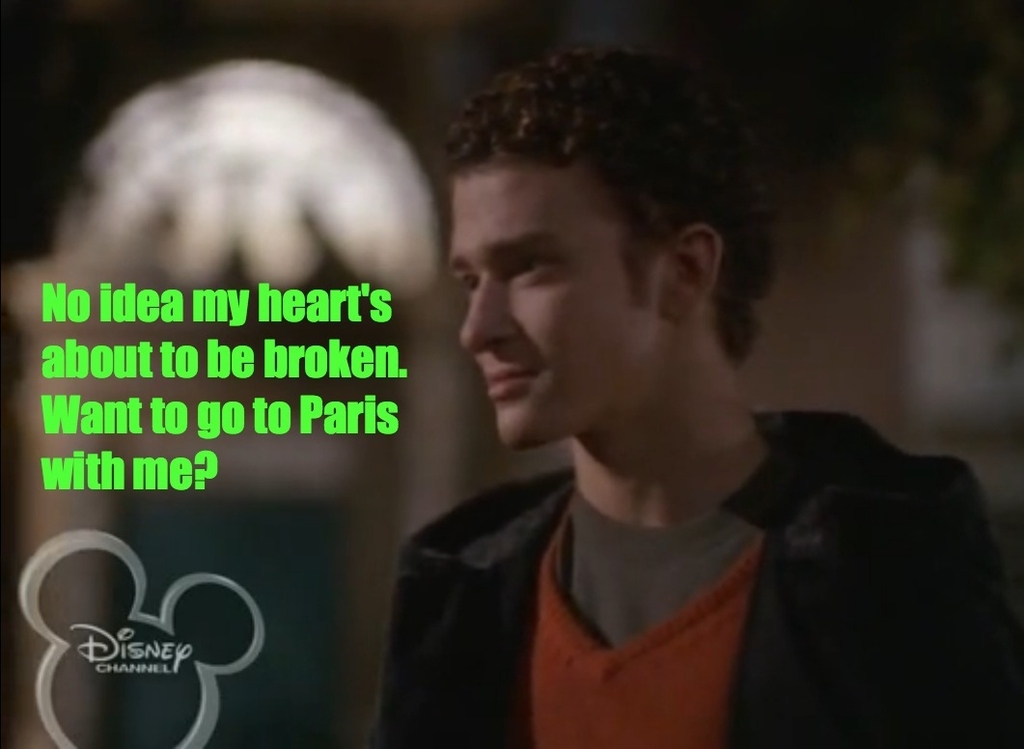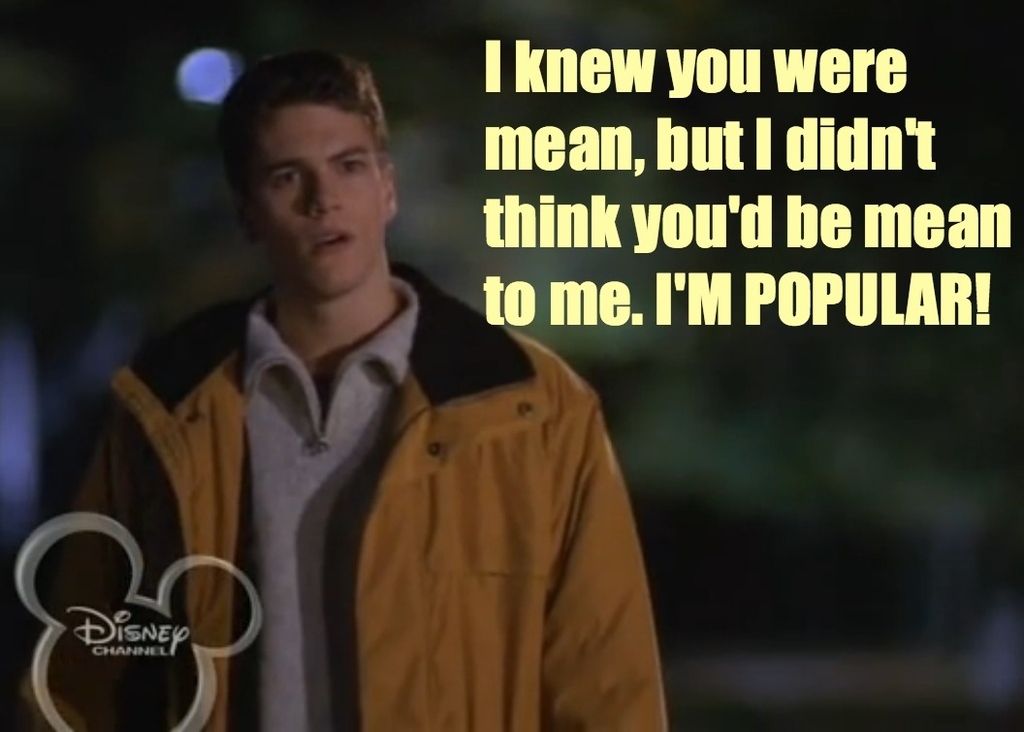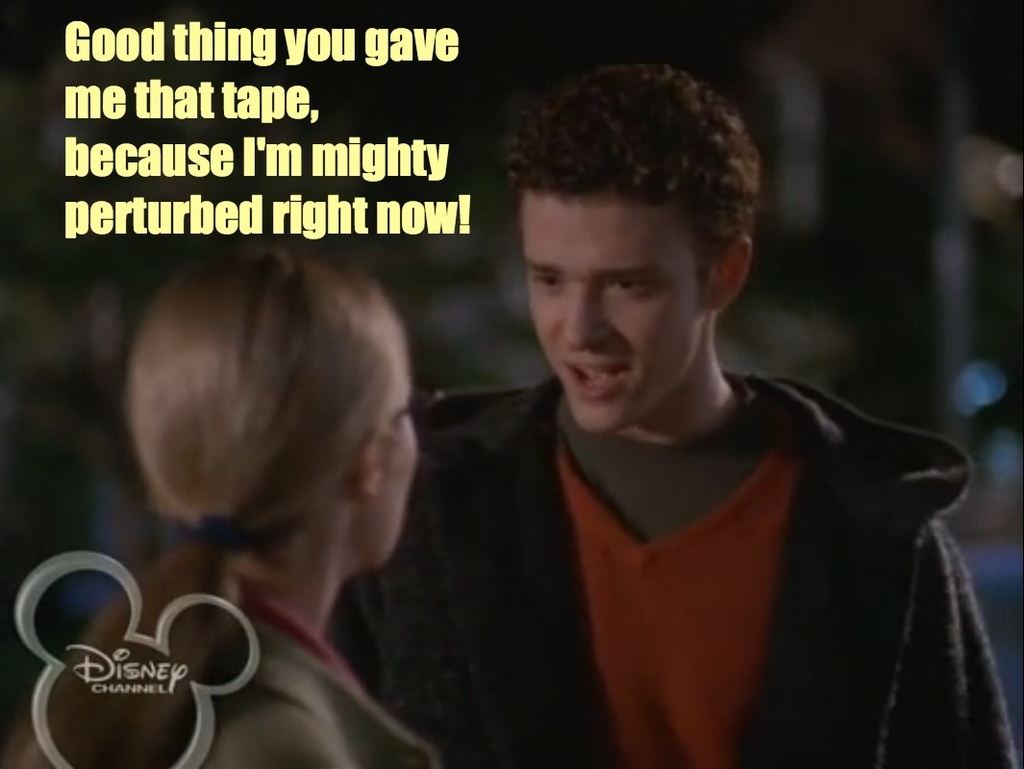 So, the girls switch back and go back to their terrible, broken, lives.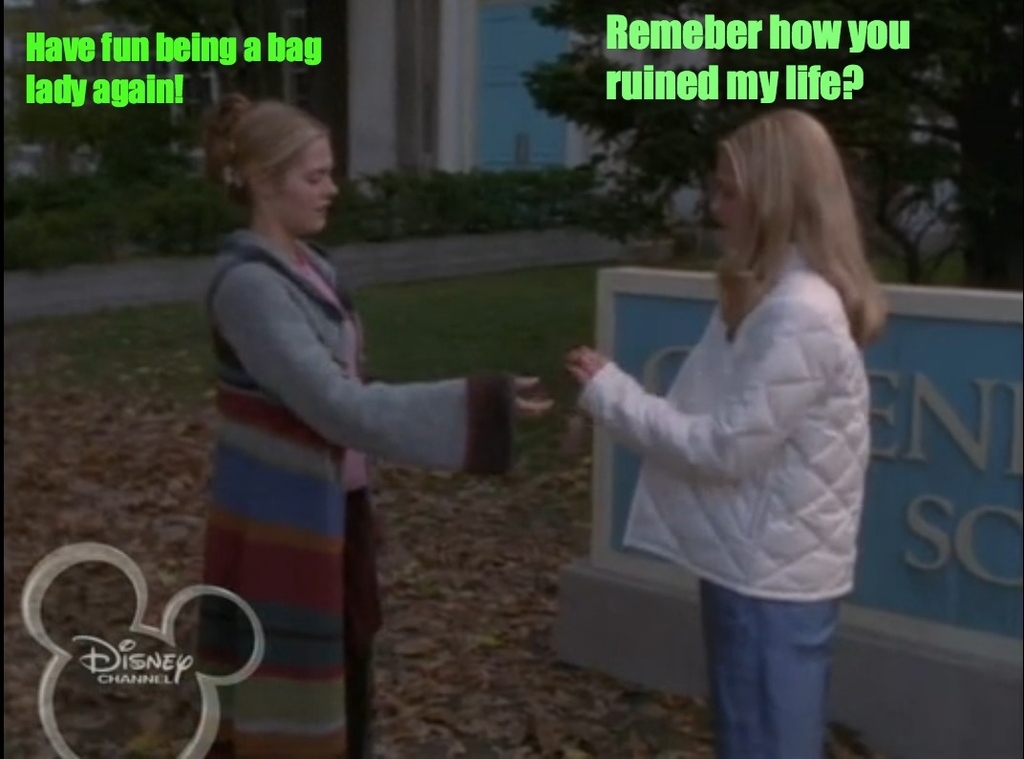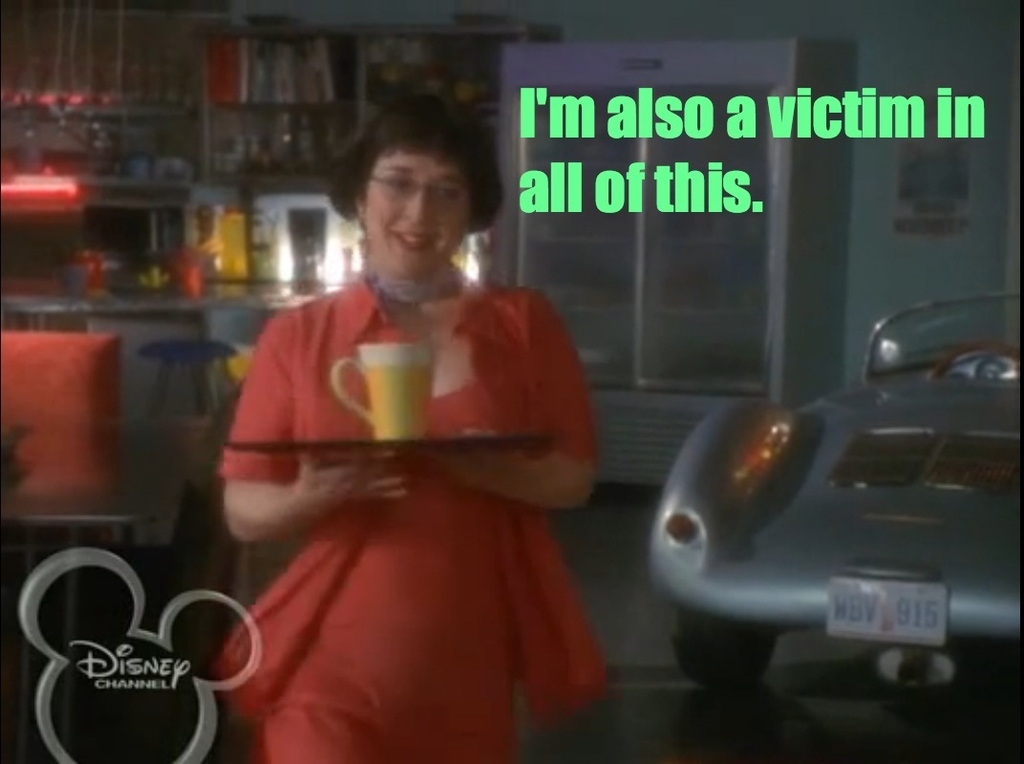 OUTFIT!
So even though Janine got Alex grounded, she uses it to her advantage and decides to go to the dance instead. Whatevs they both end up at the dance anyway.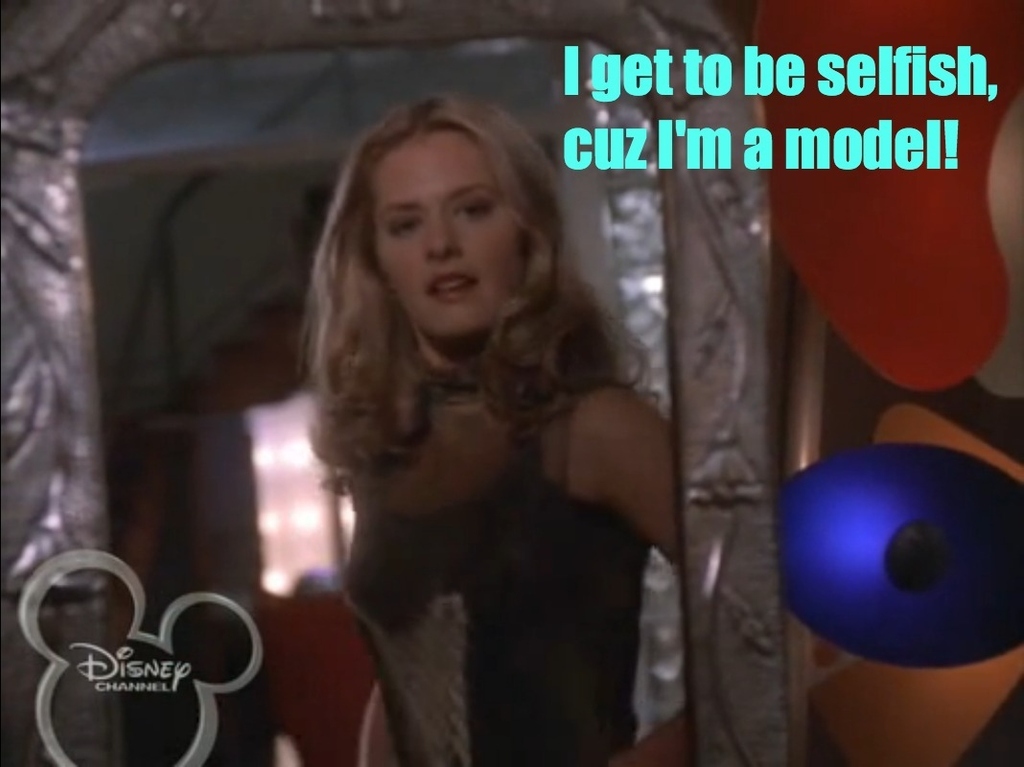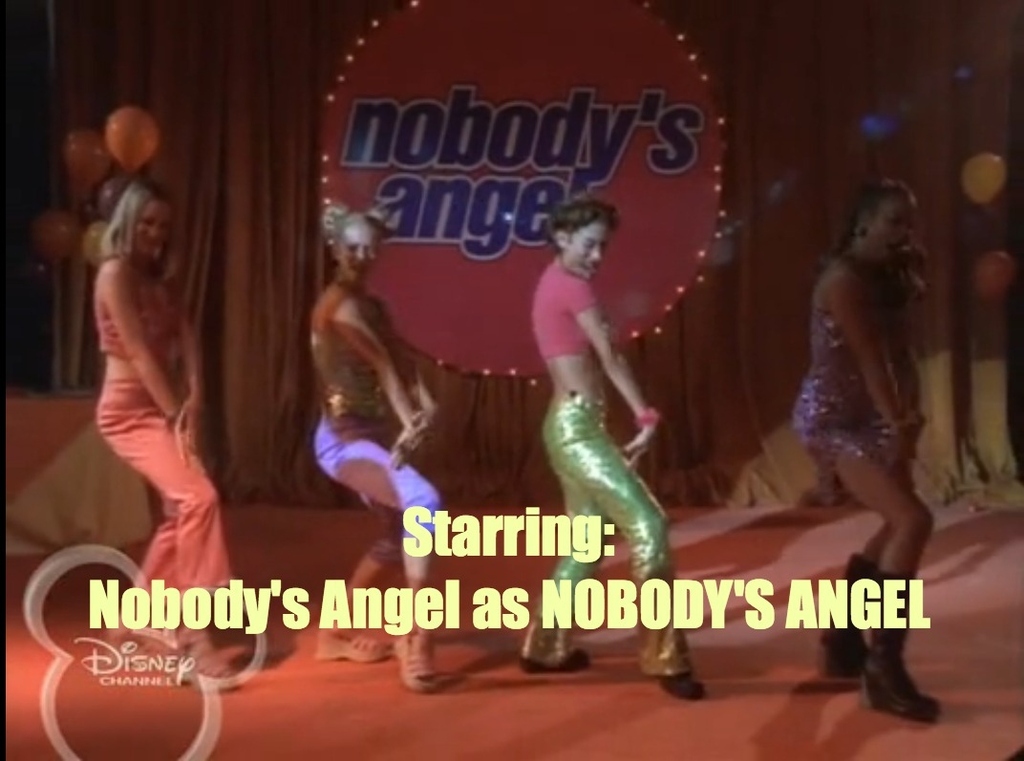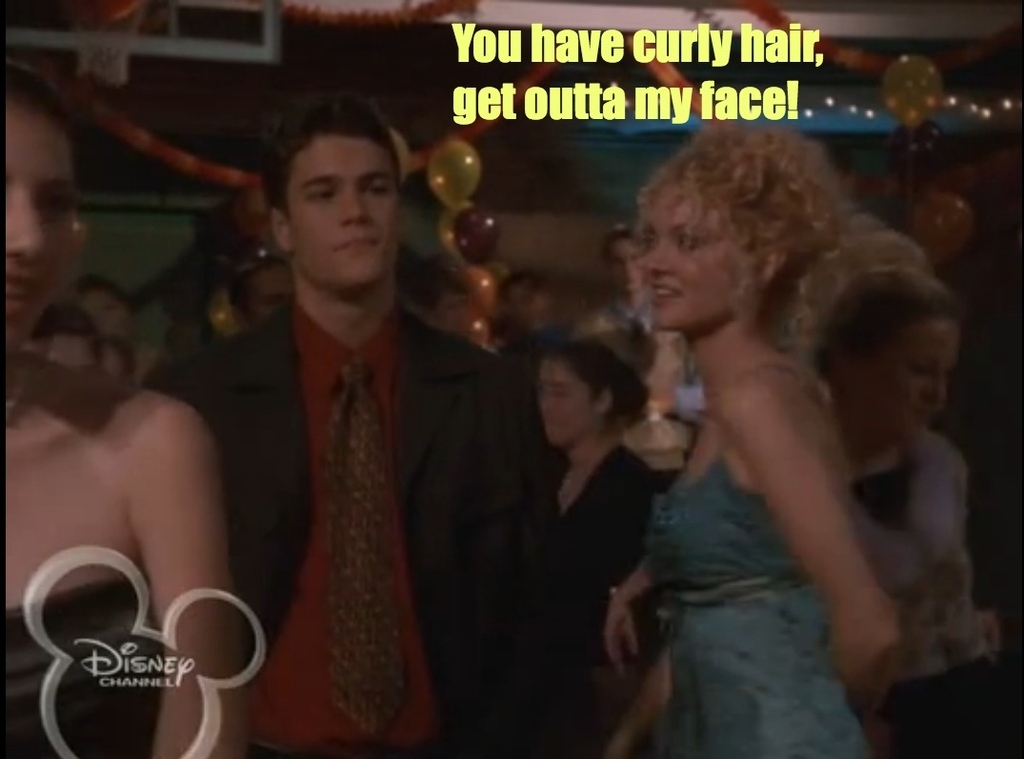 EVERYTHING goes down at this dance! Plus there's some more great background banter. "Which one is which?"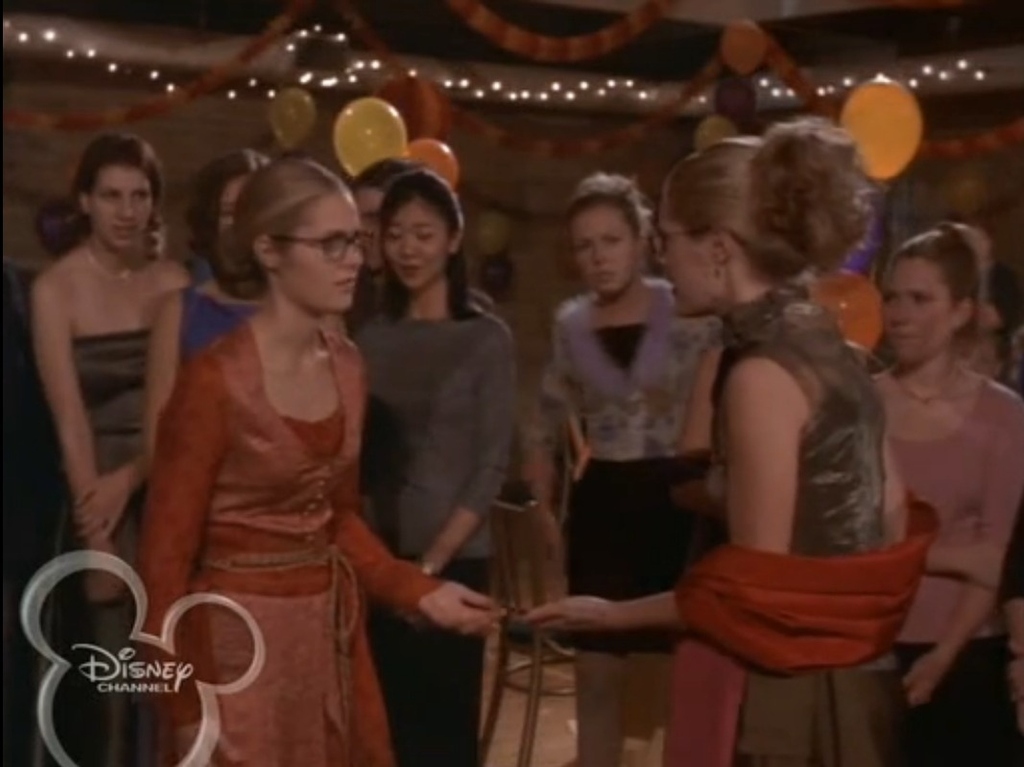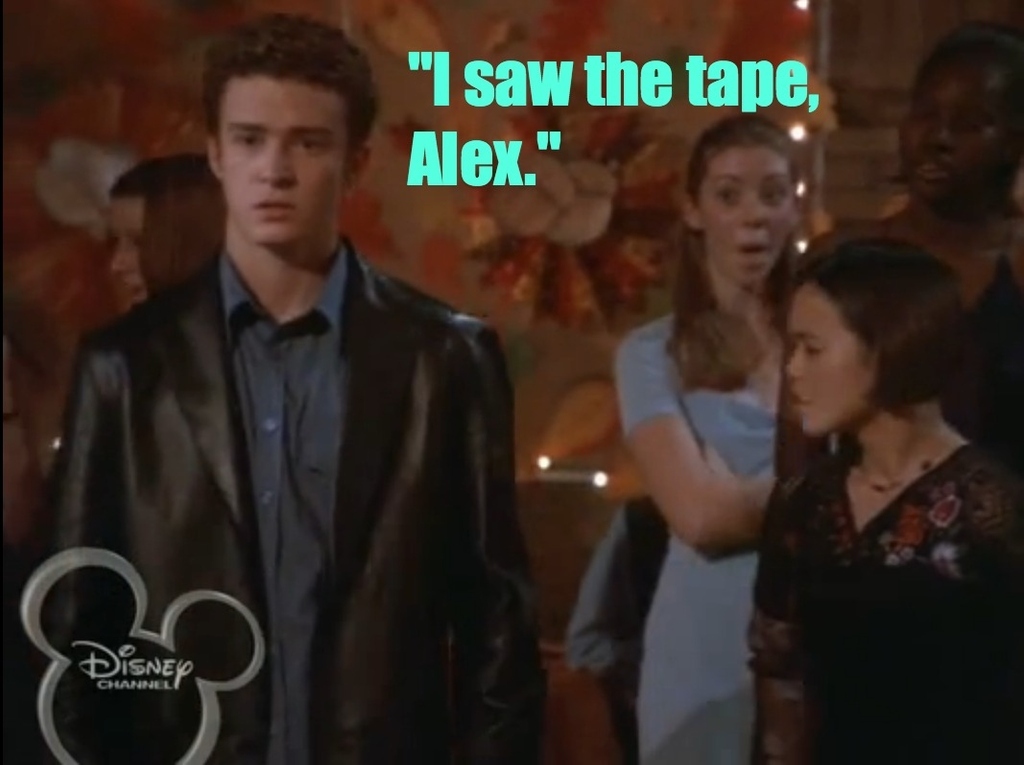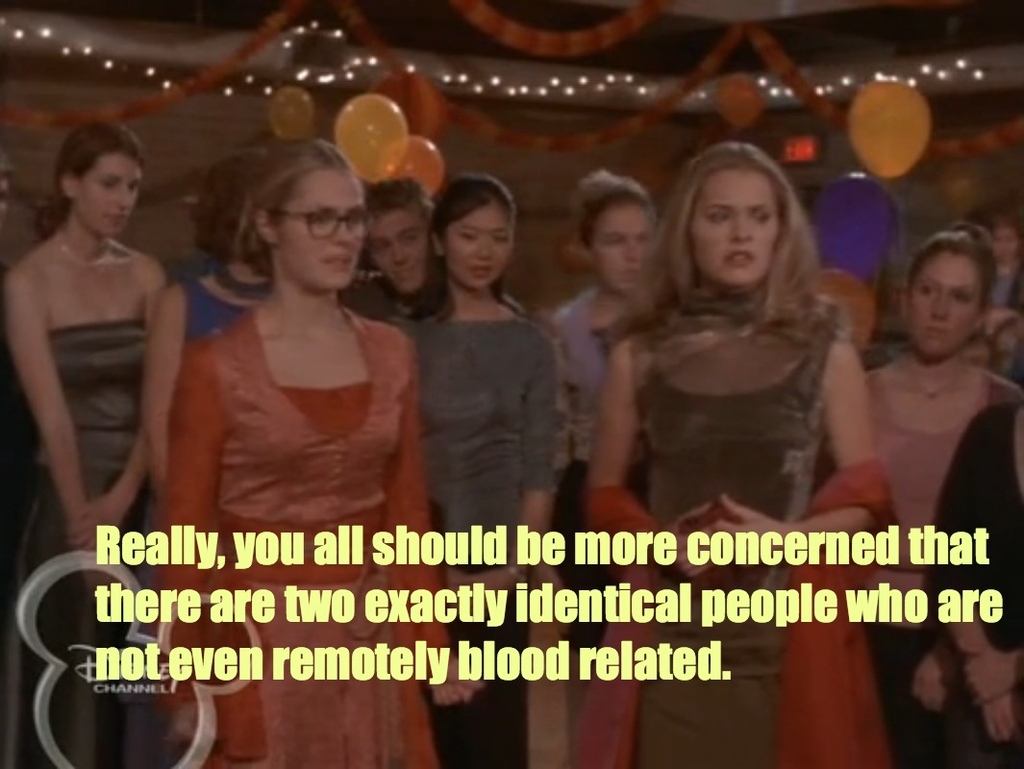 Eric is predictably disgusting when he finds out he dated a model. I only take comfort in the fact that Janine will bore of him soon.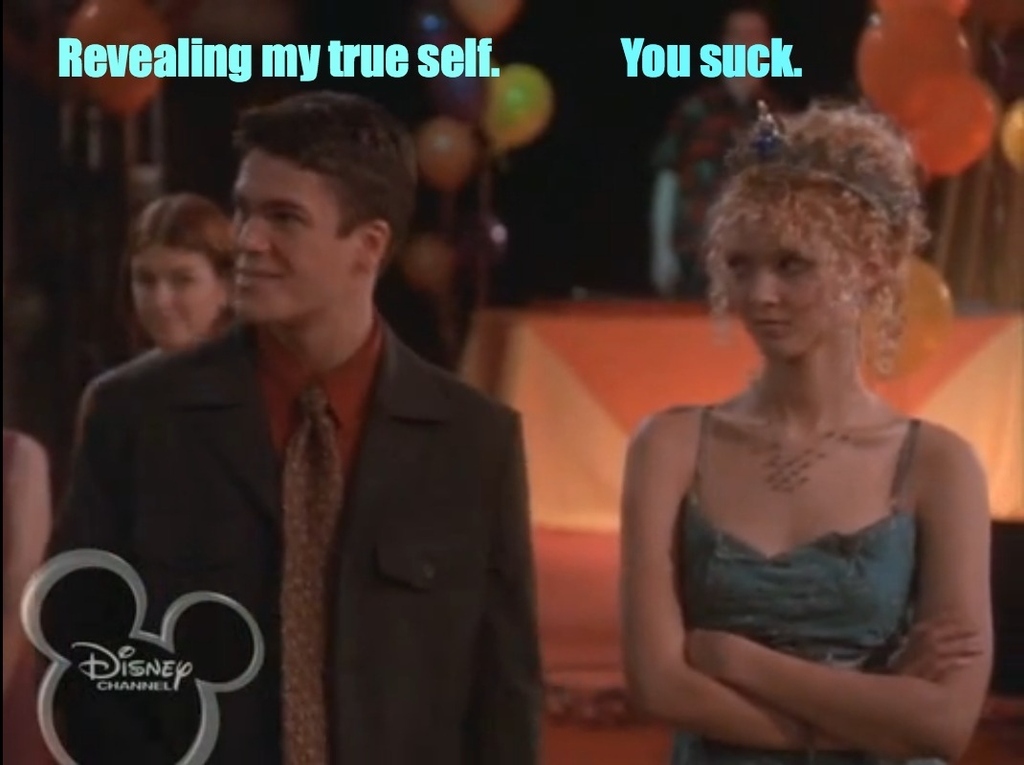 Alex gets her man!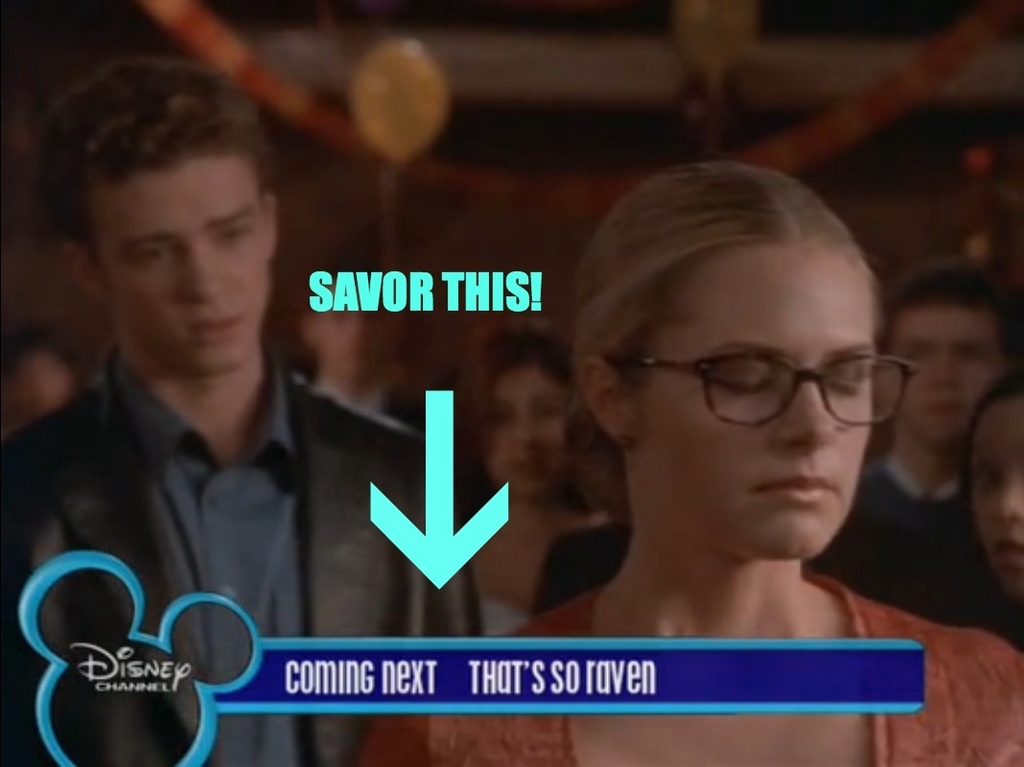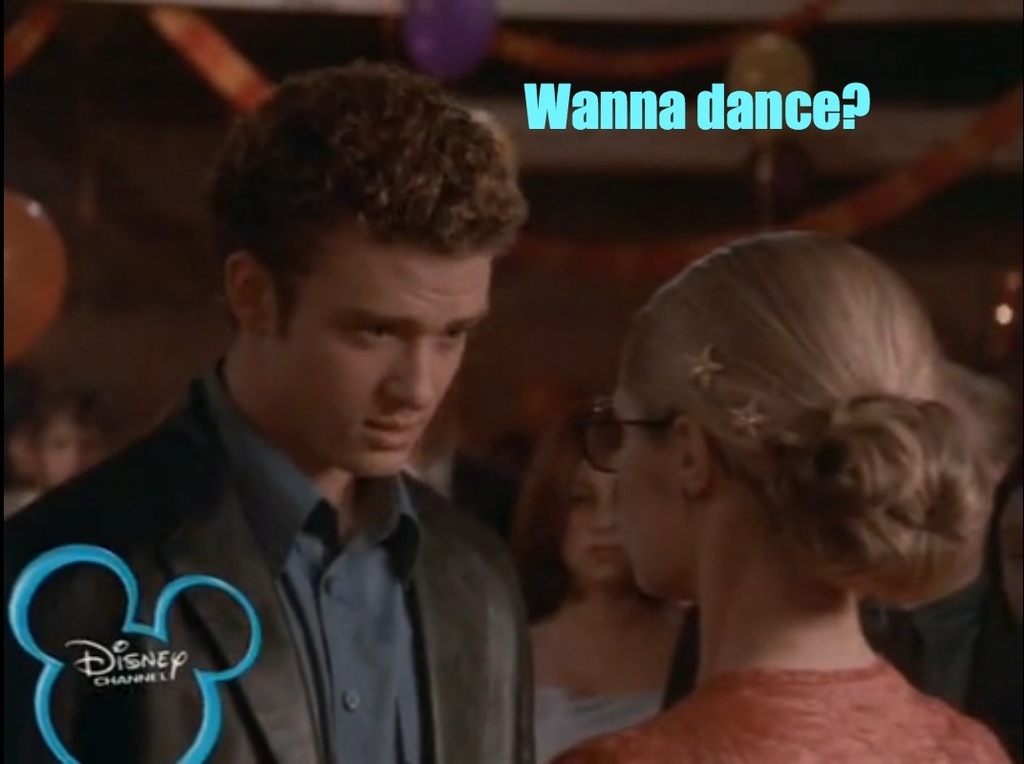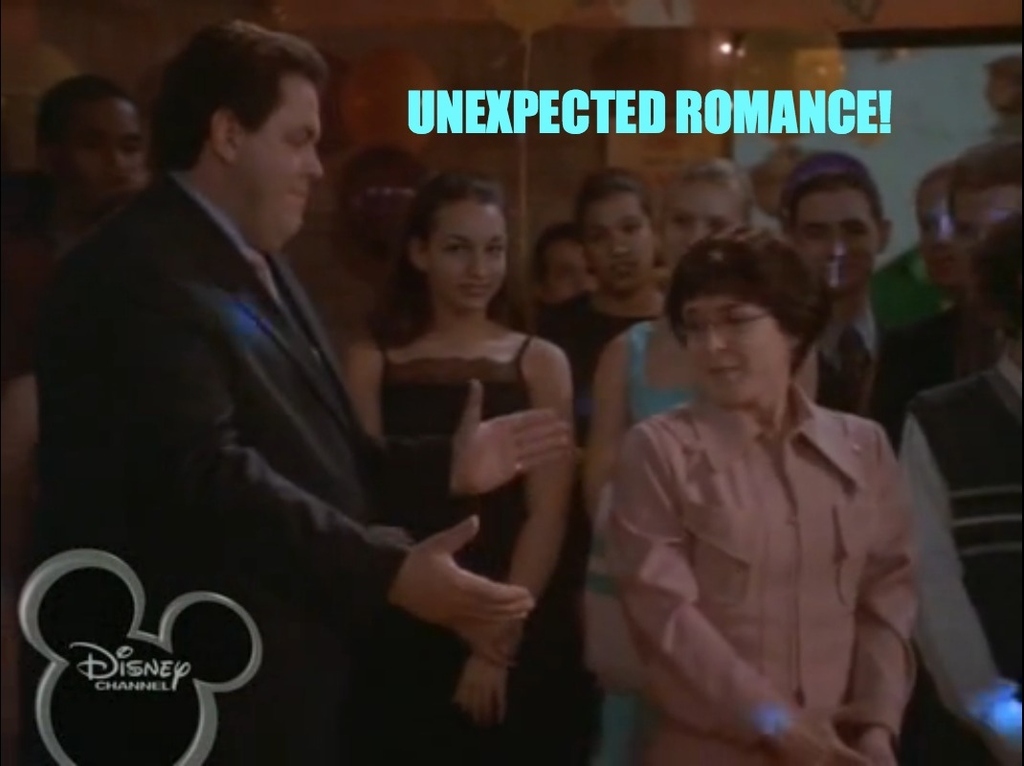 In the end, we learn that neither of these girls is anybody's angel.
Or something like that.