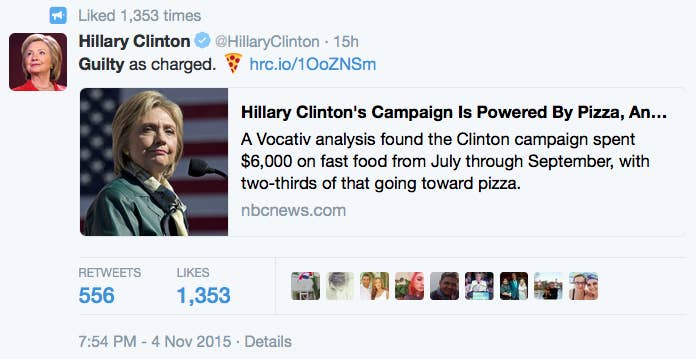 Unfortunately (or fortunately, depending), if you are one of the 63% of users who access Twitter via mobile, this is what you saw: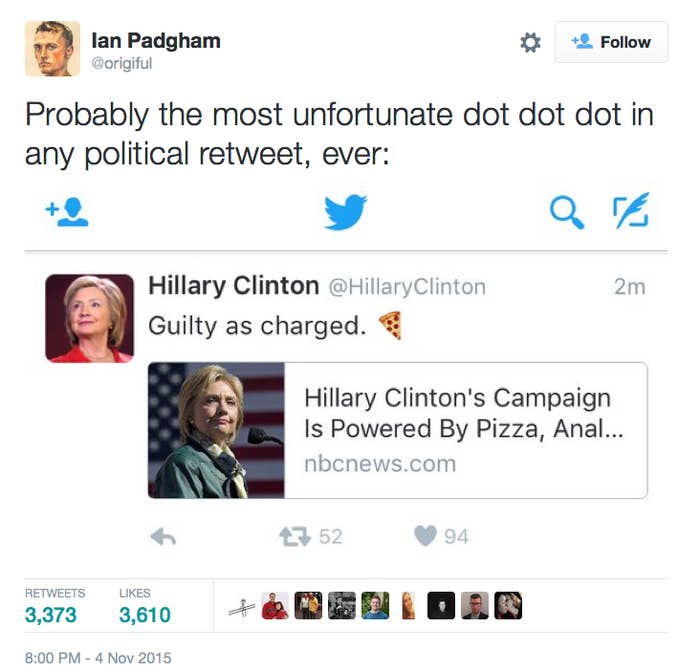 That's right.


Could this be the tweet Hillary needed all along to get elected?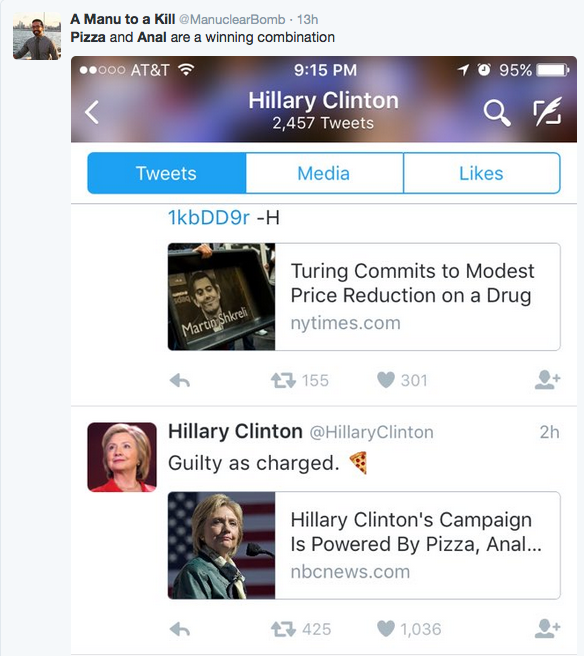 Is this the tweet that will inspire a new generation of women to run for president?
Could this tweet finally make Hillary ~relatable~?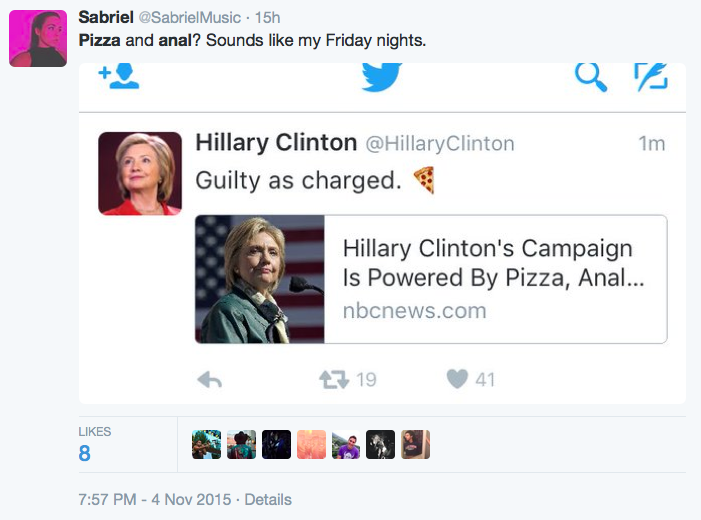 Only time will tell. But one thing's for sure. Move over, Netflix and chill.
So, what are you up to? You down?