Everything You Need To Know About The Romney-Holyfield Fight
Mitt Romney and Evander Holyfield box for charity tonight. Who do you think will come out on top?
The former presidential nominee and five-time boxing champ even got weighed in last night.
edition.cnn.com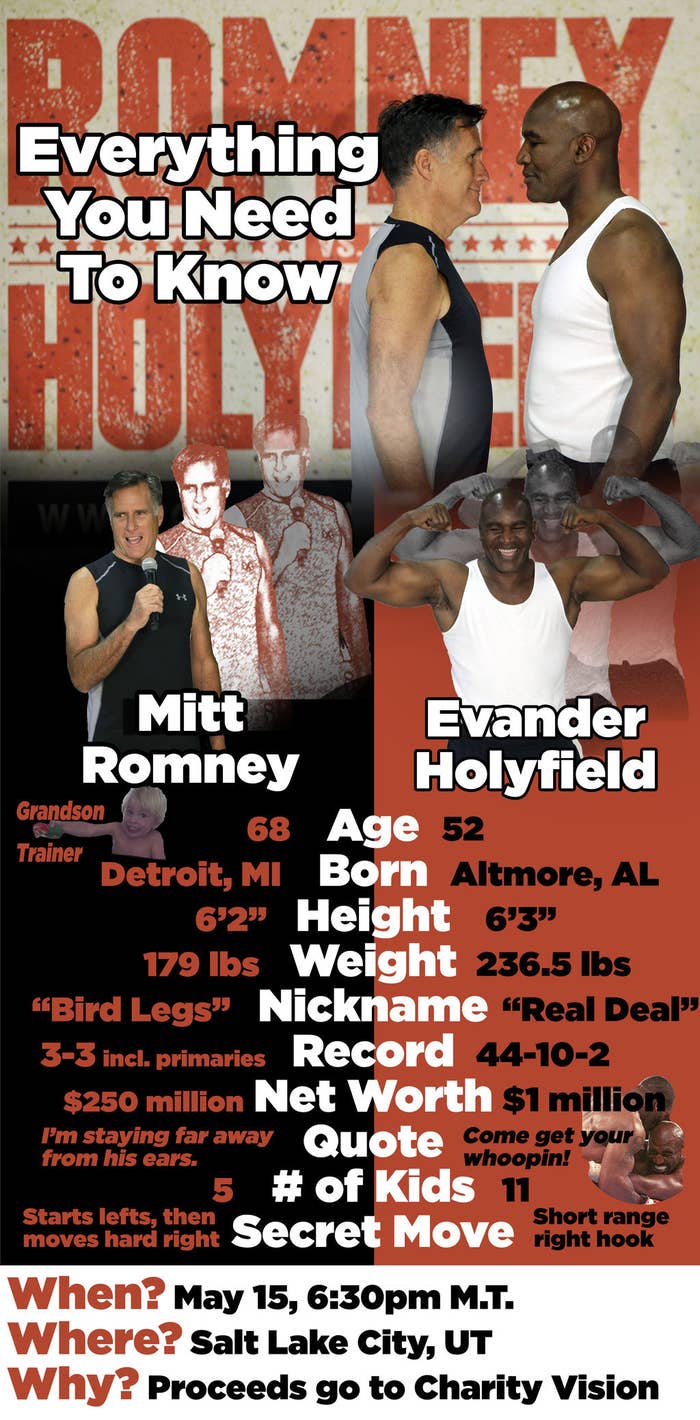 For a charity event, there's been a lot of trash talk.
My money's on Holyfield. This will be Mitt's first boxing match, not including the pummelling he took from his grandson in this GIF.