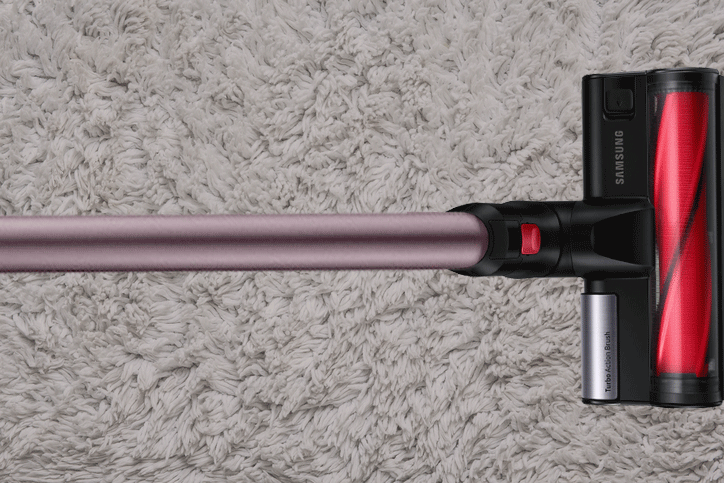 Can you find the hair to vacuum up?

There's the pesky lil' guy!

Which part of this rug has dirt hidden deep down?

Aha! Deep cleaning required.

How many coins can be sucked up from this couch?

Whoa, 80 cents! Get into that couch crevice, and you'll be rich.

Which step needs cleaning?

Suck up that dirt already.

Can you spot the dirty paw prints left on this ottoman?

Begone, pesky paw particles.

Which part of these blinds needs the dust sucked off?

Bye-bye, dusty blinds.

Can you get rid of the dust on top of this cabinet?

We see you, sneaky, hard-to-reach dust.
Keeping your house spotless has never been easier. Reach new levels of clean with the Samsung POWERstick PRO.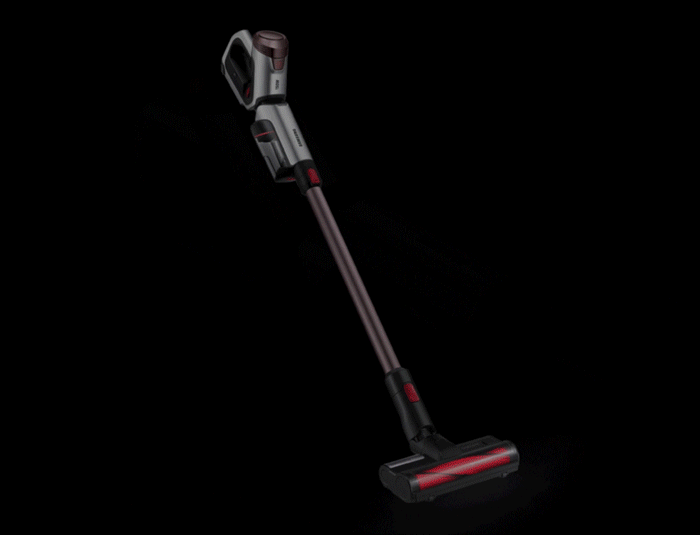 Looks like there are no comments yet.
Be the first to comment!