We Tasted The Cakes The Kardashians Are Always Posting On Instagram
Keeping up with the Carb-ashians.
by
,
Hi! We're Sam and Lara, and we're obsessed with the Kardashians (DON'T SHAME US FOR IT, WE SHAME OURSELVES ENOUGH). If you follow the sisters on social media, you've probably noticed their love for ornate birthday cakes, like this one Kylie received last year.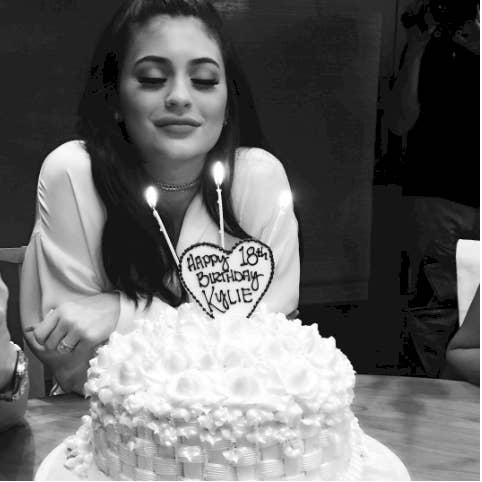 In fact, Kylie even has said she's such a fan of the cakes that she gets the same white decorated cake every single year!
And Kylie's not alone. The other sisters have been spotted with the same intricate confections, like Kendall here...
...and Kourtney's cake here. Seriously, the Kardashians love these cakes more than they like contouring!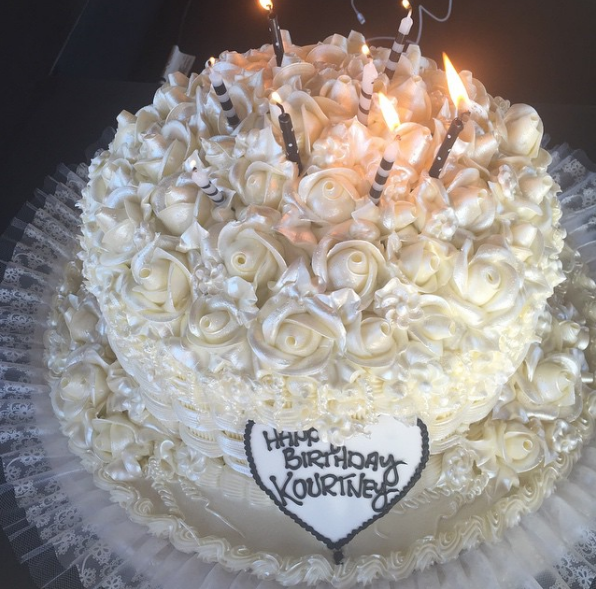 But what makes these cakes so addictive to the First Family of Calabasas? Enterprising young journalists that we are, we decided to get to the bottom of this story and visit the bakery where the magic happens, Hansen Cakes. Yup, us mere mortals can order these cakes too!
We schlepped our way over to the location closest to Calabasas (there are three in the L.A. area) in the hopes of running into one of the sisters (LOL, who were we kidding). Inside, the bakery is actually pretty unassuming!
But don't these cakes look pretty? Like, if the Kardashians existed in cake form, this is what they'd probably look like...although with stronger eyebrows.
Of course, the walls are covered with pictures of the Kardashians posing with Hansen's cakes (along with a few other irrelevant celebrities) like Kylie here...
...and Kim with baby Mason here. So cute!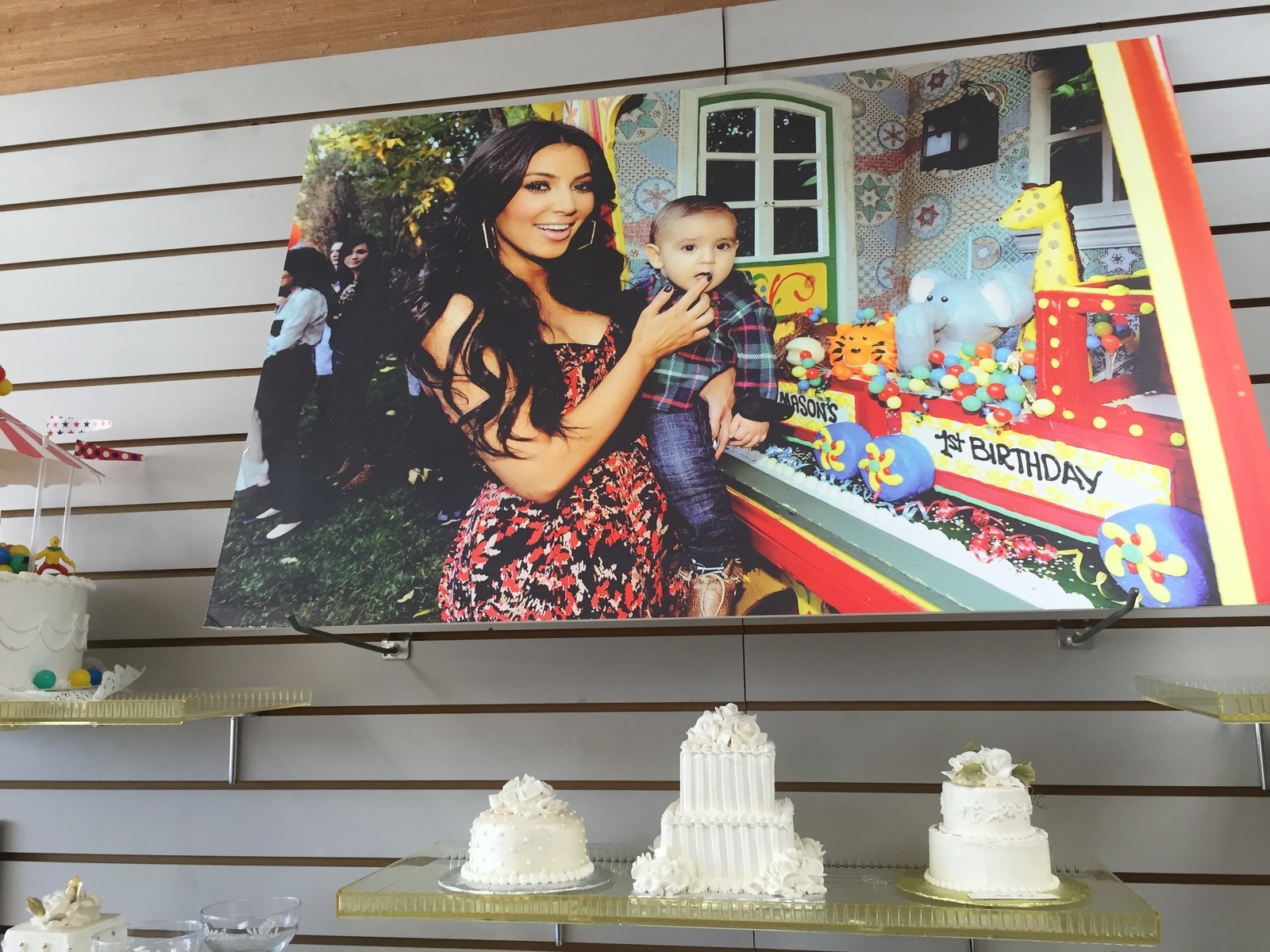 Now, to the important part: ACTUALLY TASTING THE CAKE. We weren't able to get our plebeian hands on a cake the size the Kardashians usually order (you need to call in advance and they also cost hundreds of dollars) but we did get cupcakes in the same flavor the sisters prefer (white cake with white buttercream frosting).
Here's what they look like up close.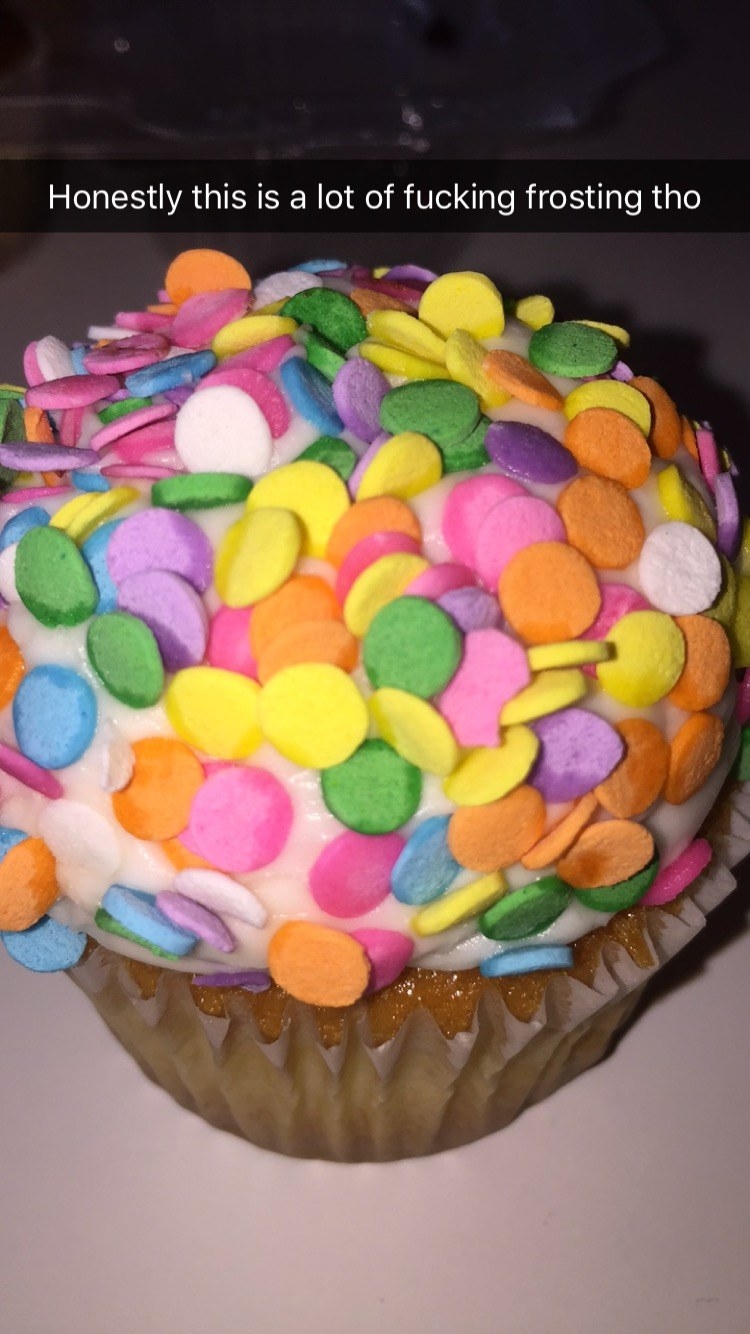 Here's what Lara had to say about the cake:
Lara's thoughts on the taste test: Um. OK. I don't like frosting that much, so I'm gonna go ahead and let you know that if you don't like frosting then maybe you shouldn't eat a cupcake with 1,000 inches of frosting on it. Other than the frosting (which was actually pretty delicious tasting albeit pure sugar and too much) the actual cake part was DELICIOUS. DELECTABLE. MOUTHWATERING. AMAZING. BEAUTIFUL. OTHERWORLDLY. I loved it so much. I wanted to eat an entire cake made of it, and it's a good thing I don't have an extra $300 lying around or I might have. It tasted exactly like when you went to a wealthy friend's house for a birthday party as a kid and they had a cake that wasn't from Dairy Queen. It tasted like money. And sugar. And happiness. 10/10 would recommend.
And here's what Sam had to say: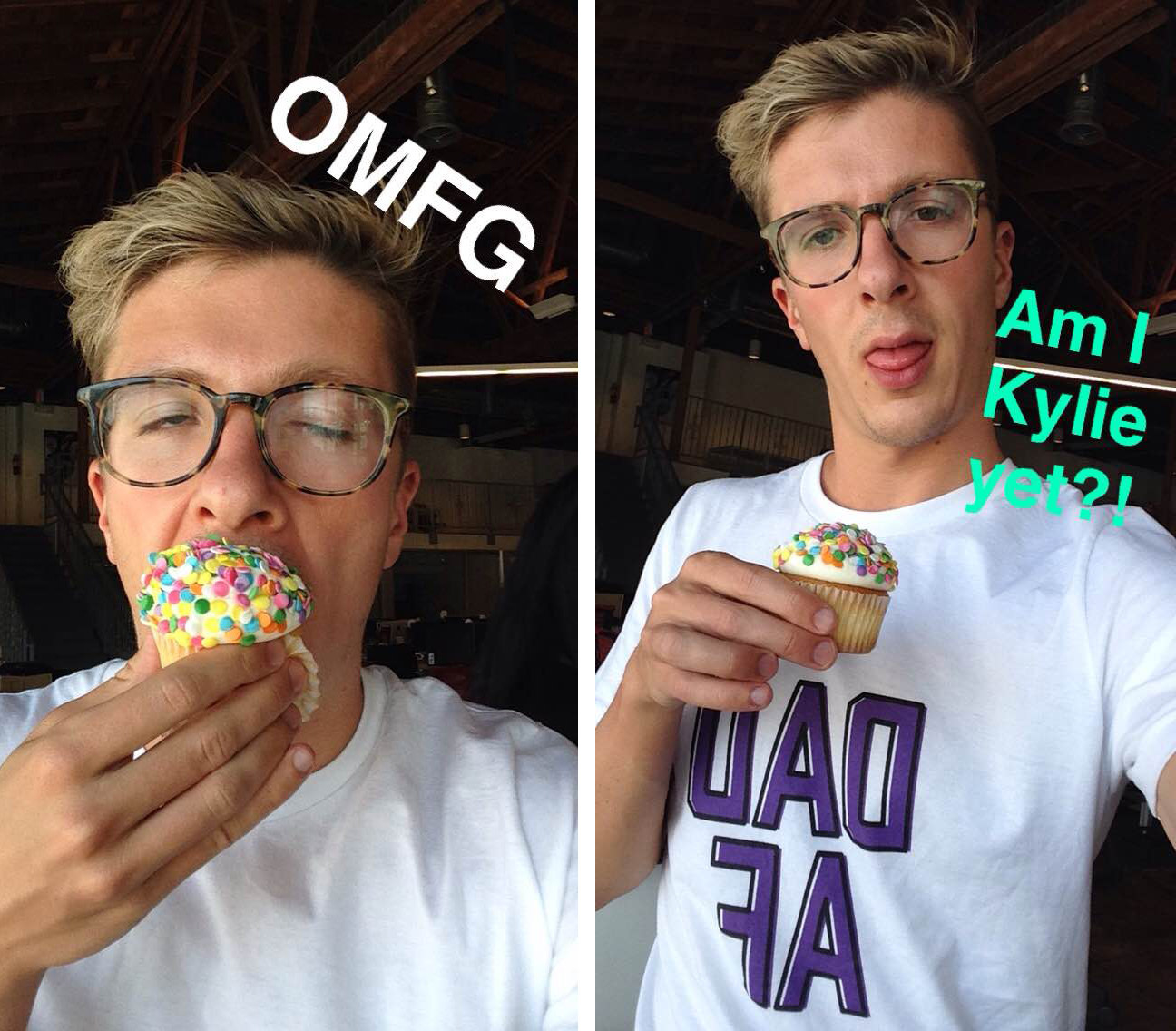 The final verdict: The Kardashians have pretty solid taste in cake.