Solange Showed Up To The Met Gala Wearing A Sleeping Bag And She Still Looks Better Than You Fools
Don't sleep on her.
Let's cut to the chase: For all my gays and gals out there, the Met Gala is tonight and Solange Knowles showed up wearing this little number: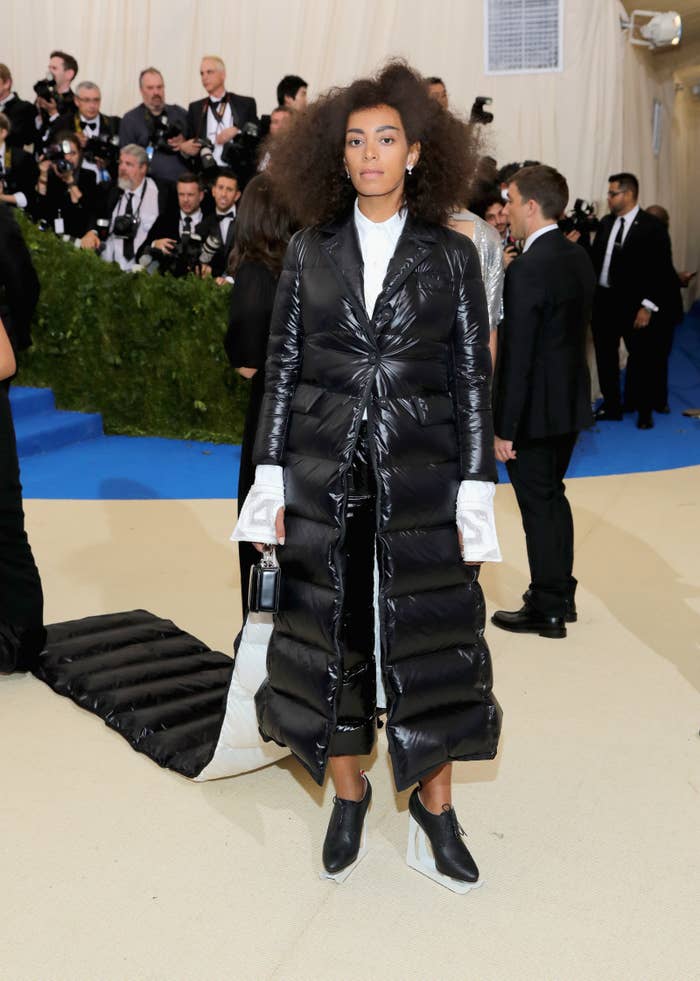 Yeah, we're officially shook. Here's another angle.
What's crazy is that Solange kind of looks like something you'd bring along on a camping trip:
...BUT SHE STILL LOOKS LIKE A FUCKING FLY LADY BOSS.
And everyone is digging her look:
PEOPLE...
...ARE...
...HERE...
...FOR...
Solange did THAT! Looking good, Miss Knowles.