Rihanna Just Wore A Shirt Of Herself Wearing A Hillary Clinton Shirt
She's with her. And herself.
Everyone knows that in addition to being one of the world's biggest pop stars, Rihanna is Queen of Not Giving a Fuck.
Just a few weeks ago, she rocked this badass T-shirt of Hillary Clinton while out and about in New York. Pretty awesome, right?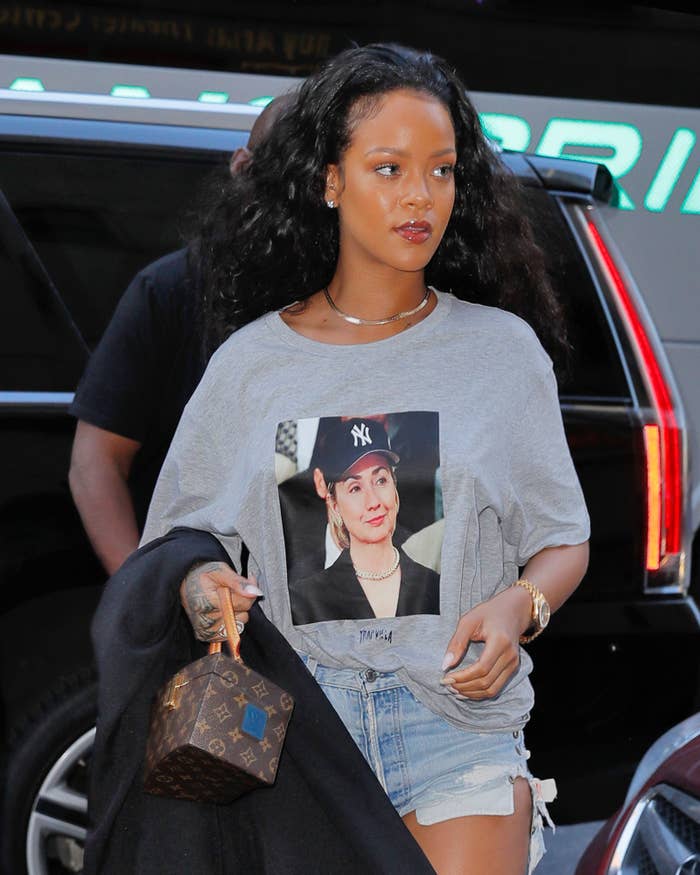 Well, Rihanna wasn't going to sit back and let Election Day pass without making ANOTHER political AND fashion statement. Oh no — this is BadGalRiRi we're talking about here, so you KNOW she had something up her sleeve.
And boy, did she DELIVER. Instead of rocking just a Hillary T-shirt like some run-of-the-mill pop star, Rihanna rocked a sweatshirt of herself WEARING that Hillary T-shirt. ICONIC.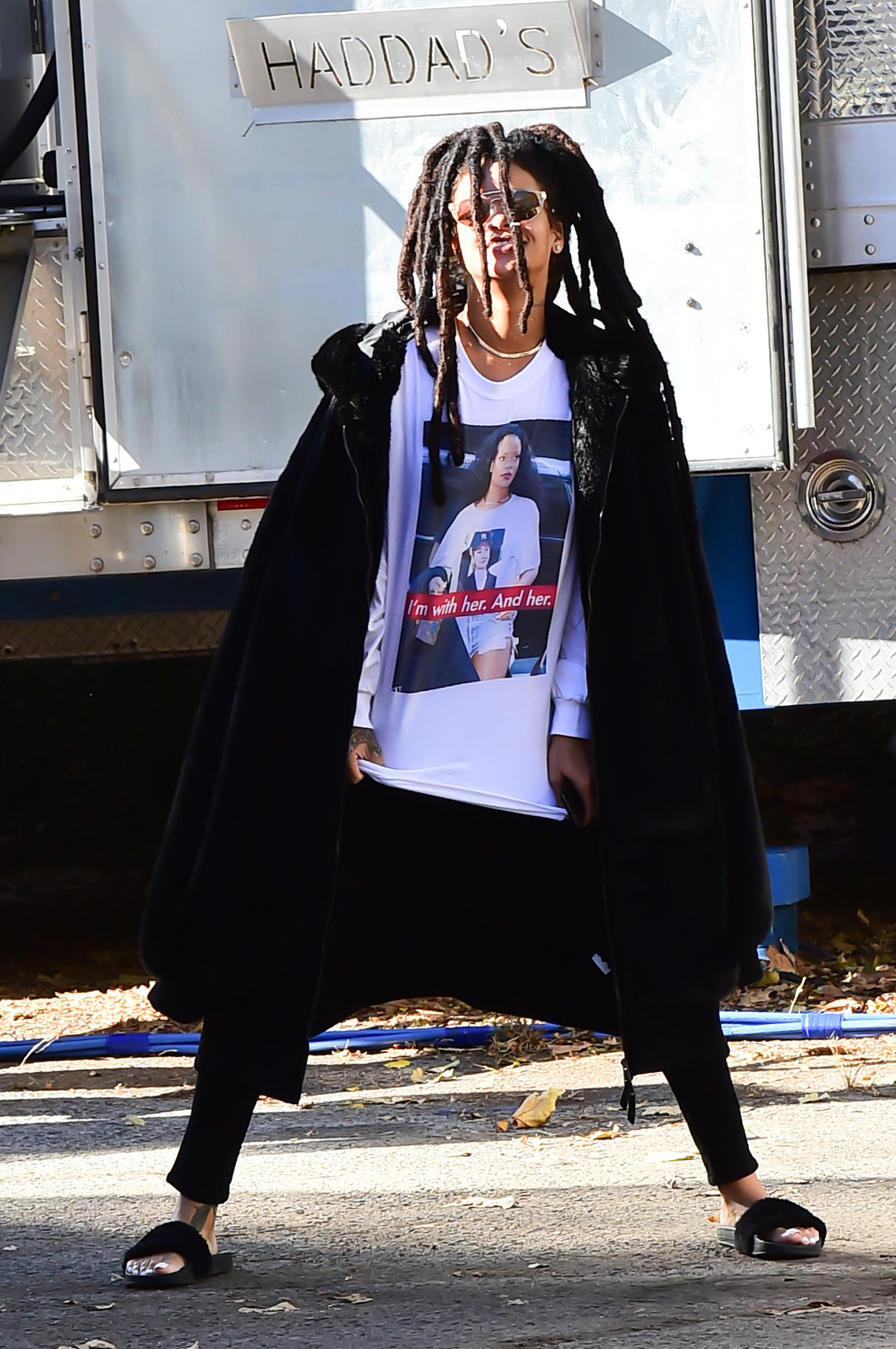 She's with her. AND herself.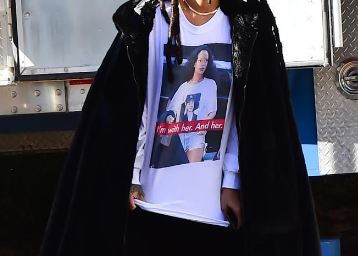 Time to get her RIH-lected!