Well, ladies and gentlemen, we didn't have to wait long for our first beef of the year. In one corner of the ring is DC-based rapper Wale, and in the other is conservative host Tomi Lahren.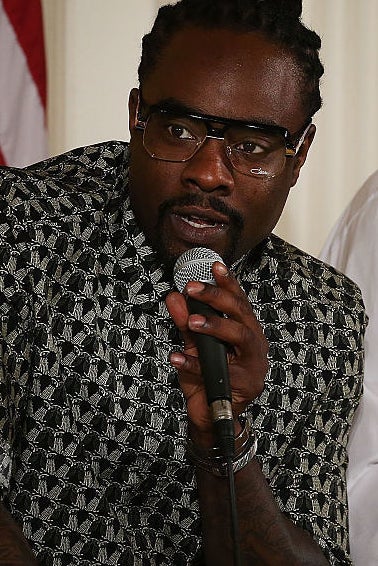 Wale recently dropped the diss track "Smile." On the song, the artist name-drops Lahren, but pronounces her name like "Tammy Lauren," while also calling her "miseducated anyway."
Somehow Bill O'Reilly's Horcrux got wind of the lyrics and directed her ire toward Wale on Twitter, challenging the rapper to "get [her] fricken name right next time." As they said in colonial times, shots were fired.
Wale responded with *this* tweet, mispronouncing Lahren's name again for comedic effect. Pop your popcorn, folks, things are getting good.
Lahren then responded with this tepid burn, where she basically just copied Wale's clapback format (which is a thing NOT to do, as anyone who has passed Celeb Beef 101 knows):
Suffice it to say, people on Twitter were not impressed with Tomi's response.
And the creative mispronunciation continued...
...and continued...
...and continued some more.
Hopefully 2017 comes back stronger with its next celebrity feud.