17 Questions I Have About "The Lion King" Now That I'm An Adult
The circle of life isn't complete without more than a few questions.
1.
First of all, this mouse that Scar captures seems to be only capable of making squeaking noises. Why are some animals capable of speech, and others aren't?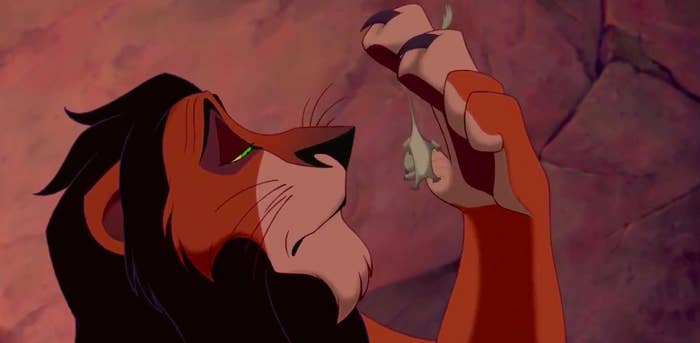 2.
If Mufasa and Scar are brothers, why does one have an American accent and the other have a British accent?
3.
On that note, why does a movie that takes place in AFRICA with animals native to the continent feature characters with predominantly British or American accents?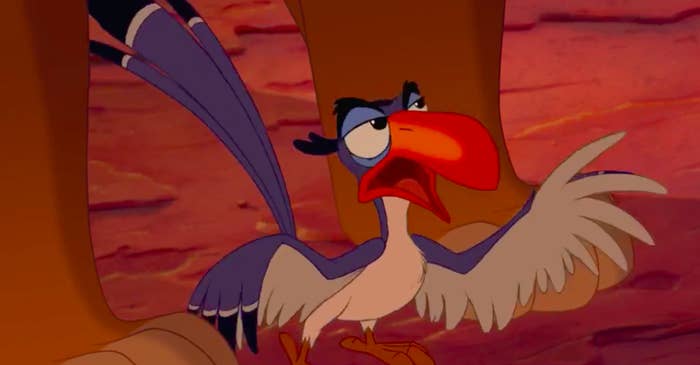 4.
Is Mufasa wifed up to all of these lionesses?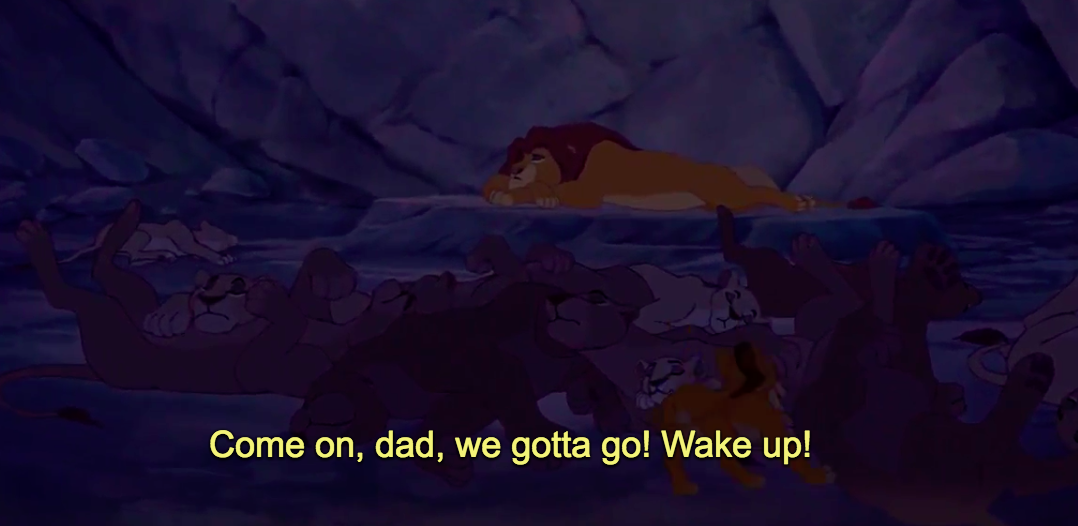 5.
So does that mean Nala and Simba are cousins?
6.
Let's be honest: Why was Scar EVER left alone with Simba?!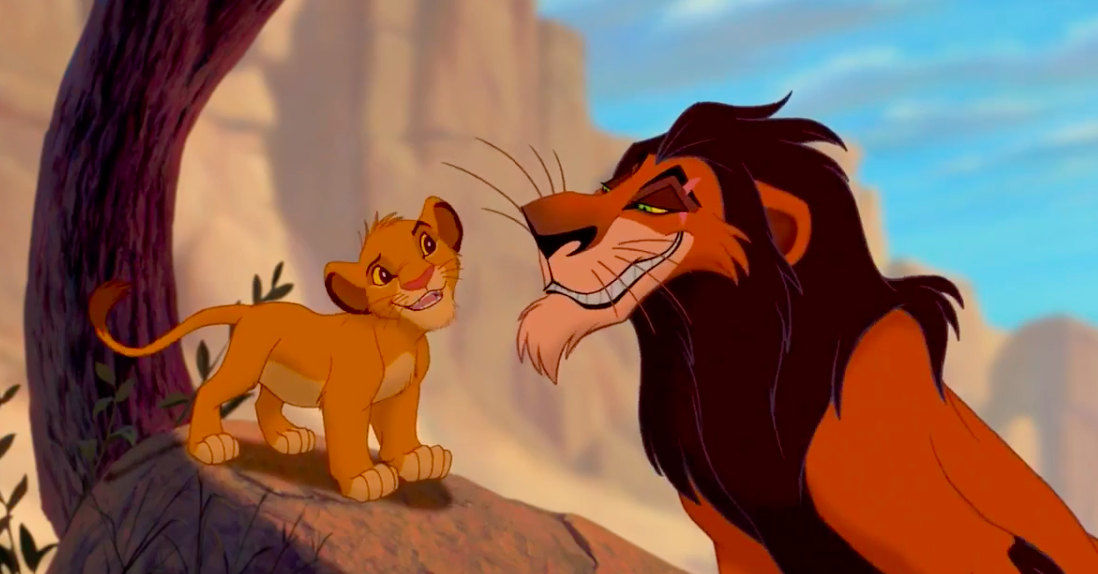 7.
Why didn't Simba just run to the side of the canyon to avoid the stampede?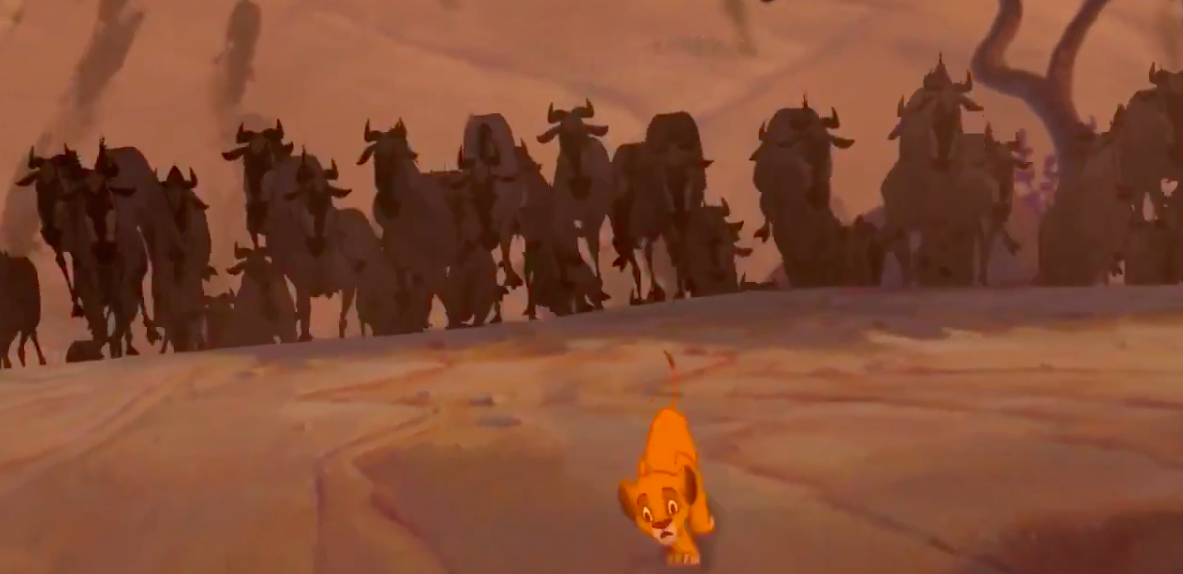 8.
OK so Zazu was at the stampede. Why does he trust Scar's account of the events when Scar LITERALLY knocked him out when he was ready to fly away for help?
9.
Sorry to backtrack, but we need to talk some more about the accents. How do Timon and Pumbaa, a meerkat and a warthog from the African savannah/jungle, end up with thick Brooklyn accents?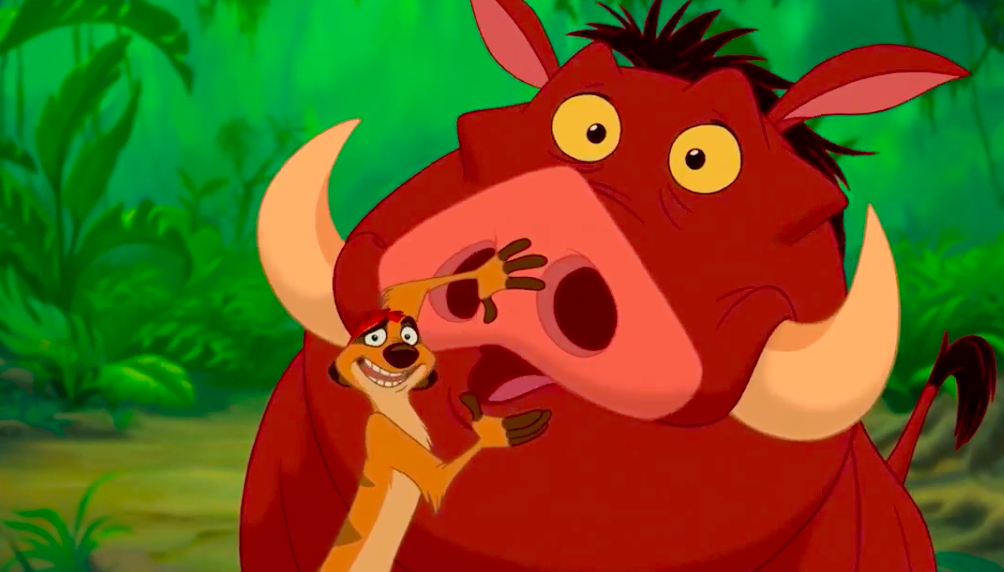 10.
I'm not a nutritionist or a zoologist, but I really, really don't think insects are enough to get Simba through all those years in the jungle?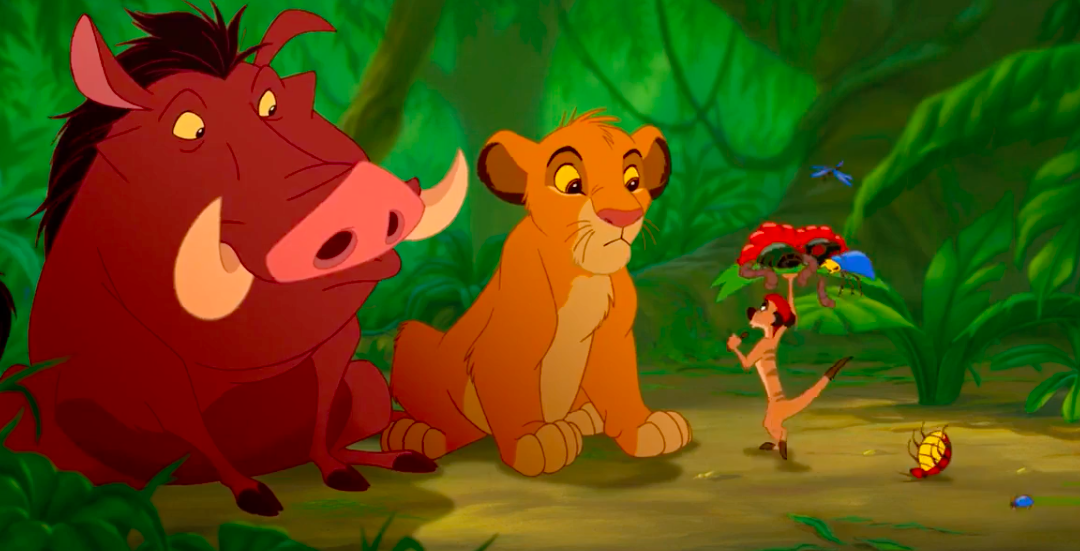 11.
Did Rafiki REALLY figure out Simba was still alive from smelling dandelions that floated from miles and miles away?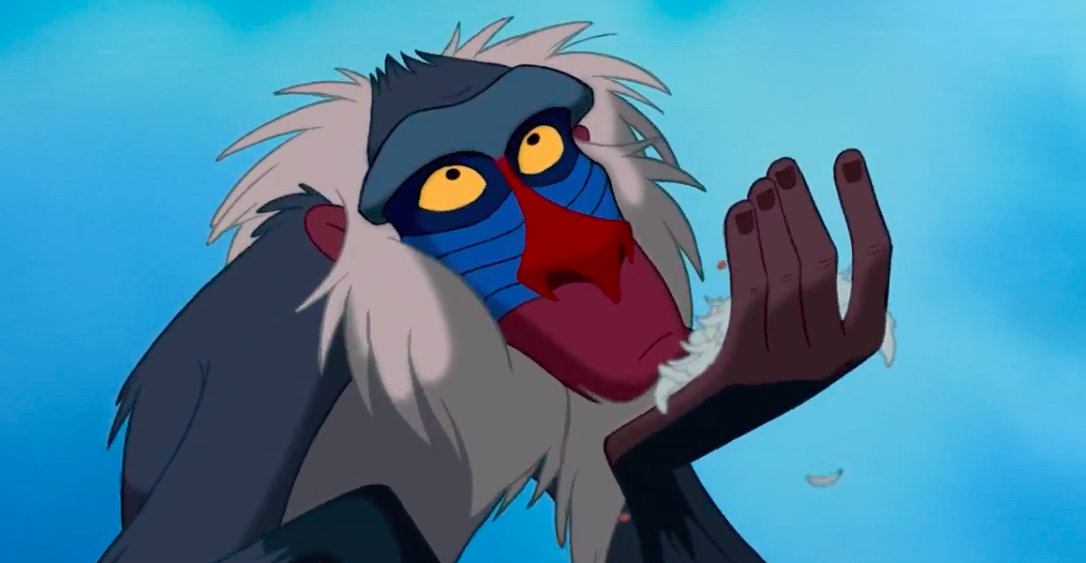 12.
Nala goes from hunting Pumbaa one minute to having a conversation with him after Simba vouches for him. In the animal kingdom, why are the predators friends with some prey and hunt others?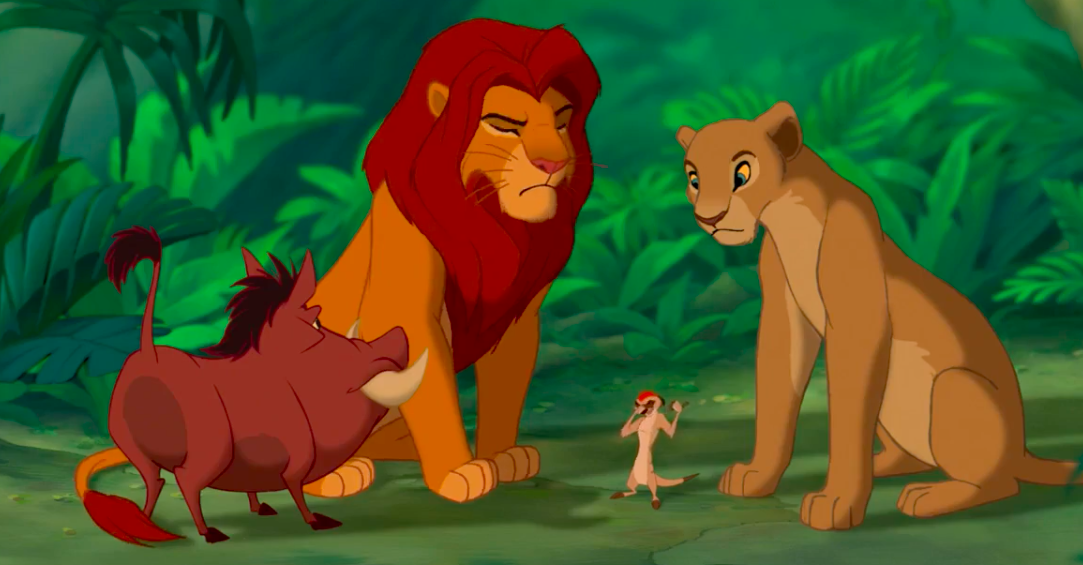 13.
Simba and Nala TOTALLY boned in this scene, right?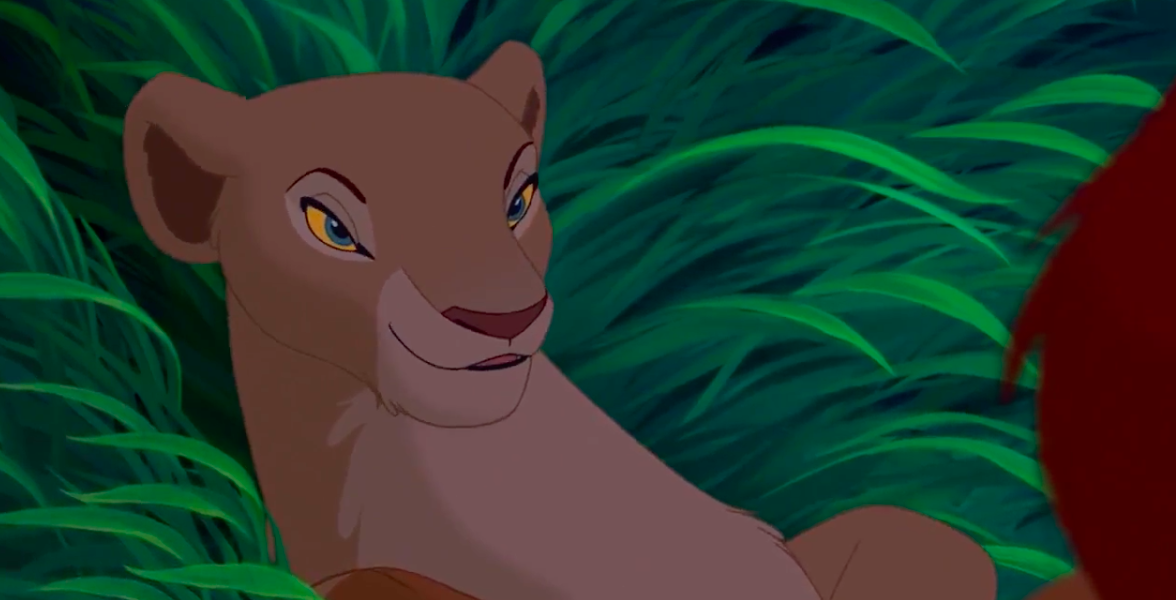 14.
Why did Simba leave Nala behind as he was returning home?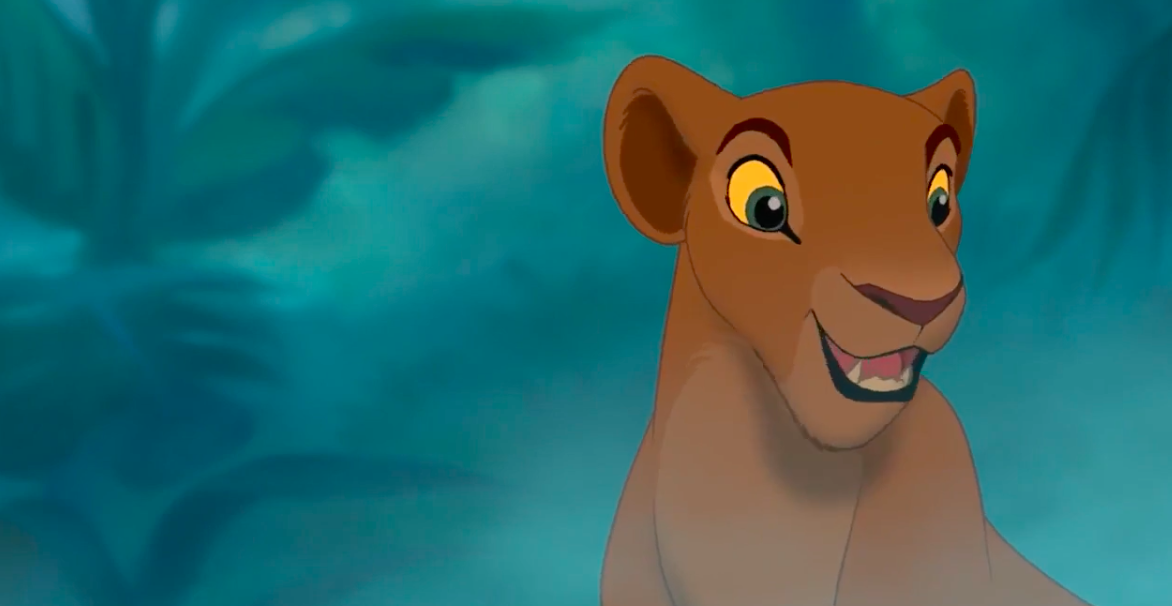 15.
What is this random desert that Simba is running through on his way back to Pride Rock?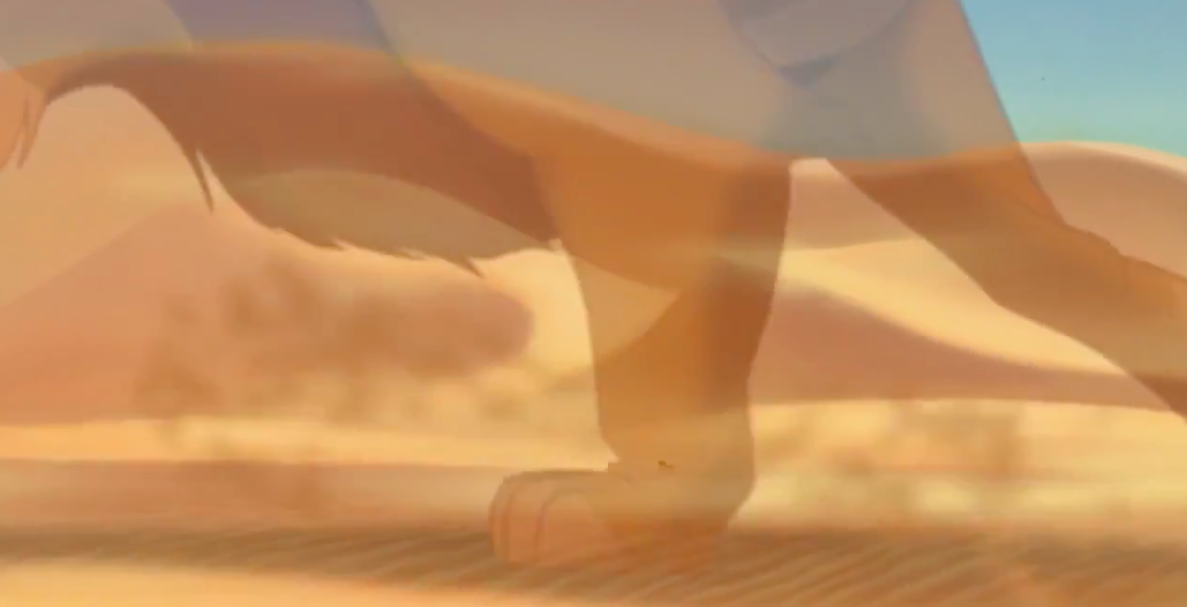 16.
I'm sorry but by WHAT leap of logic is Simba responsible for Mufasa's death?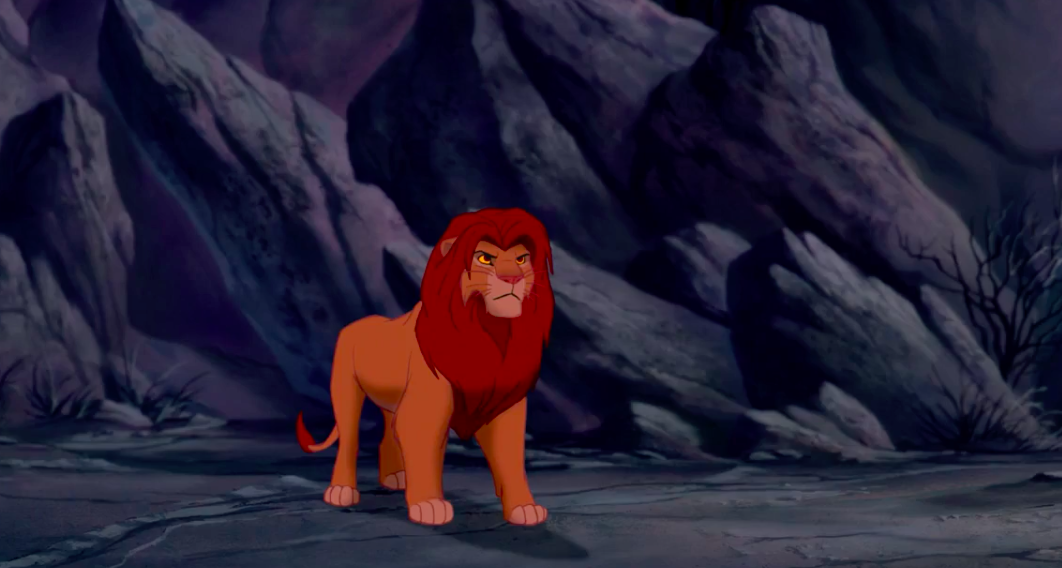 17.
And finally, why do the lionesses put up with all the male lions' bullshit?!?