Fiona The Hippo Photobombed This Couple's Engagement And I Believe In Love Again
Talk about a HIP way to get engaged.
In case you haven't heard, Fiona the Hippo is 2017's unproblematic queen. She has all the other girls shook! And in case you haven't already punched your Fiona stan card (and shame on you if you haven't!) you can check out more about her here and here.
Anyway, let's get back to what I promised you...a Fiona photobomb. Shall we?
Here's Nick Kelble getting down on one knee to propose to his girlfriend Hayley Roll...and wait, who's that in the background?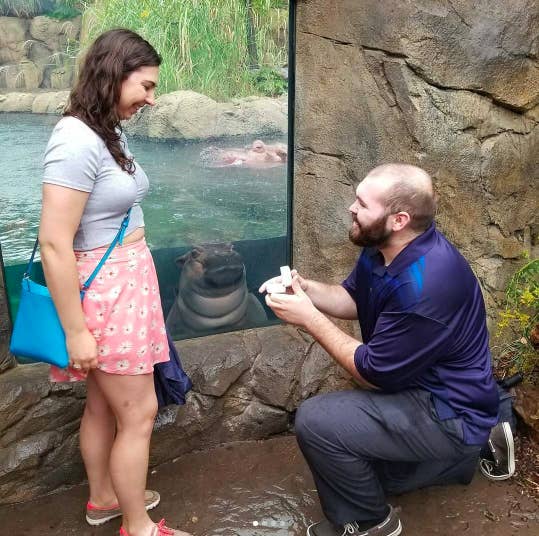 Yup, it's aquatic diva Fiona the Hippo, photobombing the shot!

In her caption, Hayley says, "We're so happy Fiona could be there on our special day."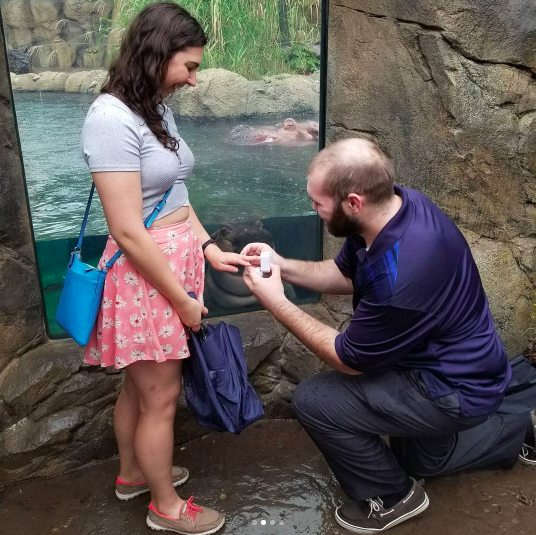 And yeah, it looks like the happy couple got Miss Fiona's approval!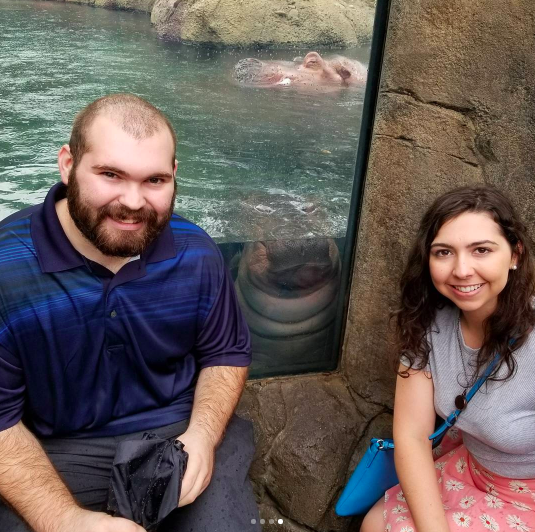 Congrats to Nick and Hayley! Looks like love isn't dead after all...