Earlier today, President Donald Trump held a "Celebration of America" event after canceling the Super Bowl champion Philadelphia Eagles' visit (less than 10 players were reportedly set to attend).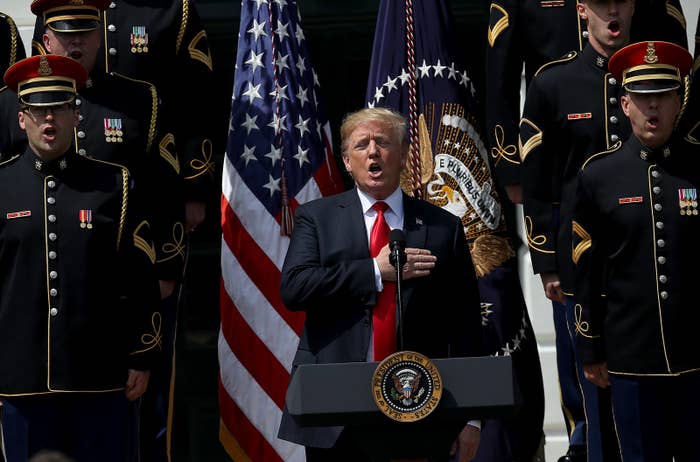 And even though the event was SUPPOSED to be for the 1,000 or so Eagles fans who were to attend the original event, it doesn't seem like many (if any) actually showed.
BUT IT GETS EVEN CRAZIER. At one point in the event Trump stopped singing the words to "God Bless America" — he either forget the lyrics, simply didn't know them, or just flat-out refused to sing.
Naturally, people were quick to pile on.
People were quick to point out Trump's faux pas and how it compared to the NFL's ongoing national anthem controversy.
Jokes were made...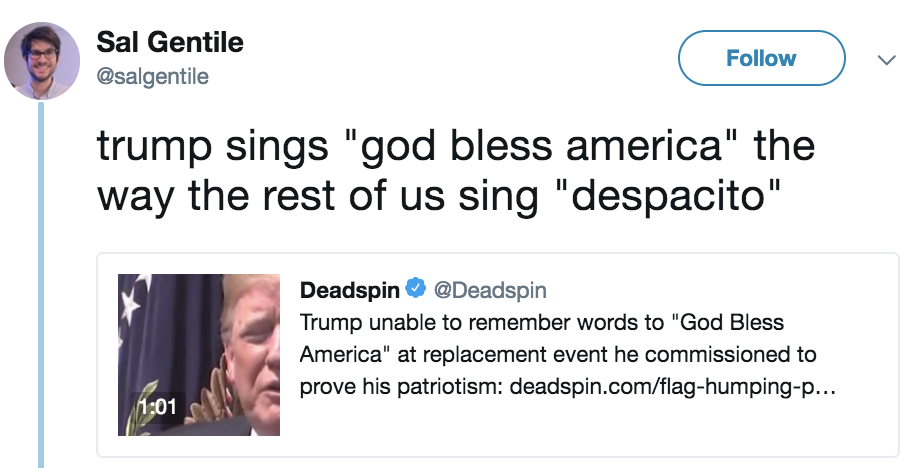 ...hypothetical scenarios were envisioned...
...and judgment was cast.
Even some RuPaul's Drag Race jokes were made.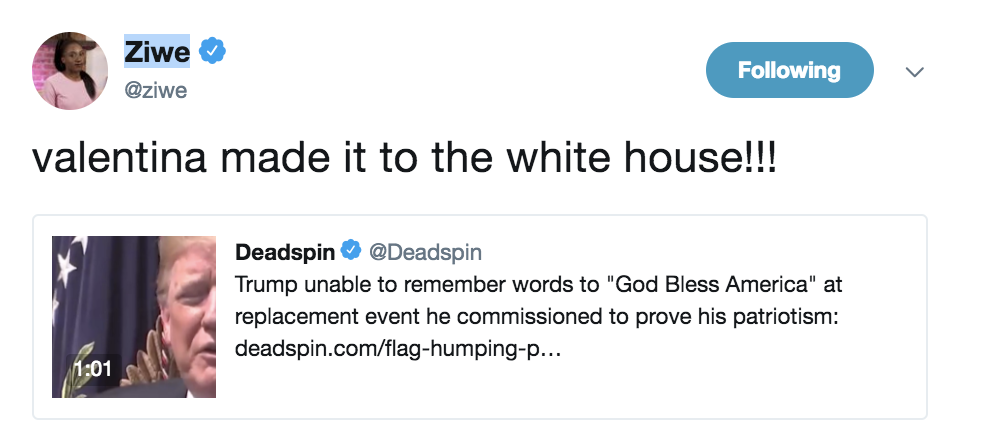 Some found humor in the few words that Trump actually DID decide to sing...
...and others poked fun at the fact that at an event dedicated to patriotism, he flubbed the words to a patriotic song.
And on a serious note, some pointed out the irony that the man who wrote "God Bless America" was in fact an immigrant to the States.
Alright, let's wrap things up with this lyric video of the words Trump decided to sing:
Maybe practice one more time through for next time, OK?!