These are Sara and Erin Foster. They're sisters, incredibly talented, and also laugh-out-loud funny.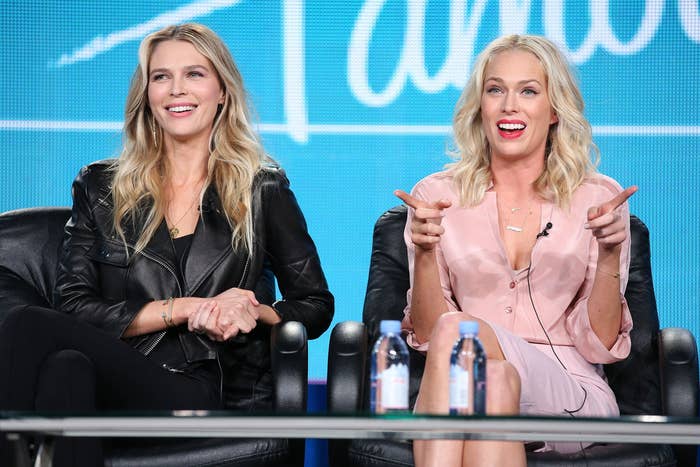 Sara and Erin have a new show out on VH1, Barely Famous, and they're pounding the pavement to promote their new project.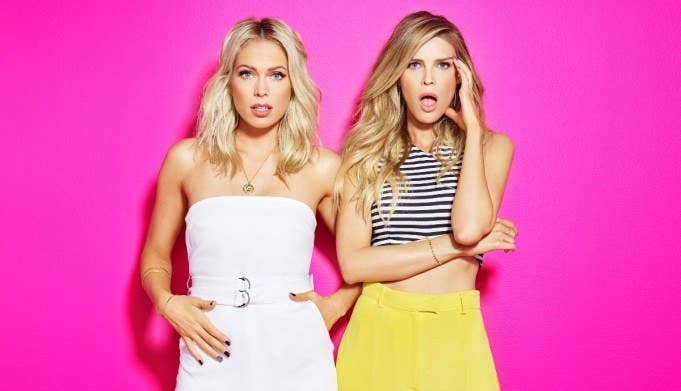 We went behind the scenes with Sara and Erin to see what a day in the life of a TV star is really like. Here's what happened: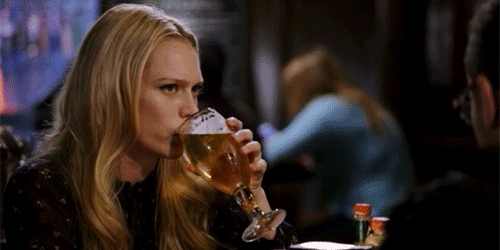 Sara and Erin's day starts at 5:30 a.m. — AKA really REALLY early — to prep for an interview at KTLA.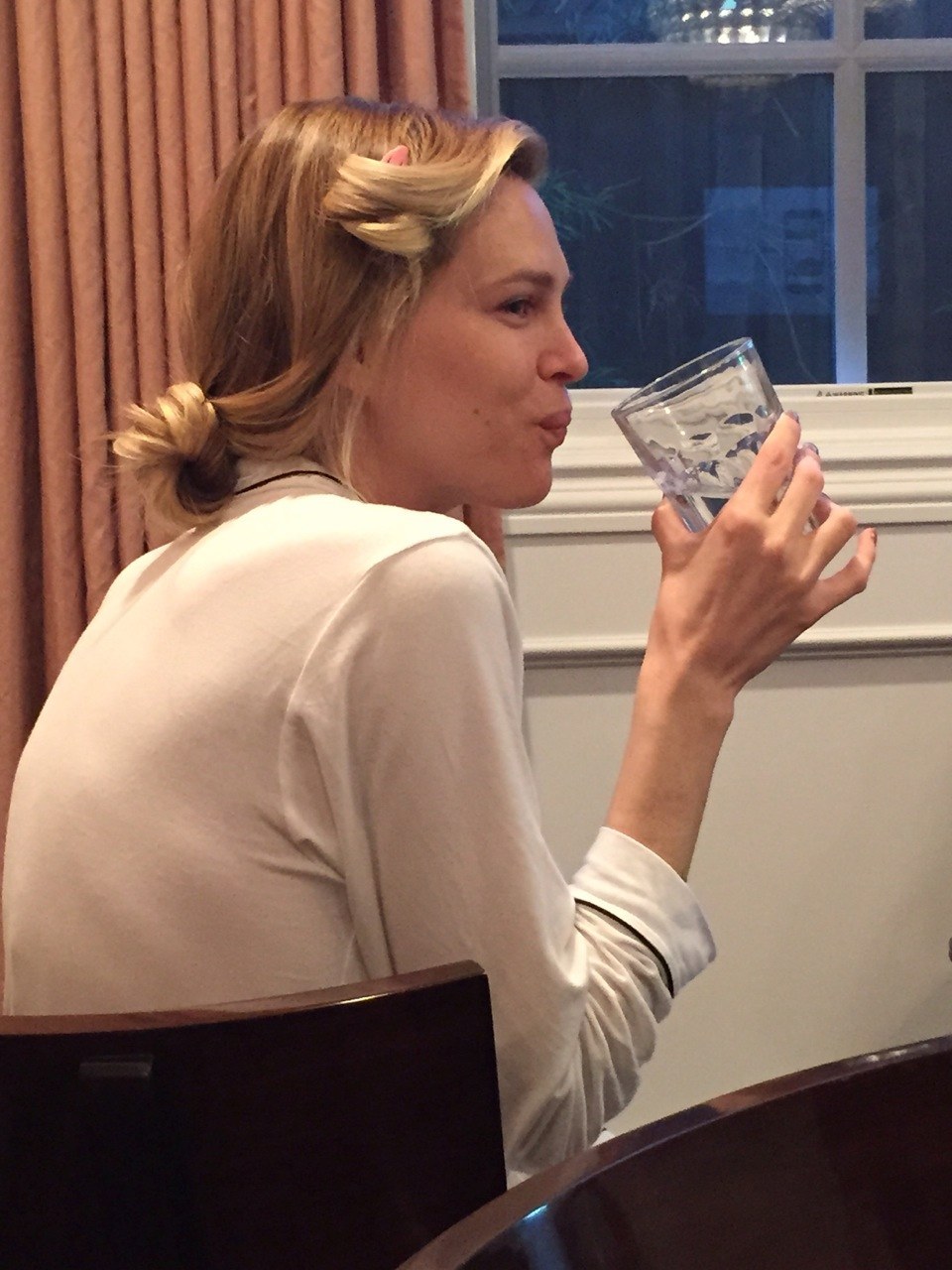 Before you know it, Sara and Erin have to hit the road — this is L.A., and there's hella traffic, after all — so they can make it to the KTLA studios in time for their segment.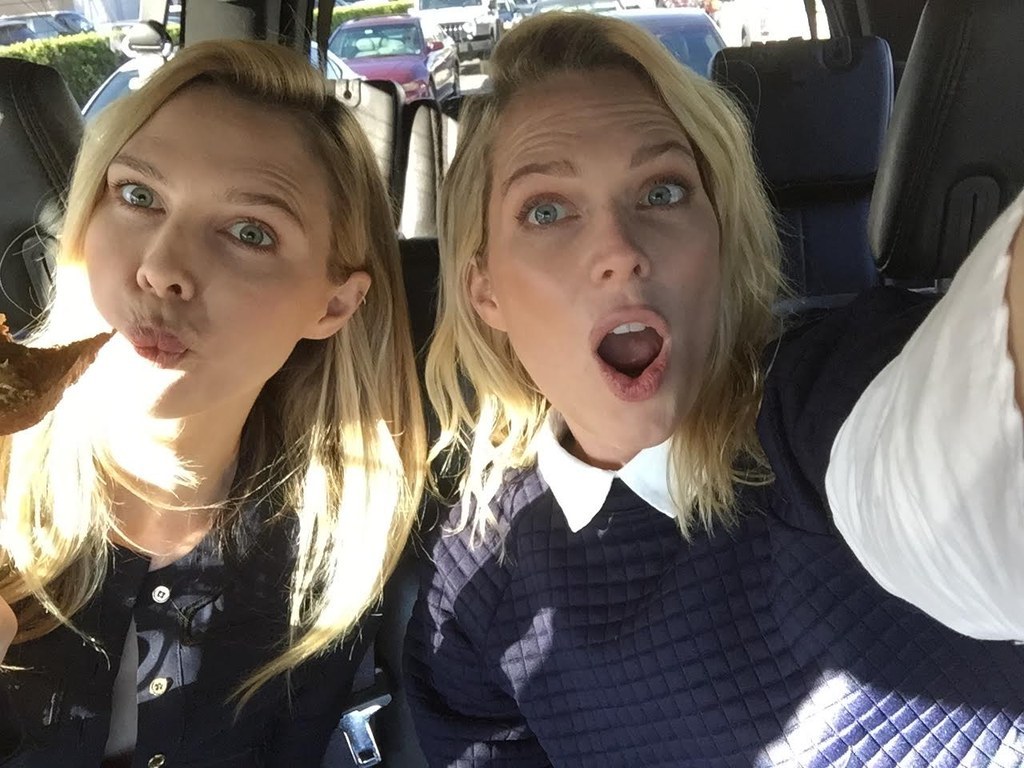 Even though they had hair and makeup done prior to arriving at the studio, Erin and Sara had some final touchups before going on air.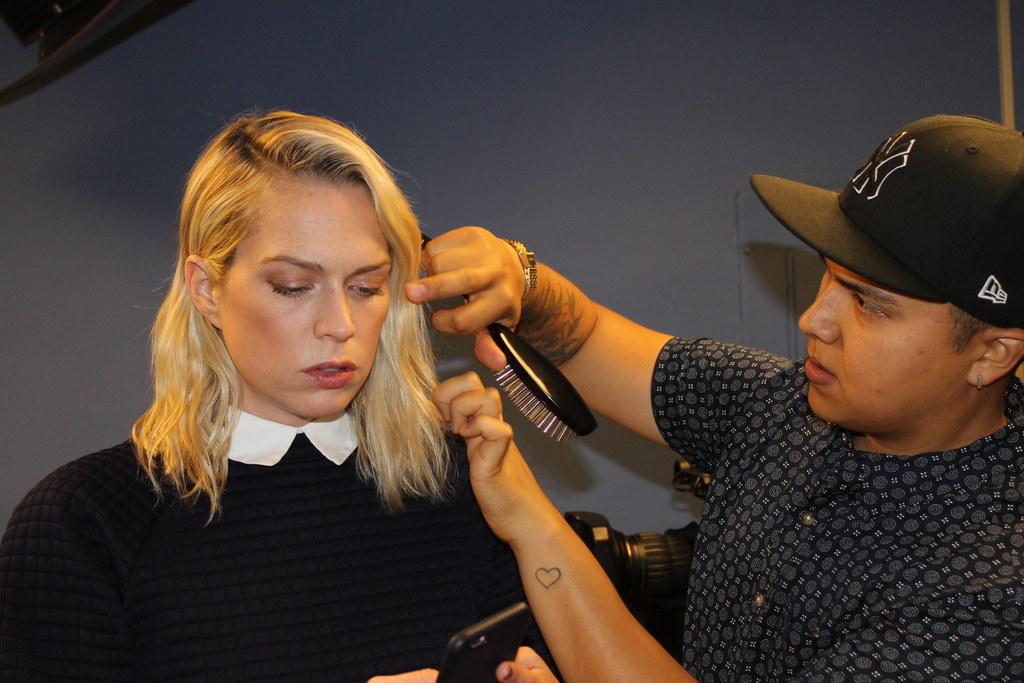 Before they went on TV, Sara and Erin chatted with one of the KTLA anchors and also talked about their show.
Finally, it was time to go on-air with Sam Rubin and KTLA Morning News.
But even though Erin and Sara were on-air for a short time, they managed to squeeze in some ~sassy~ faces.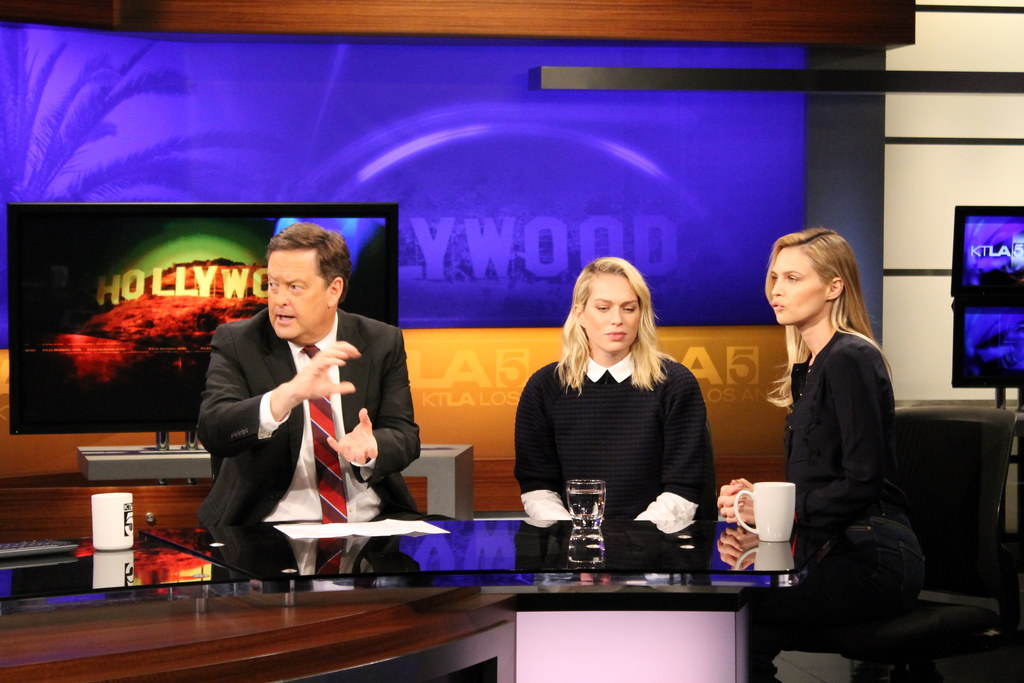 Sara and Erin then headed off stage, where I took this really blurry picture.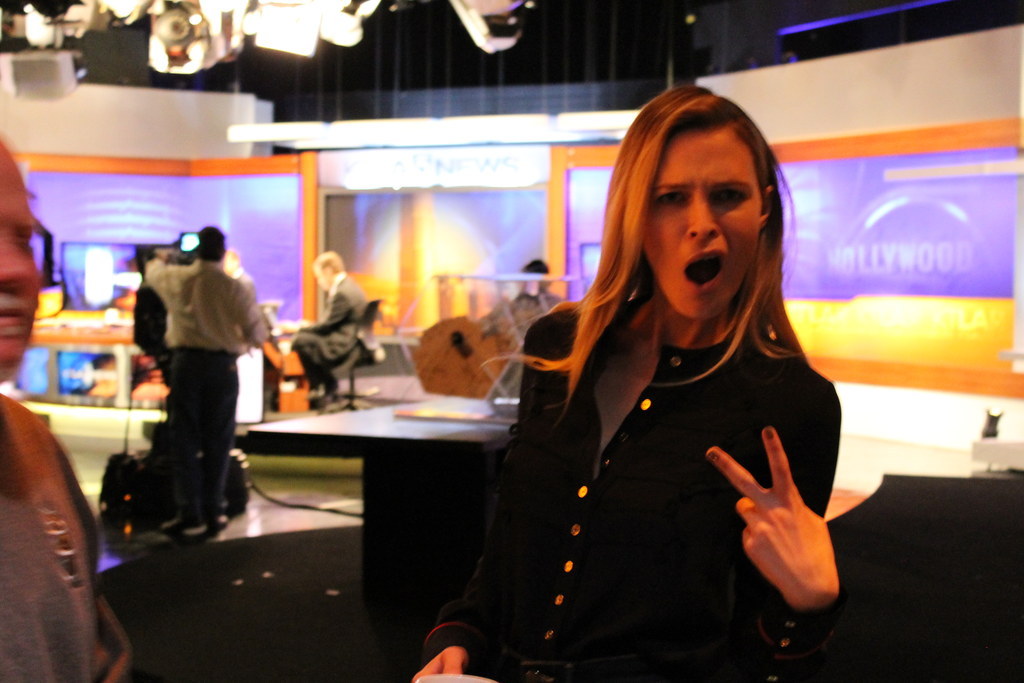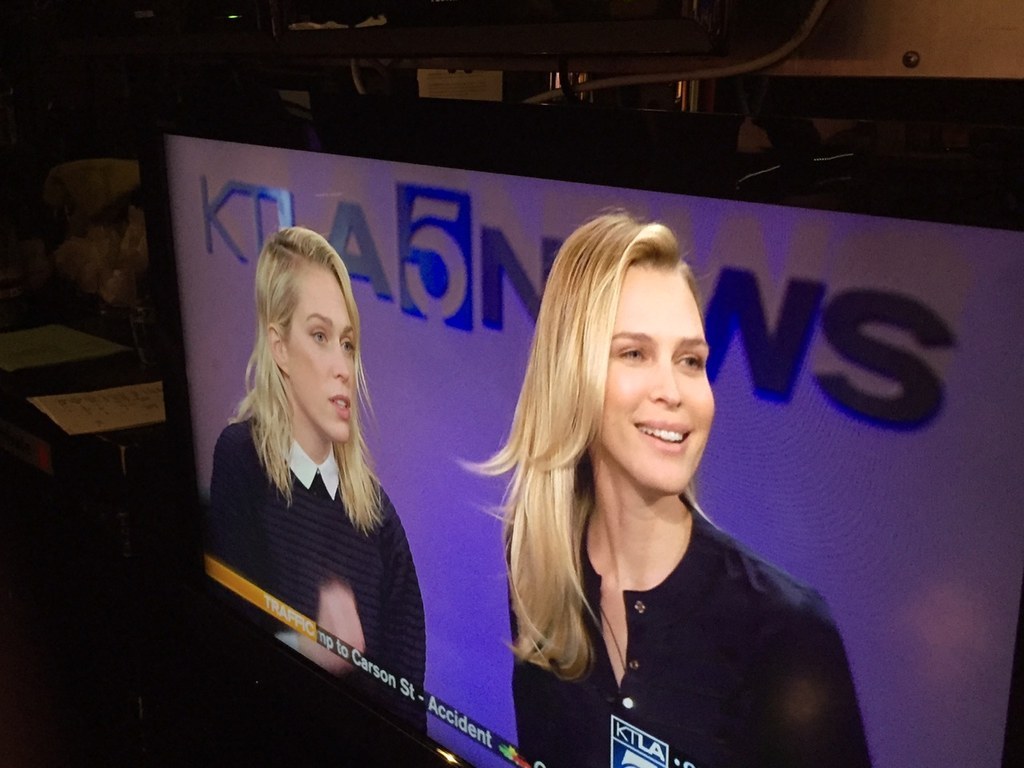 But rest is for the weak. Erin and Sara hopped right into their car, because they had to head across town to tape an interview with Hollyscoop.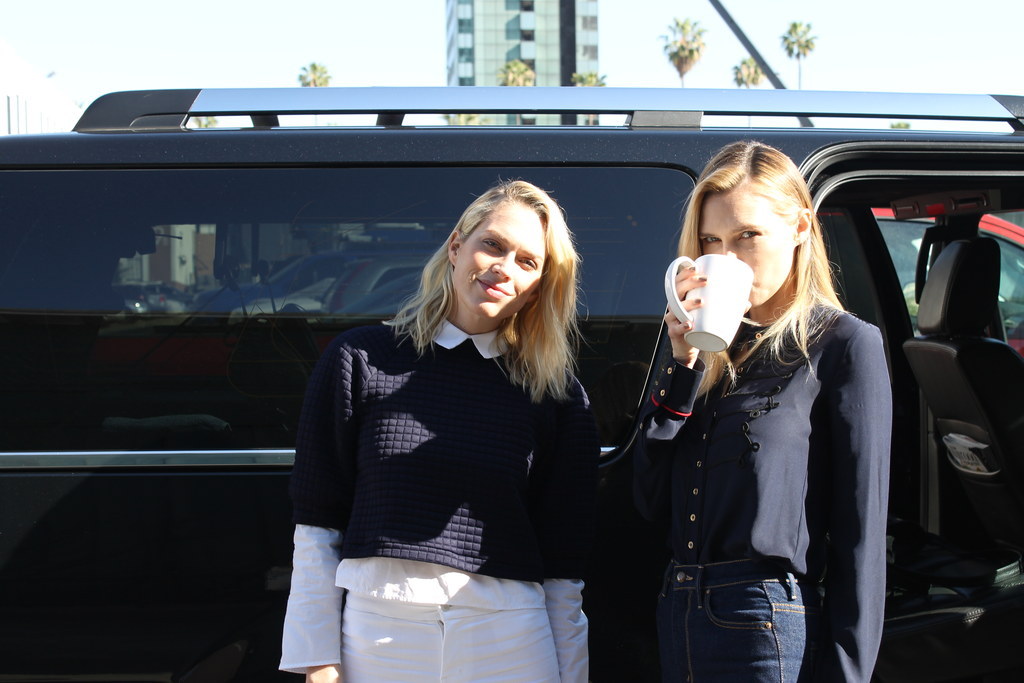 The interview was in an empty restaurant at the Sofitel (kind of weird?) and Sara and Erin answered some of the same questions they did at KTLA.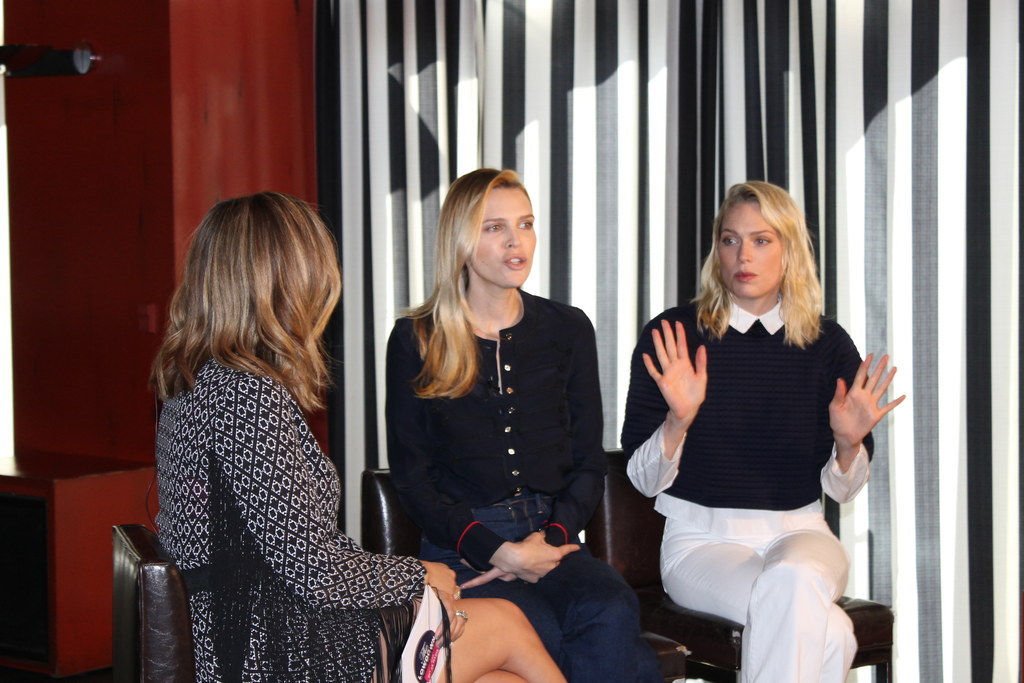 Erin and Sara's afternoon was commitment-free after a very busy morning. For Erin, that means getting back into sweatpants "the minute [she's] back home"...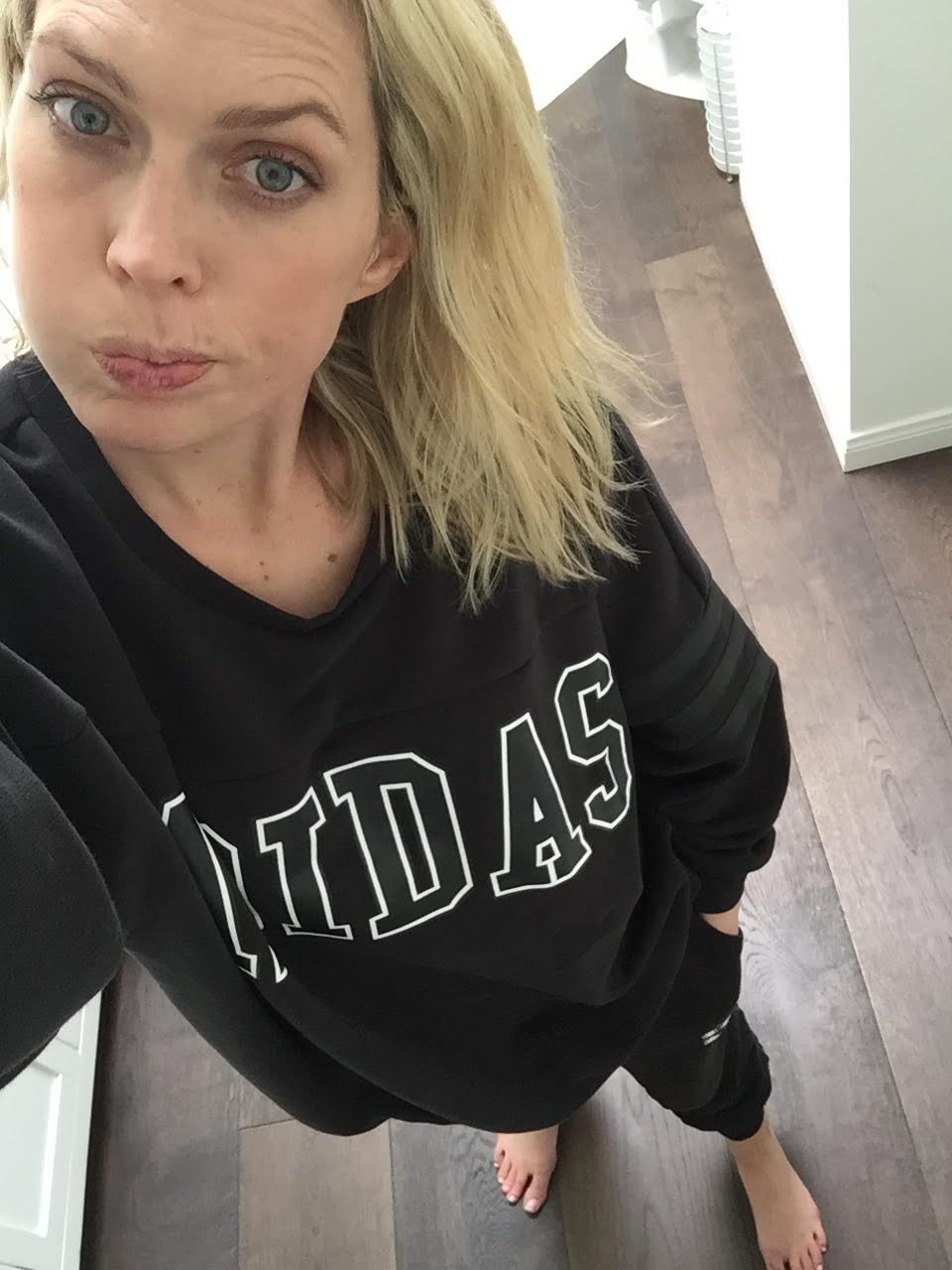 ...while Sara hit Barney's for a shoe sale...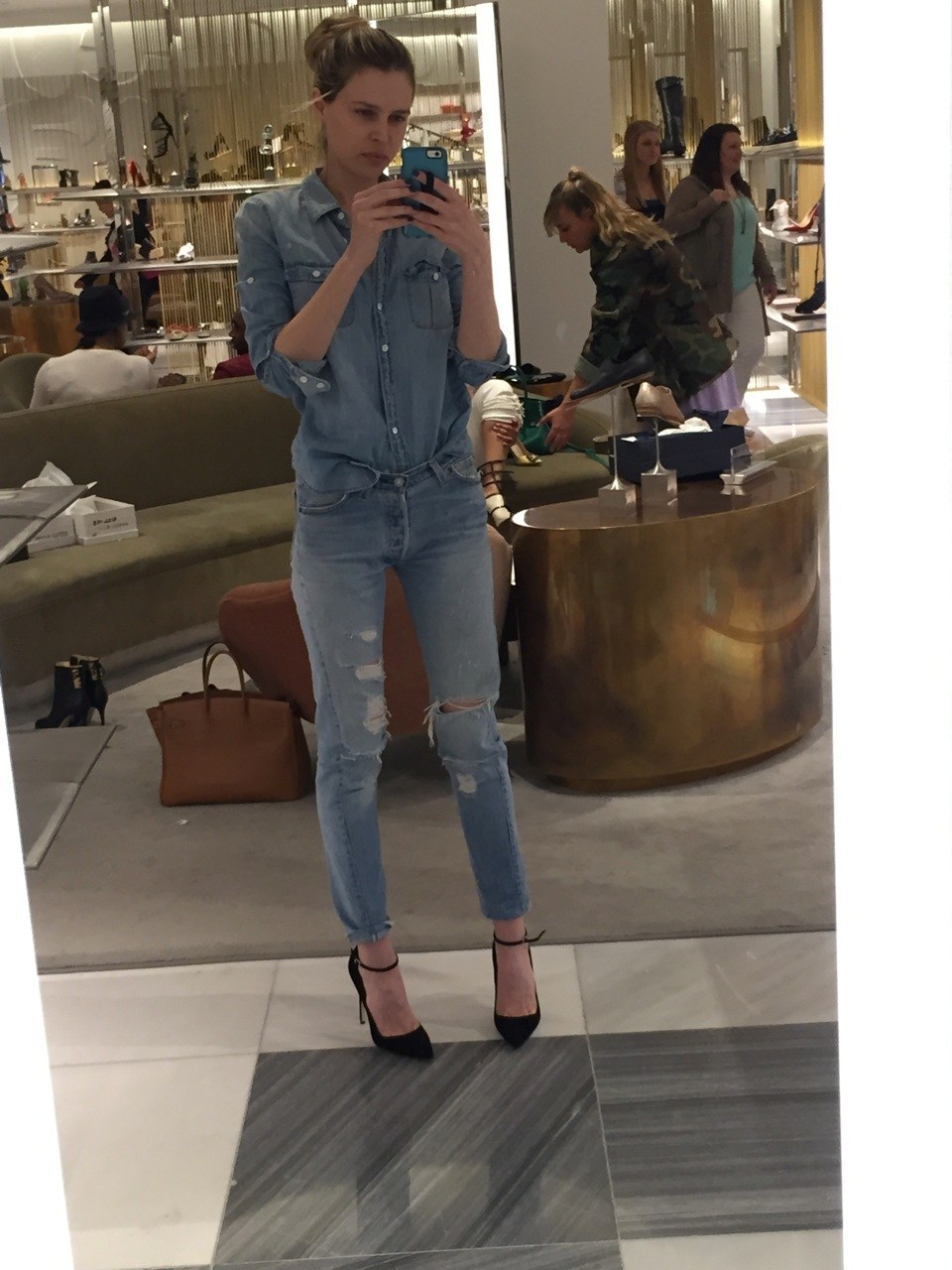 ...AND squeezed in some gym time, because it takes work to look this fabulous!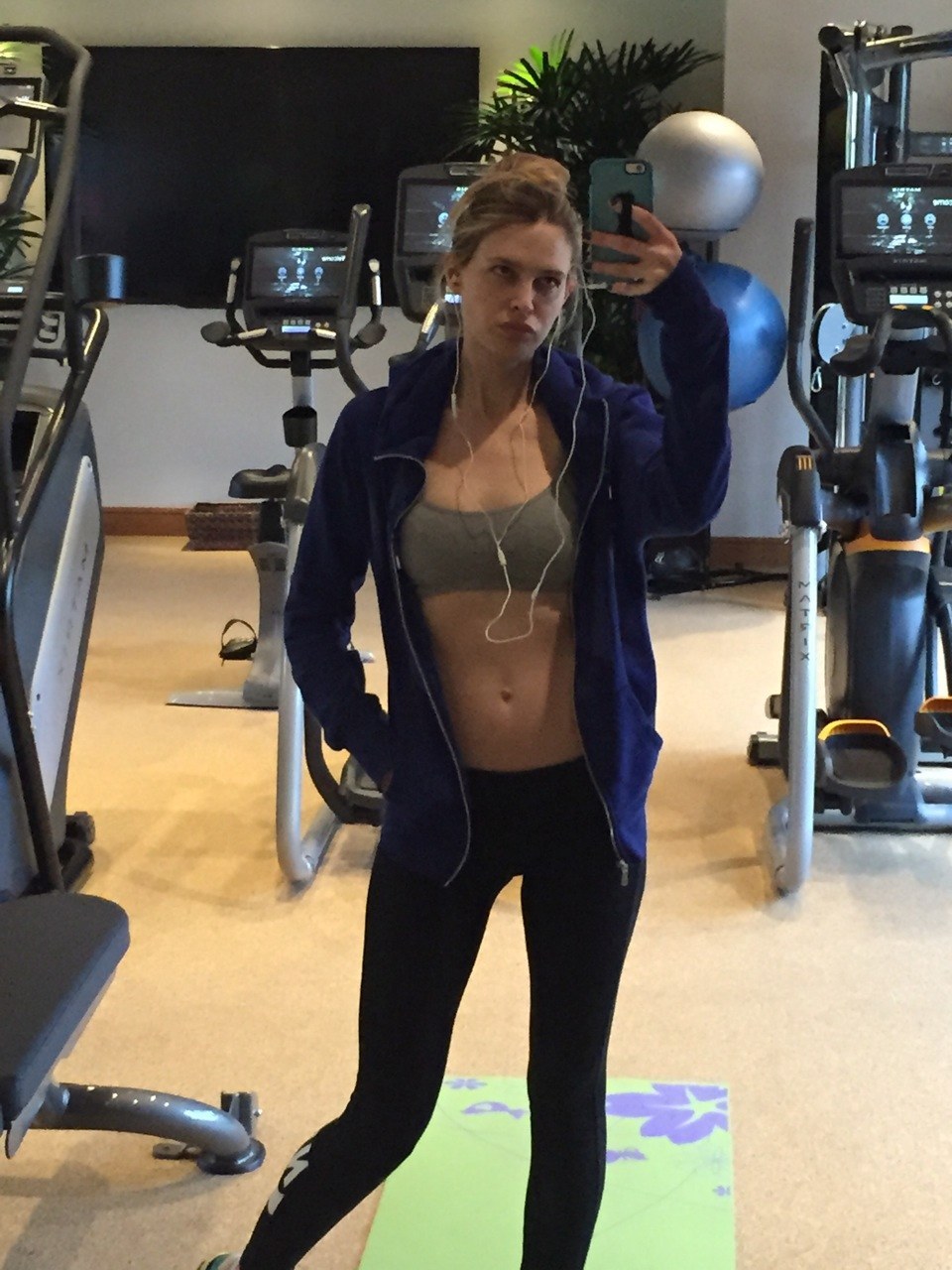 Oh, and it "never gets old" driving by your OWN DAMN BILLBOARD, according to Sara.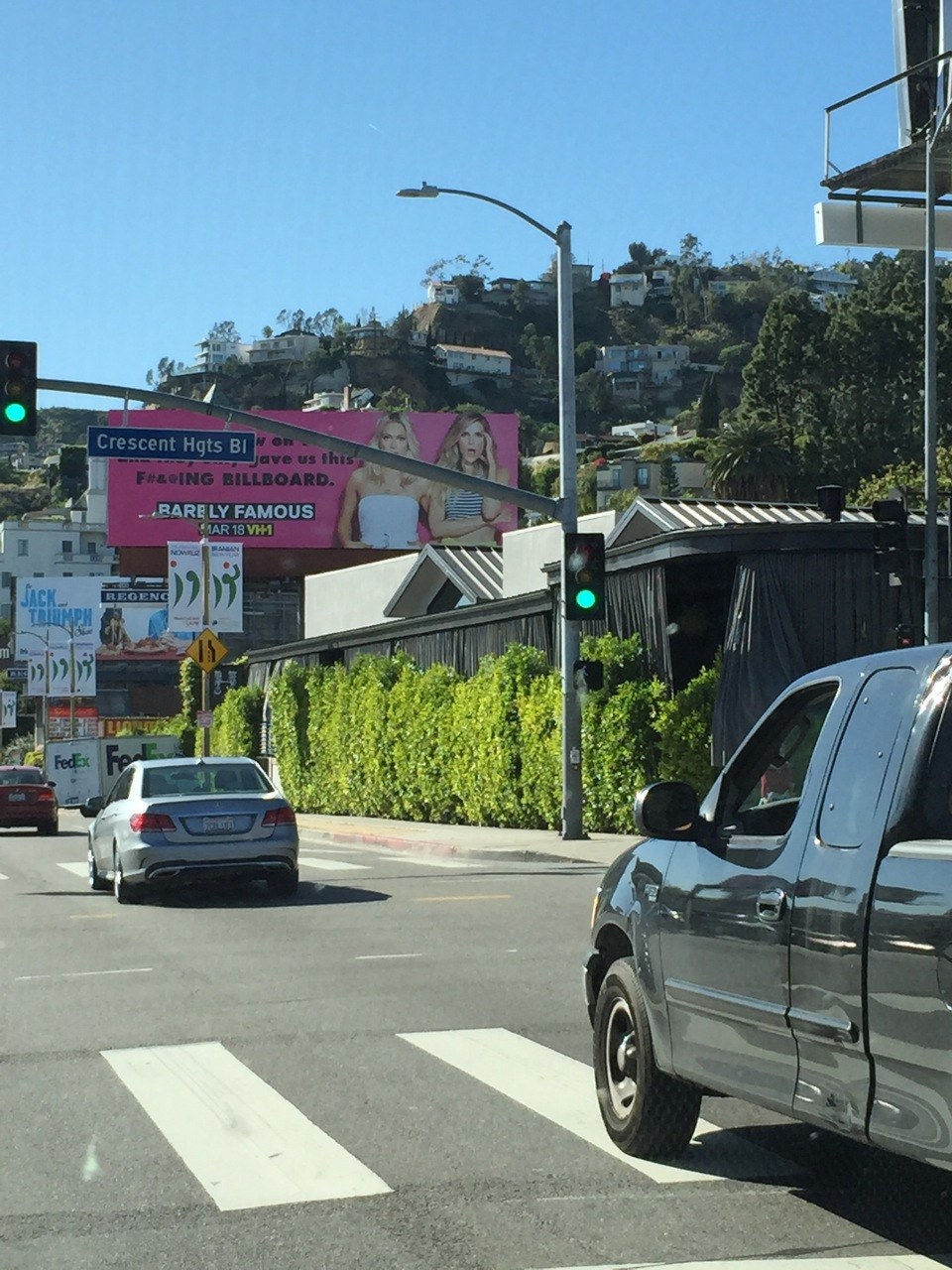 But the day wasn't over! Erin and Sara had a Vogue dinner at A.O.C. at night.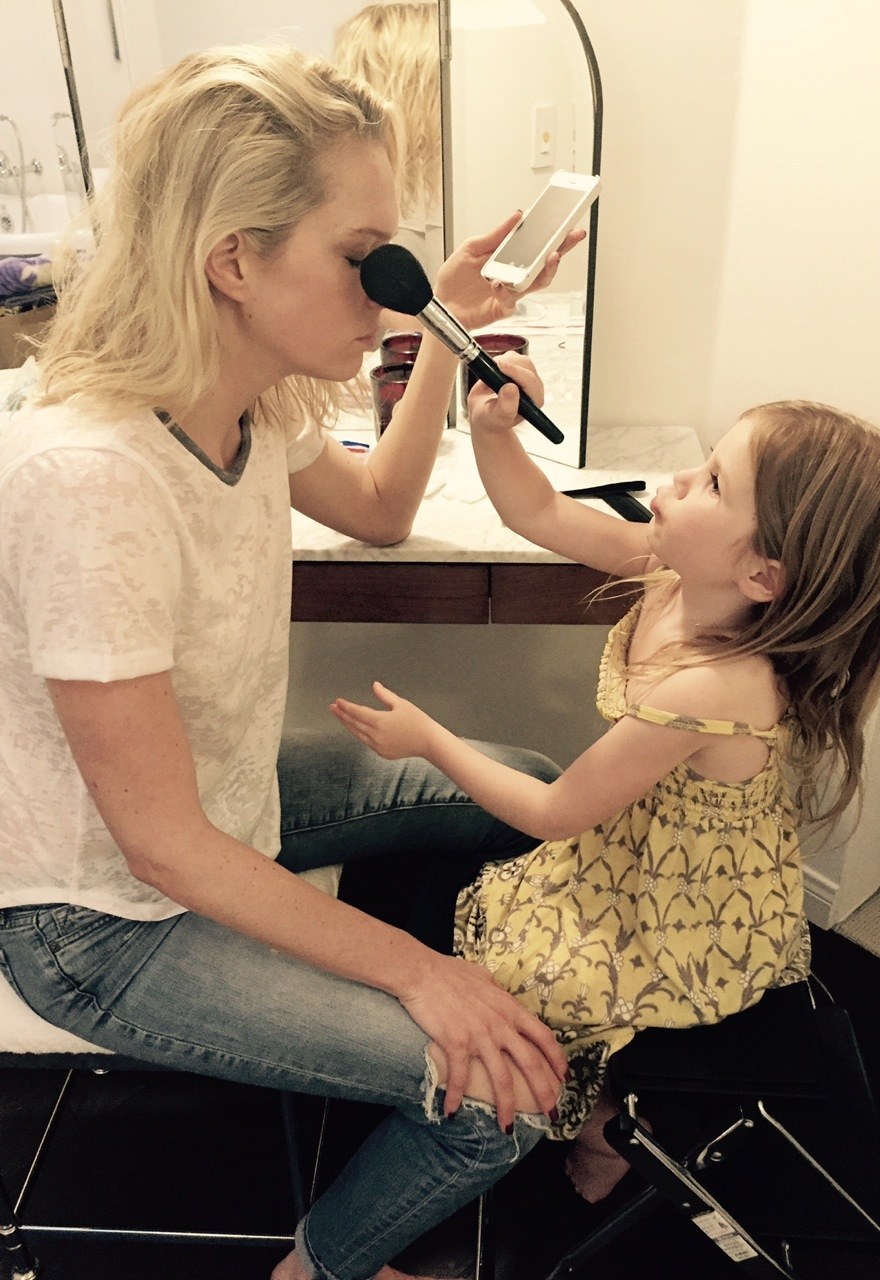 Of course, this wasn't just ANY old dinner — after all, it's hosted by Vogue. Here Erin and Sara pose with their sister Jordan (left) and their pal Jen Meyer — she's has her own jewelry line and is married to Tobey Maguire.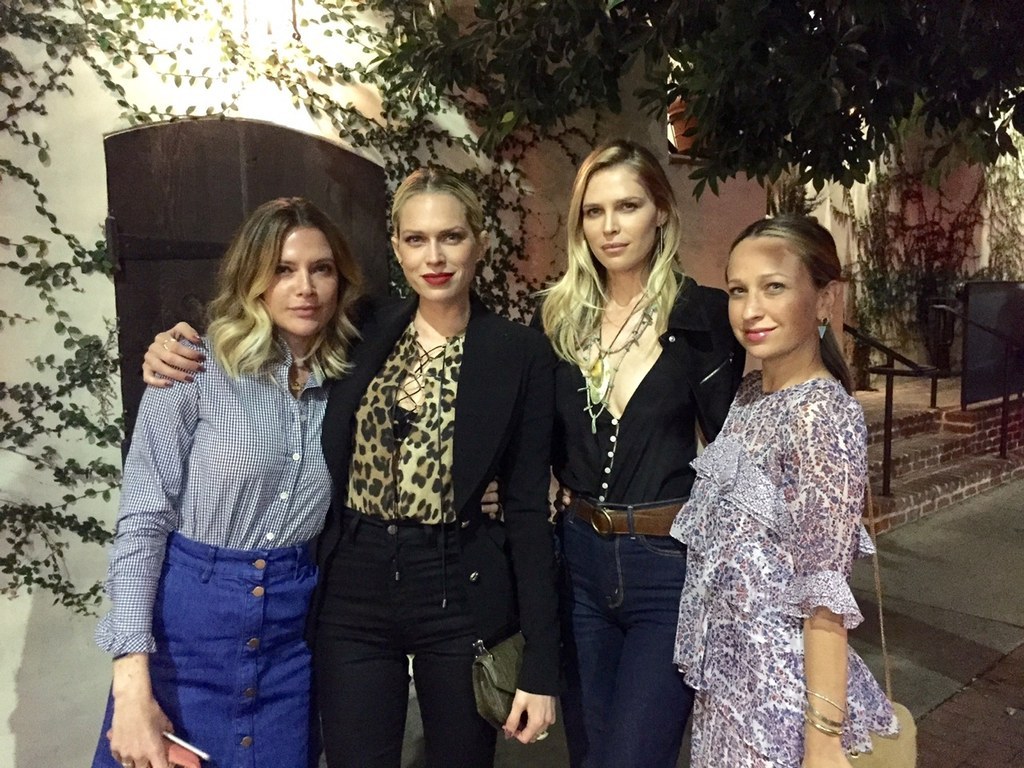 Even though this was a super-classy affair, Erin and Sara had some time to snap some ~candid~ pics.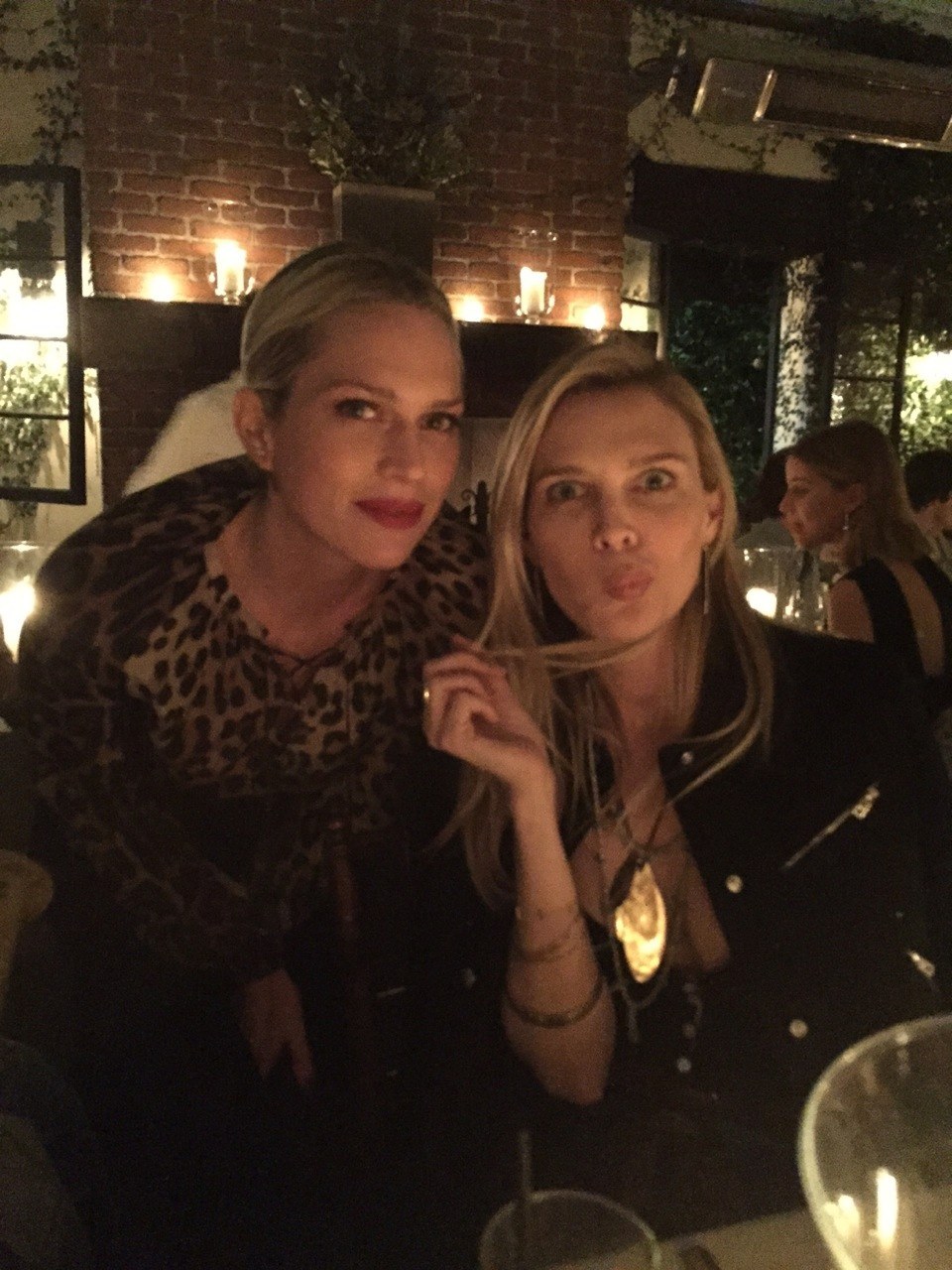 Would Anna Wintour approve?!?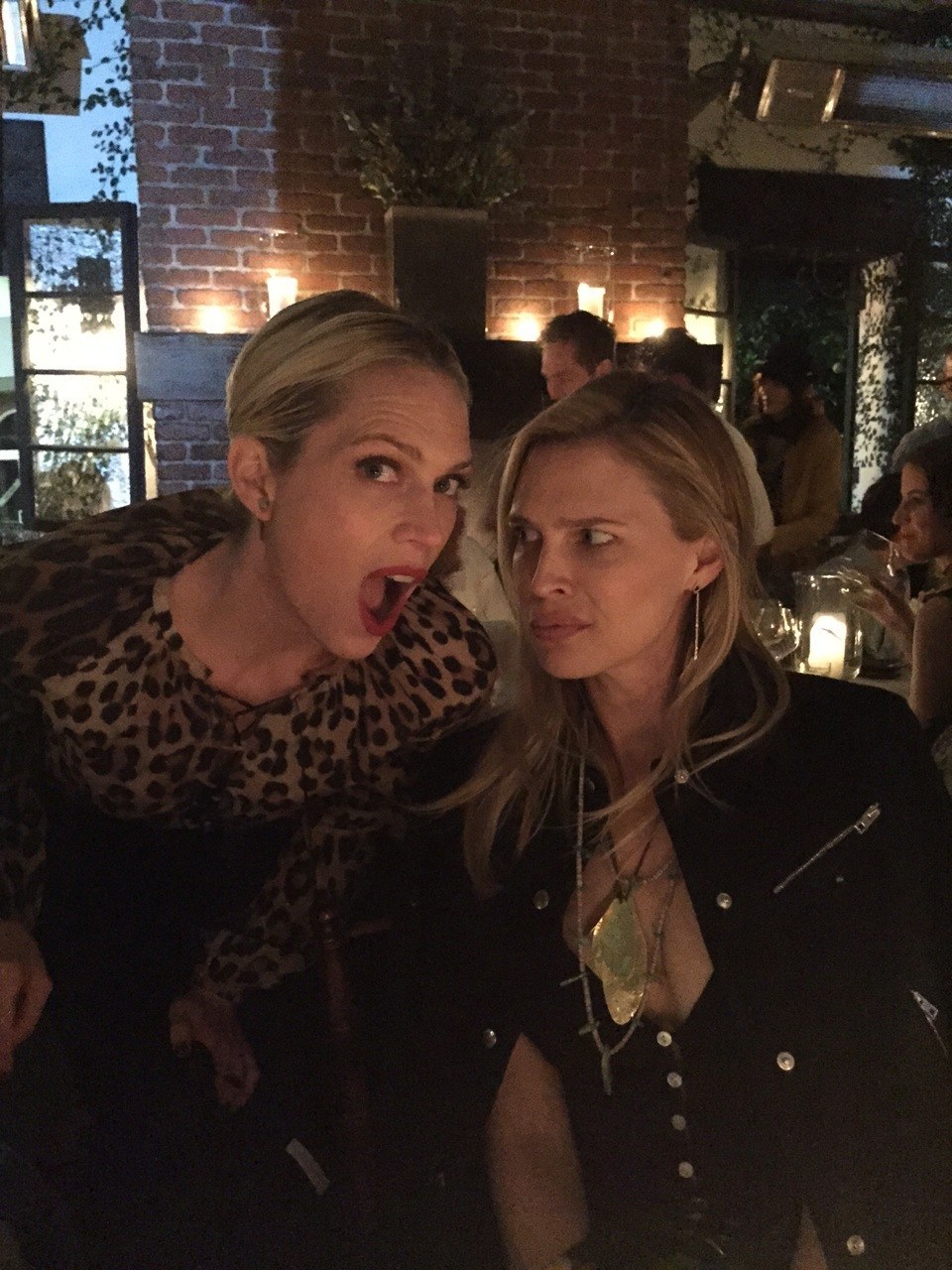 More selfies...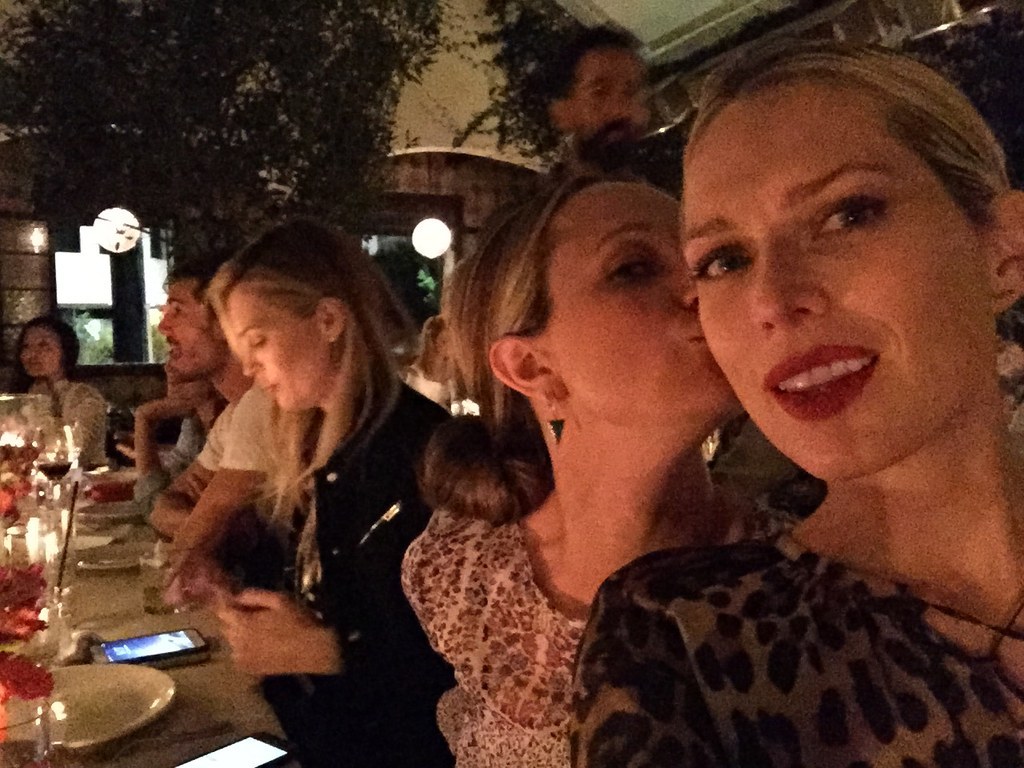 And finally, one last snap with Vogue West Coast Editor Lisa Love.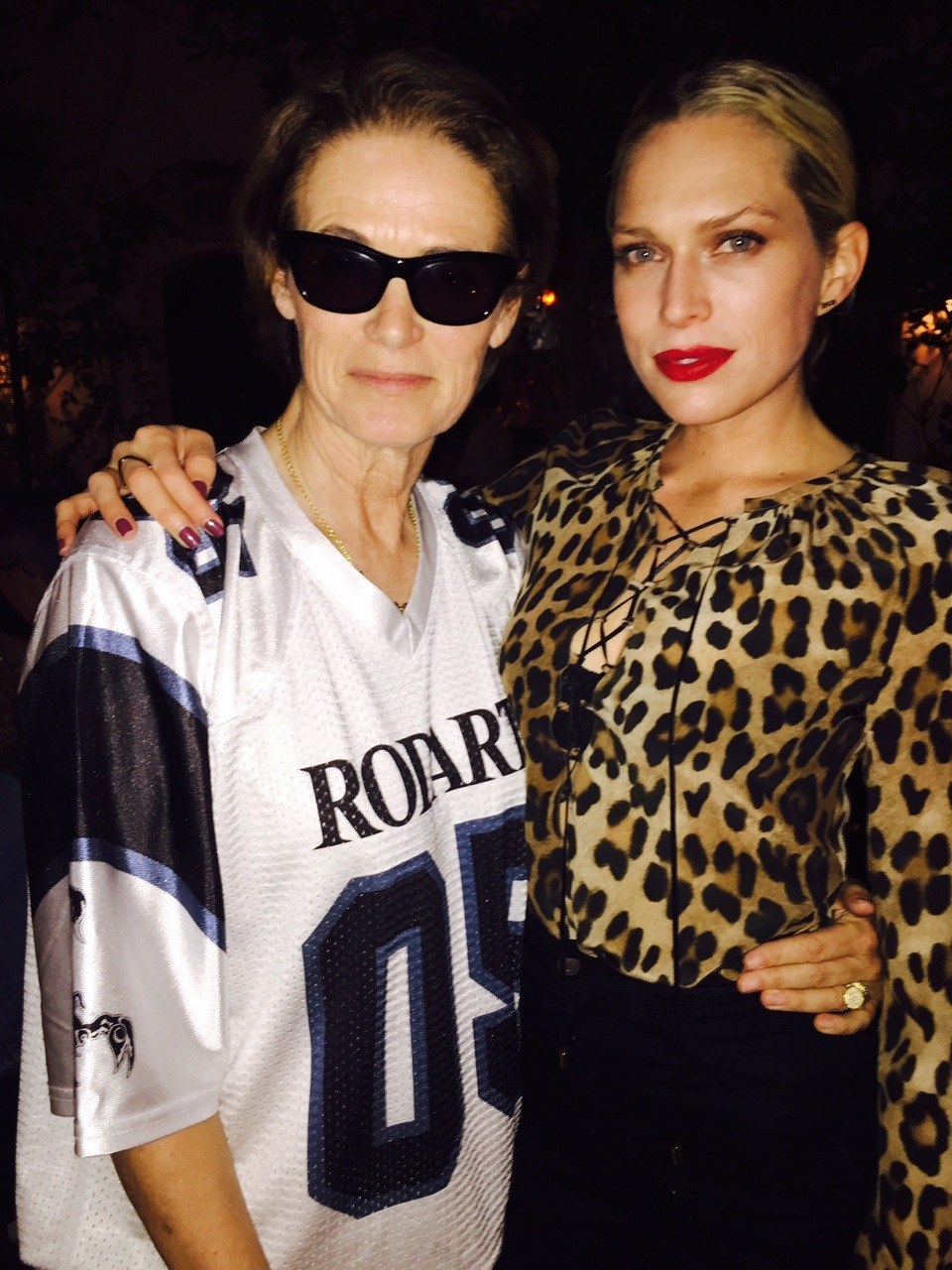 All in a hard day's work, right ladies?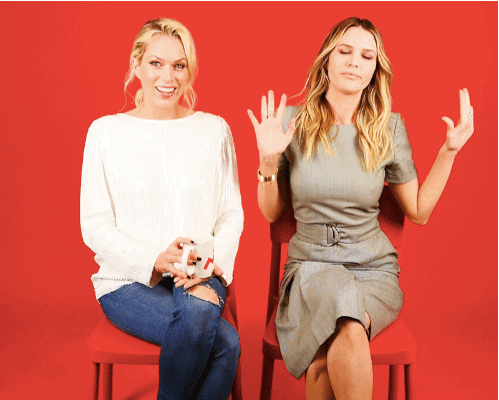 You can check out Sara and Erin on Barely Famous Wednesday nights at 9:30 on VH1!