"I don't really want to do it," I said to a friend the Friday before. "I'm just a bit apprehensive of, you know, being Maced in the mouth."
I was talking about the Red Dog Saloon's Naga Viper Chili Challenge, six chicken wings liberally smothered in naga viper pepper sauce. The sauce weighs in at a whopping 1.4 million Scoville Units, the measure used to rank the spiciness of chillies.
United States law enforcement grade pepper spray comes in at two million Scoville Units, so you actually have to have something wrong deep down inside of you to even think of attempting the Red Dog Saloon's challenge.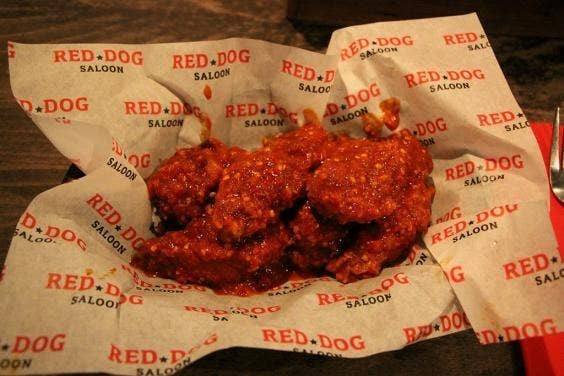 You have to sign a waiver before you begin the challenge, and wear surgical gloves throughout the hideous ordeal.
The night after I put myself in training. I bought a American Hot pizza from the reduced section, lathered it in Piri Piri oil, jalapeño peppers and a dash of chilli powder, and let that fearsome beast cook for 10-12 minutes.
It felt good. Better than good, this was actually tasty. Elation grew within me with every bite; this pizza was self described as hot. I had made it hotter and I was eating it. I was eating an American Hotter and was having no problems at all, maybe tomorrow actually is possible?
I went to bed drafting sentences. Words like "toxicity" and "napalm" bounced around, my insides would be eating themselves, I'd be wondering why I was doing this but I'd fight on. "Triumph".
Sunday. Game day. There was a knot in my stomach, a vague tension in my chest. Could I do this? And more importantly, why am I doing this?
I messaged a friend. A short message, that ended simply, "I'm scared." A response came back and it wasn't helpful. "The day is too beautiful for a chili challenge."
A wave of doubt flooded over me. Could I really be doing this to myself?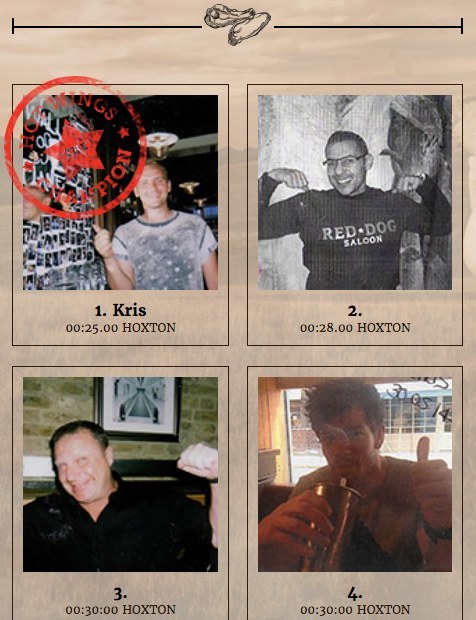 I rang the Red Dog Saloon. Maybe you had to book or maybe they were full? Maybe they were closed on Sundays and maybe I didn't have to do it.
The phone rang. And it rang. And it rang.
Maybe they closed down. People realised it was a fully insane and evil thing to make another human being do and it got shutdo-
"Hello, Red Dog Saloon!"
Oh.
You didn't have to book, and they weren't full. They're open until 10.30pm on Sundays and I was all out of excuses.
I had to prepare. I began Googling hot wing challenges and how to plan for them. Stories of vomiting and stomach cramps filled the results, stories of sleepless nights sweating and clutching aching bellies, stories of shakes and hallucinations and random snippets of witchdoctor wisdom.
Line your stomach with bananas, drink a mouthful of vegetable oil, numb your mouth with alcoholic mouthwash. The list went on. Dire warnings of death and diarrhea swam before me.
A jalapeño pepper is, at most, 8,000 Scoville Units. What's the difference between 8,000 and 1.4 million, I thought to myself. I couldn't even answer. I was sweating, adrenaline coursed through my body, my heart rattled against my ribs, punctuating every sentence with terror. I didn't have the will for this.
I knew it was a lot.
"I don't want to do it!" I shouted at my bewildered housemate.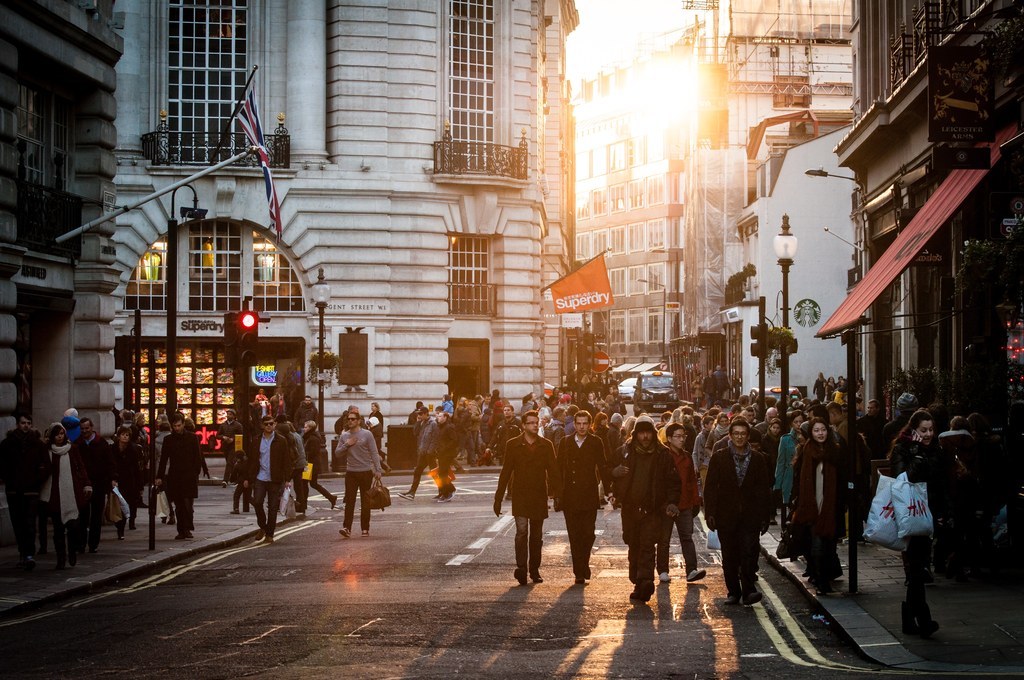 It was some hours later. I walked down the street to my house, eating raspberry ice cream with a long plastic spoon. The sun cast long shadows across the street and the breeze tugged at the bobble on my hat. The day was too beautiful for a chili challenge.
You can actually try the Naga Viper Chili Challenge at Red Dog Saloon, 37 Hoxton Square London N1 6NN.
They will take £12.50 of your cash and, most likely, all of your dignity. Before beginning you must sign a waiver, stating that you are a fool and that all the terrible side effects of what you about to do to yourself are your own fault.
This post was created by a member of BuzzFeed Community, where anyone can post awesome lists and creations.
Learn more
or
post your buzz!