Here it is from another angle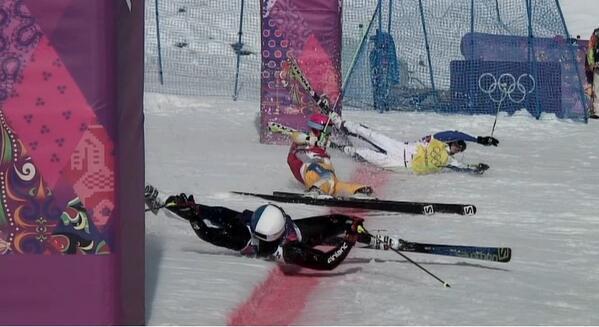 According to the BBC, Switzerland's Armin Niederer won the race while still on his feet, followed by Russia's Egor Korotkov in the yellow bib on his back. Jouni Pellinen of Finland and Victor Norberg of Sweden were the other two wipeouts.
CORRECTION: The race in question was held on Thursday, February 20. An earlier version of this post got the day wrong.