V. Stiviano, Donald Sterling's former mistress, continues to show up in public dressed like a member of Daft Punk.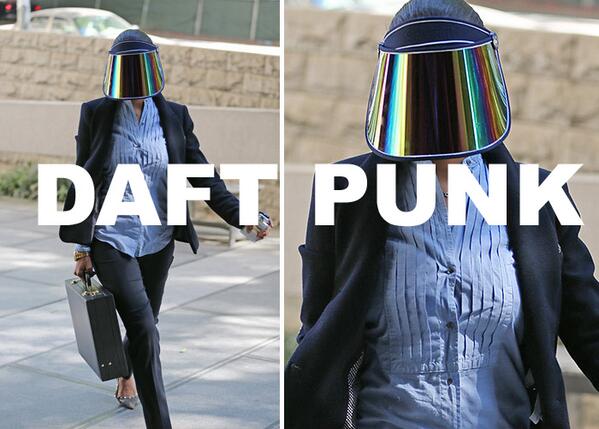 What is she hiding?! She literally wears it everywhere. Is it to reflect the paparazzi? Maybe it's the new Oculus Rift? How do you convince your friend to wear a hat with your name on it?! She wouldn't have to look down so much if she wasn't wearing it. Unless there is a puppy down there — then it's perfectly OK to look down. Ugh.