There has been a huge demand for these so it makes sense that this has happened: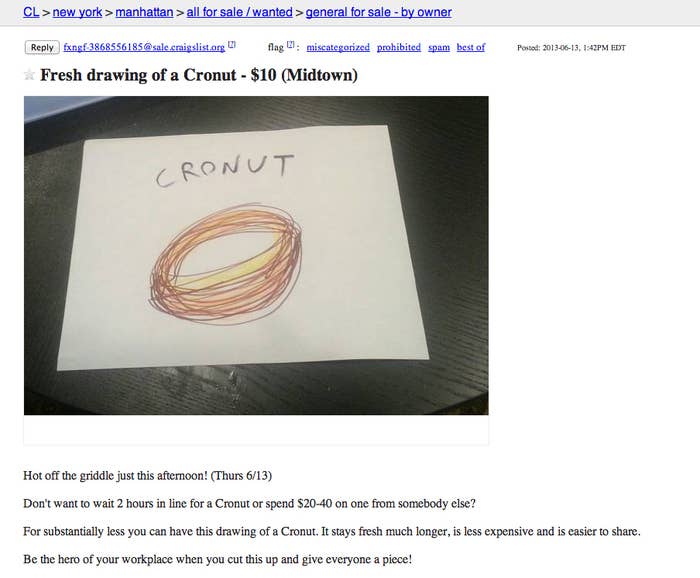 Their reasons to buy this drawing instead of a real cronut are actually quite compelling. Congrats to the person who actually picks this up and adds it to their art collection.
Here is a side-by-side comparison of a real cronut (left) vs. the drawing of a cronut (right).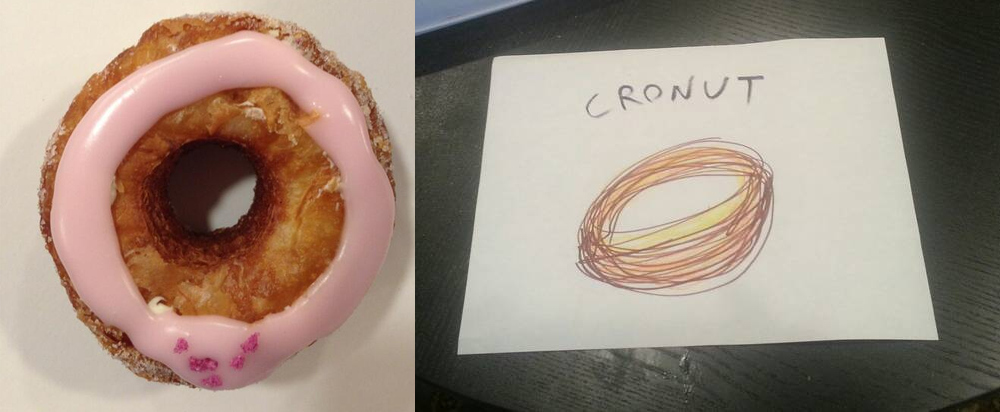 As you can see by the uncanny similarities, this artist has a future in food art.