Disney

Miley Stewart by day and Hannah Montana by night.

Via fanpop.com / youtube.com

Disney

Disney

The "Bone Dance" was a song created by Miley, Lilly, and Oliver to the tune of "Nobody's Perfect," to help them remember the bones in the human body for a school test.

Via Disney

Hollywood Records

A classic Hannah Montana moment was when Miley Stewart got so nervous around her crush, Johnny, that she got ketchup all over her hands, and not her lunch.

Via Disney

Disney

Since Miley kept her ego as Hannah Montana a secret, her friends and family had to create alternate personalities to ensure no one would find out who Hannah really was.

Via Disney

Disney

During the "I Am Hannah, Hear Me Croak" episode, Miley had to undergo throat surgery and ended up having a dream that her voice would never recover. During the dream, her late mother, played by Brooke Shields, appeared to reassure her that everything will be ok.

Via Disney

Disney

In the show, "I Miss You" is a song that Miley Stewart / Hannah Montana wrote for her late mother, however; Miley Cyrus wrote the song in memory of her grandfather.

Via Disney

Disney

During the first episode of the show's last season, the Stewart family moves into a brand new home.

Via Disney

Disney

Dolly Parton is Miley Cyrus's real-life godmother as well as her godmother on the show who she refers to as "Aunt Dolly."

Via Disney

Hollywood Records

Jesse McCartney was a special guest on the show, but never had a collaboration with Hannah. Although, we wish they did!

Via Disney

Disney

This was truly a classic Hannah Montana moment.

Via Disney

Disney

Selena Gomez played Mikayla, a high-strung popstar who was Hannah Montana's enemy.

Via Disney

Disney

Yup, Miley Stewart's evil cousin, Luann, was played by none other than Miley herself.

Via Disney

Hollywood Records

Lola was known for her various colored wigs — pink, blue, white, red, orange. She had a nice assortment, but yellow was never part of the lineup.

Via Disney

Disney

"The Best of Both Worlds" is an important piece of the Hannah Montana brand, but the song was recreated for the 2009 release of Hannah Montana: The Movie and was released on the film's soundtrack. It soon took the place of the original version in the show's new opening video during season 3.

Via Disney
Only A True "Hannah Montana" Fan Can Get 12/15 On This Quiz
Nobody's perfect, you've gotta work it — with your Hannah Montana knowledge that is. You've got your work cut out for you. Treat yourself to a Hannah Montana marathon this weekend.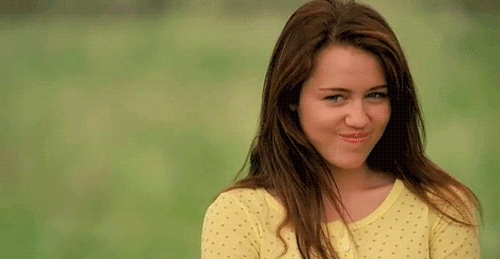 Sweet niblets. You may be a big Hannah Montana fan, but you didn't pay close attention to the nitty gritty details of the show. You were probably too busy paying attention to Wizards Of Waverly Place or The Suite Life or something.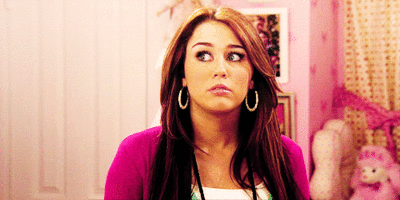 HELLO, you are an actual rockstar when it comes to knowing your facts about the best show ever created. Clearly, you had good taste as a teenager. Miley and Hannah would be proud.