We hope you love the products we recommend! All of them were independently selected by our editors. Some may have been sent as samples, but all opinions and reviews are our own. Just so you know, BuzzFeed may collect a share of sales or other compensation from the links on this page if you decide to shop from them. Oh, and FYI — prices are accurate and items in stock as of time of publication.
So by now I'm sure you know about (or maybe even own) adult coloring books! They're usually filled with exquisite, beautiful prints and they're aimed at helping people de-stress from the pressures of adulting and the real world in general. Coloring is no longer just for the kiddos.
If you're someone who loves coloring — and also loves COLORFUL LANGUAGE — then let me introduce you to this spectacular, never the same, totally unique, completely not ever been done before coloring book: Go F*ck Yourself, I'm Coloring: Swear Word Coloring Book.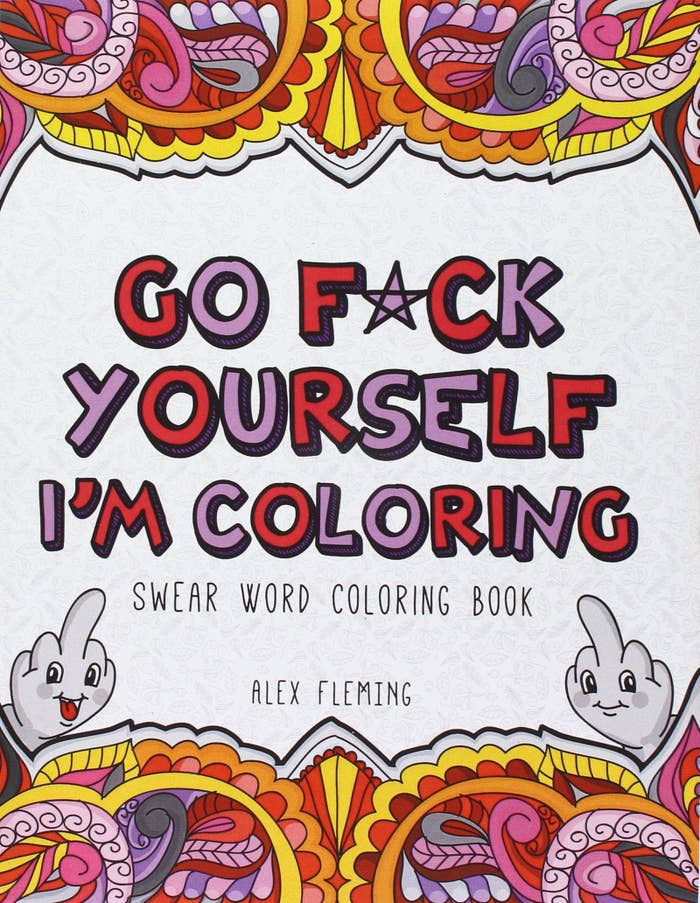 I mean, think about it: The time when you're most likely to reach for a coloring book is when you're stressed out or frustrated, and just wanna give a big-fuck you to the universe. Imagine how amazing it would be to pick up a coloring book that says "Eat a god damn bag of dicks" when you're feeling hella mad at someone.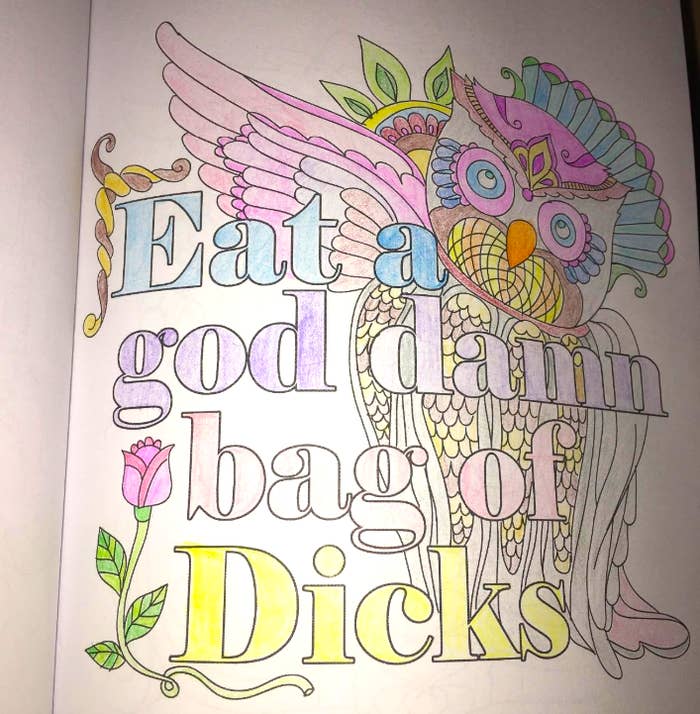 Maybe you're just having one of those days when your roommate or a family member won't leave you alone...this "Get the hell out" page shares your anger.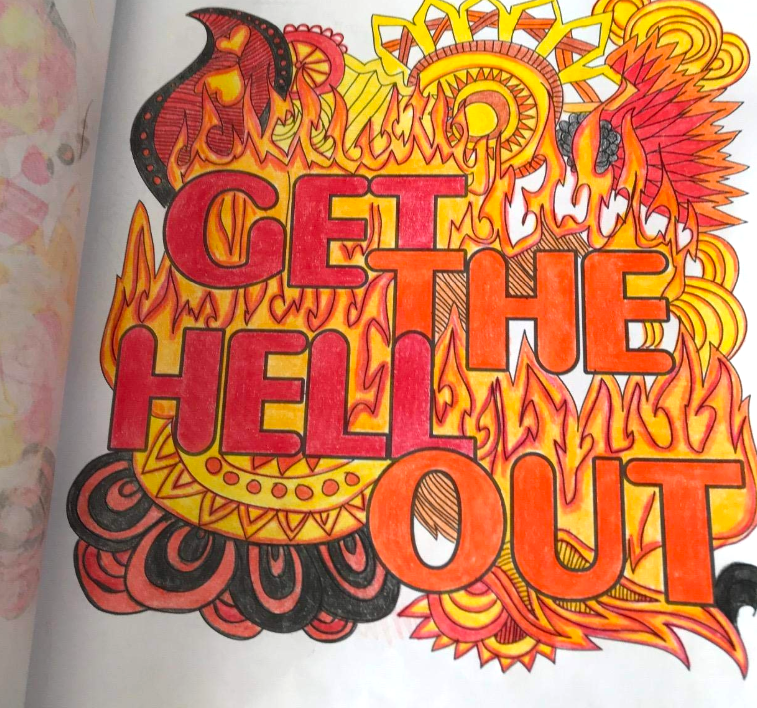 Or maybe everyone around you is being, like, extra clueless about everything today, and you have zero patience to deal with the human species as a whole. This "Seriously, bitch?" page can relate.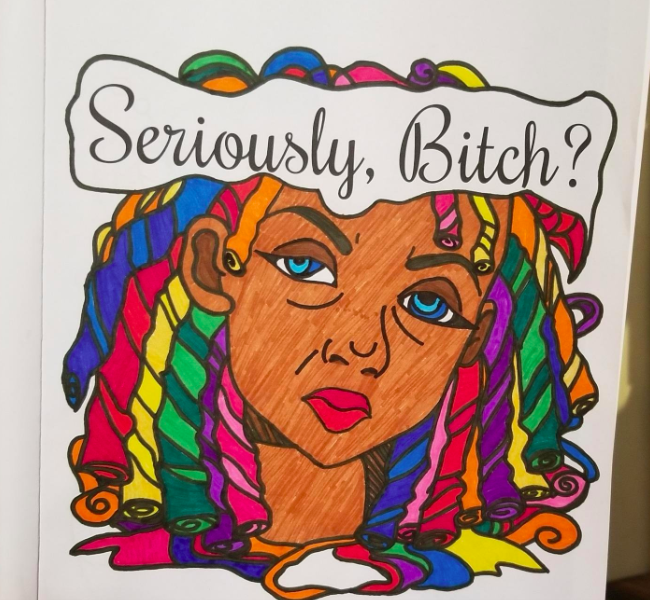 And I'm not being dramatic about how great this coloring book is. Over 1,300 people on Amazon agree with me! Look at that shiny 4.5-star rating and that gorgeous A it gets on Fakespot (a site that tells you whether reviews are legit or not).
But don't just take it from me. Take it from this reviewer who was having a really awful day and needed some much needed color therapy.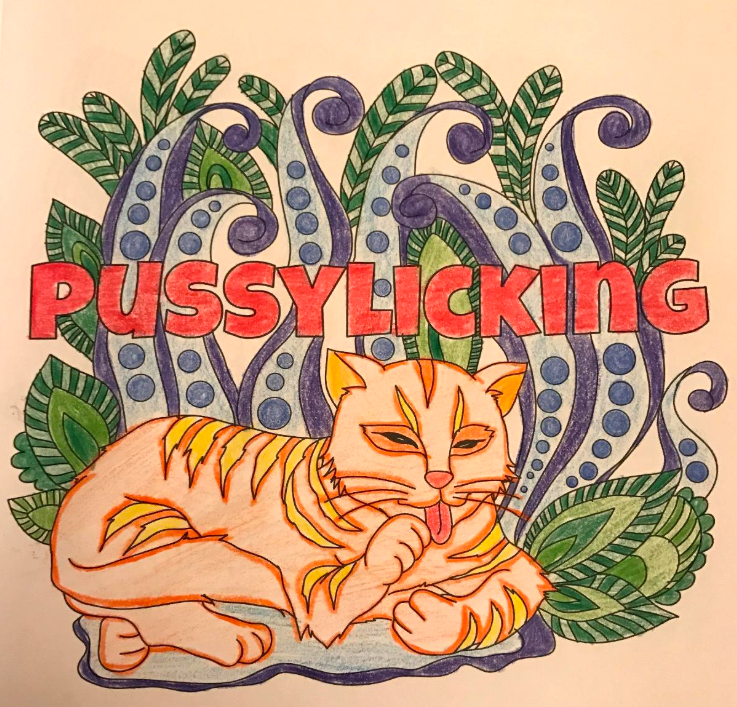 And for reference...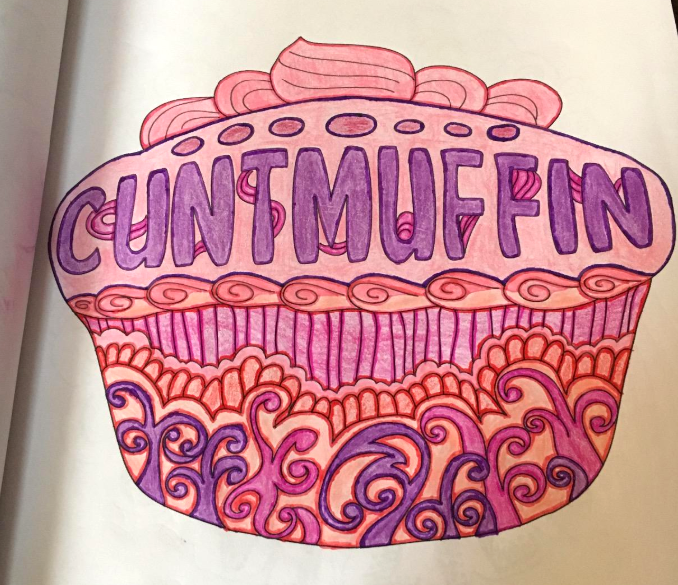 Meanwhile, this parent loves de-stressing from the daunting task of, well, parenting, with these amazing pages.
And this person has one simple sentiment about this book. Sometimes it's hard to find words when the thing you love so much leaves you speechless.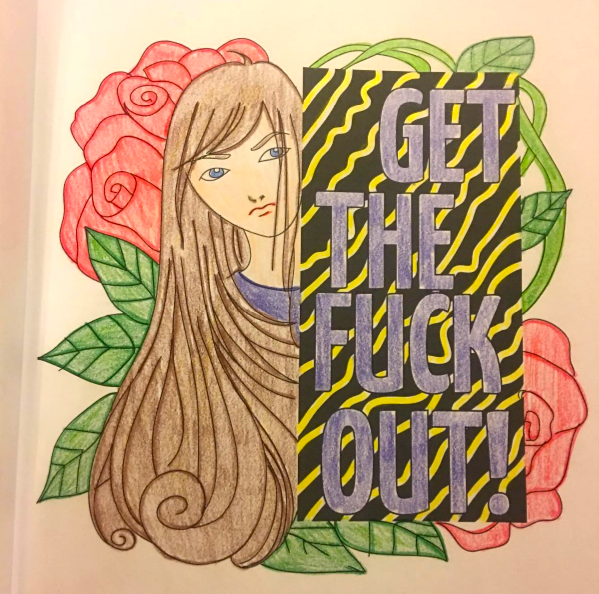 So if you're ready to forget all of the fucked-up shit in the world for just a bit and clear your head for a little, you can get this coloring book from Amazon for $5.99. Trust me, the laughs you'll get out of this will be priceless.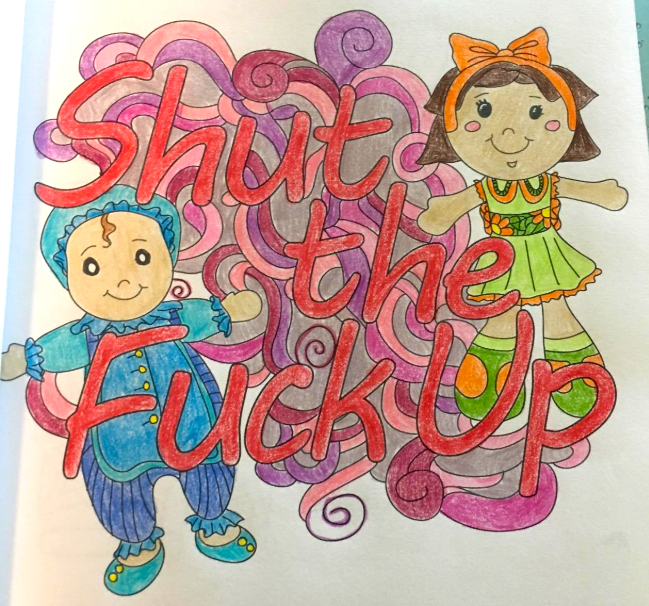 Wanna add to your cursing product collection? Check out these links!