We hope you love the products we recommend! All of them were independently selected by our editors. Some may have been sent as samples, but all opinions and reviews are our own. Just so you know, BuzzFeed may collect a share of sales or other compensation from the links on this page if you decide to shop from them. Oh, and FYI — prices are accurate and items in stock as of time of publication.
Happy Cyber Week, friends! It's that time of the year when Amazon has some seriously good deals on thousands of their best selling products, like the wildly popular Fire TV Stick 4K!
If you're looking to make your TV a little smarter without actually having to shell out hundreds of bucks on a smart TV, the Fire TV Stick 4K might just be the answer to your prayers — and right now it's 40% off on Amazon!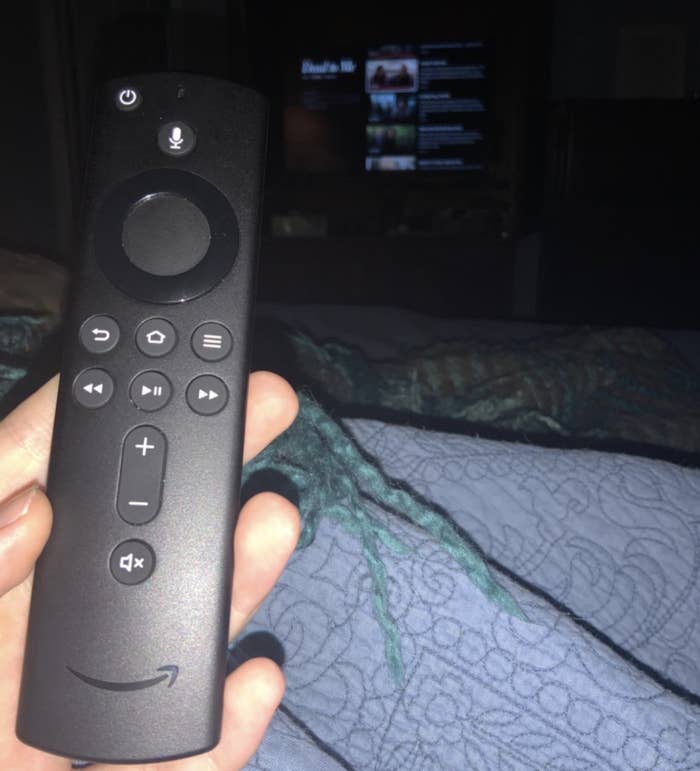 So what exactly is this incredible device? Gather 'round, kids, and let us tell you why you probably need a Fire TV Stick 4K in your life.
This little doodad basically turns any old television into a smart TV. Just plug the stick part into your TV's HDMI port, plug it into the wall, and then connect to your internet. You'll instantly be able to login to your streaming accounts like Netflix, Disney+, Prime Video, YouTube, and dozens of other apps, like Spotify. Why watch everything on your laptop when you can get snuggly on the couch and watch it on your TV?!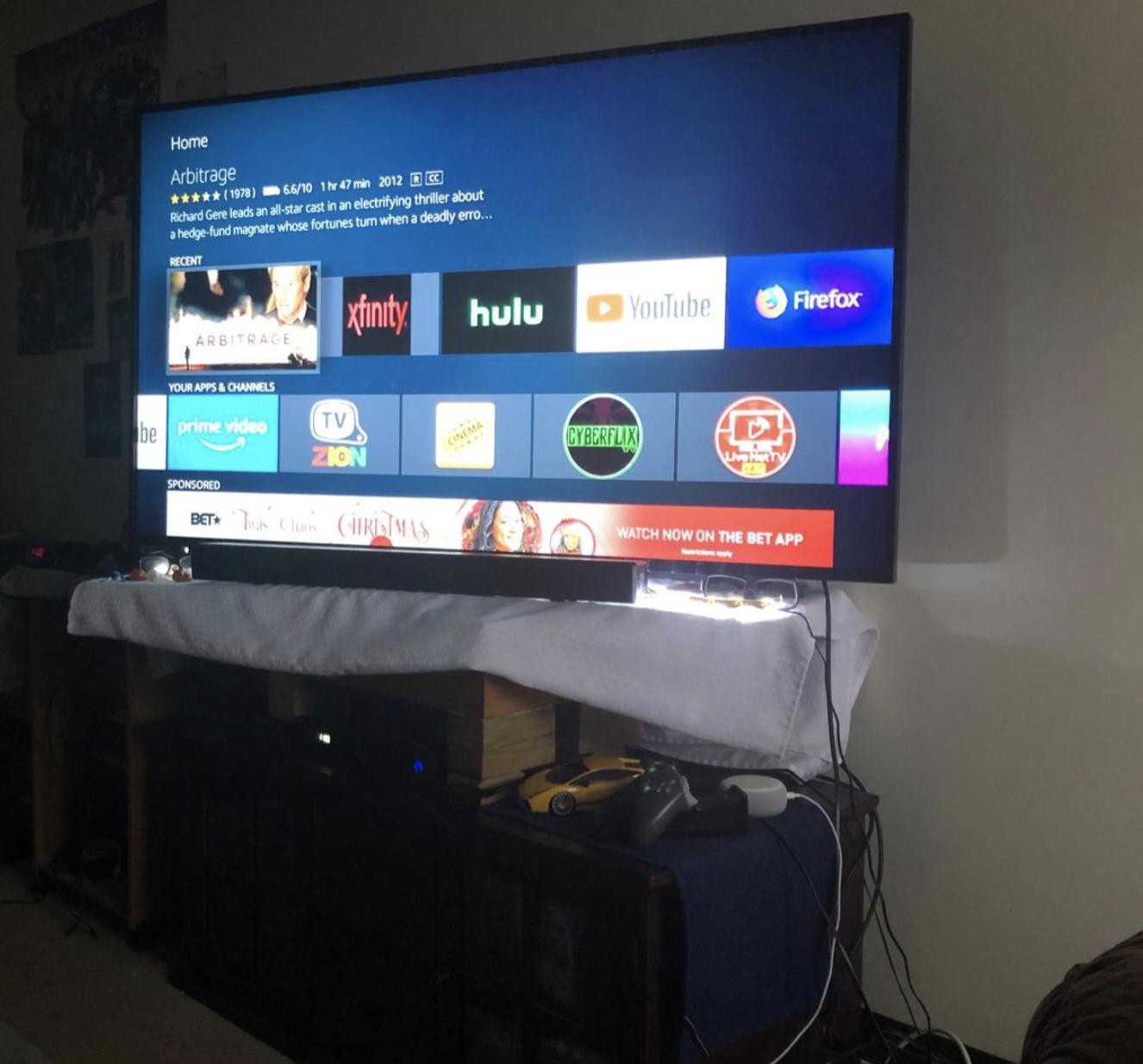 The Fire TV stick streams in 4K Ultra HD, which means your shows and movies will be extra crisp in clarity, and it has Alexa voice control, so the next time you're stumped on what to watch, just say "Alexa, show me comedies." It has over 95,500 five-star reviews and people love how easy it is to install and find it far superior to other streaming boxes.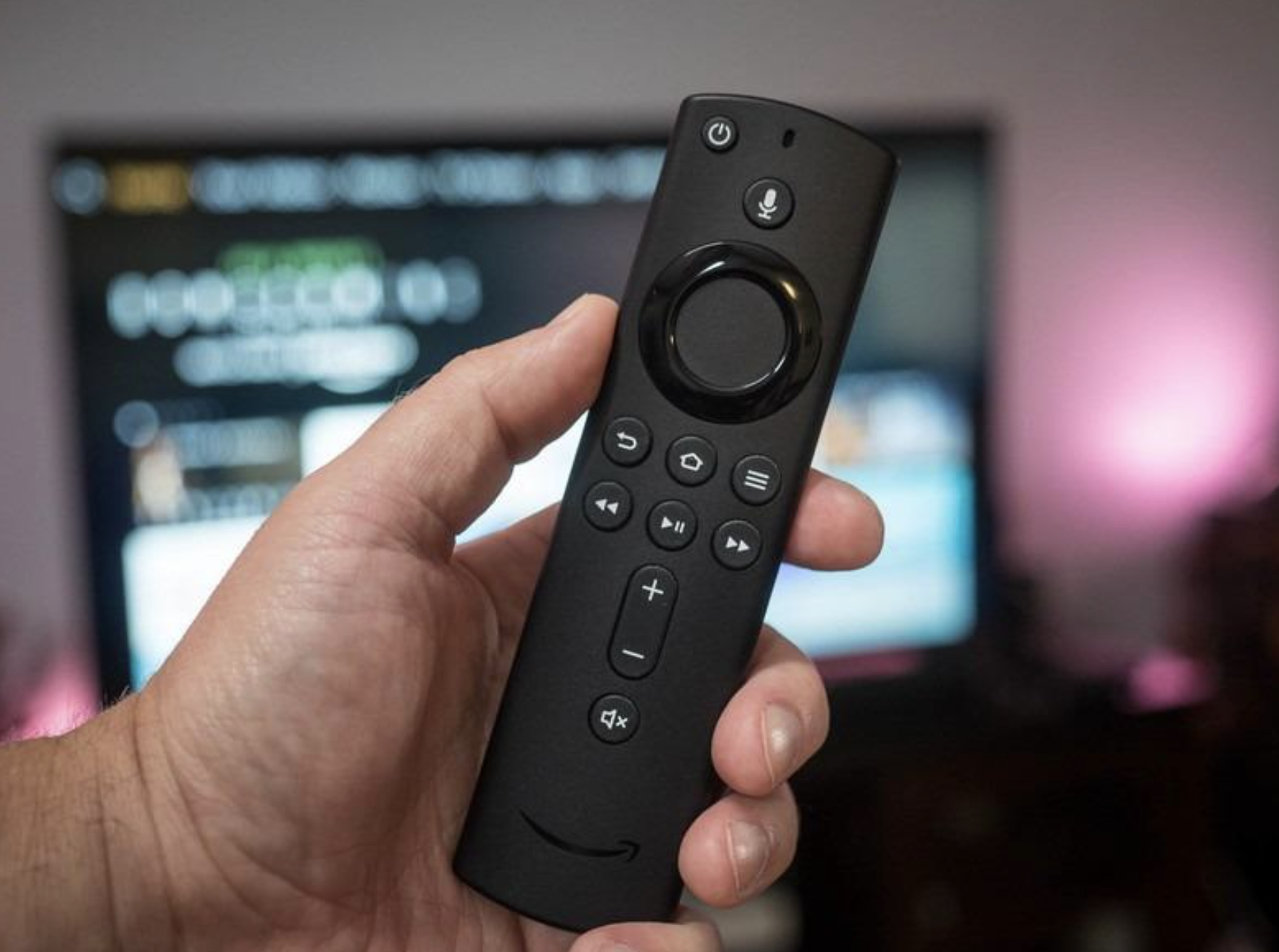 But don't just take our word for it! Hear what some of the many happy customers have to say about this awesome device:
"I have a new top of the line Vizio, but the software interface for using the TV (SmartCast) is atrocious. It would constantly disconnect, not connect, slow down, etc. This Fire Stick solved all of those issues. You only need the one simple Fire Stick remote that it comes with.
My older TV is a 1080P and still a really good picture, but it was nearly impossible to stream or do anything internet related. Without the Fire Stick, you could use it only with a set-top cable box, or DVD player. Now it is as functional as my brand new TV. I primarily watch YouTube TV, Netflix, and Prime, and it works great for all of that." —Arthur Digby Sellers
"I am a very materialistic person, but even I have to admit this is more effective than my smart TVs. I have multiple TVs that cost over $3,000 at the time of purchase. They are all smart TVs, but have sluggish smart features. This little Fire Stick operates lighting fast. I no longer waste money on top of the line smart TVs. Instead, I am more than happy purchasing Fire Sticks for all my smart needs.
Don't let the cheap price mislead you. This thing is AMAZING!" —Matt's Honest Reviews
"I love this Fire Stick and only wish I had purchased it much earlier. It has allowed me to integrate all my services like Hulu, HBO Max, Curiosity Stream, etc. together. I have a Samsung Smart television, but it is now a few years old and Samsung no longer updates, so I was unable to get HBO Max or Curiosity Stream. If I wanted to watch either, I would have had to use my computer. Bummer. This has allowed me to pull them altogether and go between them easily. I also no longer have issues with slow streaming even though I am running 250mbps. I love the Fire Stick 4K!" —Stephen L. Stewart
You, a savvy consumer scooping up a good deal:
Did you know BuzzFeed Shopping can now send you product recommendations RIGHT to your phone?! Learn more here.