Shows like Sex Education and Pose prove that nowadays LGBTQ+ representation on television is THRIVING, but it hasn't always been this way. Here are some examples of times our favourite TV shows failed to accurately represent queer people, and/or chose to belittle the community in the name of "comedy".
1.
That time Kurt politely informed his boyfriend Blaine that *apparently* bisexuality isn't a valid identity in Glee.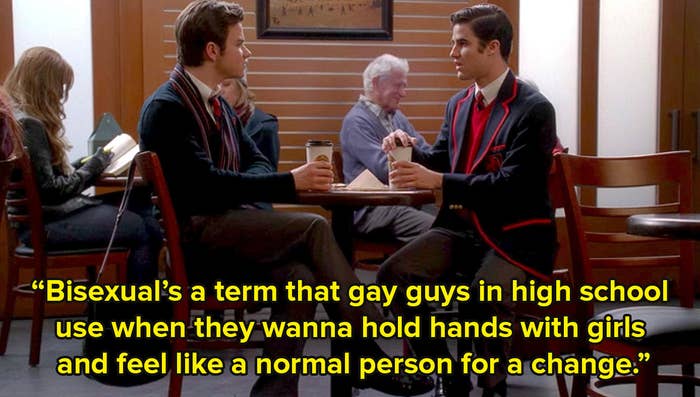 2.
And that moment when the supposedly sex-positive protagonist of Sex and the City, Carrie, unfortunately seemed to hold the same view on bisexuals.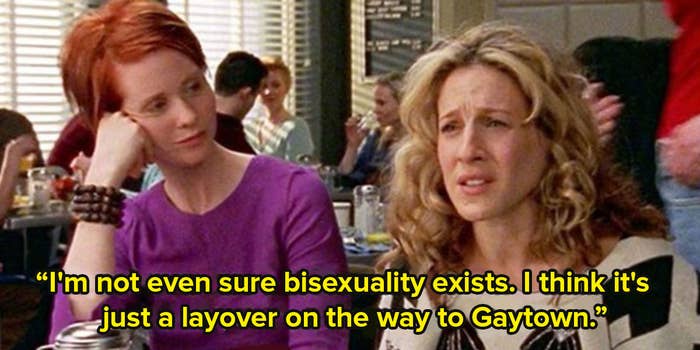 3.
When Max begins transitioning on The L Word, and his hormone therapy turns him into a hyperaggressive, possessive jerk.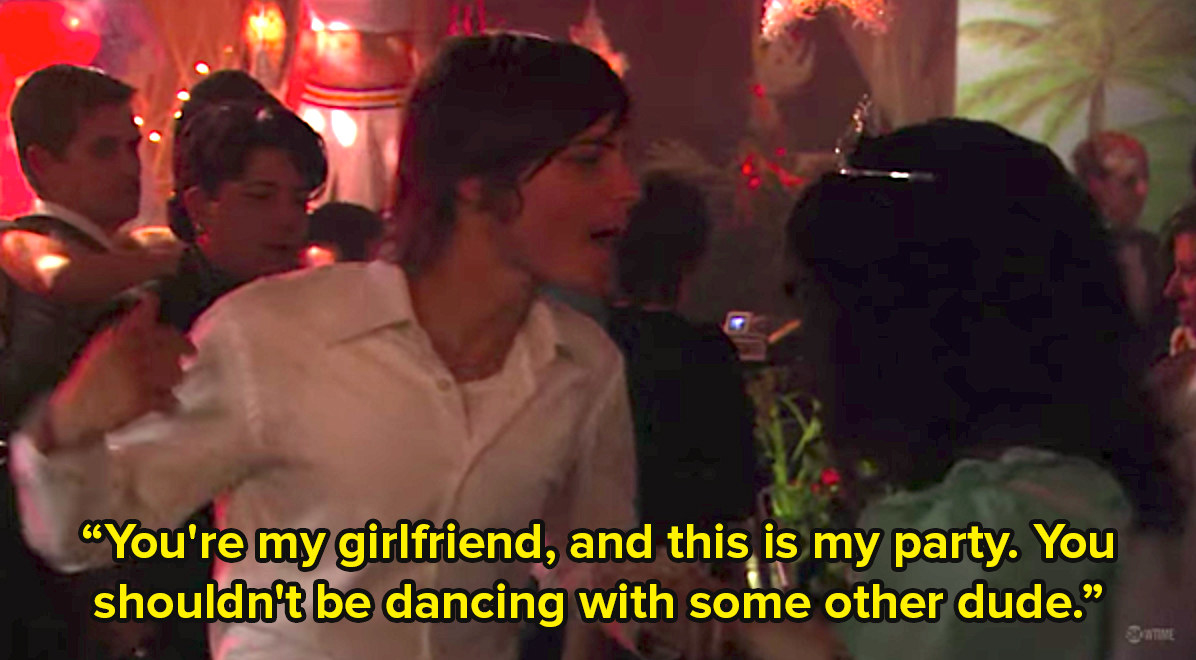 4.
And when Max's lesbian friends – who should've been supporting him – treated his choice to transition as a threat to the butch lesbian identity.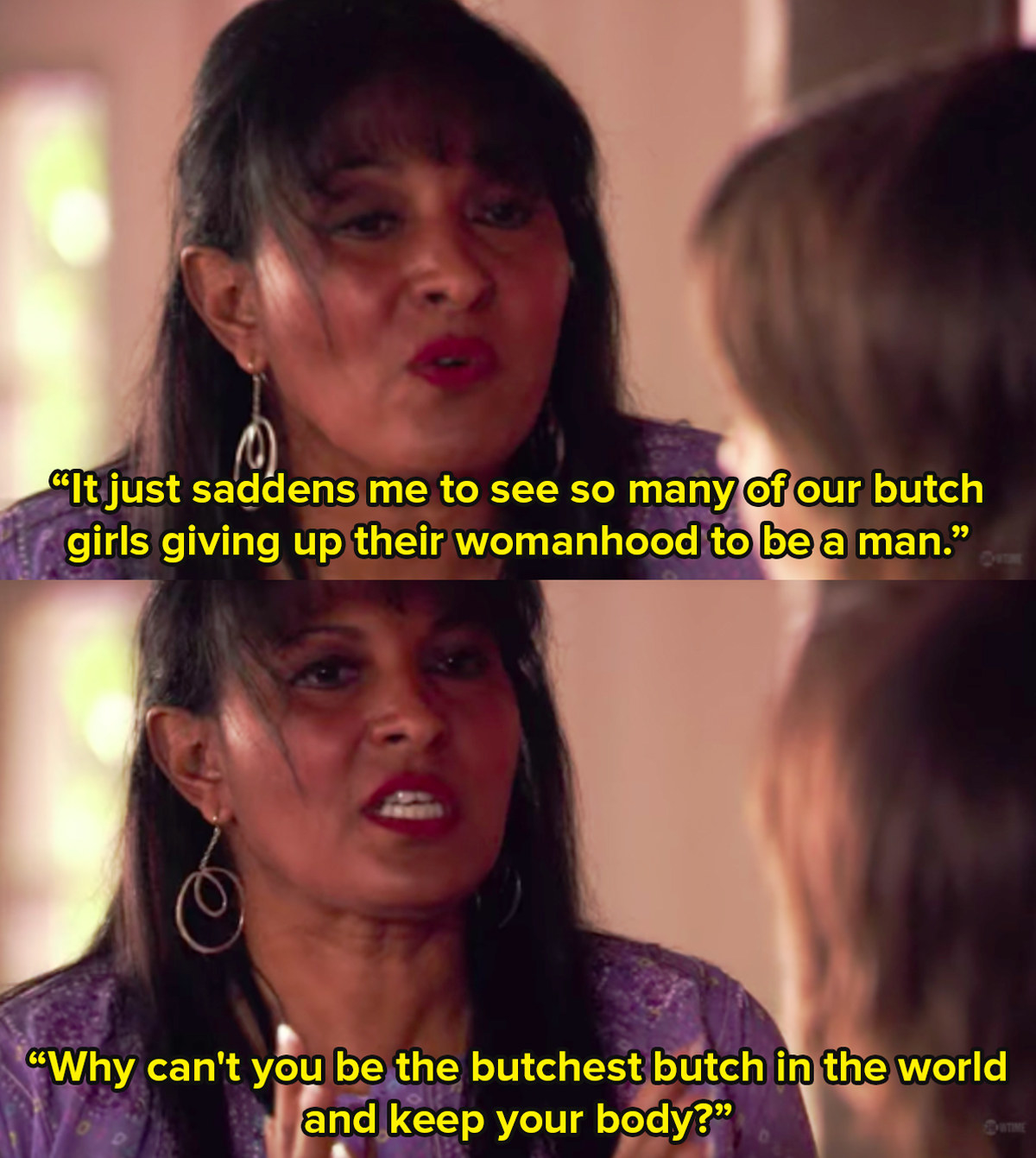 5.
In Friends, when Ross assumed a male nanny had to be gay, simply because he was openly emotional and had a job in a female-dominated industry.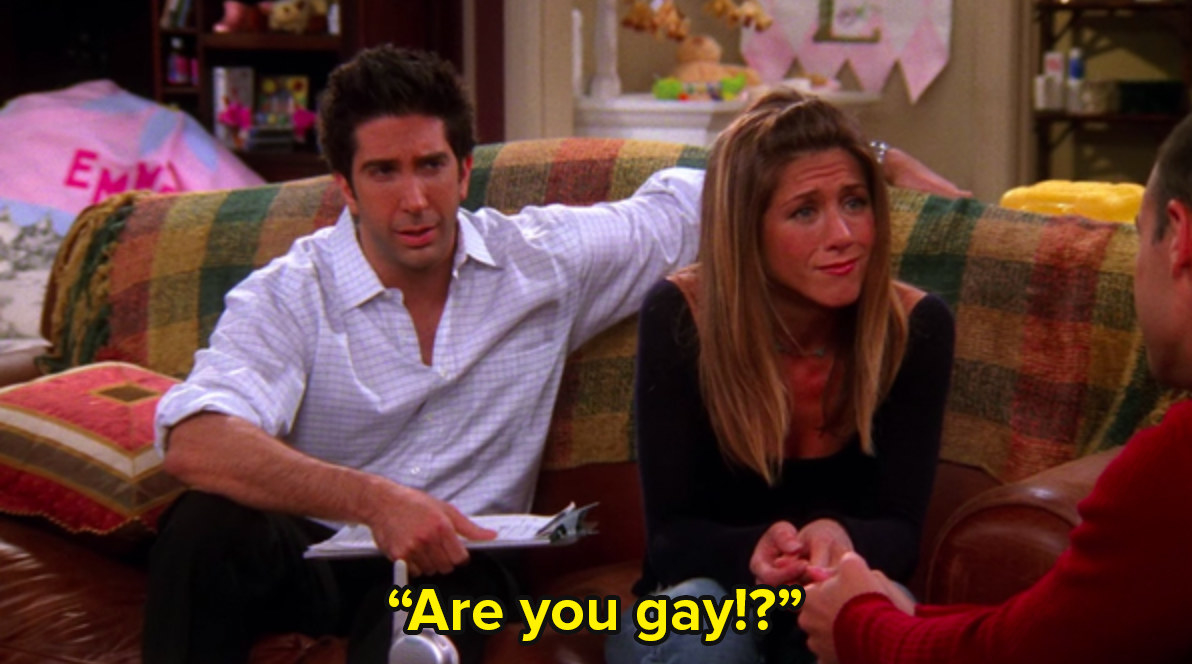 6.
Also in Friends, when Ross and Will admitted to spreading a rumour in high school that Rachel was intersex in an attempt to humiliate her.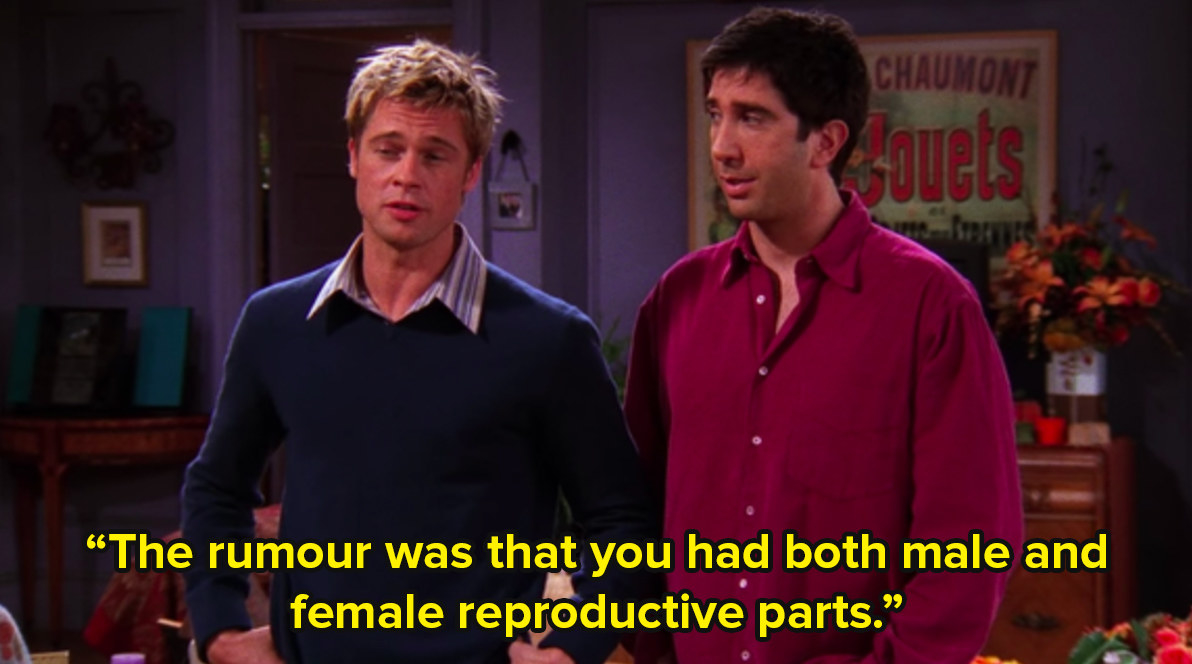 7.
When Chandler's dad was constantly mocked for her gender identity.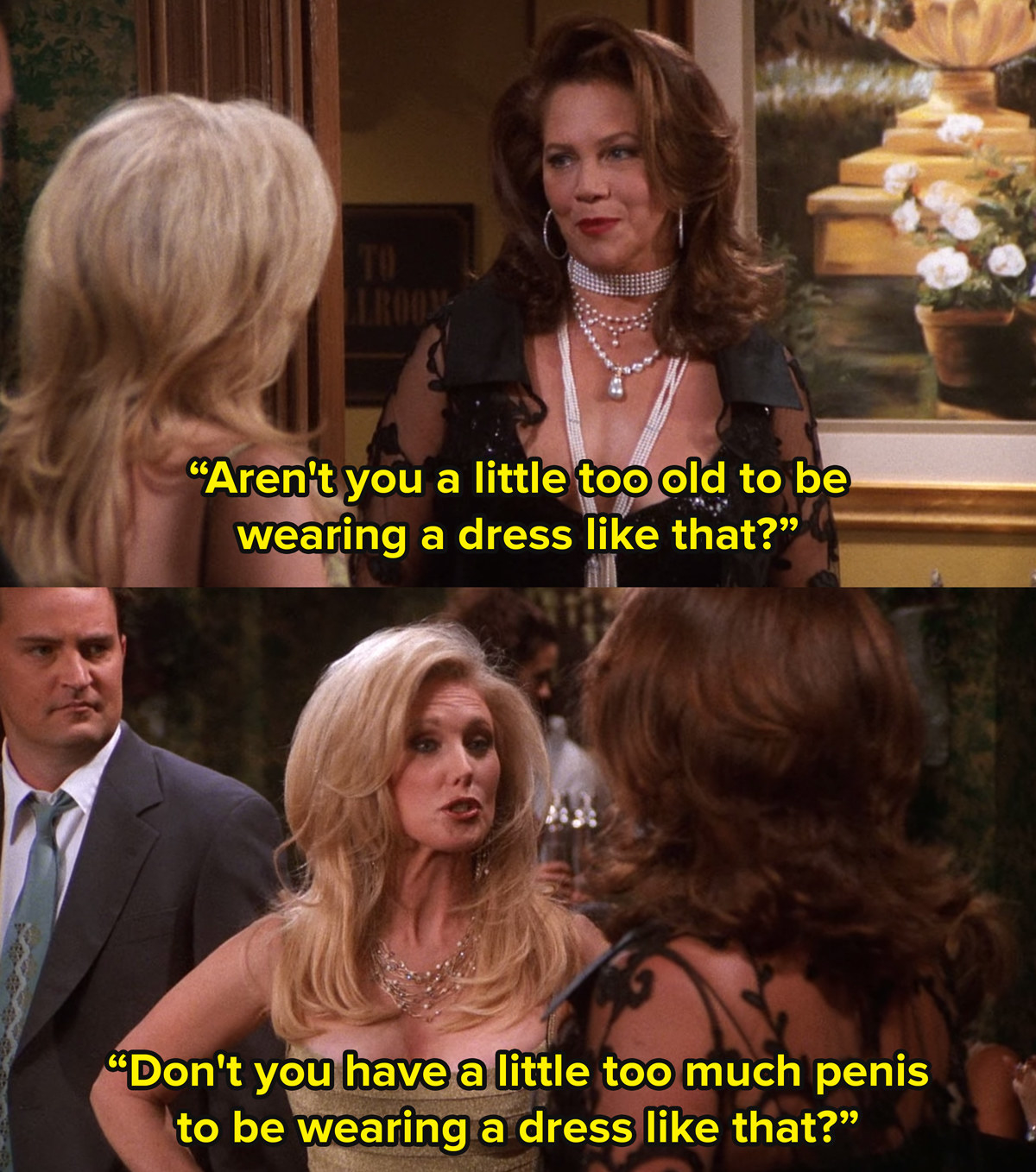 8.
When How I Met Your Mother fetishized lesbianism to the point that Robin and Lily making out was the ONLY thing that could wake up Barney from a drunken stupor.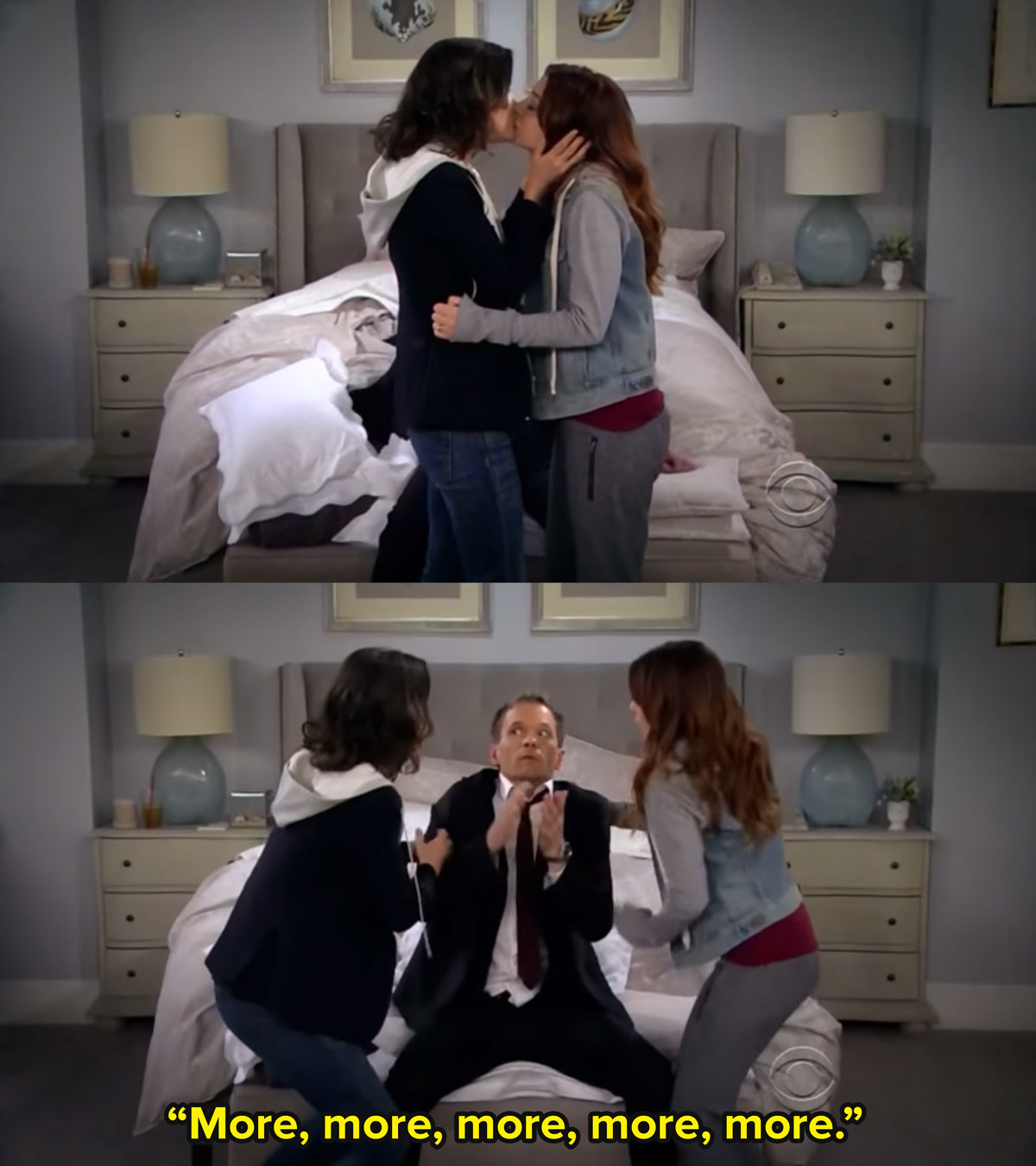 9.
And when Ted invites Barney to play a gross game where they attempt to depicher cis female models from trans female models.
10.
That early episode of Bob's Burgers, which features a group of trans sex workers who are referred to as transvestites and are all voiced by male comedians.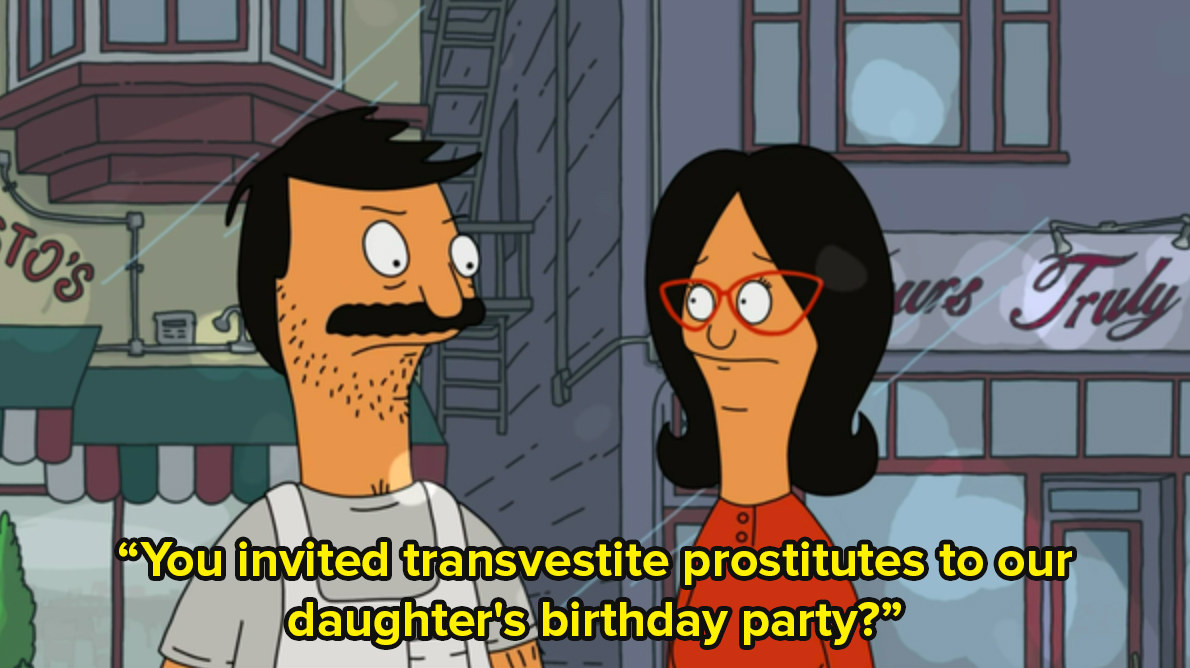 11.
When Zach thought it was somehow gay to express his emotions and his friendship with other men in Gilmore Girls.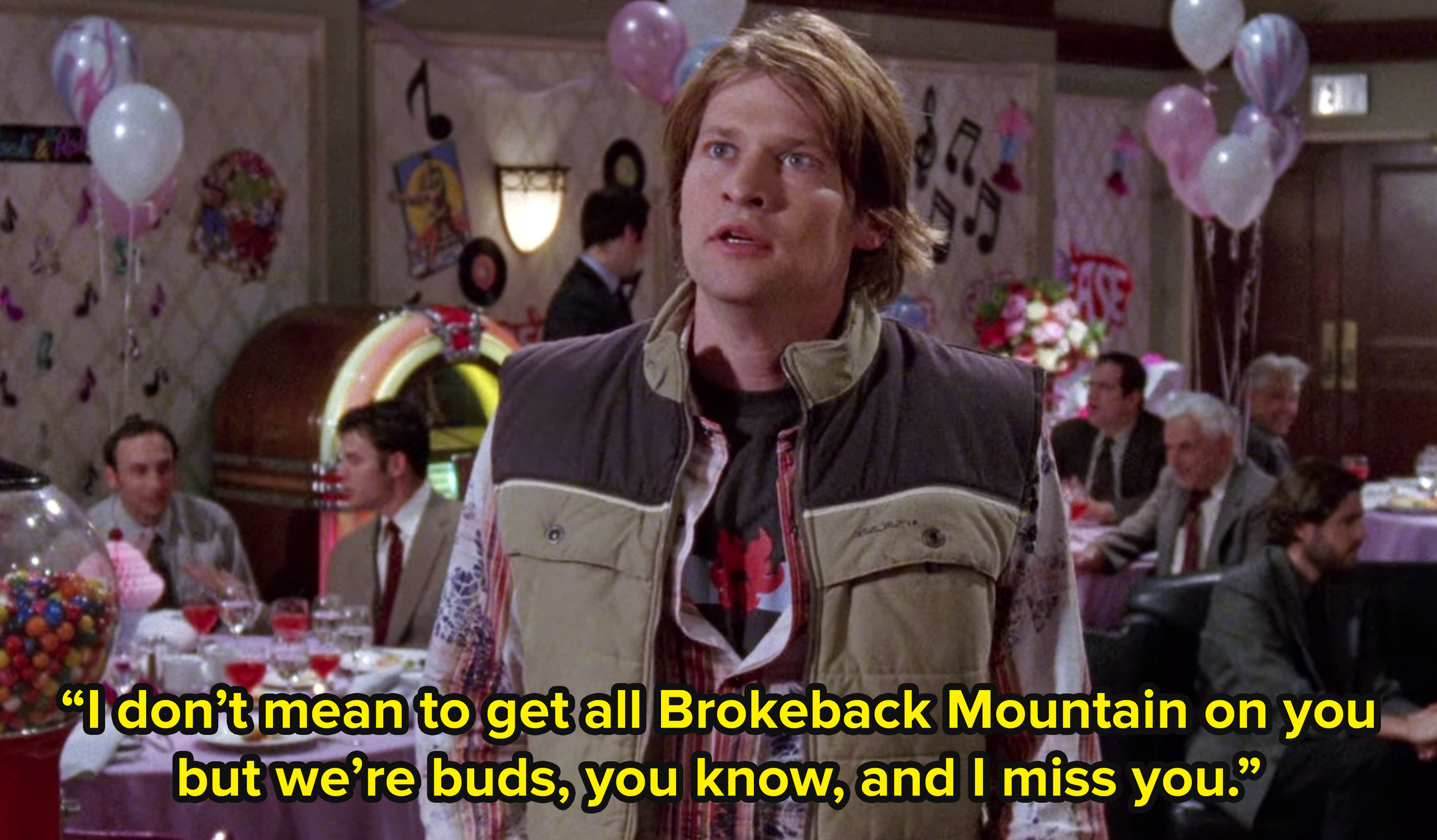 12.
And similarly, when Luke thought it was awfully gay for Kirk to be carrying his girlfriend's handbag around Stars Hollow.
13.
When Douglas allowed a relationship with a trans woman called April to develop in The IT Crowd because he thought she was cis, but then he promptly broke it off after realising she wasn't.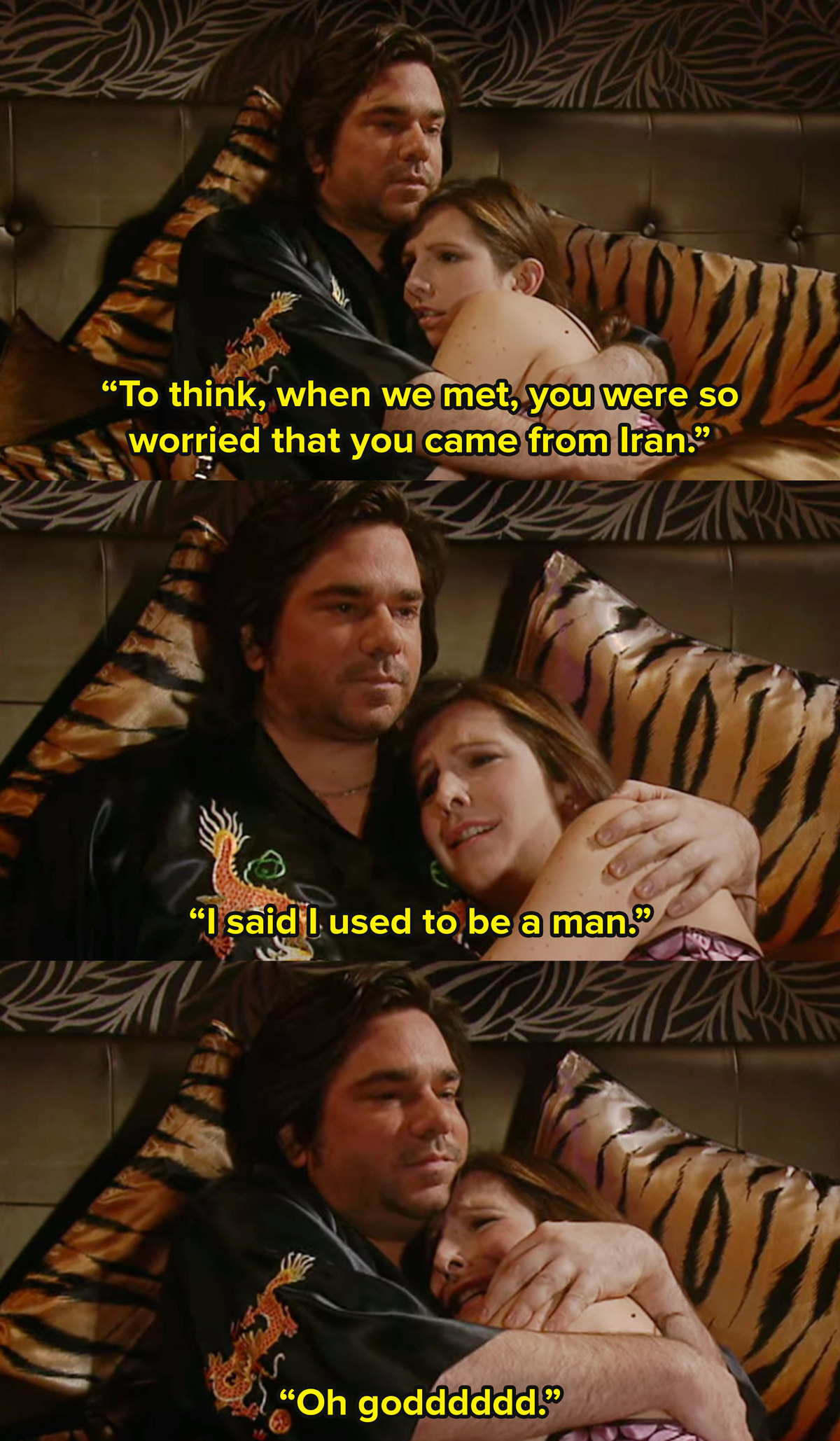 14.
In Will and Grace when Jack must work with a lesbian couple on a dramatisation for Will's gay sensivity seminar, and he can't help but mock them at every opportunity.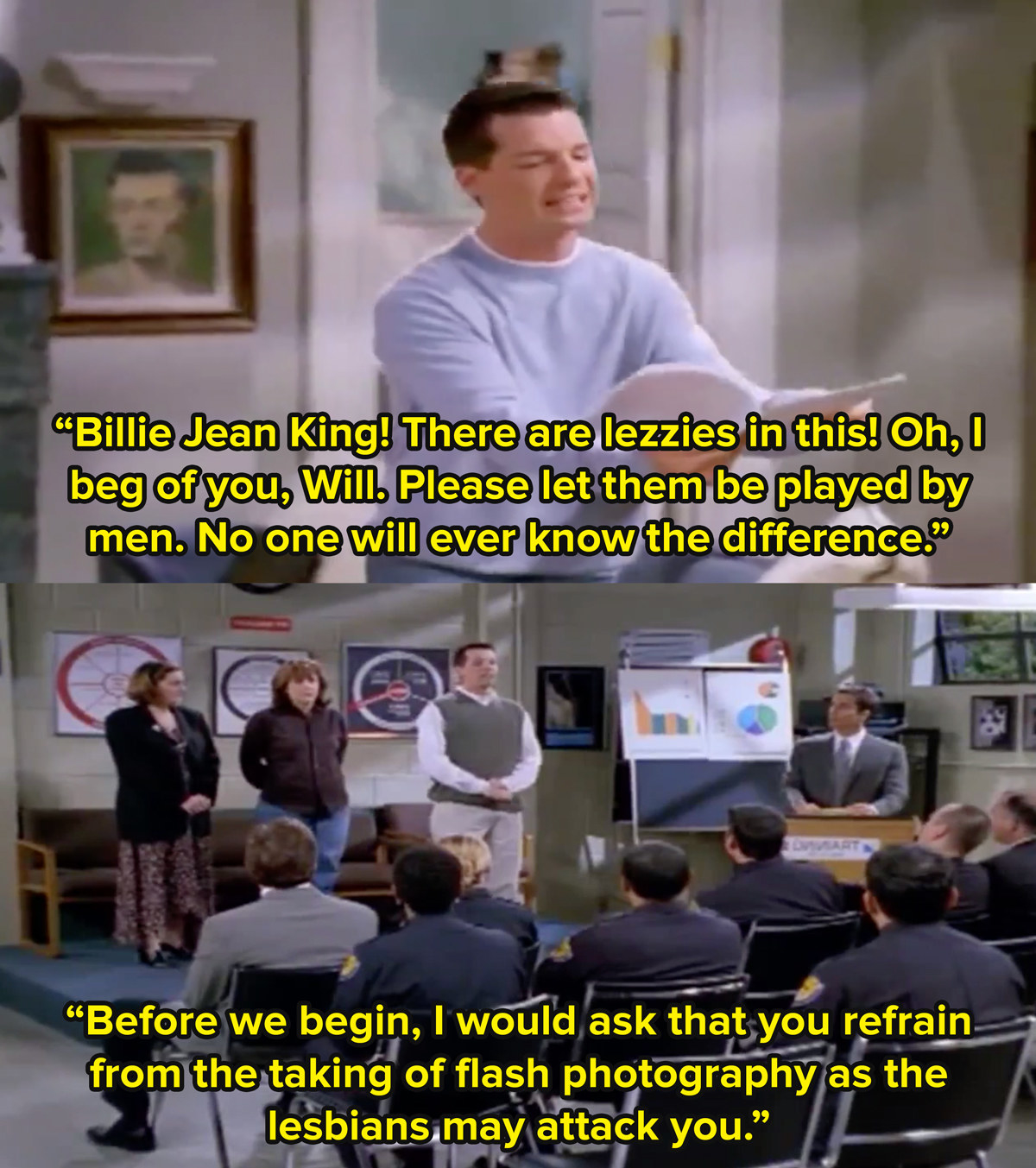 15.
When Brian sleeps with Ida Quagmire in Family Guy without realising she is trans, and then pukes and takes a "recovery shower" when he finds out who she is.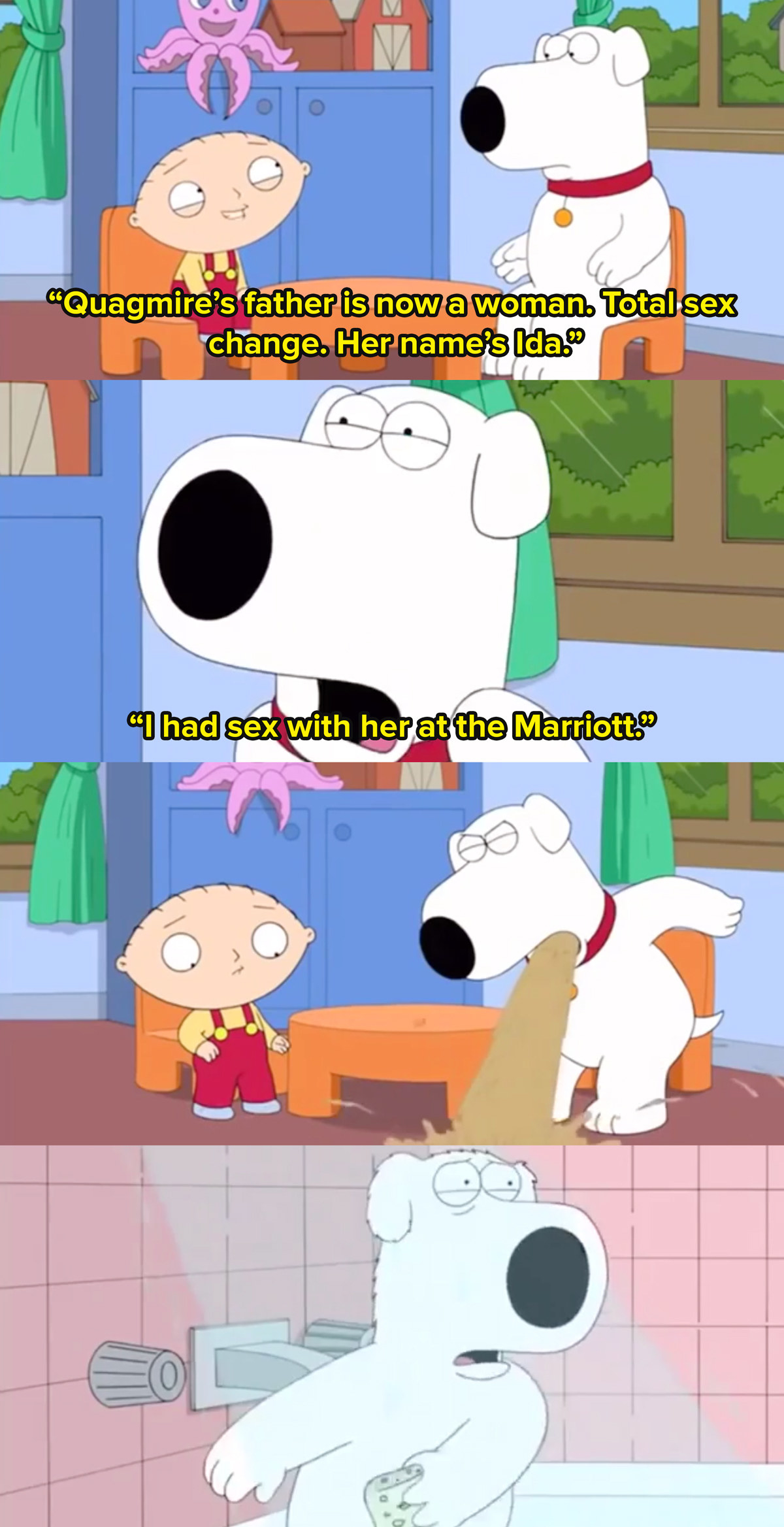 16.
Scrubs wasn't exactly at its best when Carla wanted to spread a rumour that a young, attractive nurse was trans.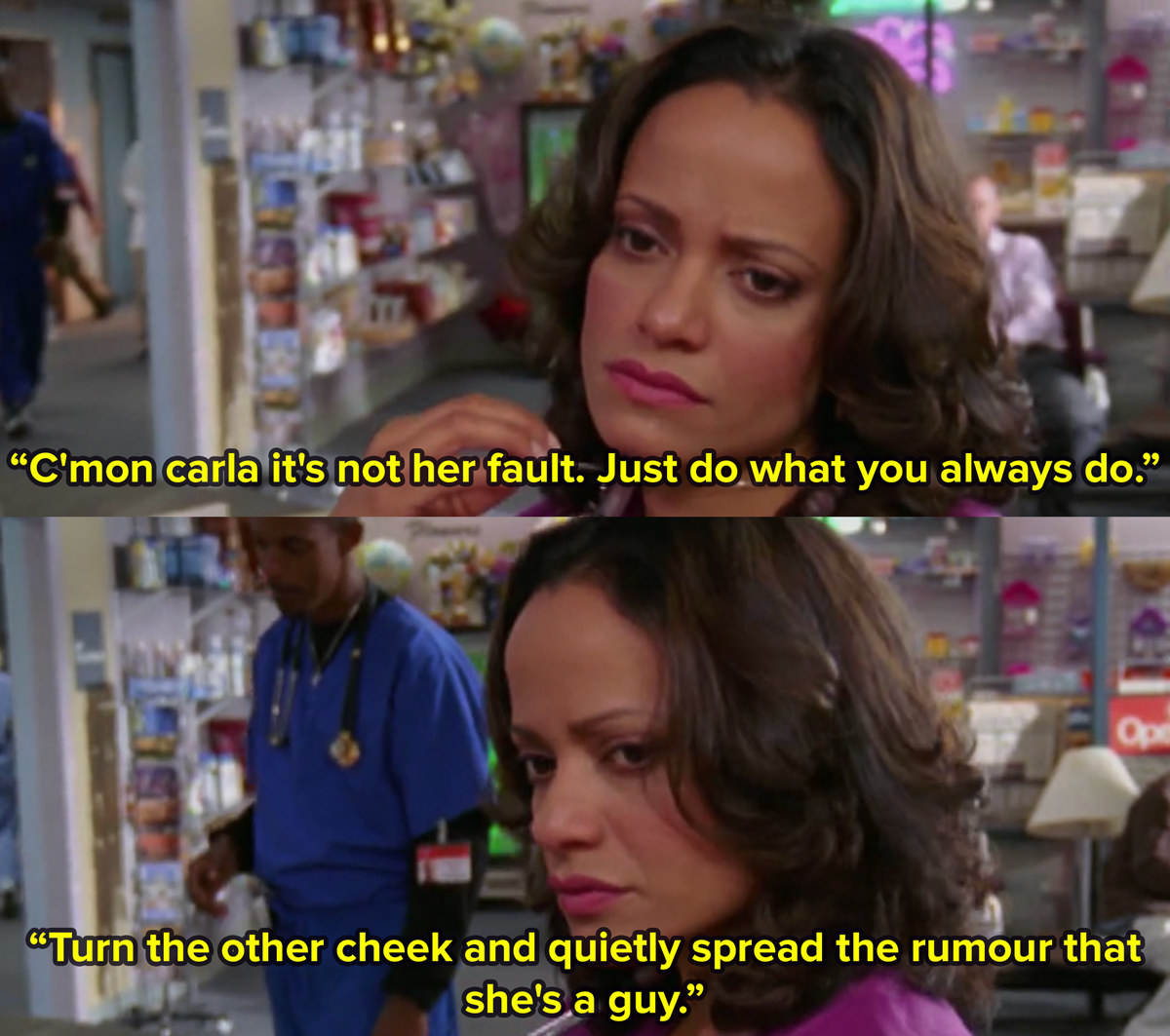 17.
Raj and Howard's friendship on The Big Bang Theory is frequently mocked for being "gay".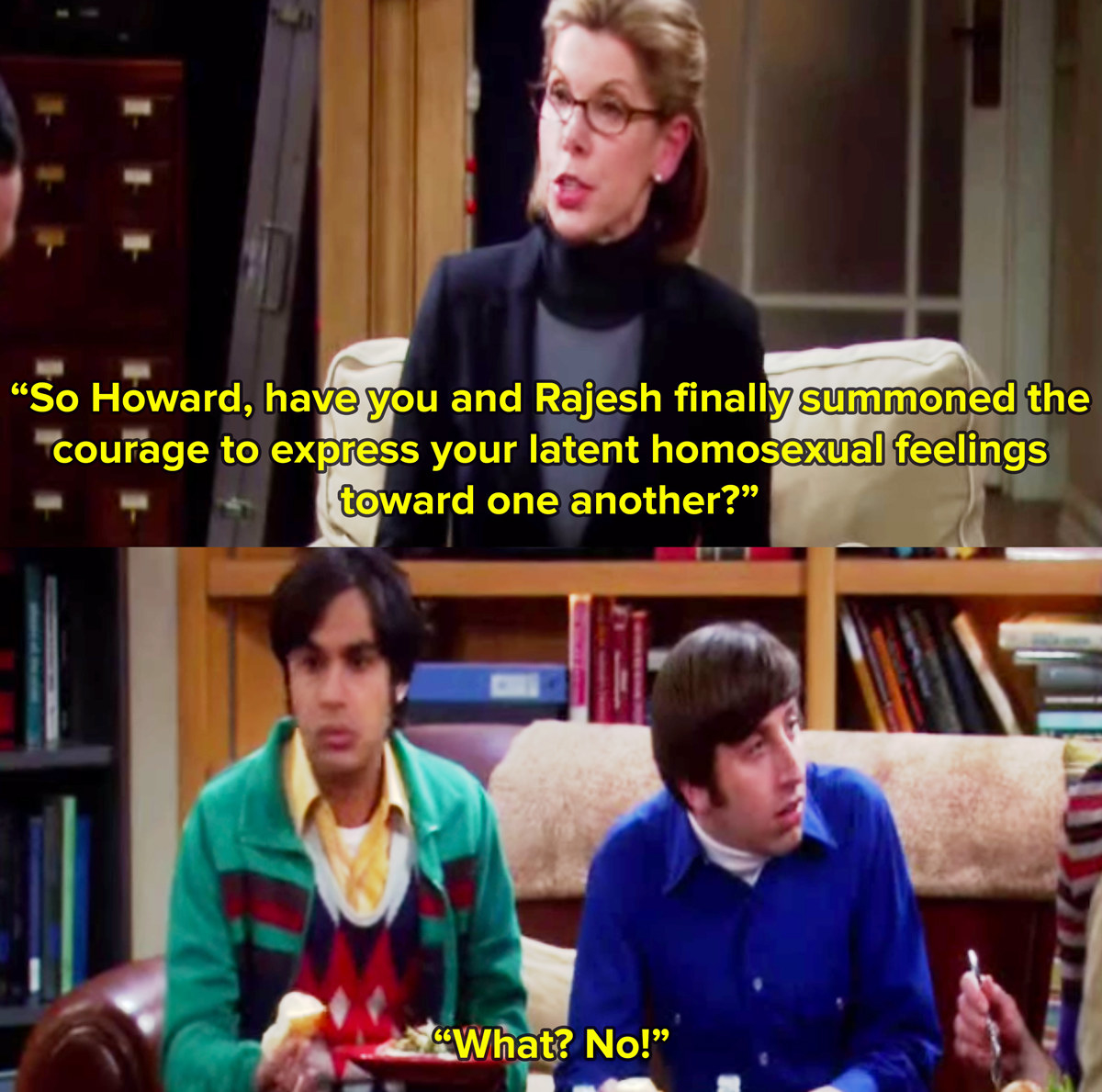 18.
Remember that asexual patient on House who turned out to only be asexual because of a brain tumour?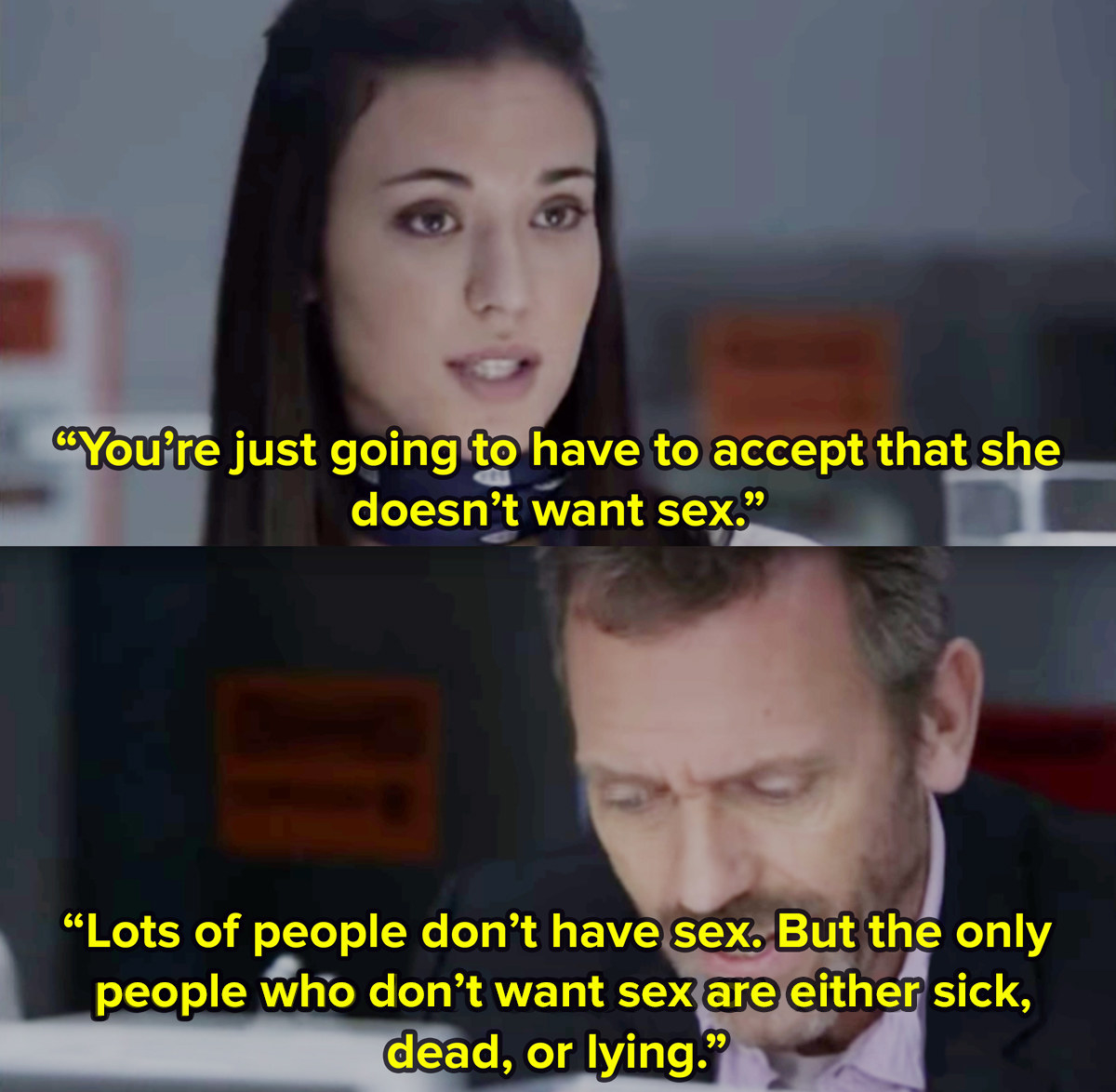 19.
In The West Wing, Abigail Bartlet was *totally fine* with gay people, but was also relieved when her daughter turned out to be straight.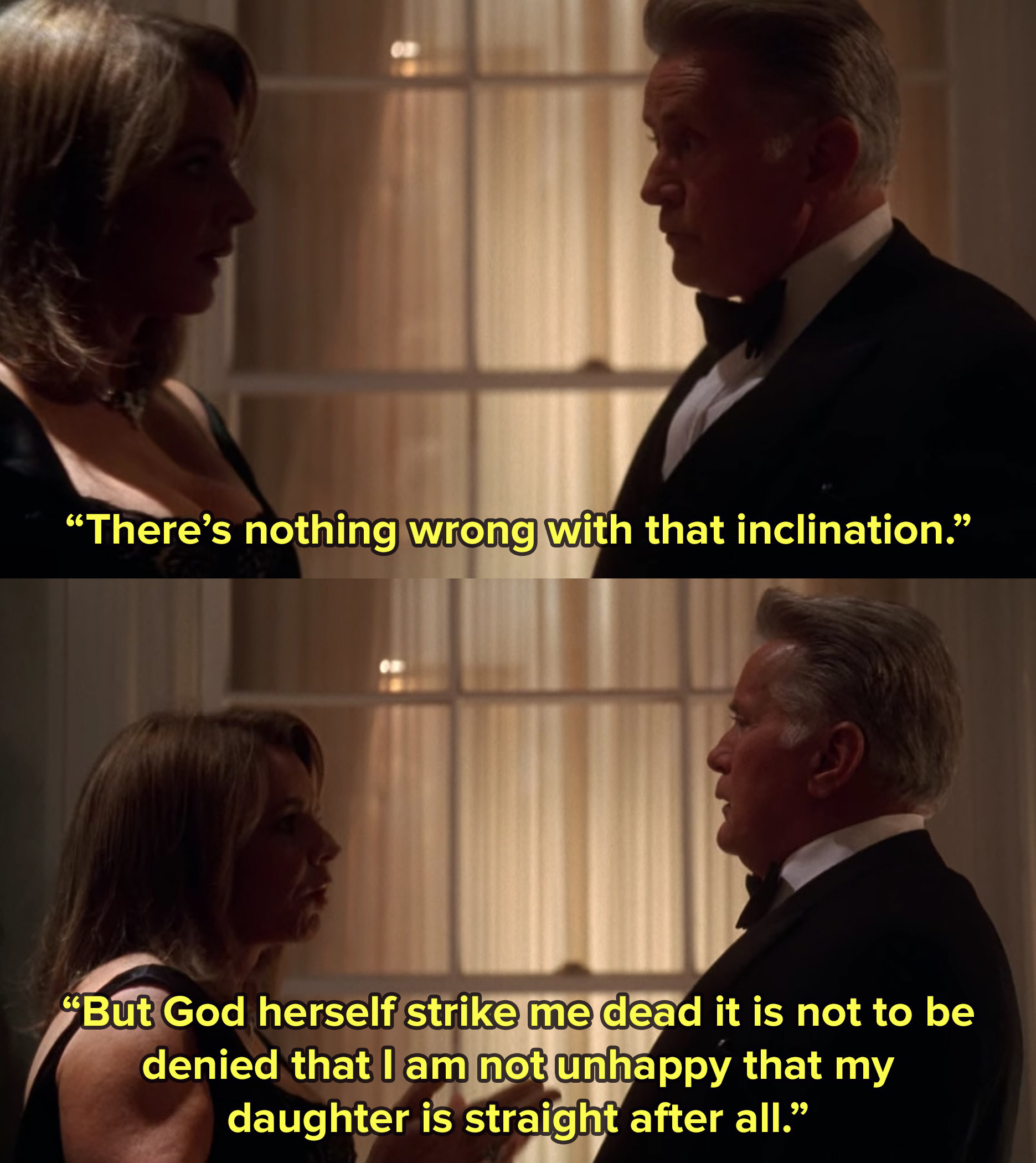 20.
Did you know that Jughead's character in the Archie comics – the inspiration for Riverdale – is canonically asexual? And yet in the show, he's very... not.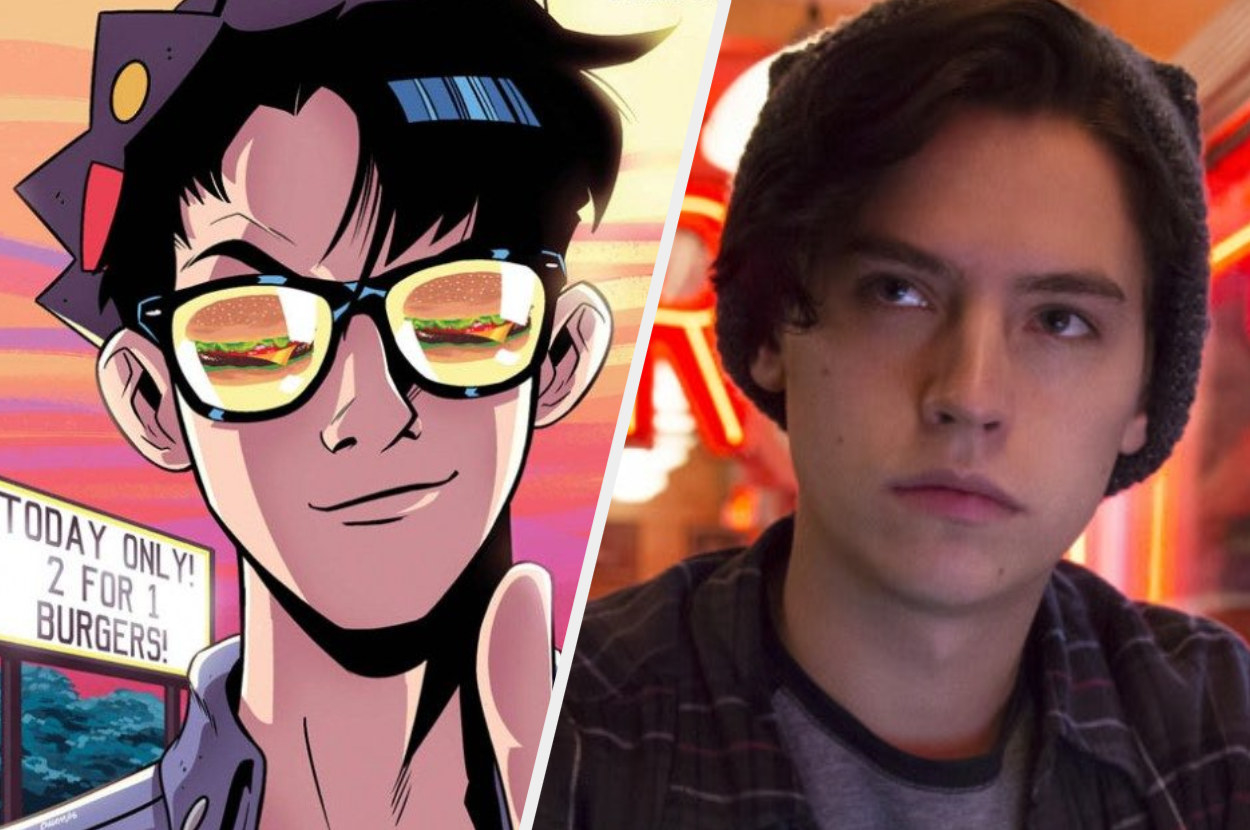 21.
Speaking of straight-washing, Dan Humphrey and Chuck Bass were supposed to be bi in Gossip Girl. However, in the show, neither get queer at all, really.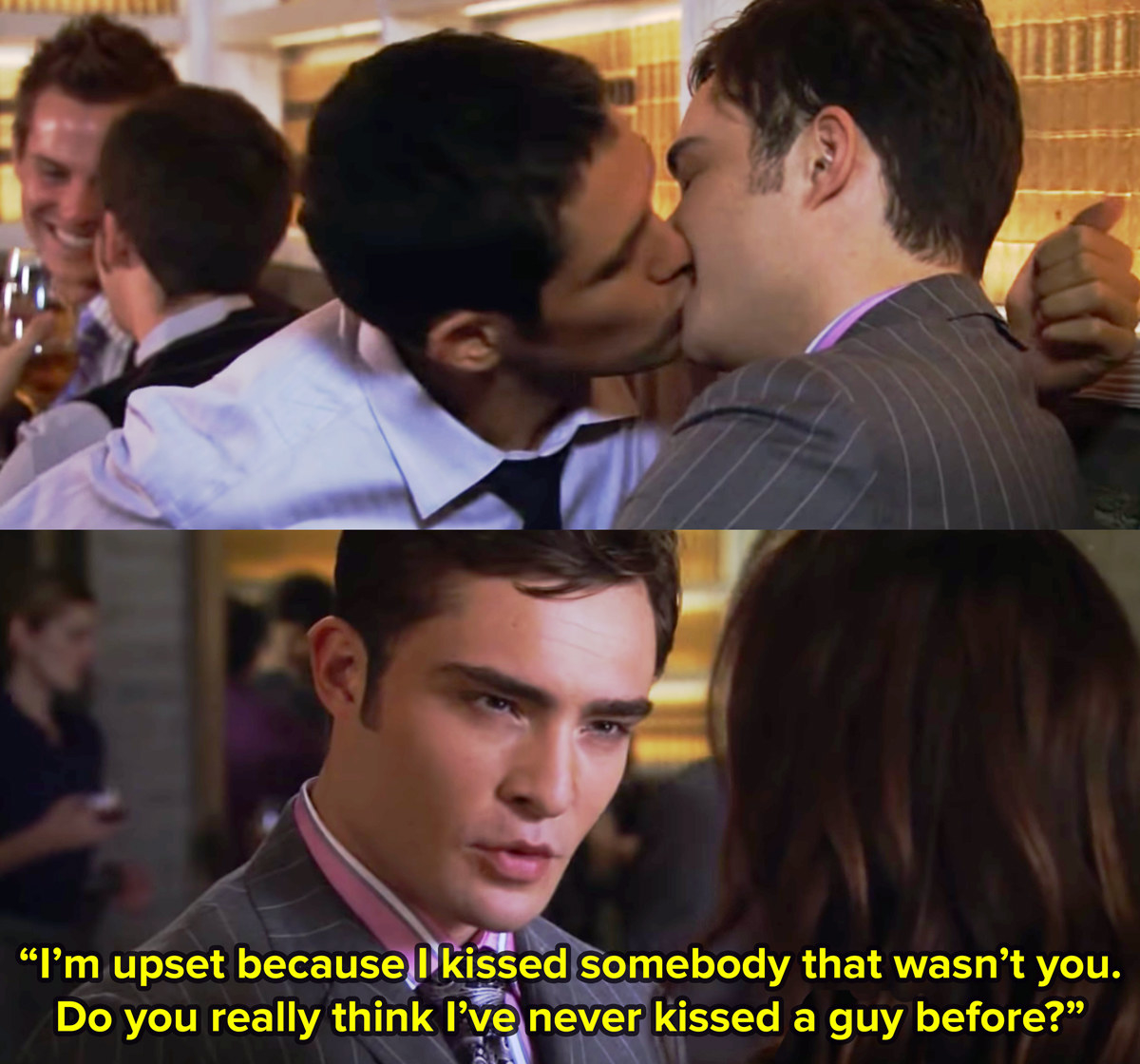 22.
The way Mitch and Cam have zero intimate scenes in Modern Family and don't even really seem to like each other.
23.
And lastly, when Kenny hoped his boyfriend wasn't bisexual in The Real O'Neals.
Are there any other frustratingly anti-LGBTQ moments from TV shows that we missed out? Share them in the comments below.