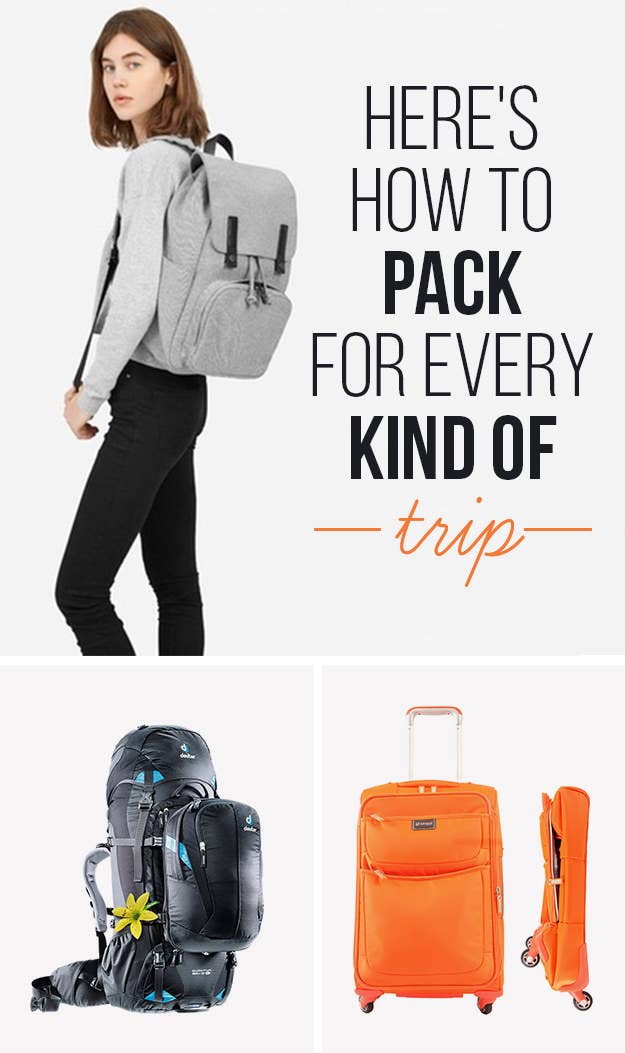 Packing for a trip can be a stressful thing.
Not only is getting all of your stuff into the bag an issue, but there's also the issue of which bag to choose in the first place. After all, there's a lot to consider when it comes to weight, size, durability, multipurpose functionality, and storage.
The good news is that we've done the research for you. Here are our picks for the most useful bags for each type of trip you might take. We've also included some charts and packing tips that'll help take the stress out of your trip.

If you're going on an overnight trip, try an expandable tote bag, like this one.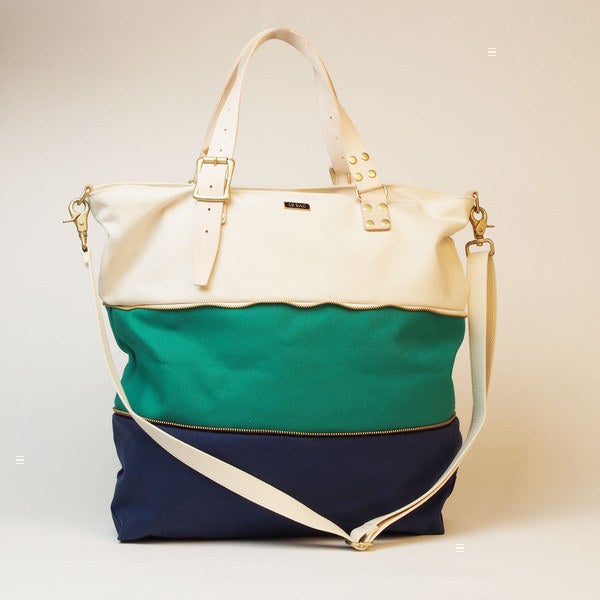 The cool part about this bag is that you can zip it down and use it as your purse. That way, you don't have to lug around all your stuff during the day — you can take it out before you go. The shoulder strap also makes it easier to carry.
Find this expandable tote bag here.
Or a neutral backpack, like this one.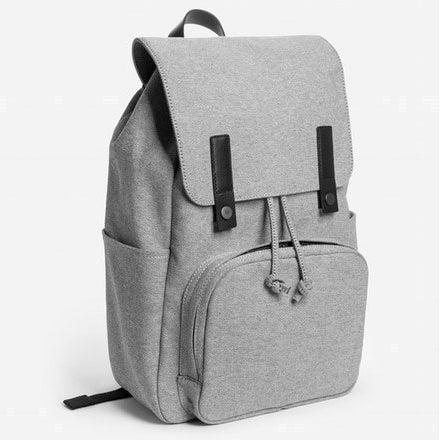 If you're not the tote bag type, a stylish backpack like this one also works for casual overnight trips. Anything that has two straps keeps the weight evenly distributed, so you can walk around all day even if you keep all of your stuff with you.
Find this backpack, which comes in a lot of colors, here.
If you're going on a weekend trip, try a shoulder bag, like this one.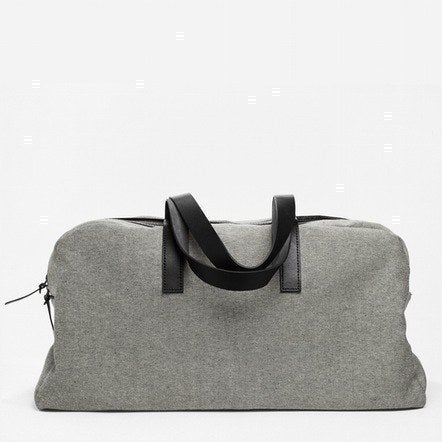 The longer shoulder strap (i.e. a "drop shoulder") is a great feature of this bag because it means you won't break your back trying to carry it everywhere with one hand. It's sold by retailers for $240, but if you buy it through Everlane's site, you'll only pay $98. That may still seem a bit pricey, but these bags are actually known for lasting a long time.
Or a cross-body bag, like this one.
This is a vegan leather bag with a cross-body shoulder strap, which helps with weight distribution. And the cool part about that, aside from the fact that it's cruelty-free, is that it's much cheaper than its real leather equivalent.
Find it here (it comes in a variety of colors).
If you're flying, try this collapsible carry-on with wheels.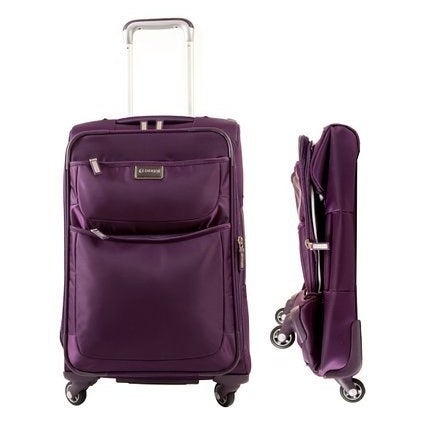 This is the perfect suitcase for anyone who doesn't have a lot of extra storage space (hello, anyone living in a city) because it folds down to about 50% of its original size. It's also lightweight, airplane-friendly, and has plenty of storage pockets.
Find it here.
Or this high-tech situation.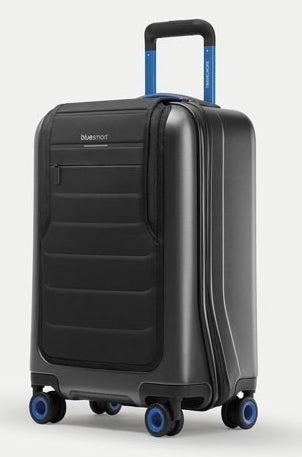 At $399, this one is a bit pricey — but it's great for business travelers who need to be all plugged in all the time. It has a built-in scale, a built-in battery charging station, location tracking capabilities, device protection pockets that are easily accessible, and a digitally-controlled, TSA-approved lock. Plus, it's carry-on sized!
Find it here.
No matter which bag you choose, though, you'll need to organize the stuff inside — which is where this insert comes in.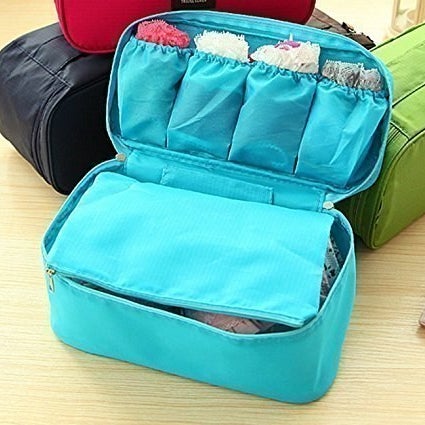 This organizing insert works for keeping undergarments and toiletries organized. It's also a perfect place to separate out your dirty undergarments and socks at the end of a trip — and it's collapsible and very easy to wash.
Find it here.
And you'll also need to pack it properly. Here's how to do it right.

If you're going on a shorter day hike, try this reverseable hydration pack.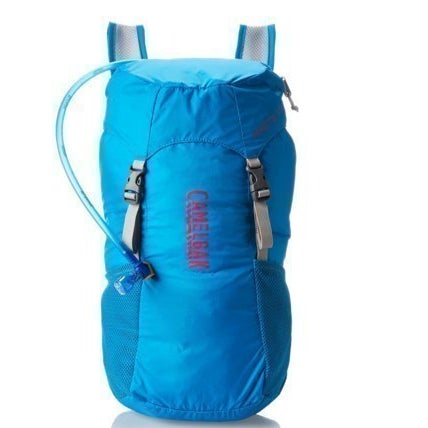 CamelBaks are hiking backpacks designed to hold hydration packs. This backpack holds 50 ounces of water and is perfect for shorter hikes. It has room for hiking essentials like energy bars, socks, extra layers. You can also reverse it when it's empty, which transforms it into an insulated reservoir pack (that's the image on the right) that you can easily put into other larger backpacks.
Find it here.
Or this one, if you're going on a longer day hike.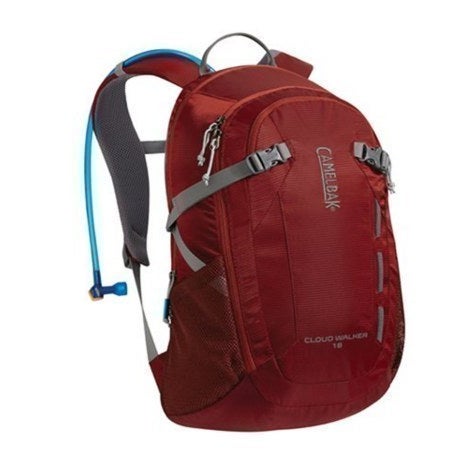 This backpack is better for longer day hikes, as it holds 70 ounces of water and has more storage capacity. It also has foam pads on the back that create an air channel, which reduces back-sweat.
I actually used this backpack while hiking across Israel for three days. I didn't have to carry my own camping gear, which is why I got away with such a small pack, but I did manage to carry three days' worth of clothes, some snack bars, and enough water for a daily 13 mile hike (with daily refills at the campsites, of course).
Find it here.
If you're going on a weekend to week-long hiking trip, try this lightweight backpack.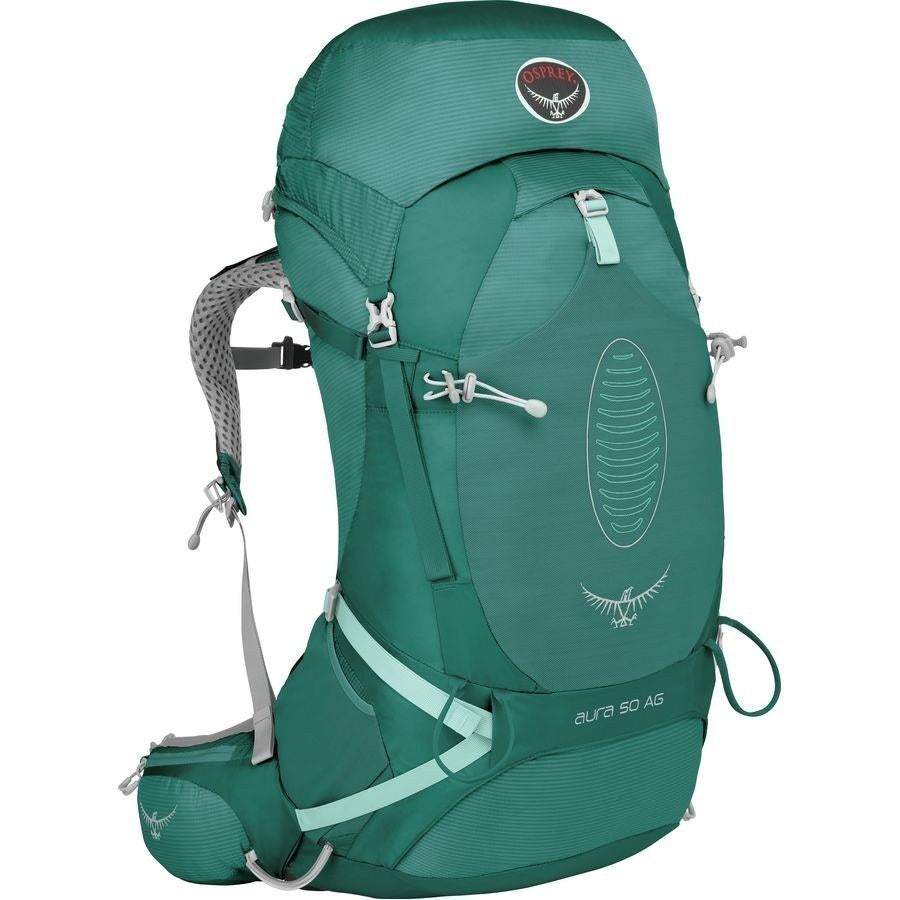 At only three pounds and 12 ounces, this backpack is super lightweight. It also has a top-notch suspension system and can carry up to 40 pounds! If you're taking a shorter hiking trip, you can remove the top lid pack for reduced weight and bulk. You can also open the backpack from the top and the front, so it's easier to get to your things.
Find it here.
Or this heavy-duty one, if you're travel backpacking (like through Europe).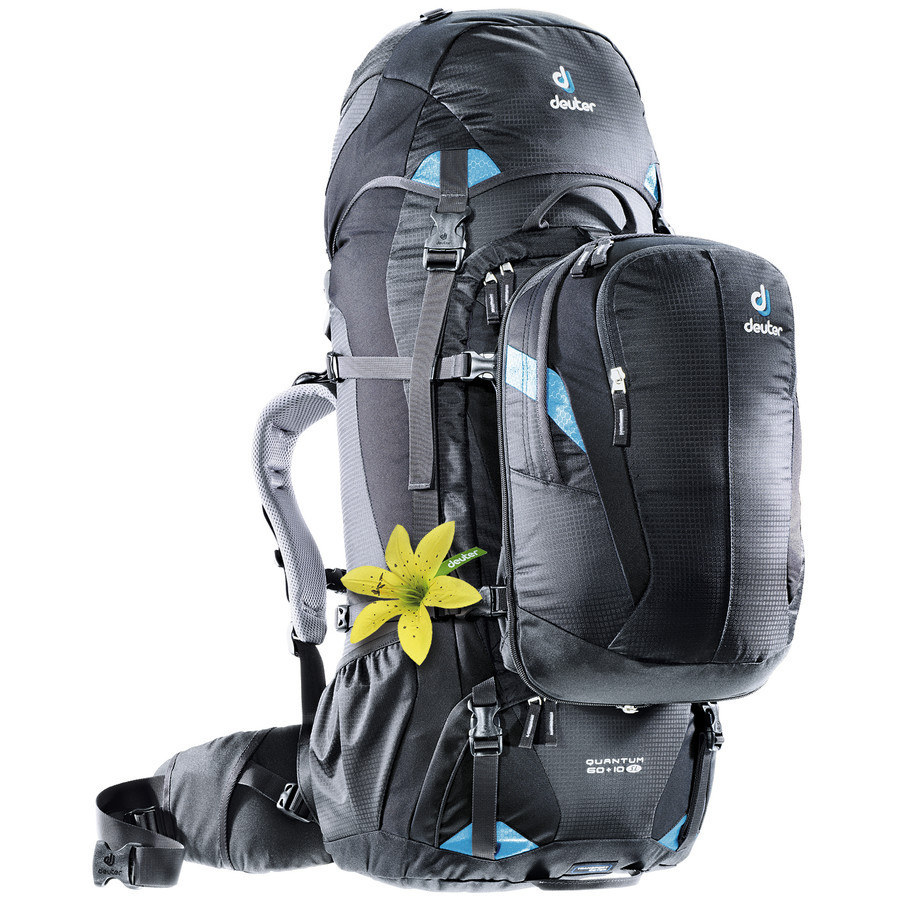 No matter which one you choose, pack it this way.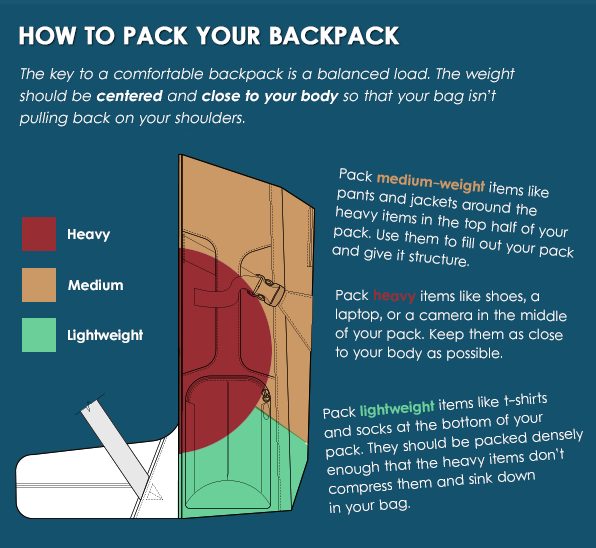 If you're checking a bag, try this durable hardside suitcase.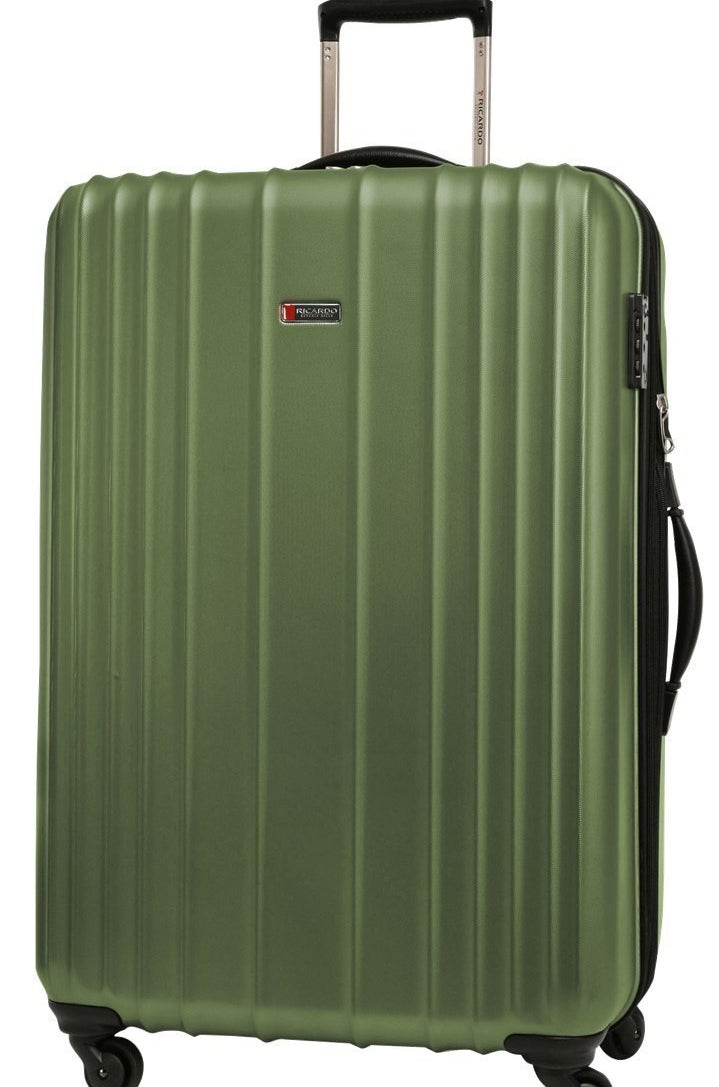 This 28-inch suitcase is perfect for long trips that require a lot of flying (i.e. people throwing your bag around without a care). The suitcase only weighs 7.9 pounds, and it also expands an extra two inches for all of those souvenirs you'll be bringing back. It even has a TSA-approved locking system.
(FYI, the image on the right is a smaller version of the 28-inch suitcase; I just included it so you could see how it looks inside. Don't worry, the actual 28-inch one definitely fits more than two shirts side by side!)
Find it here.
Or this convertible duffle.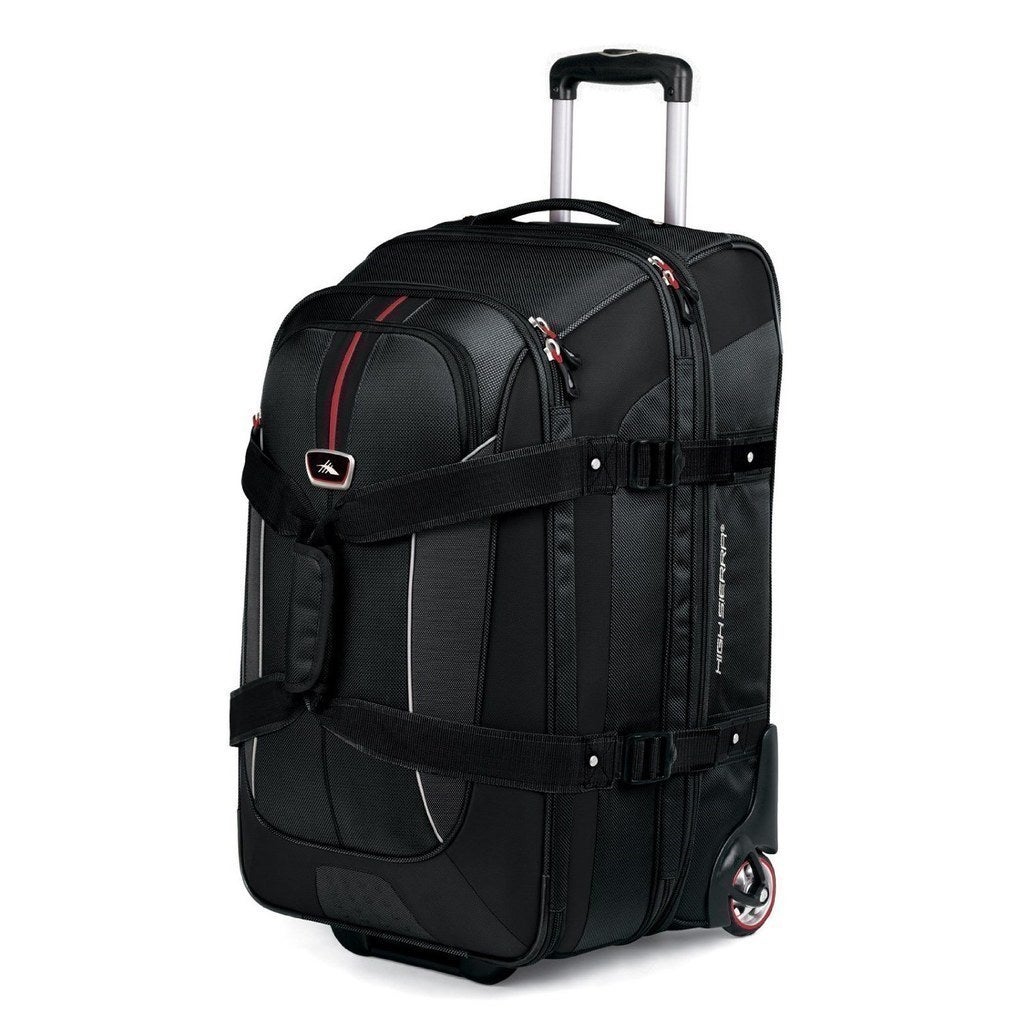 What makes this bag so cool is that it converts from a regular duffle to a suitcase with wheels — and the back has special padding so that you can carry it with ease even if it's heavy. It has two packing compartment on the inside, along with a zippered mesh top pocket. It's too big to carry on, but it's an incredibly versatile option if you're going on a trip where you'll be checking your bags.
Find it here.

If you know you'll need extra space in your luggage, try these compression space-saver bags.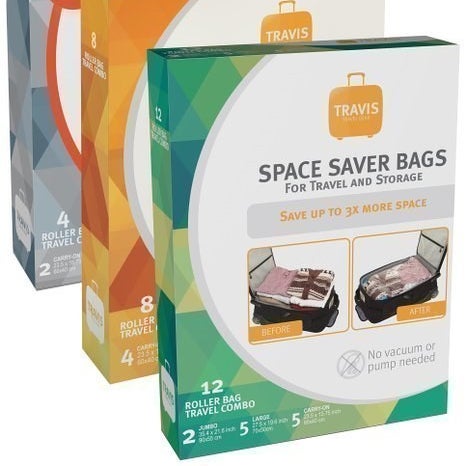 These bags compress the air from your items without requiring a vacuum. Just roll your stuff up and seal. Pro tip: Use one of these to seal your dirty clothes and make sure they're not taking up valuable space. You can get different variety packs depending on what works for you.
Find them here.
If you want to avoid extra charges for overweight bags, keep this tiny handheld scale with you.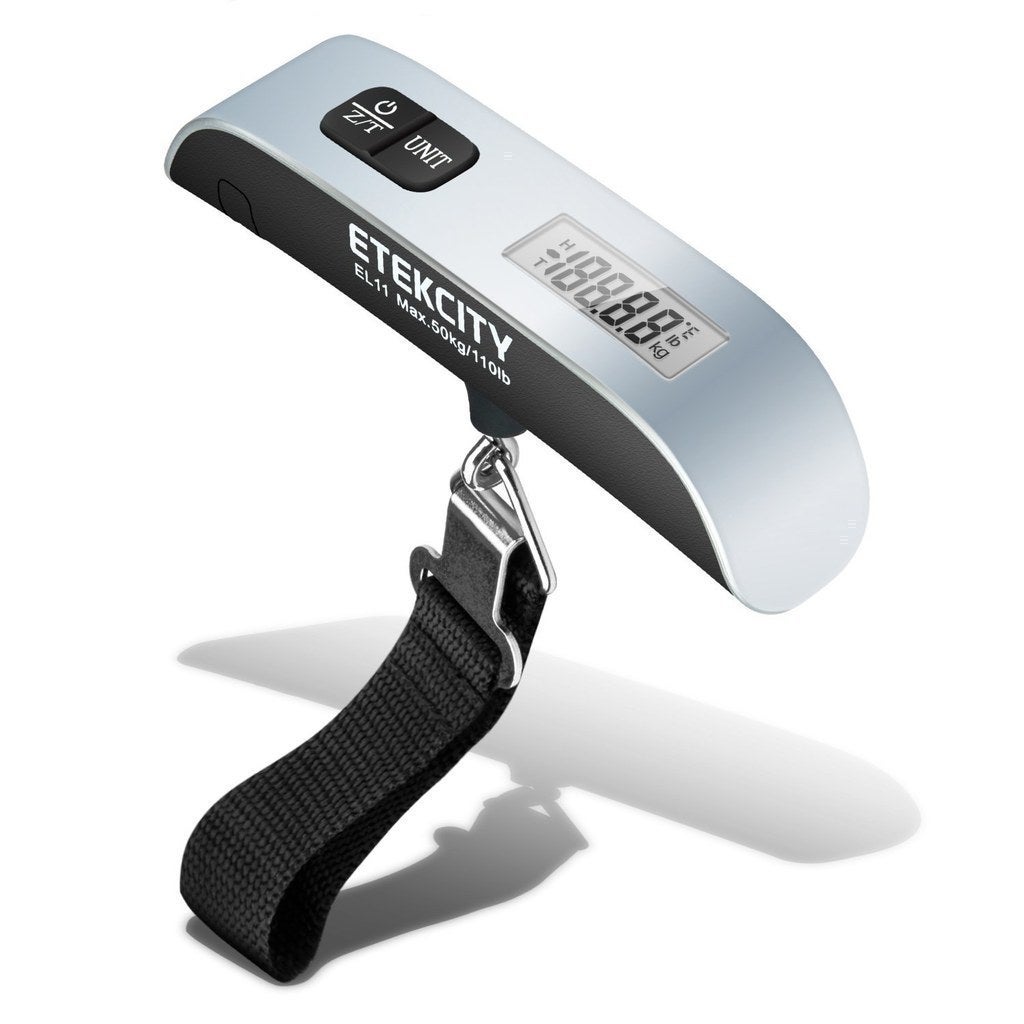 No more trying to shove a giant suitcase on a scale that's too small! This little handheld scale will weigh up to 110 lbs and it's tiny — so you can bring it with you on your trips. Find it here.