Reality TV shows are great for bringing us drama and entertainment. They're also great for creating onscreen romances (for the most part).
Sometimes, those romances that start on our favorite reality shows continue IRL once the cameras stop rolling. But unfortunately, not all reality TV romances continue offscreen.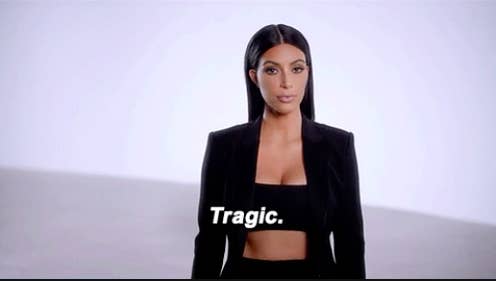 So here are 14 reality TV couples that stood the test of time:
1.
Starting off strong with Lauren and Cameron from Love Is Blind. They met on the dating show we all watched during quarantine and have been together ever since.
Currently, they are about to celebrate their third wedding anniversary and have done just about any and everything.
2.
Amber Pike and Matt Barnett, another couple from Love Is Blind, are going stronger than ever.
Just like Lauren and Cameron, this couple is also about to celebrate their third wedding anniversary.
3.
Despite a rocky journey and being the cause of way too many rule breaks in Season 2 of Too Hot to Handle, Cam and Emily proved that their time on the retreat worked as they're still happily together.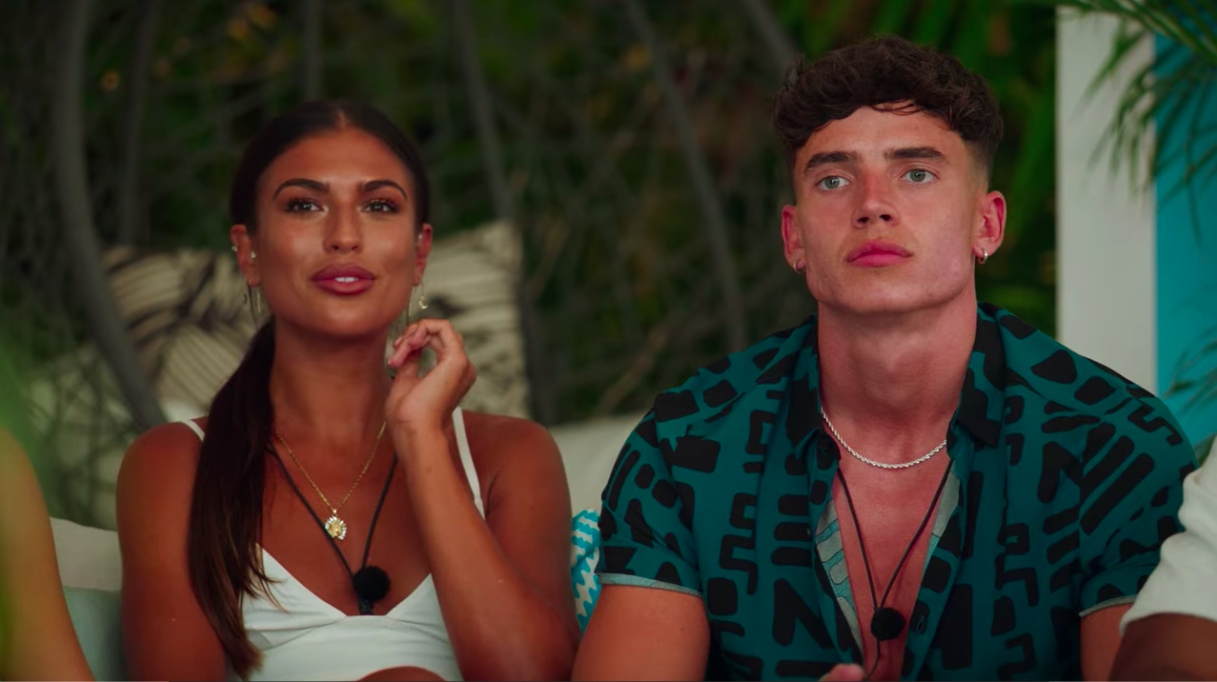 They are still thriving and showing the world that all the money they lost on the show was well worth it.
4.
After being on Season 1 of The Bachelor and being runner-up, Trista was the first-ever contestant on The Bachelorette. And that's where she met Ryan.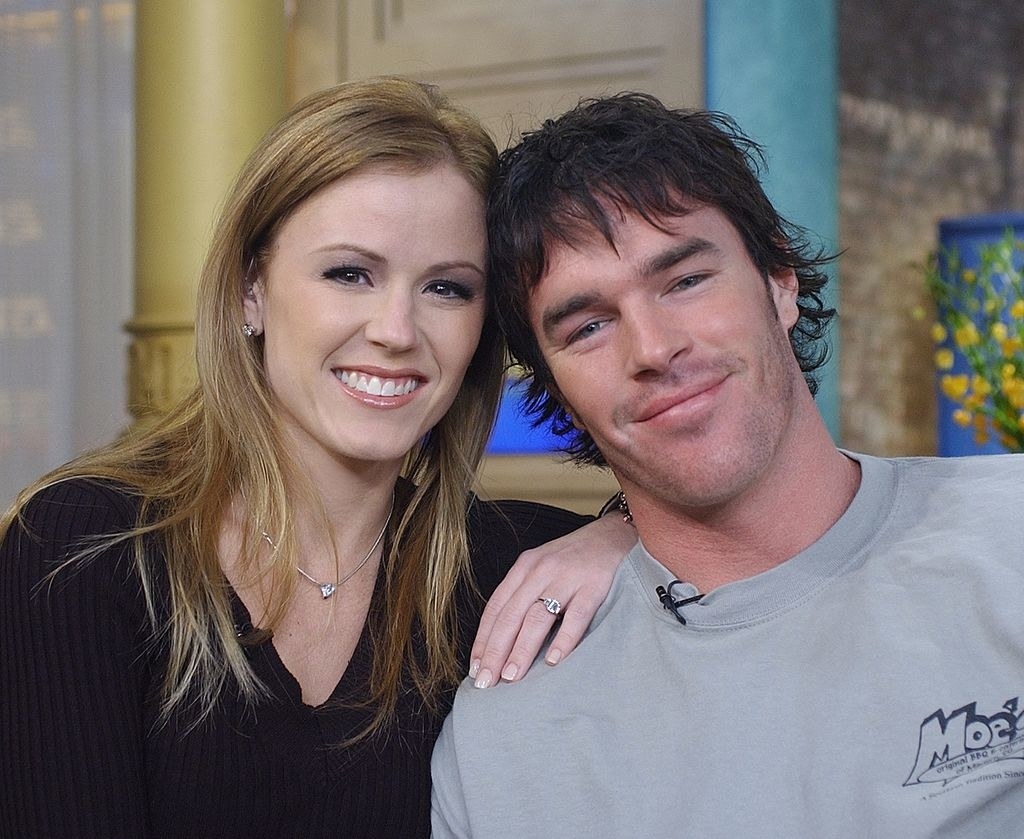 The couple has been happily married ever since and now has two children.
5.
Even though Love Island USA Season 3 recently wrapped this past summer, not many couples are still going strong. Cashay and Cinco luckily are.
Once Cash was voted off the show, she immediately met up with Cinco and they've been together ever since.
6.
Love Island UK Season 6 couple Eva and Nas went through some small challenges, but they found each other at the end of the day and have been together ever since.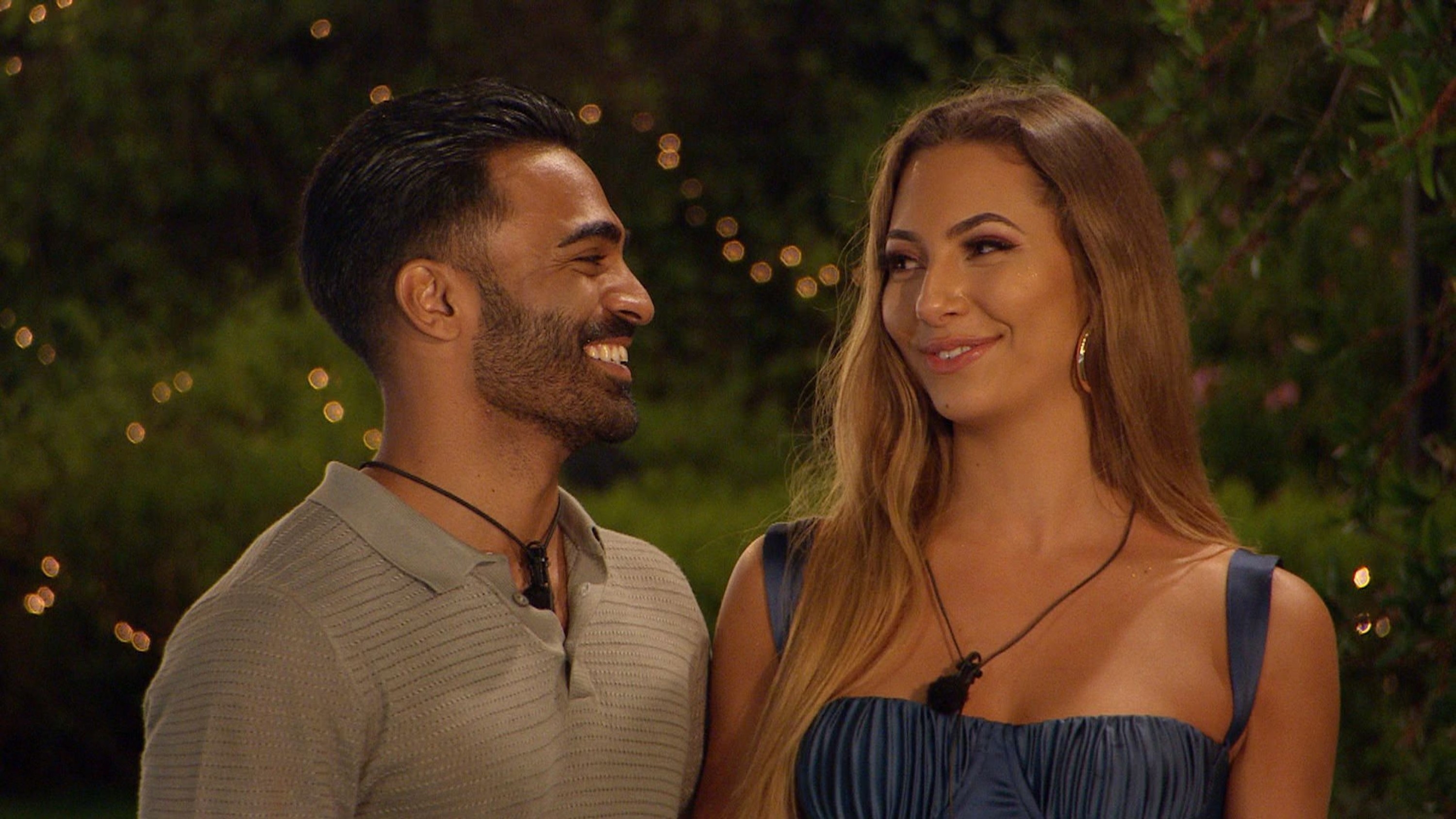 A few months after leaving the show together, they officially became boyfriend and girlfriend. This past July, they even celebrated their first anniversary.
7.
Love Island UK Season 6 winners Paige and Finn met when he arrived on day 6 and they've been together ever since.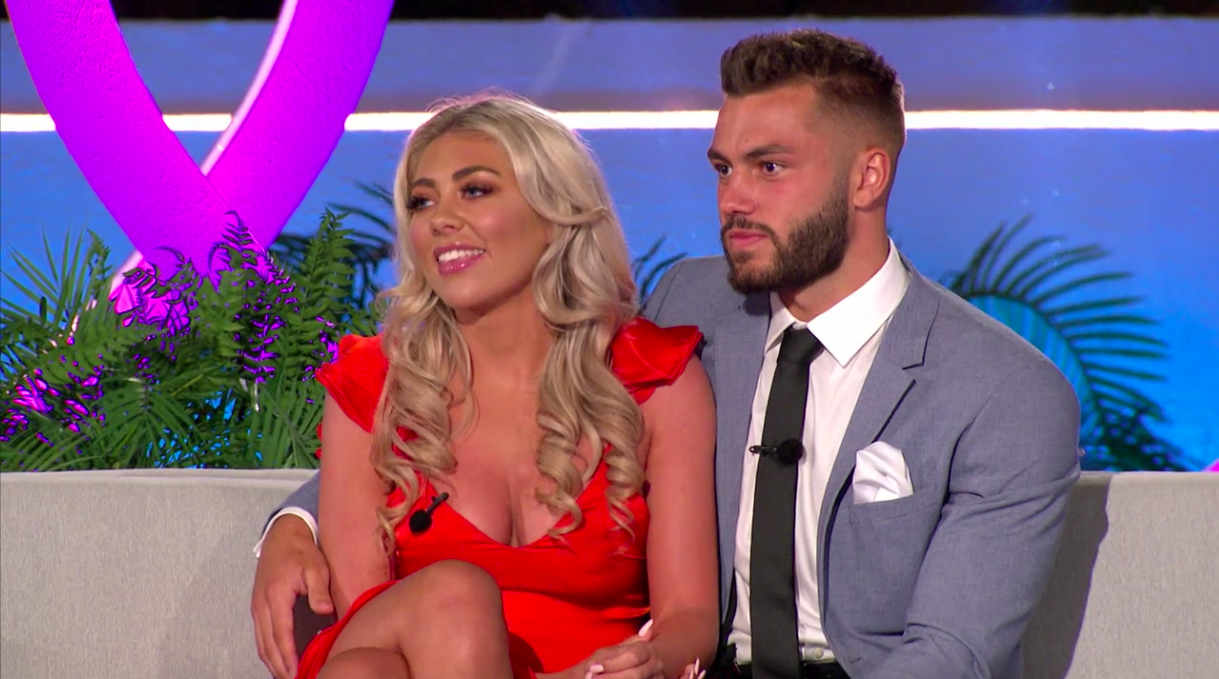 This past February, the two celebrated their first anniversary and there's no sign of them stopping anytime soon.
8.
Despite coming in second place on Love Island UK Season 6, Luke and Siânnise couldn't be happier at the moment.
Similar to Paige and Finn, this happy couple has just recently celebrated their first anniversary this past February.
9.
Molly-Mae entered Love Island UK Season 5 on day 5 and immediately caught Tommy's eye.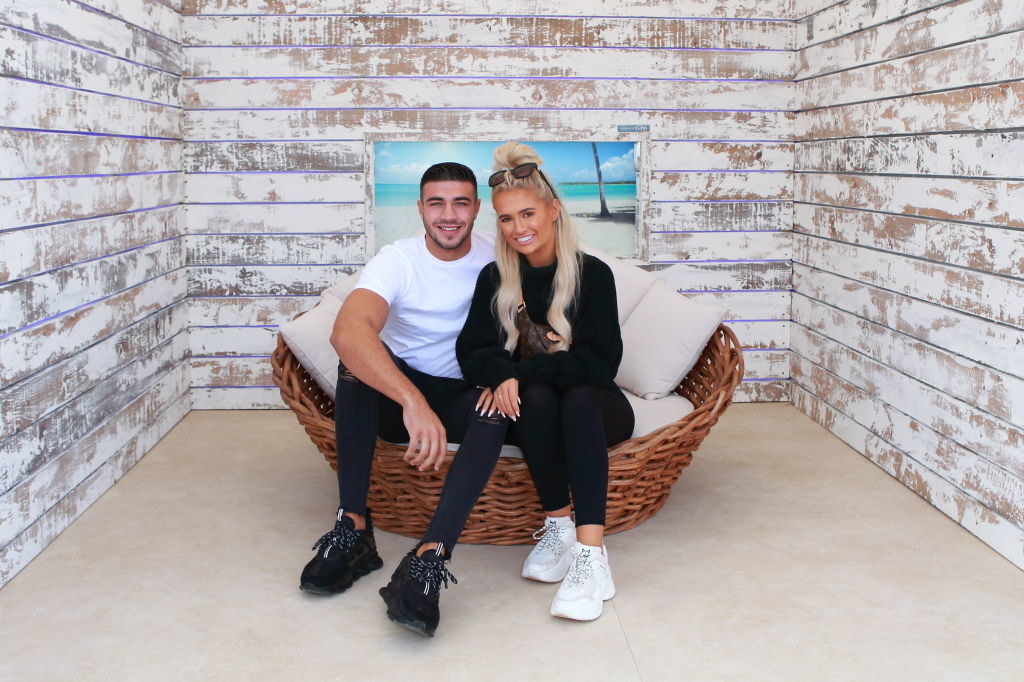 Ultimately, they surpassed every challenge and became the Season 5 runners-up.
10.
In 2017, Rachel Lindsay and Bryan Abasolo met on Season 13 of The Bachelorette, where Rachel accepted Bryan's proposal.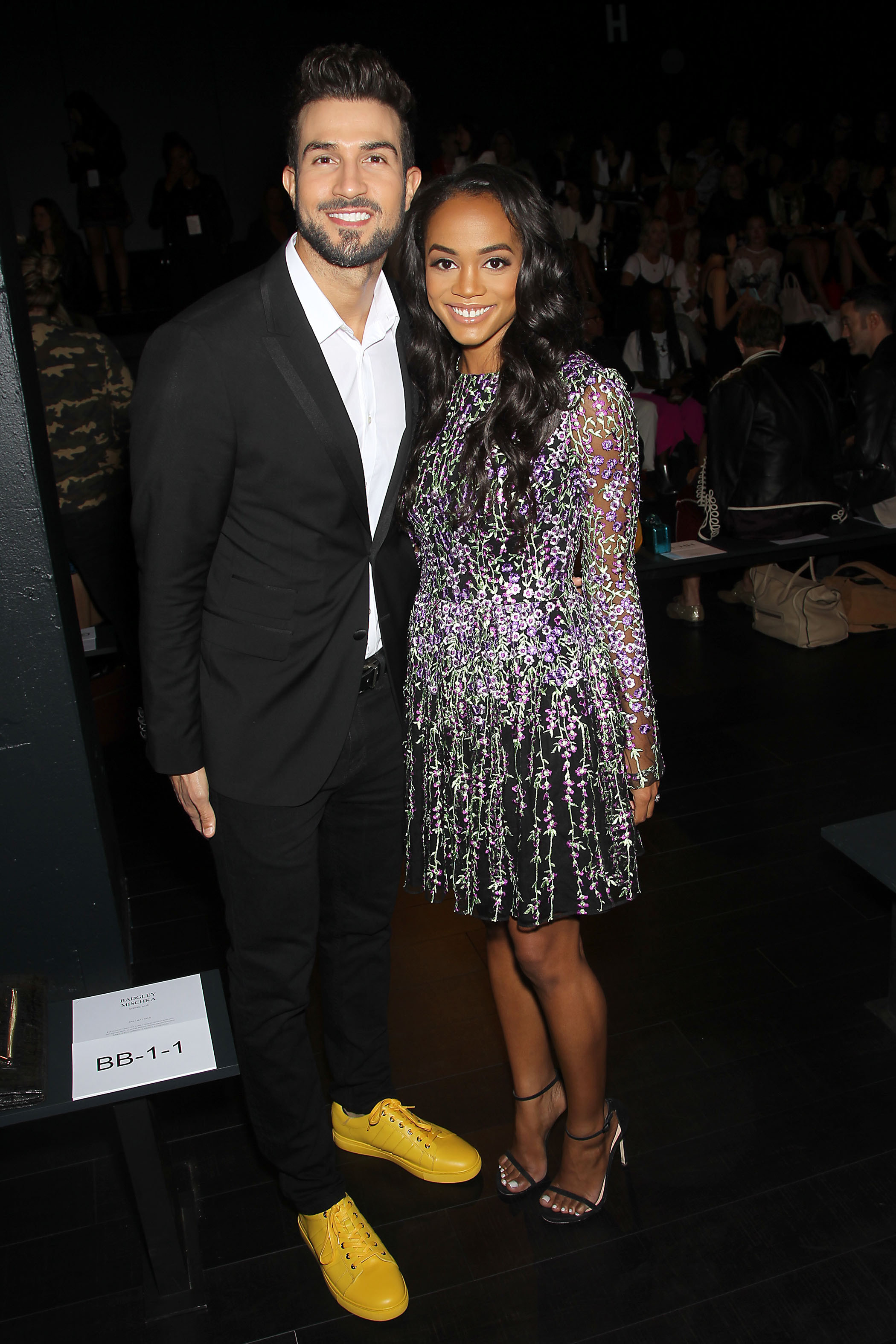 This past August, the gorgeous couple celebrated their two-year wedding anniversary.
11.
Amber Lee and Ethan Diamond met on the first-ever season of MTV's Are You the One? and have been together ever since.
This year, Amber and Ethan celebrated their seventh anniversary together and now have two children.
12.
On Season 22 of The Bachelor, Arie Luyendyk Jr. originally proposed to Becca Kufrin before changing his mind and marrying runner-up Lauren Burnham.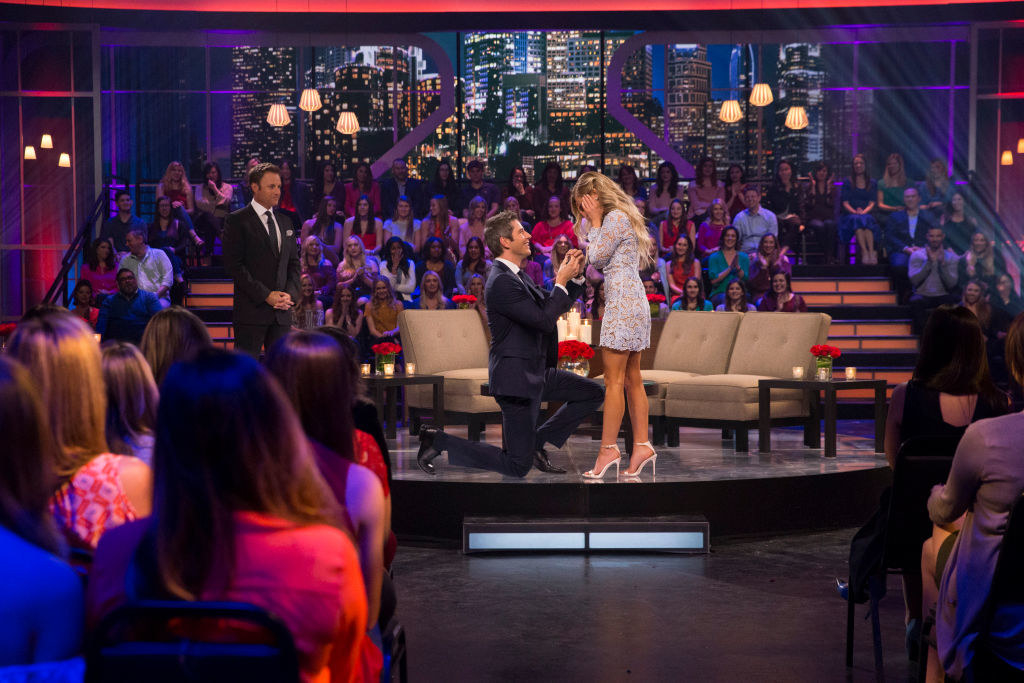 Luckily, this beautiful couple is still together and has three children.
13.
Catherine Giudici and Sean Lowe met on Season 17 of The Bachelor and have been together ever since.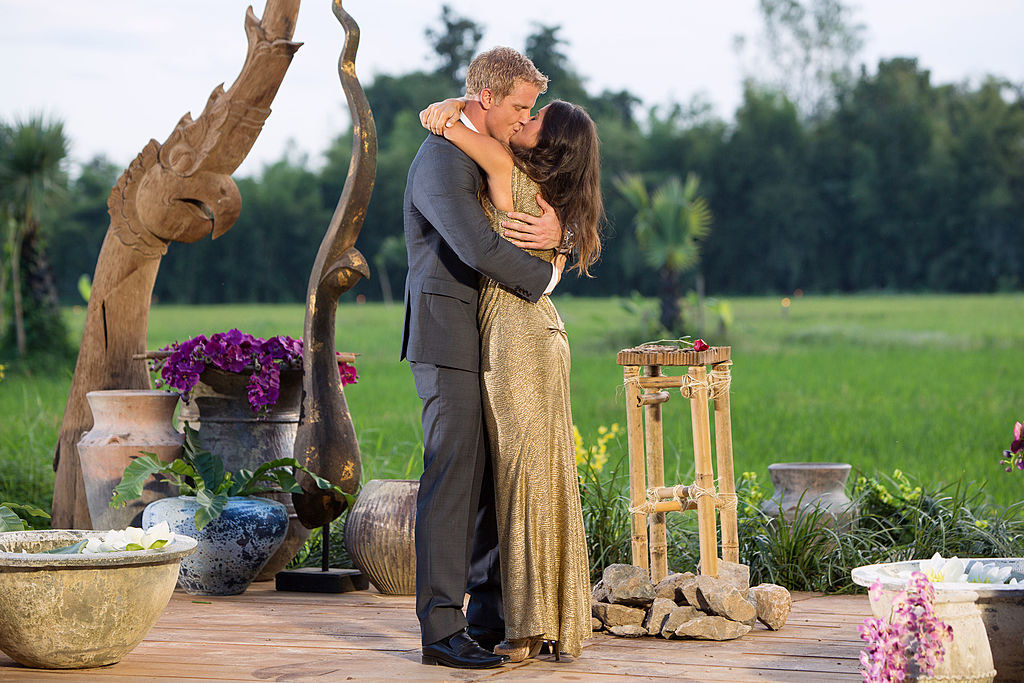 Currently, they are still happily married and have three kids together.
14.
Season 13 Bachelor Jason Mesnick proposed and became engaged to Melissa Rycroft before changing his mind and picking to be with Molly Malaney.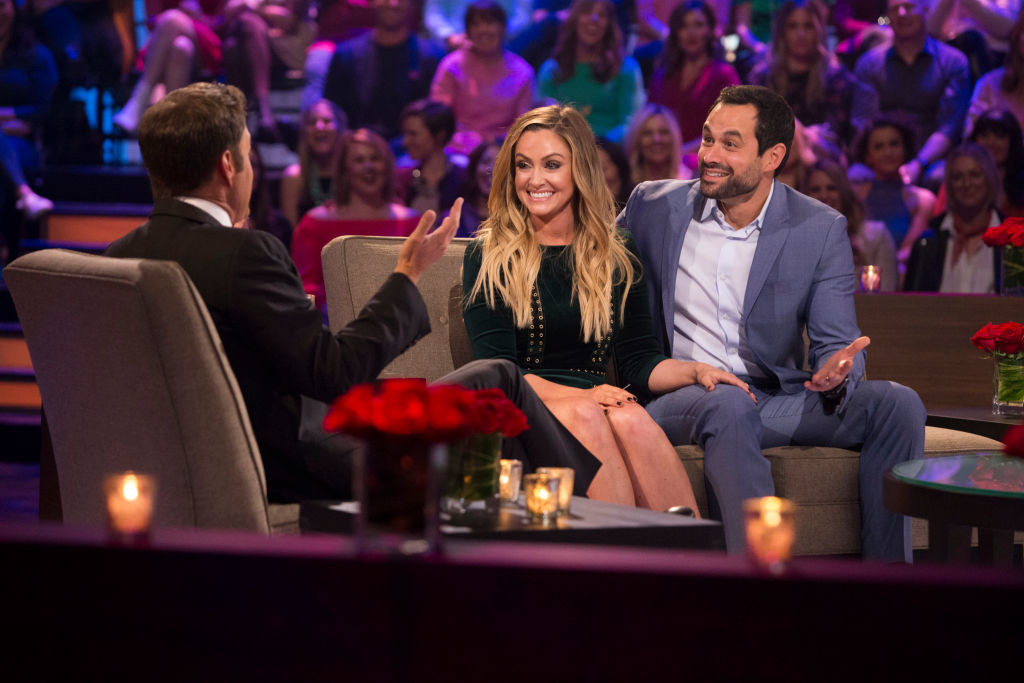 They're currently still together after 11 years of marriage and have two children.
And 9 couples that unfortunately couldn't even last a year together:
15.
Season 2 of Kourtney and Kim Take New York followed the journey between Kim and Kris falling in love. But as we all know, their love didn't last very long.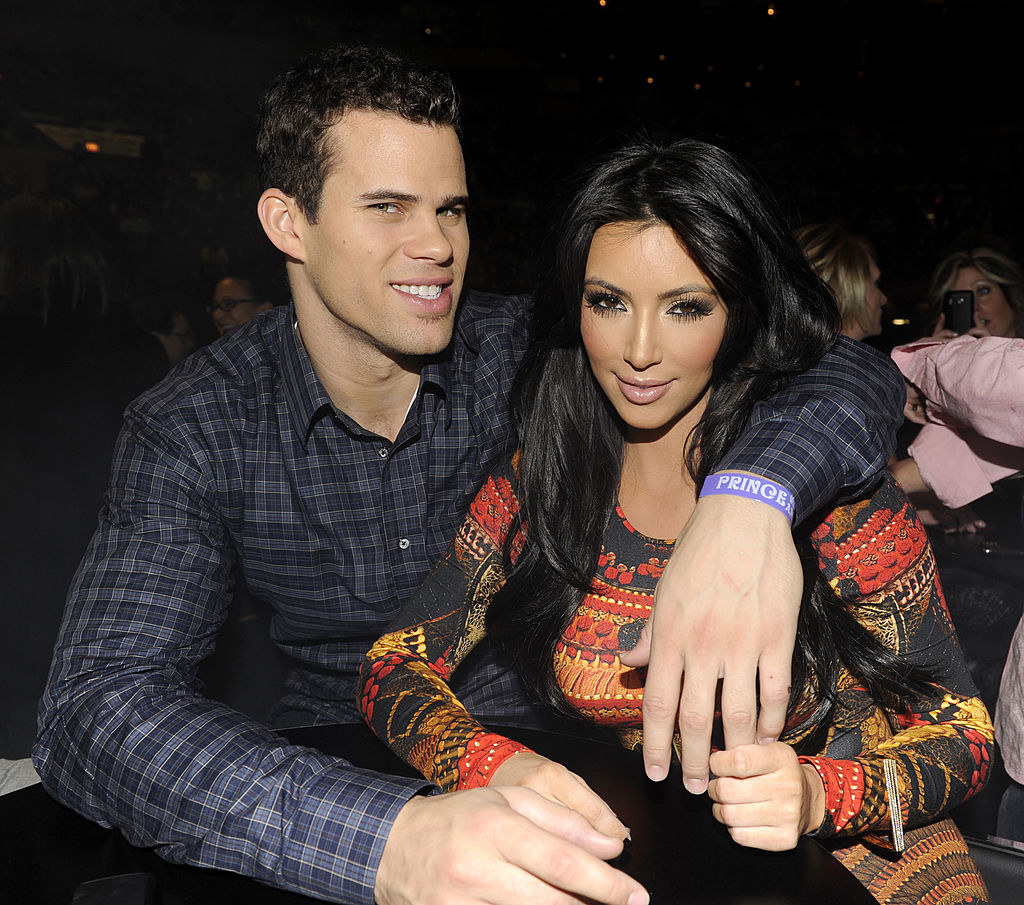 Just about the whole world has been keeping up with Kim since the end of her marriage to Kris and we've seen her do just about everything.
Following the divorce, Kris continued to play basketball until he retired in 2019.
16.
Earlier this year, Season 2 of Netflix's Too Hot to Handle came out and there were couples left and right, but only a few walked out together. Melinda and Marvin were one of them.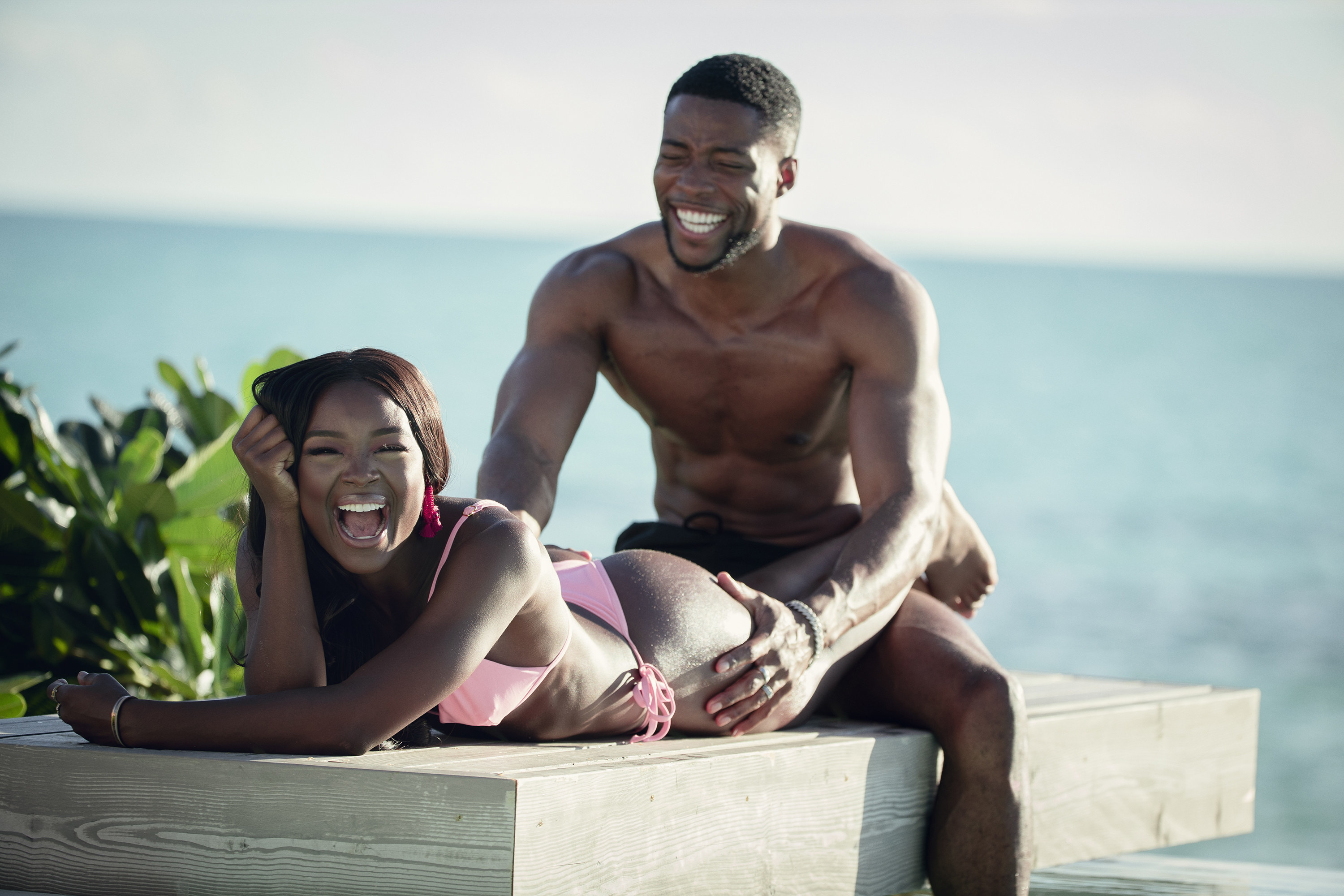 Since the breakup, Melinda has been thriving and continuing to make the world fall in love with her.
After winning the $55,000 prize, Marvin has gone back to living his best life in Paris.
17.
After going on several blind dates on Netflix's Dating Around, Lex decided to give Cory the honor of a second date. Unfortunately, their time together didn't go on much further than that.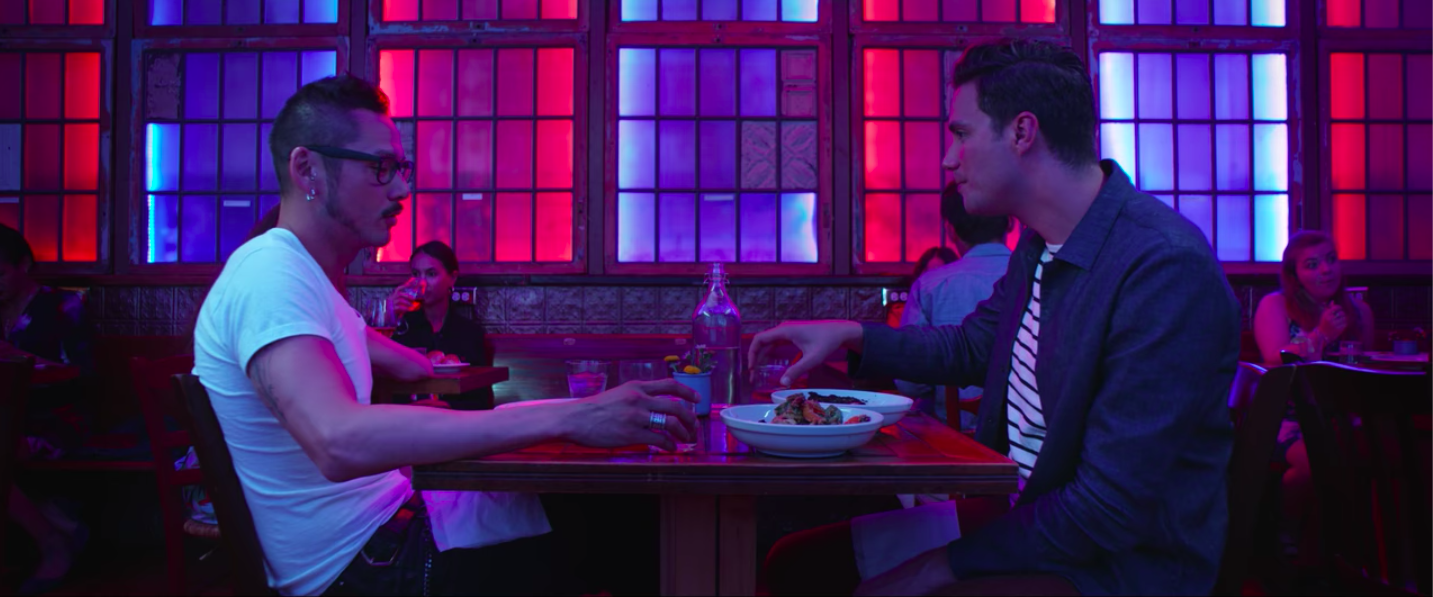 Lex has continued to be a costume/set designer and kept busy since his time on the show.
According to his Instagram, which he hasn't used since his time on the show in 2019, Cory lives a pretty private life.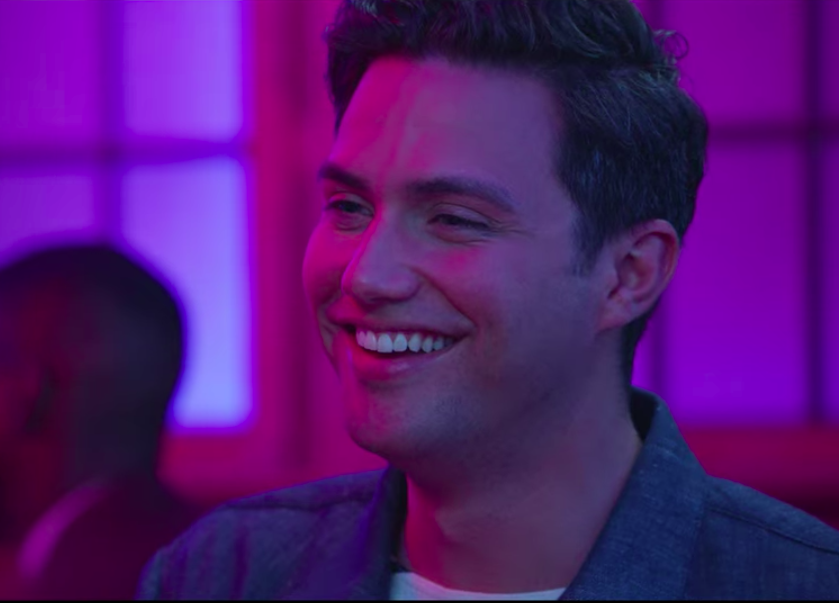 18.
Justine and Caleb were the winners of Love Island USA and looked adorable throughout their entire journey. Sadly, all good things must come to an end and they didn't last long after the show.
Even though the show ended, that didn't slow Justine down at all.
Similar to Justine, Caleb has also been keeping very busy since his time on the show.
19.
Sharron and Rhonda on Season 1 of Too Hot to Handle seemed like the perfect match but sadly their spark dimmed.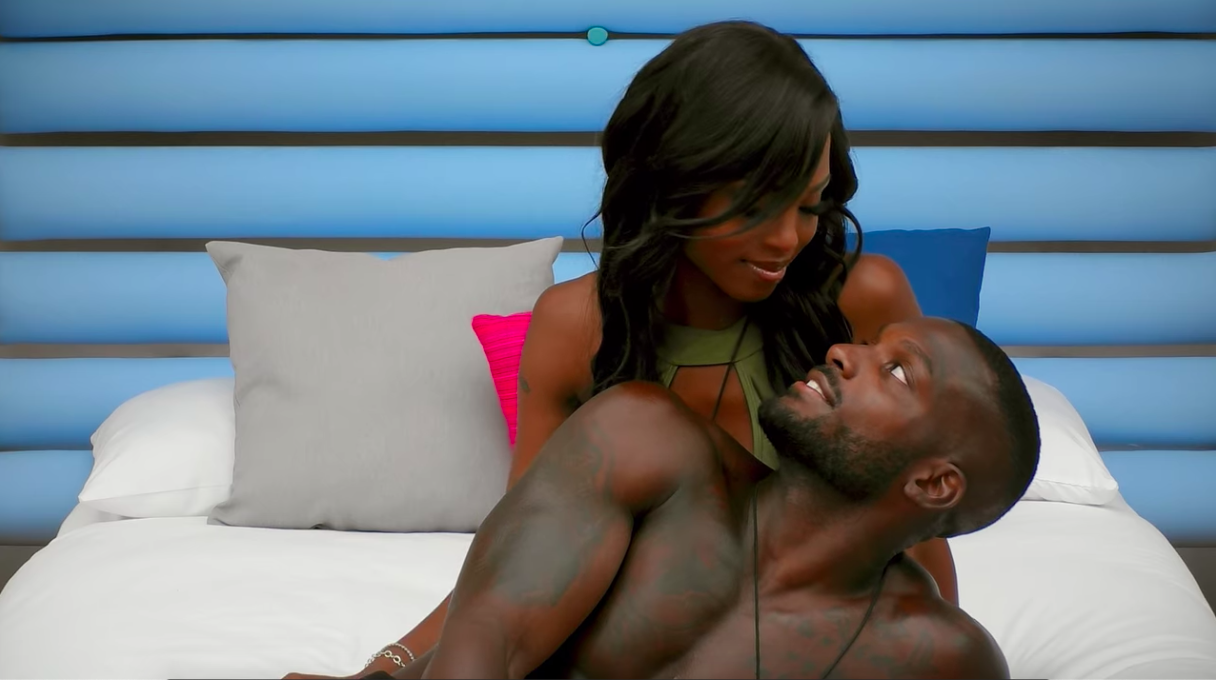 Since being on the retreat, Sharron has kept busy working as a model and he even appeared in a Fetty Wap music video.
These days, Rhonda spends her time in Atlanta living her best life with her adorable son.
20.
For Love Island fans, it wasn't shocking when Amber and Greg won Season 5, especially seeing how much everyone loved them. Sadly, their love didn't stand the test of time and they broke up five weeks after they first met.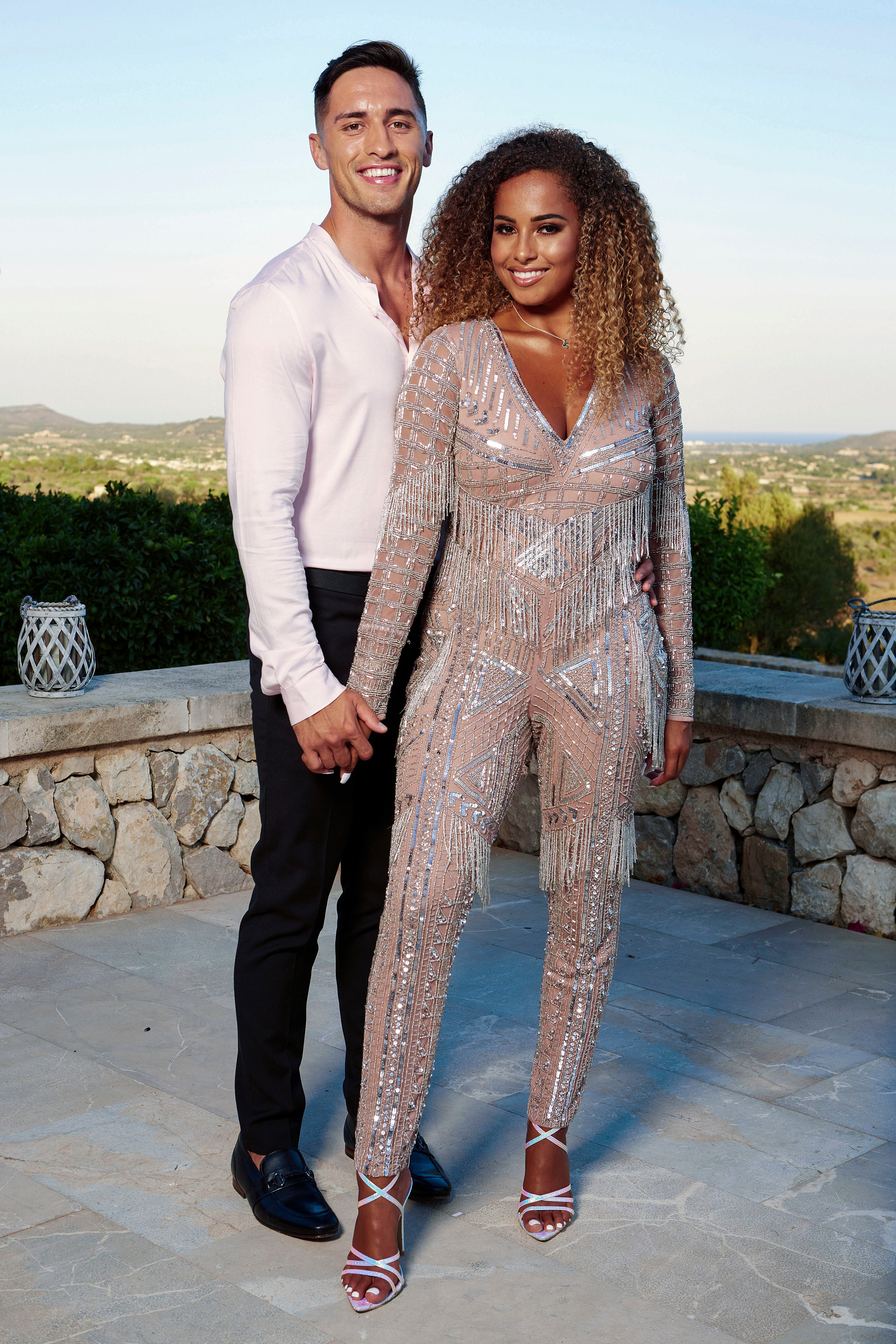 Since winning the prize (and our hearts), Amber has definitely kept busy.
Following his time at the villa, Greg has done a multitude of things including competing in the 2021 Olympics.
21.
During the second season of The Bachelor, Aaron Buerge and Helene Eksterowicz fell in love on national TV. Unfortunately, they broke up just five weeks after getting engaged.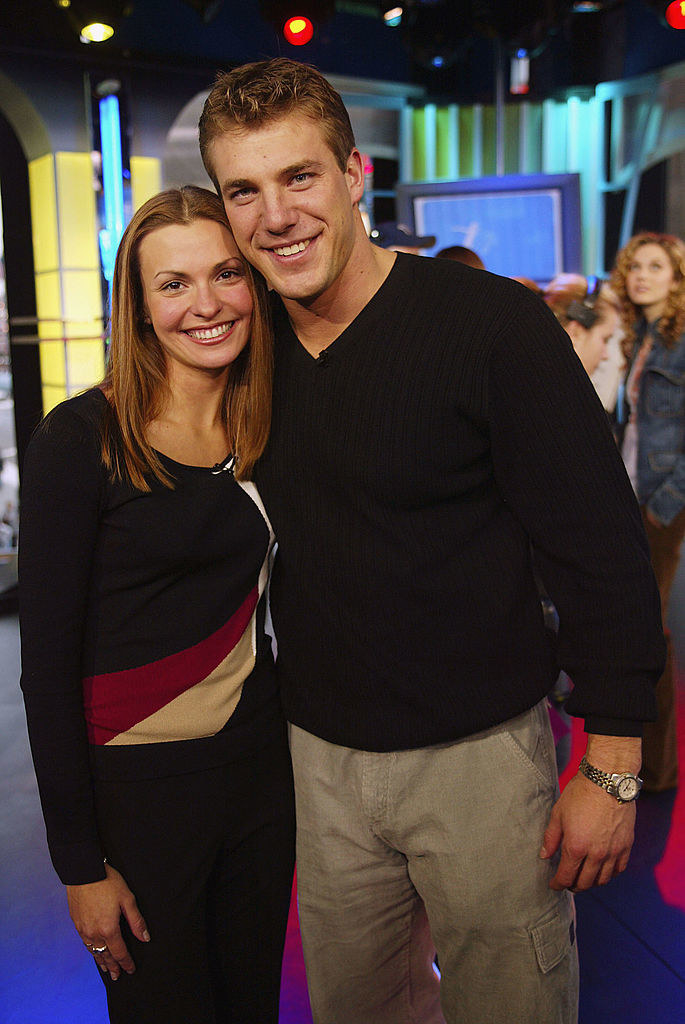 These days, Aaron is now a banker, remarried in 2009, and has three children.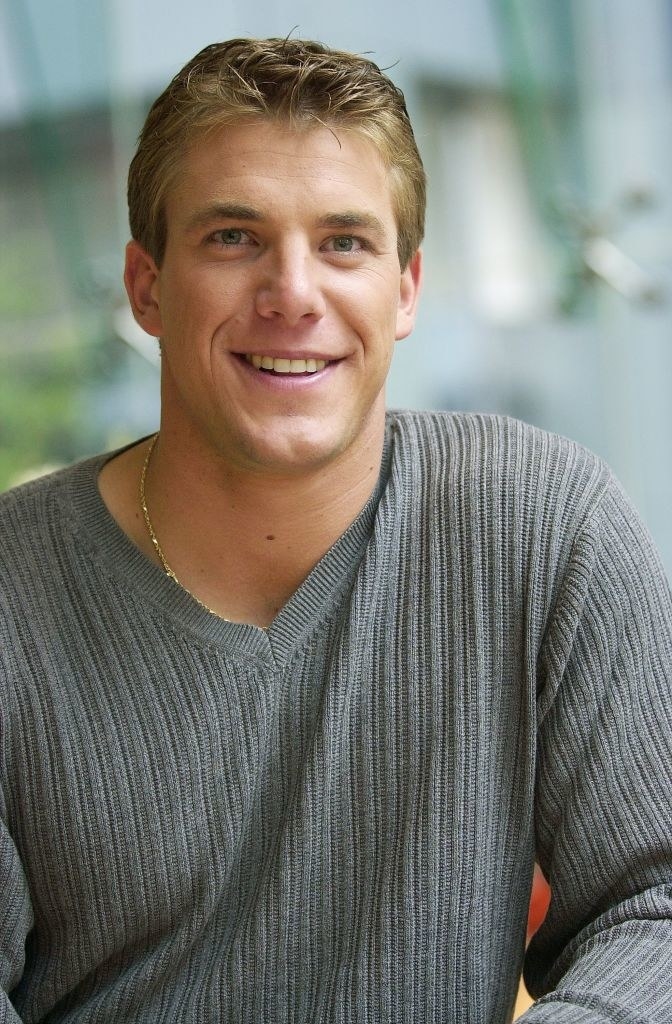 22.
At the end of Season 24 on The Bachelor, Peter Weber called off his engagement to Hannah Ann Sluss and chose to be with runner-up Madison Prewett. Unfortunately, the two broke up two days after reuniting during the "After the Final Rose" special.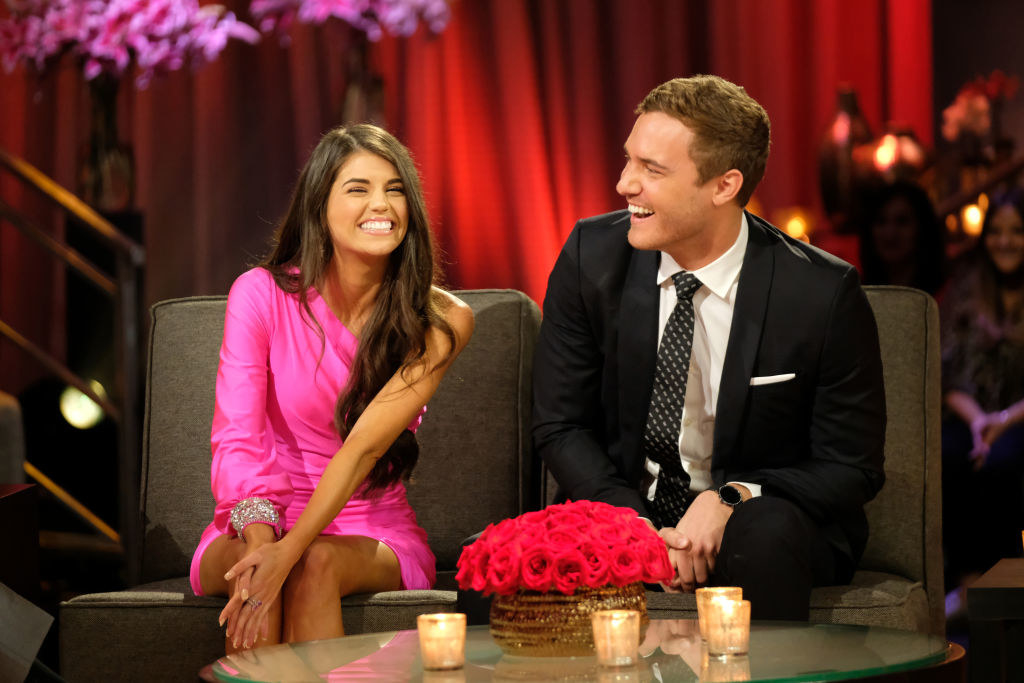 After his breakup with Madison, Peter started dating Kelley Flanagan, who came in fifth place on his season. The two shortly broke up at the end of 2020.
Since the breakup, Madison has kept pretty busy. She recently released a book called Made for This Moment in October.
23.
And finally, Heather Seidel and Derek Schwartz met in Season 4 of Married at First Sight. They got married but had problems that resulted in them splitting up 10 days later.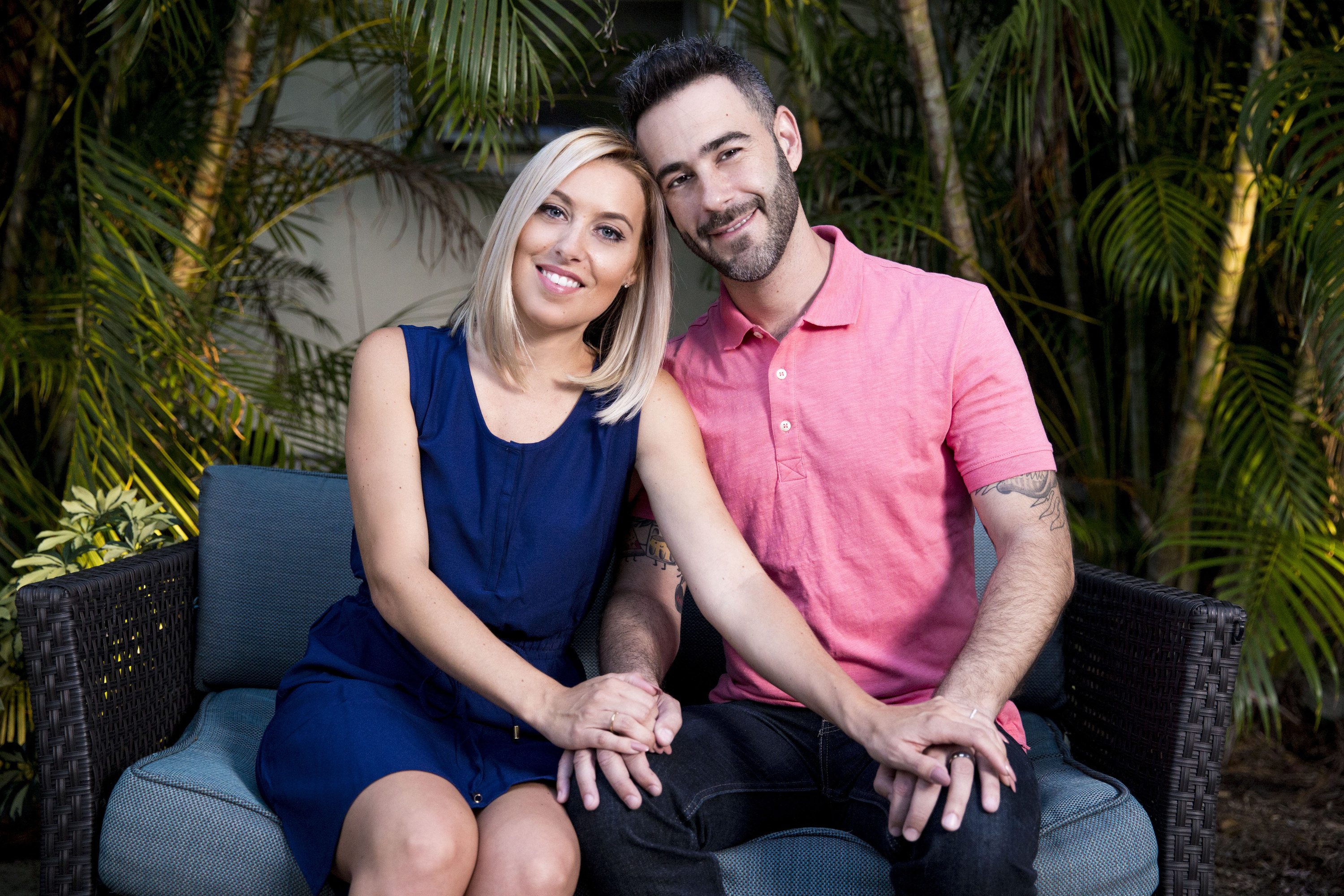 Heather lives a pretty private life since her time on the show but according to her bio, she's a new mom and a flight attendant.
Similarly to Heather, Derek has also kept a pretty private life since his time on the show.
Are there any couples you were surprised to see still together (or broken up)? Also, are there any reality TV couples that you wish made the list? Tell us in the comments below!