Earlier today, Prince Charles and Camilla Parker Bowles landed in New Delhi for a two-day visit as part of their ongoing tour of Asia.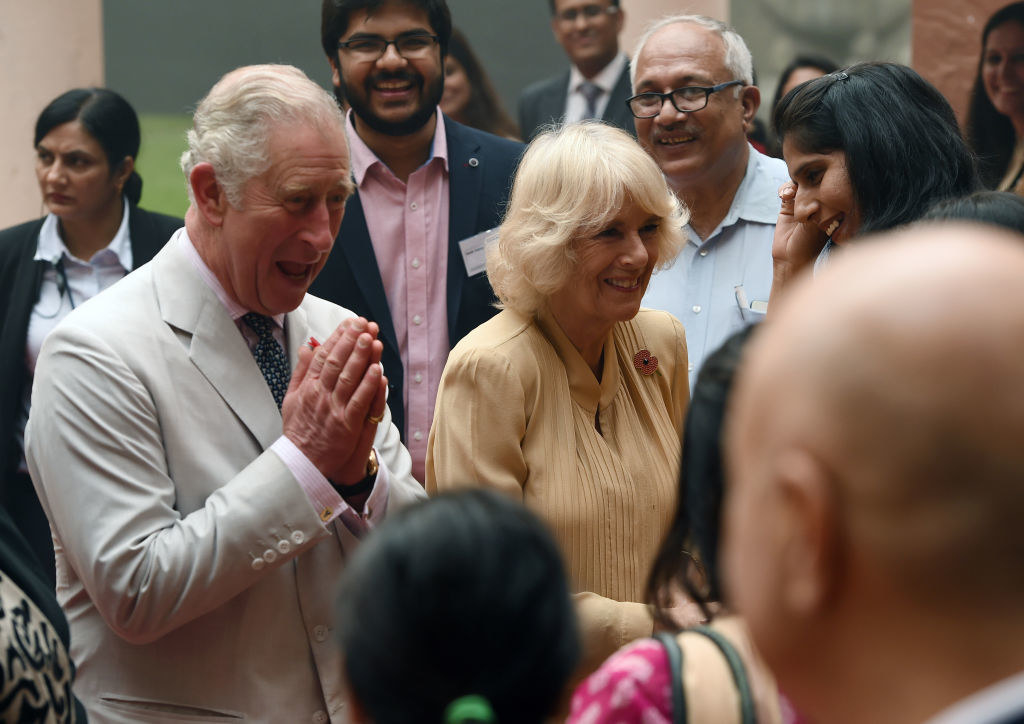 Unfortunately, they couldn't have picked a worse time for their trip, considering how the capital is in the midst of a full-blown environmental crisis right now.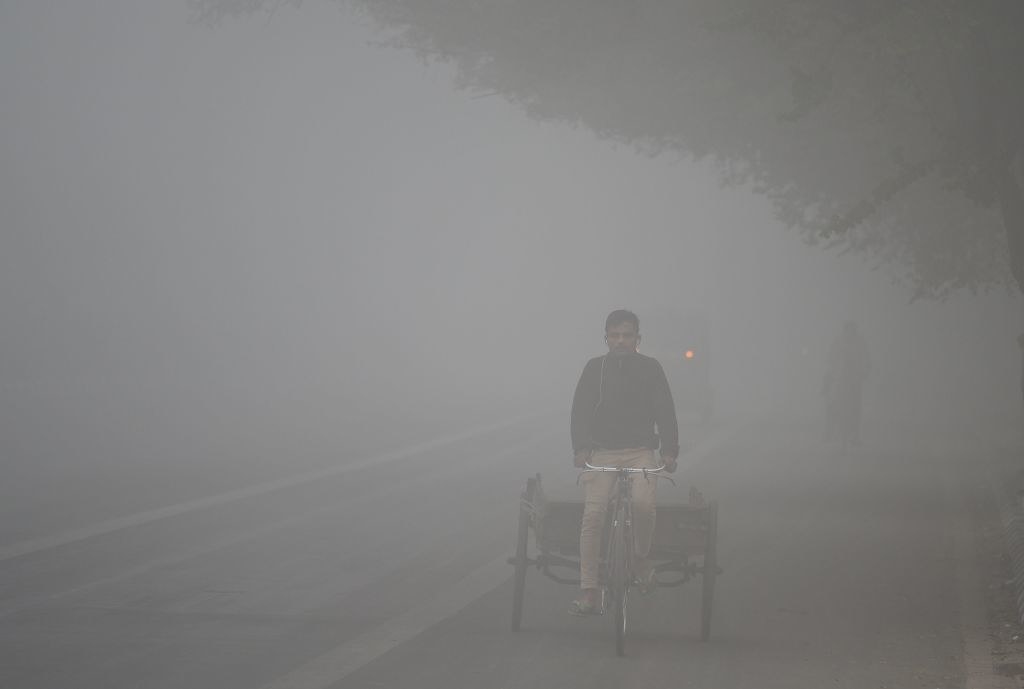 I mean, just one look at the first pictures of the royal couple proved how bad things were, because you could barely see them.
And, while he didn't say much, the regret on Charles' face was immediately apparent even through the smog.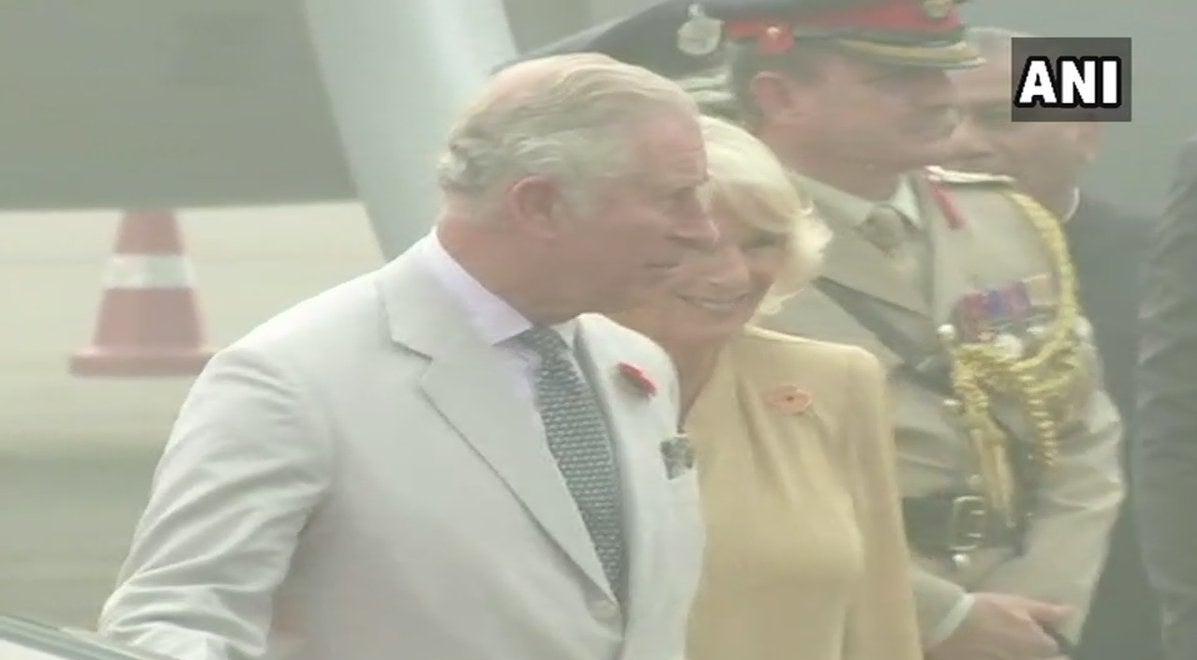 Now, you wouldn't be wrong in feeling bad for the guy. He's almost 70, and all that pollution might actually put him out of commission for a while.
Then again, his family *was* directly responsible for our oppression for very many years, so you can understand how the most of the public actually reacted...

By hailing this trip as our ultimate revenge for all that colonialism.

Turns out, us Indians are really into schadenfreude.

And, boy, did we ever rub it in.

As minor as their inconvenience may be, people are just glad that some payback is being inflicted for all their oppression and looting.

Of course, even amidst the jokes, there were those who did show concern and compassion for their health.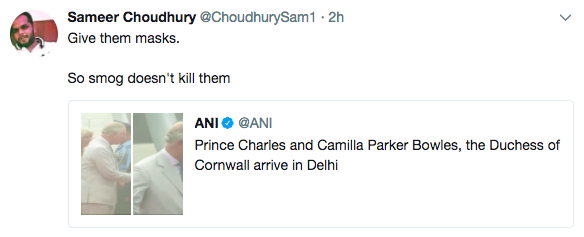 But, you know what? There's a time and place for everything – even pettiness.