On April 9, standup comedian Abijit Ganguly uploaded a bit that he has been performing around India for three years, about having an elder brother and its effect on budding cricketers.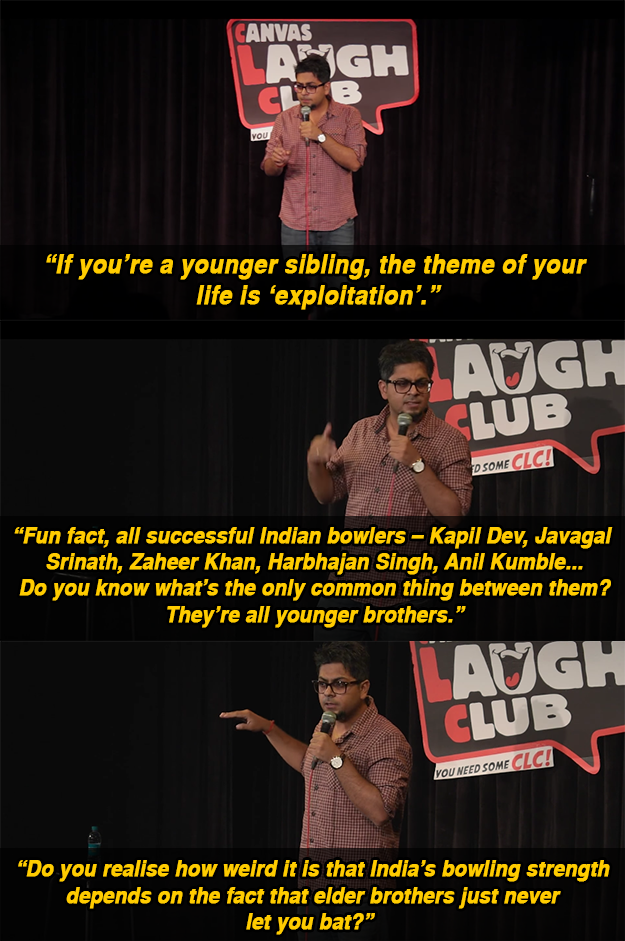 Keep that joke in mind, because last night, The Kapil Sharma Show celebrated its 100th episode by inviting cricketers from the Indian women's team.
Now, the show's humour has never been lauded for its smartness, but at least their jokes seemed to be their own, right?
Turns out, not so much.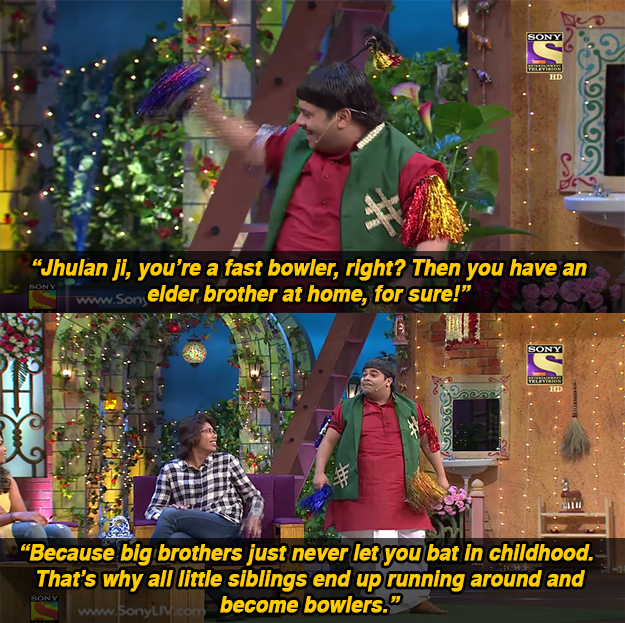 Soon after the episode aired, people started alerting Ganguly to the fact that his joke was plagiarised by Kapil Sharma's writers.
Ganguly posted a note on Facebook highlighting the theft, pointing out that it couldn't be mere coincidence that they wrote the same joke just a couple of weeks after his video went viral.
"I'm a full-time comedian and this is how I earn my bread and butter. When someone lifts a joke from me, it's as good as stealing from my house. It's unethical, disgusting, and just plain and simple wrong," Ganguly told BuzzFeed.
Ganguly's fellow standup comedians are calling Sharma out, and are asking for credit to be given where it's due.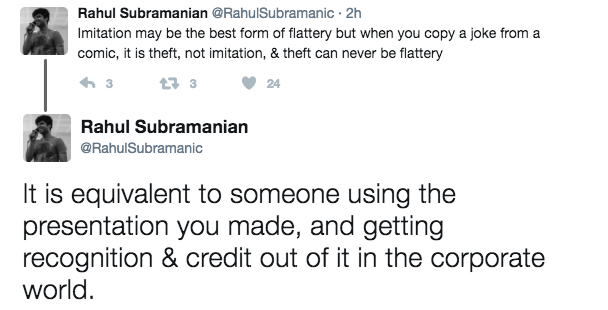 Looks like there are no comments yet.
Be the first to comment!