Sonakshi Sinha Got Into A Twitter Beef To Defend Why She's Singing At Justin Bieber's Mumbai Concert
Sonakshi Sinha feat. embarrassing faux pas.
In December 2015, Sonakshi Sinha made her pop singing debut to, let's just say, mixed reviews.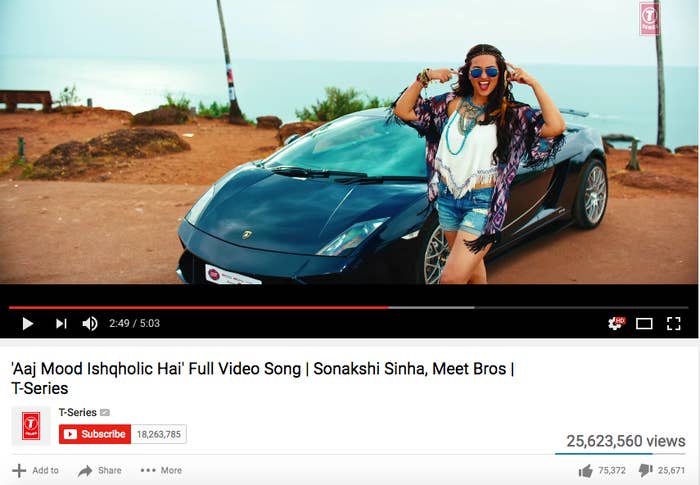 Sinha has moved on to bigger platforms since then, including performing on the same stage as Coldplay at last year's Global Citizen Festival in Mumbai.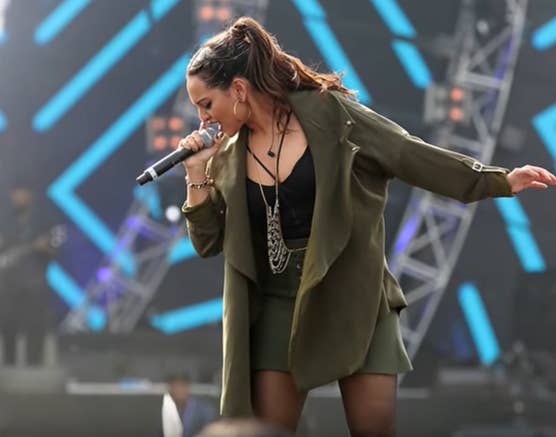 Now, in her biggest gig yet, she's been chosen as one of the opening acts for the world's most famous popstar, Justin Bieber.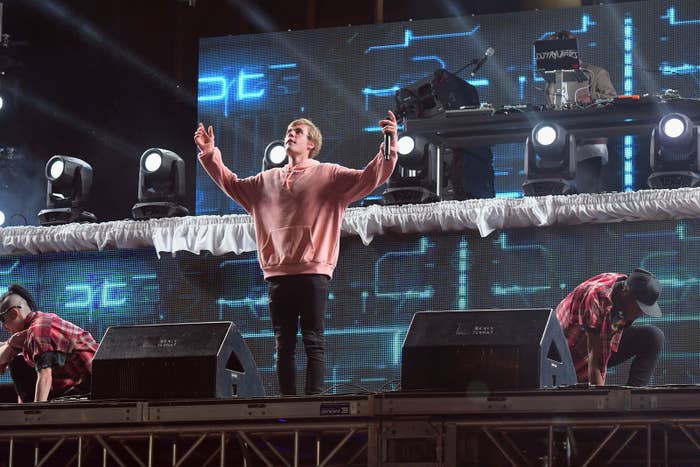 Unfortunately, the decision to put her on the lineup has not gone down well with other seasoned musicians, including Kailash Kher: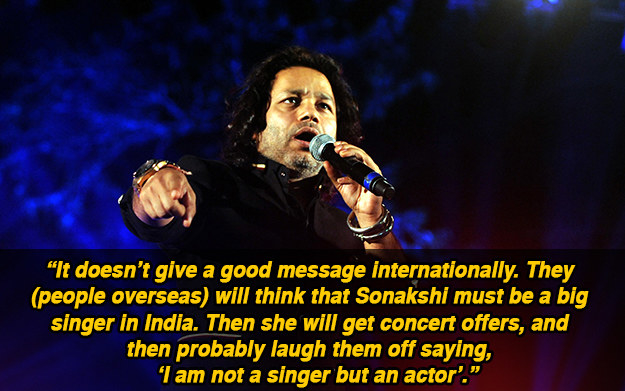 To add fuel to the fire, singer Armaan Malik took to Twitter earlier today to air his disapproval about Sinha's appointment.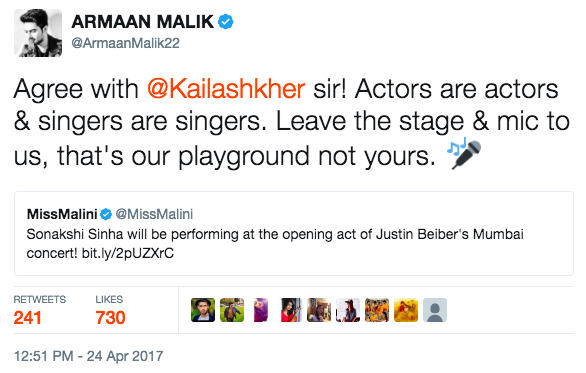 But not being one to take disses lying down, Sinha went all out to defend herself and her artistic integrity.
Sinha then went on to throw some serious shade at Malik, insinuating that he himself wanted to collaborate with her at one point.
To his credit, Malik was measured in his response, and laid out exactly why he thought the organisers' decision was unfair.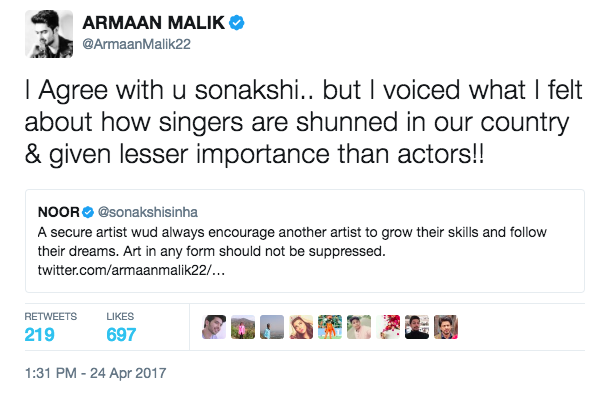 And, unfortunately for Sinha, her sass kinda fell flat when Malik tweeted this: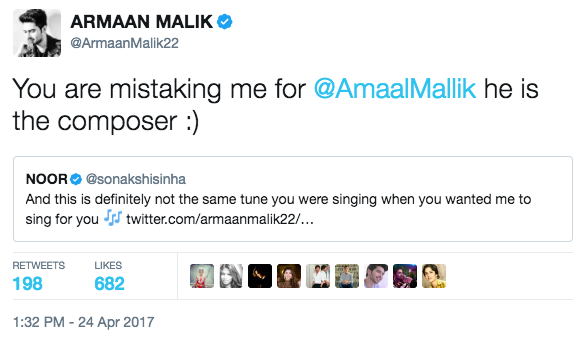 Yaaaaa... Turns out, Sonakshi was thinking about music director Amaal Malik and not *Armaan* Malik, the dude she was actually beefing with.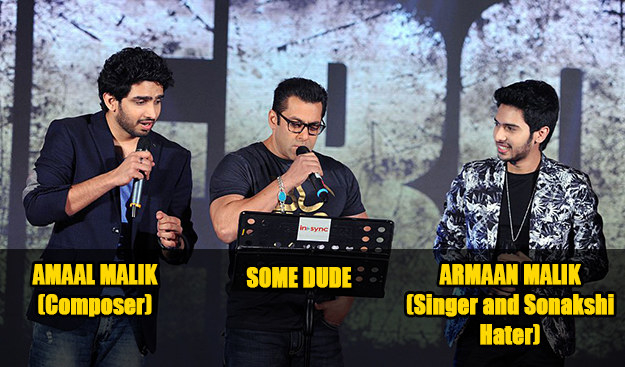 She did subsequently try to defend herself, but was shot down by the other Malik in question.