The 100th episode of Koffee With Karan airs this weekend, featuring Salman Khan and his two brothers, Sohail and Arbaaz.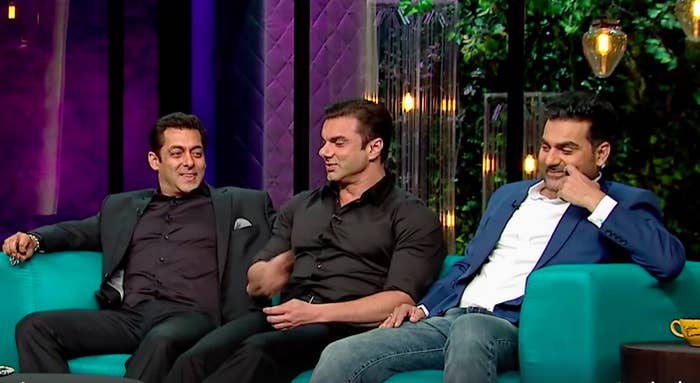 Now, one of the games Johar likes to play is "Marry, Hookup, Kill", where he gives his guests some names and makes them choose which person they would assign to each of the options.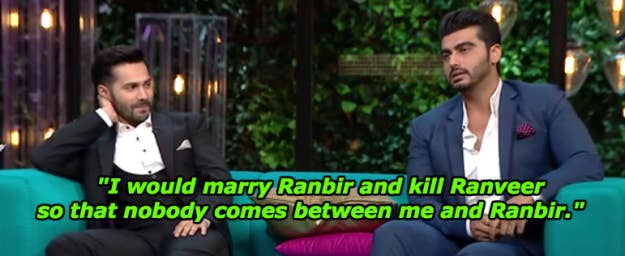 Johar, of course, played the game with Salman too. But not before making a ~subtle~ change to the rules.
If you're wondering what prompted the change from "kill" to "befriend", it might have something to do with the fact that Khan was literally charged with killing a man in the infamous 2002 hit-and-run case.
If you're wondering, Khan refused to answer the question anyway.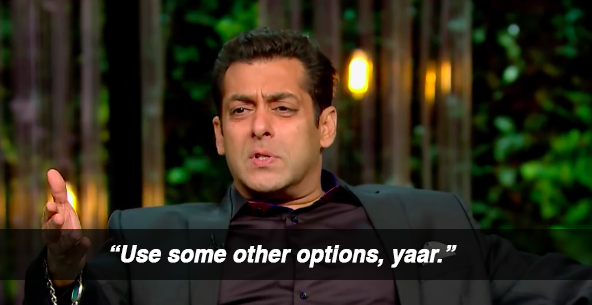 Meanwhile, everyone else...