The latest episode of Koffee With Karan featured one of Bollywood's most long-lasting couples, Kajol and Ajay Devgn, as they talked about their careers and marriage.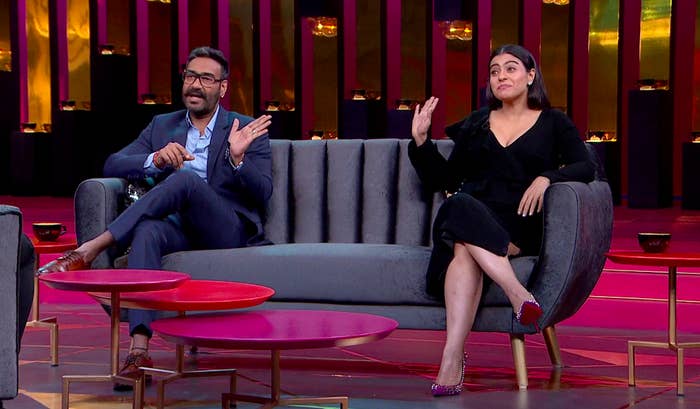 Here are some of the highlights from this episode that varied between sassy and passive aggressive, depending on your perspective:
1.
When Kajol revealed that her husband and I are the same person.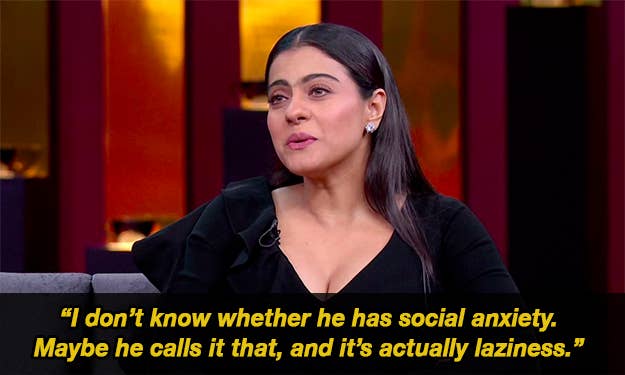 2.
When this two-second exchange revealed the dynamics of their entire marriage.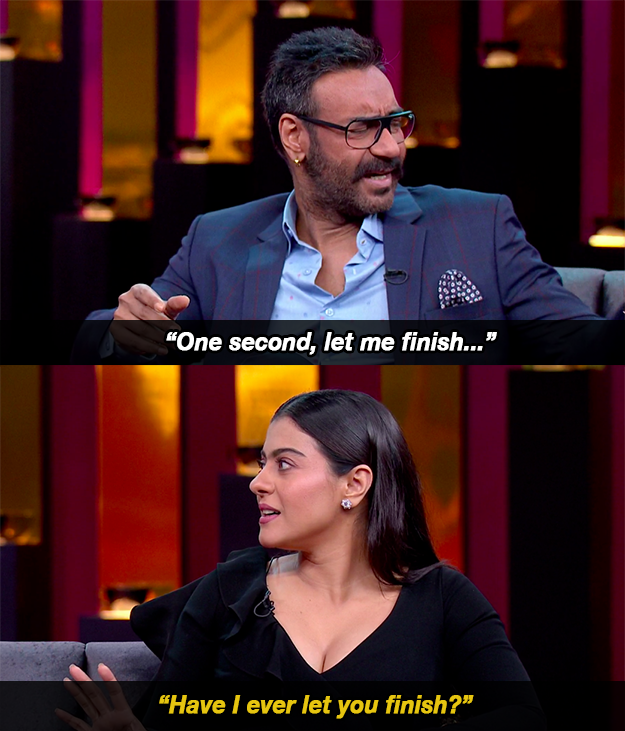 3.
When Ajay acted like the typical Instagram-disapproving parent towards both his daughter and his wife.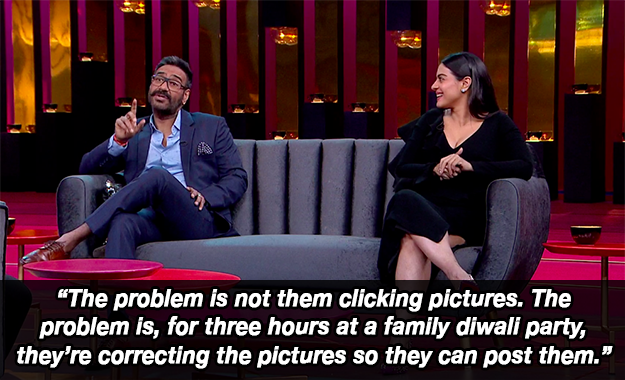 4.
When Ajay described why their marriage works, but didn't win many points for his skills as a husband.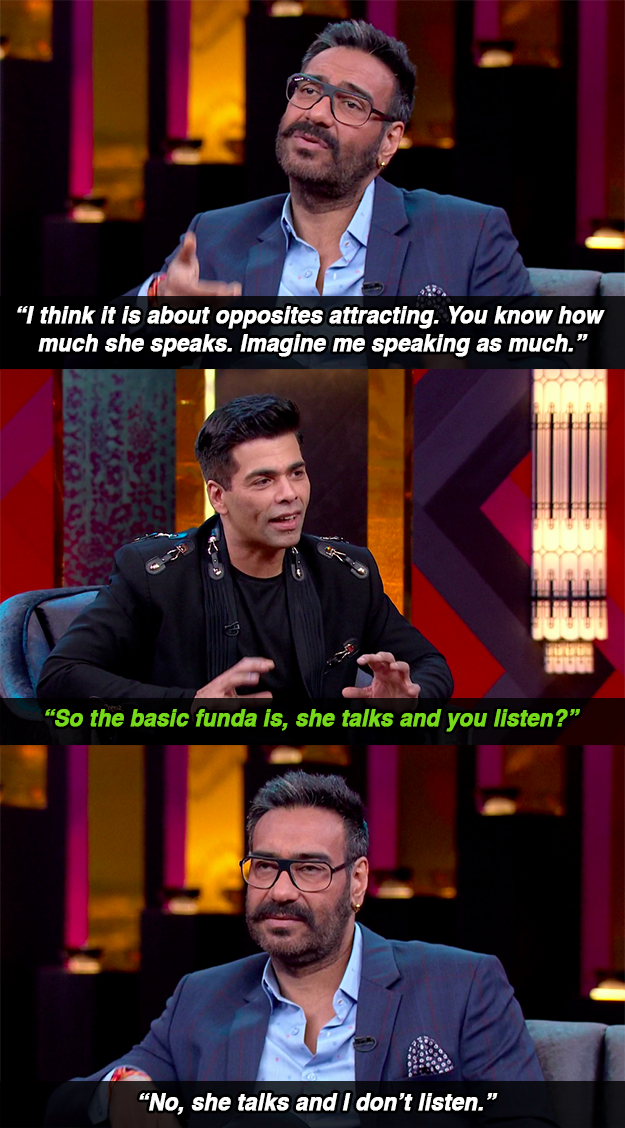 5.
When Karan and Ajay ganged up to make fun of Kajol's frugal lifestyle choices, much to her disapproval.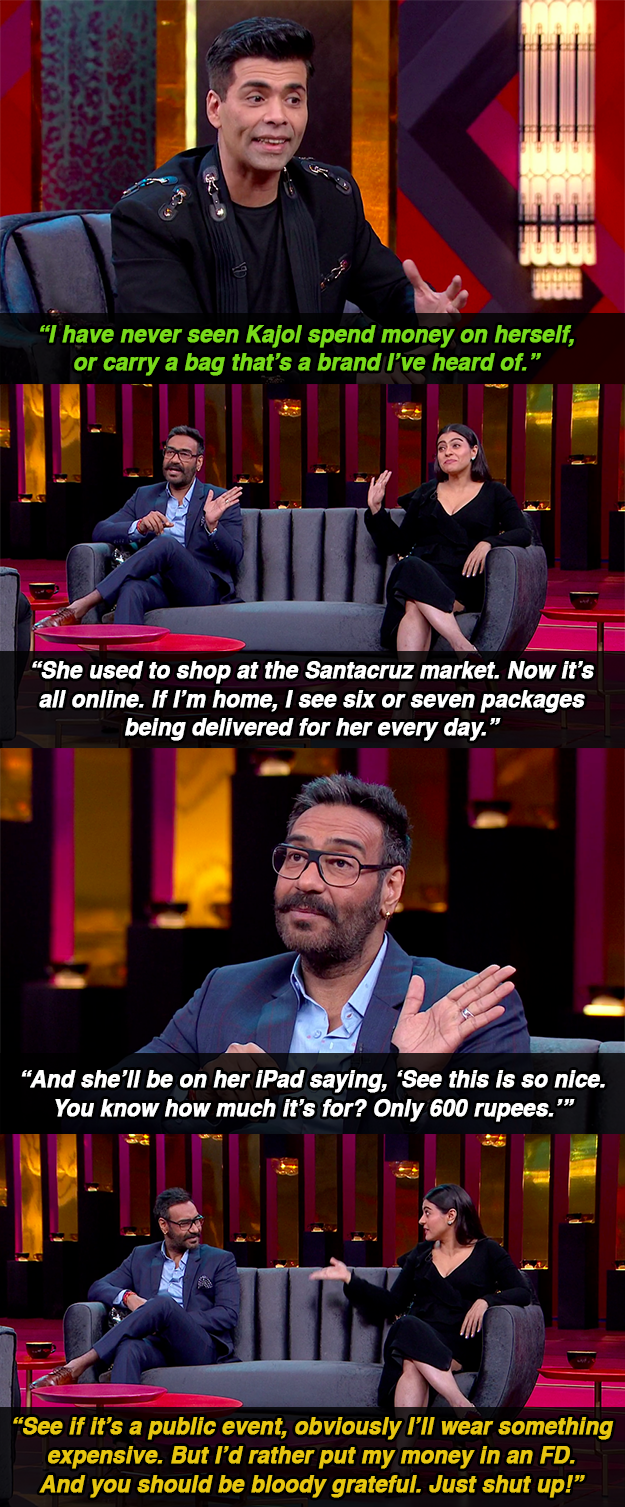 6.
When Karan couldn't understand the importance of utility over luxury.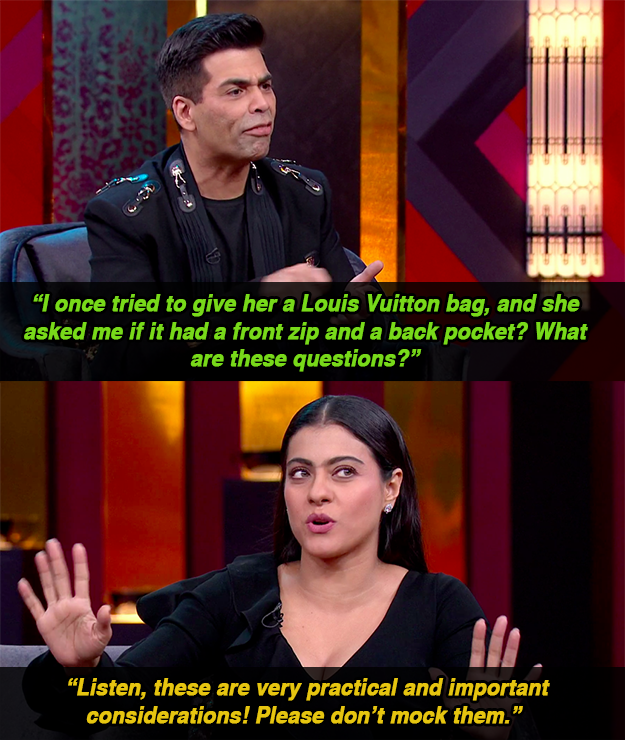 7.
And when Ajay revealed how he uses his wife's content nature to his advantage.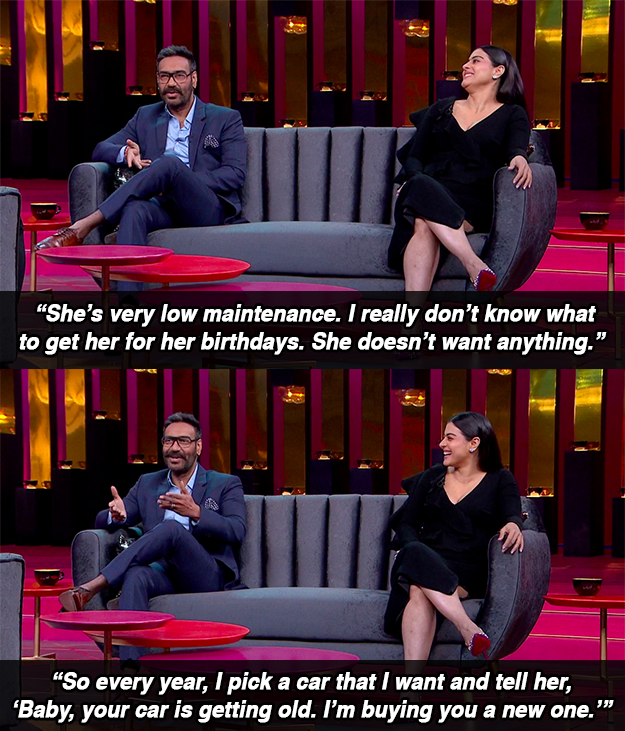 8.
When their exchanges started getting sassier.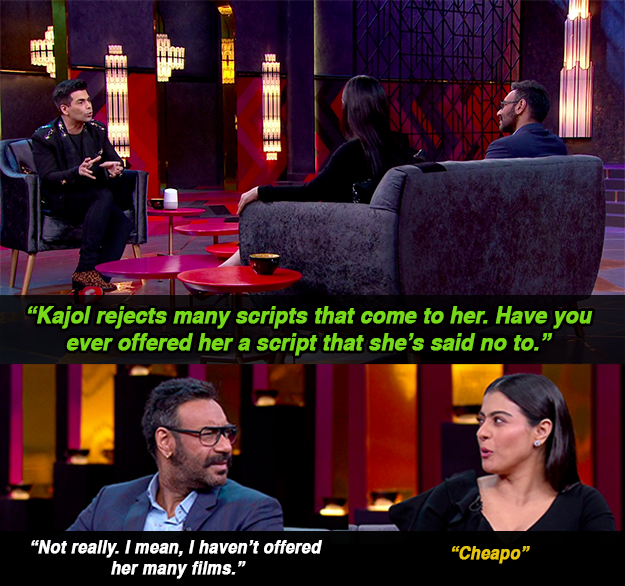 9.
When Kajol got honest about her past co-stars.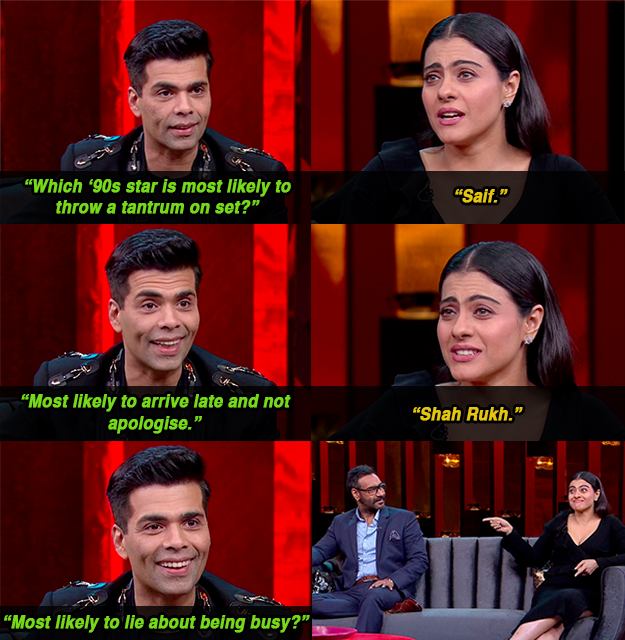 10.
When, like everyone else, Kajol confirmed who the biggest gossips in the industry are.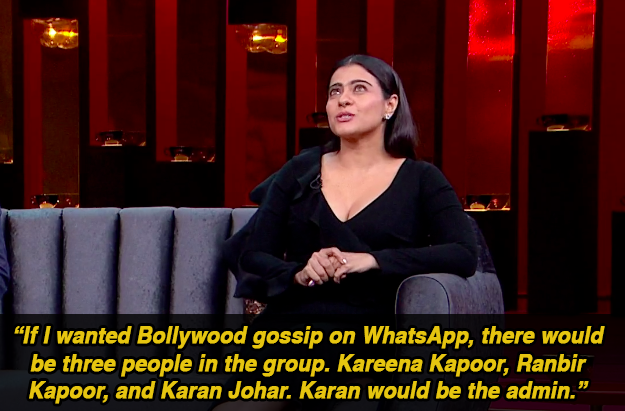 11.
When Kajol revealed that she wasn't too impressed by the fitness bug that's hit the industry.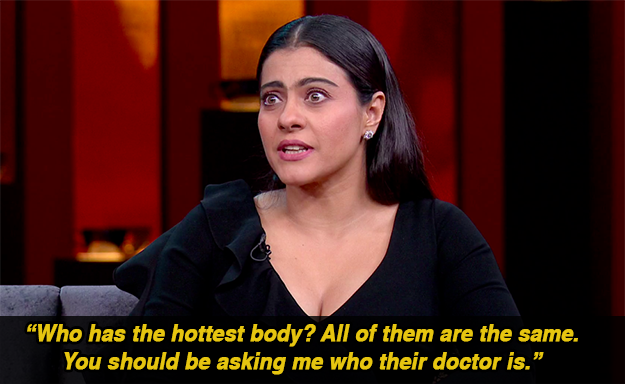 12.
When Karan asked Ajay about his superstitions, and got sassed about the not-so-blockbuster project they once collaborated on.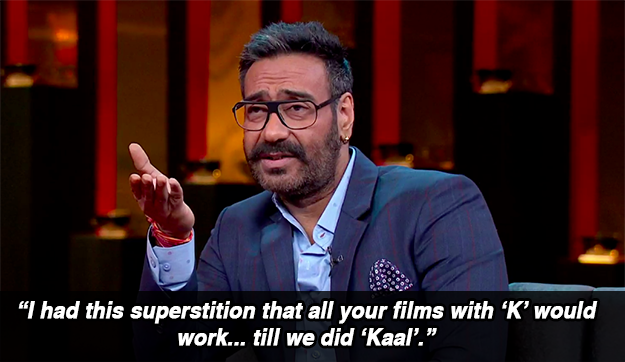 13.
When Kajol scandalised Karan by almost saying a bad word on national television, thanks to Ajay.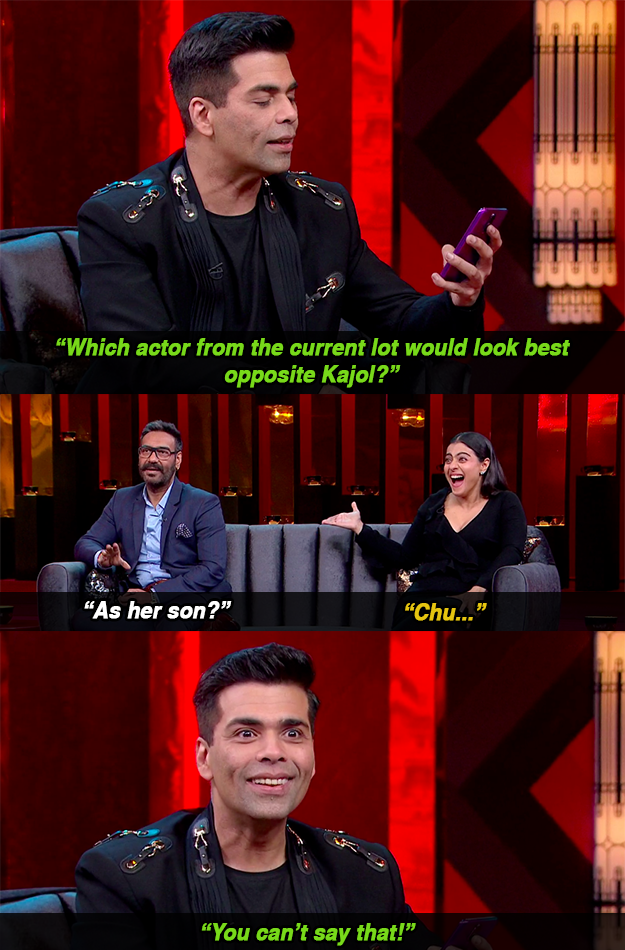 14.
When Ajay's fight for the Koffee Hamper got a little too real and intense.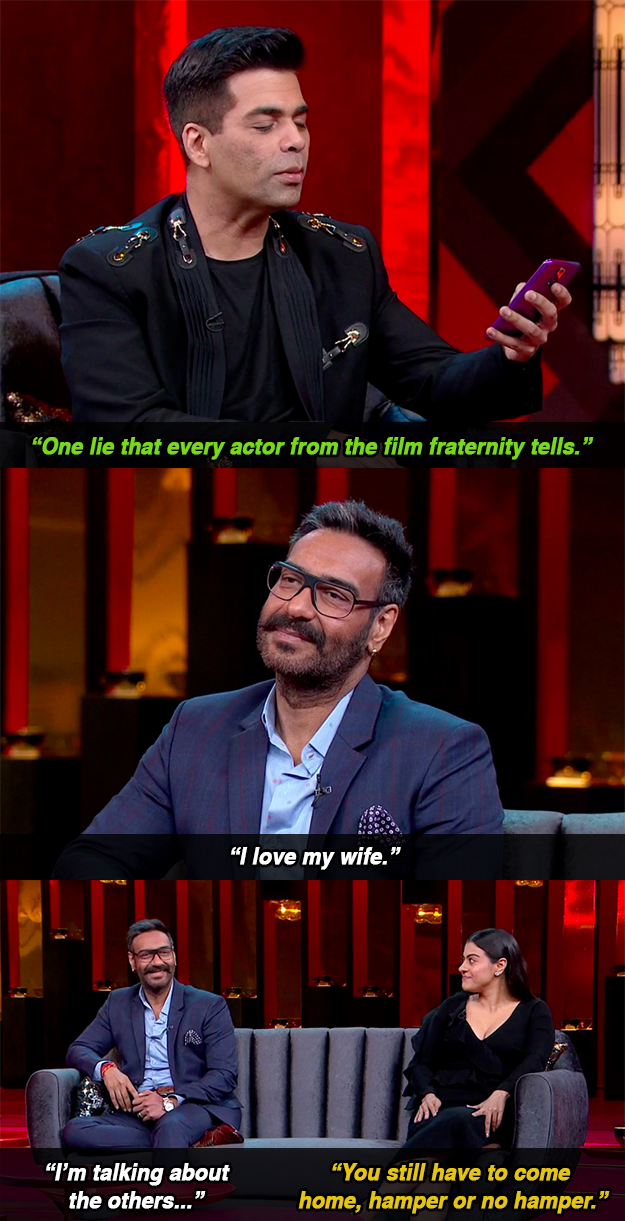 15.
When Ajay stated an opinion no one would disagree with.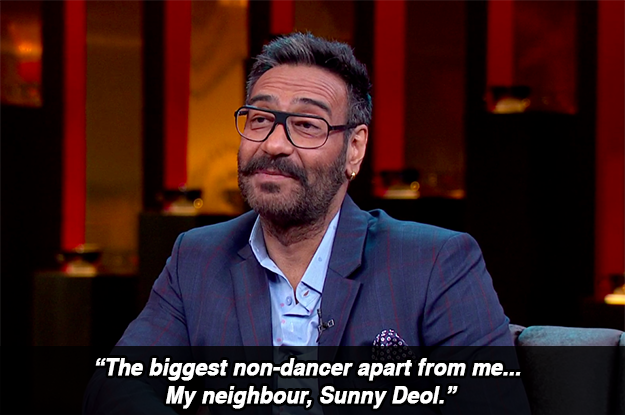 16.
And when Ajay lost whatever few brownie points he may have won during the episode, as soon he forgot his anniversary.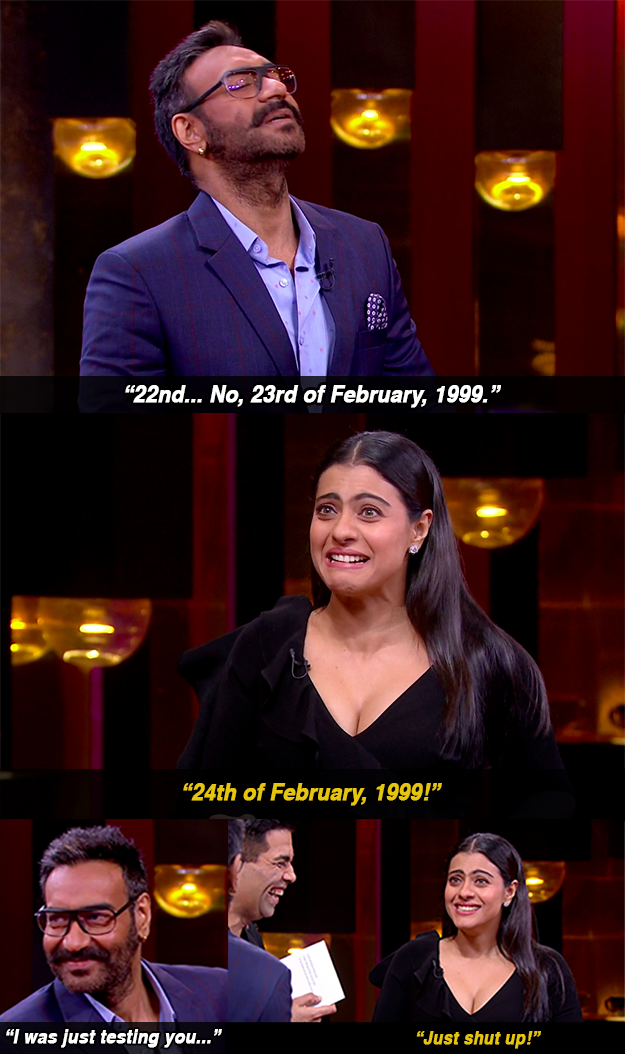 Watch the full episode on Hotstar, and catch Koffee With Karan every Sunday, 9 p.m. on Star World.