Jaden Smith's eclectic personality is the stuff of legend, but his Twitter account, filled with his musings on life, is on another level only.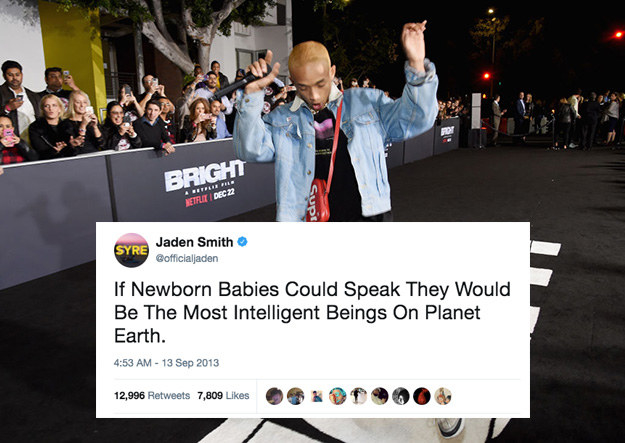 So, earlier today, when he randomly tweeted that he wanted to be in a Bollywood movie, it was no surprise that the internet blew up at the possibilities.
Fans were all in on the idea, and expressed their approval of this dream project in droves.
Some even started tagging directors who could make said dream come true.
But the true heroes were the fans who couldn't wait to see if Smith's wish would pan out, and took matters into their own hands.
As more people contributed Bollywood movie posters starring Jaden, the hilarity on the thread kept levelling up.
And the photoshop game kept levelling down.
Levelling down to some seriously comical shit.
And you had to admit, some of these reimagined films couldn't possibly be any worse starring Jaden.