In case you slept through it – and you probably did – two of the world's most powerful leaders, Narendra Modi and Donald Trump, hung out at the White House earlier today.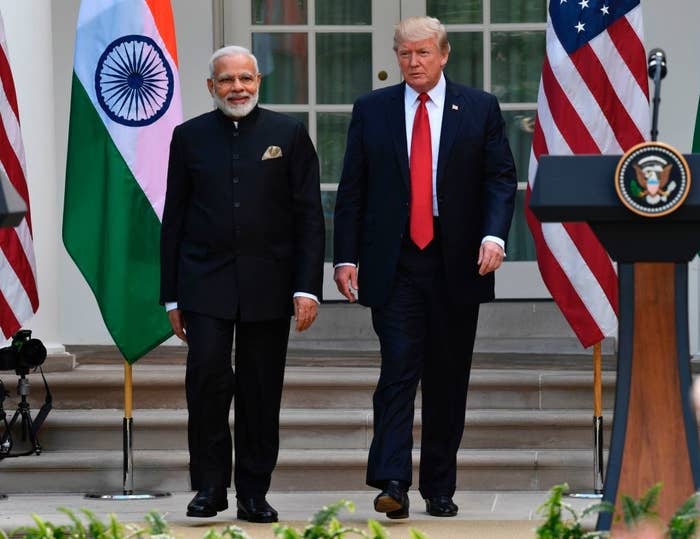 1.
This was the first time the two were meeting, but you wouldn't know it looking at how instantly they connected.
2.
The PM came bearing gifts, including Kashmiri shawls and a silver bracelet for First Lady Melania Trump.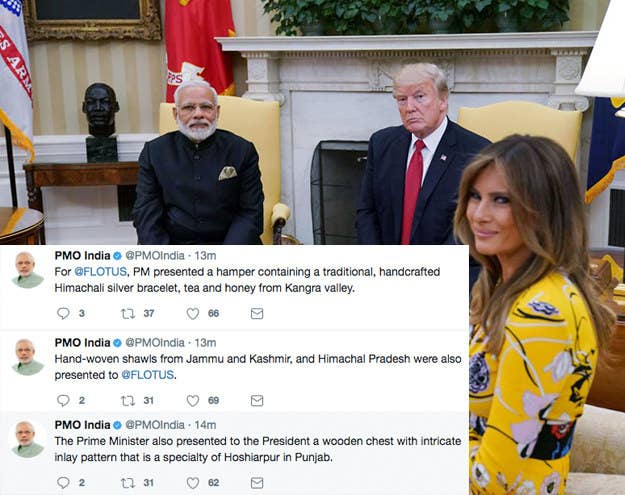 3.
Modi also presented Trump a postal stamp that was issued by India in 1965 to commemorate the death centenary of Abraham Lincoln.
4.
After a brief one-on-one meeting, the duo headed to the Cabinet Room for delegation level talks, during which Trump thanked Modi with a humblebrag.
5.
The duo then addressed the media, at which point Trump decided to double down on the humblebragging.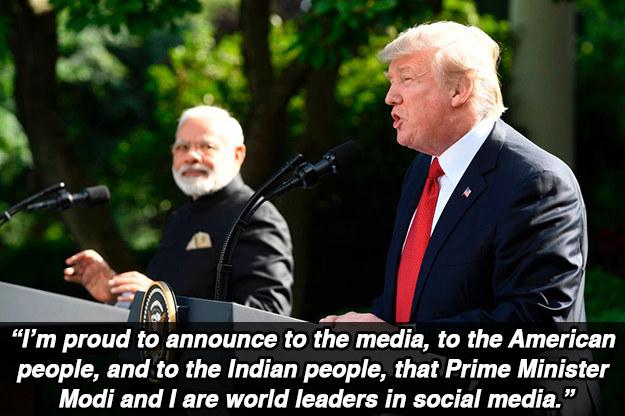 6.
Finally, over an hour after they first met, Modi went in for his trademark hug at the end of Trump's statement.
7.
However, things got a ~little~ intense when Modi refused to let go of Trump...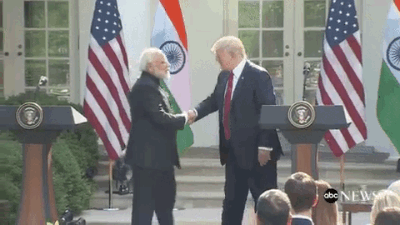 A move that many hailed as a tactical masterstroke, considering Trump's penchant for making handshakes very awkward.
8.
He then read out his statement, asserting that the fight against terror was their main priority, and ended it on a typically polite note.
9.
And to cap off the successful meeting, he became the first foreign dignitary to be hosted for dinner by Trump at the White House.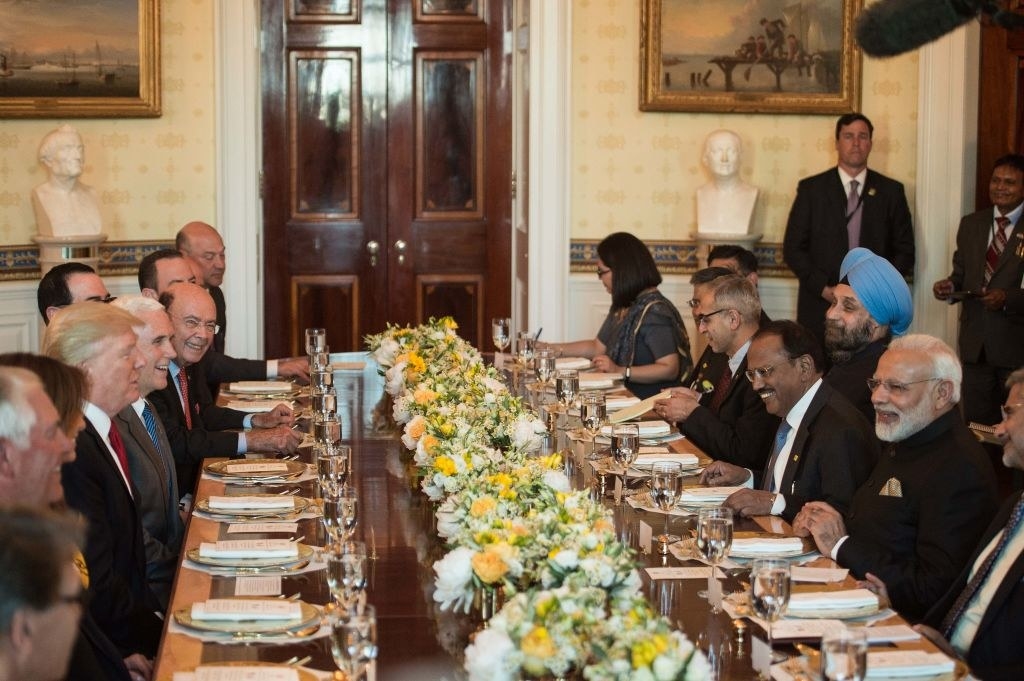 10.
PS – in case you were wondering, yes, there was a second hug.