Earlier today, CNN News18 tweeted an alert about a person getting arrested in New Delhi for selling firecrackers illegally.
Amongst the many responses was this *super* vexing tweet from the Indian Ministry of Finance: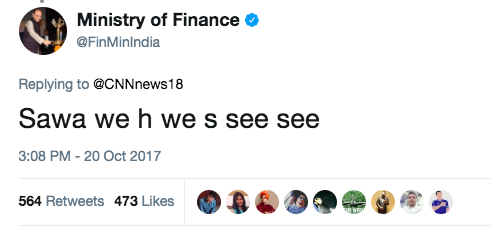 If you have any idea what those words mean, good on you. But literally everyone else compared it to Donald Trump's infamous 'covfefe' moment earlier this year.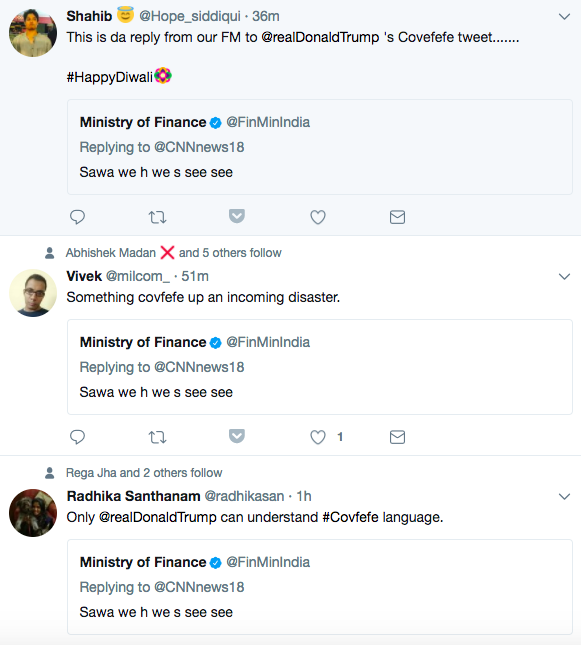 While its meaning may have escaped the majority, no one was gonna let go of a chance to get a few jokes in.
I'm sorry, did I say a few jokes? I meant a lot...
A whole lot!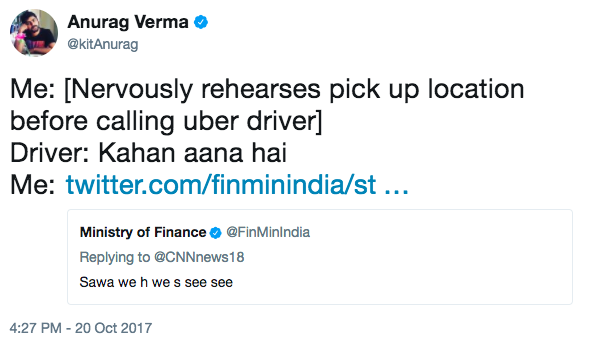 There were jibes made at the government's questionable financial policies in the past year.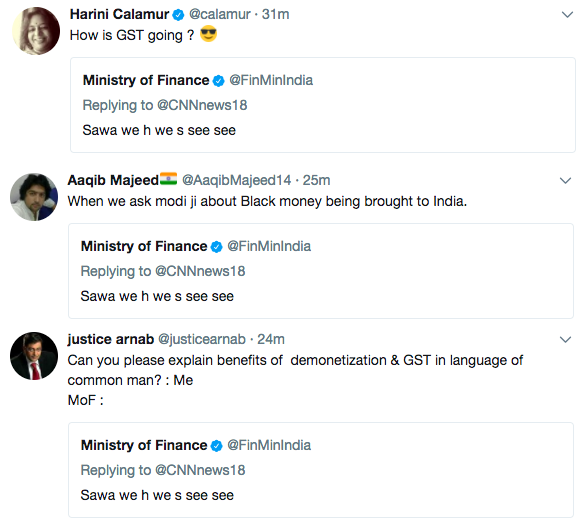 There were jokes from the Potterverse.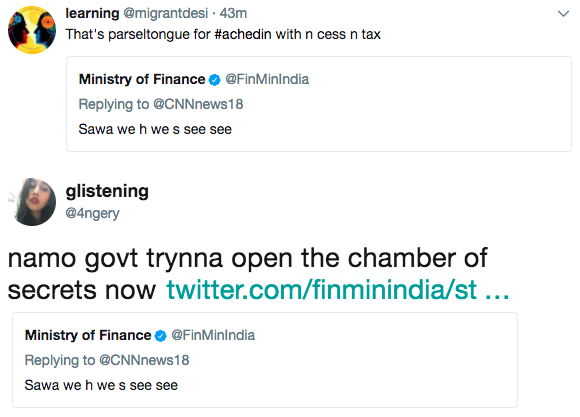 And some jokes just doubled up as genuine concern for the person tweeting from the Finance Ministry account.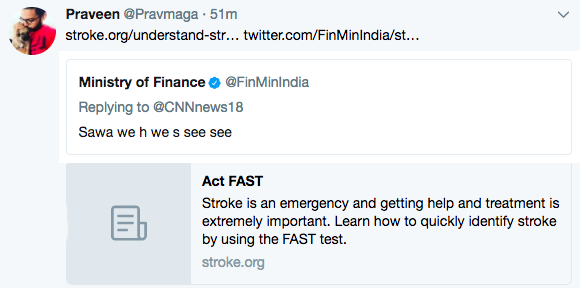 While it's probably something as innocent as a butt tweet, you can be sure one intern was in for a very awkward meeting with his boss after this.
I just hope he remembers the words of a very wise man before he goes in – "Sawa we h we s see see".