...so we could KNEE. THEM. IN THE JUNK.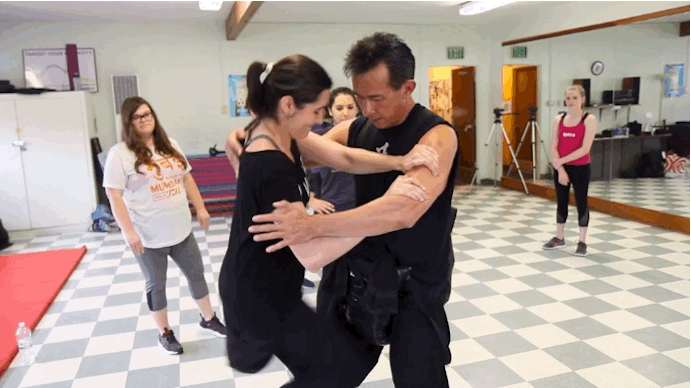 And for dealing with attackers from behind, we learned to dick punch with control and terrifying accuracy.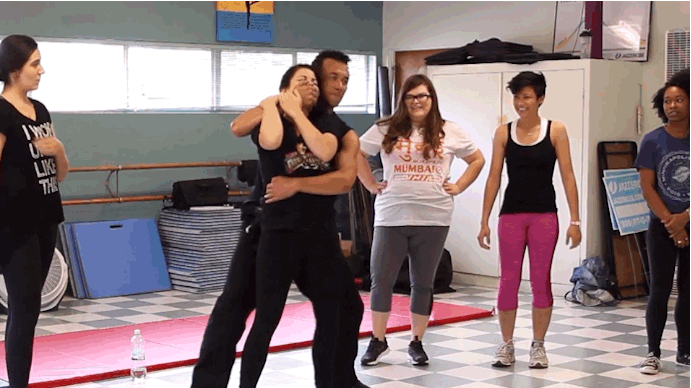 By the end, we were learning some more advanced techniques for REALLY causing our would-be attackers serious pain.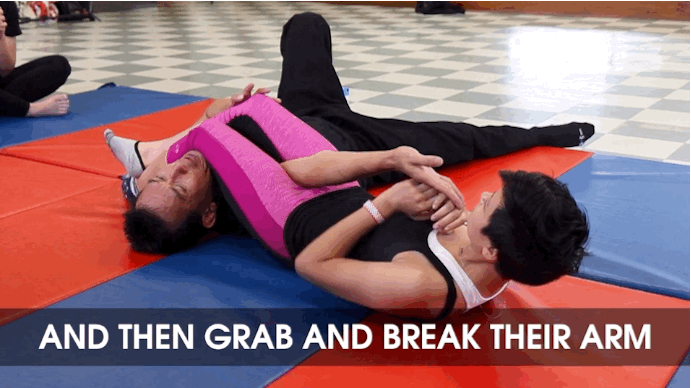 All in all: While it was a little scary to think about being in dangerous situations, our confidence was much higher after learning some moves.