Twitter Re-Created The #NickiMinajChallenge And It's AMAZING
Most of y'all can't even spell "amazing."
This is Nicki Minaj.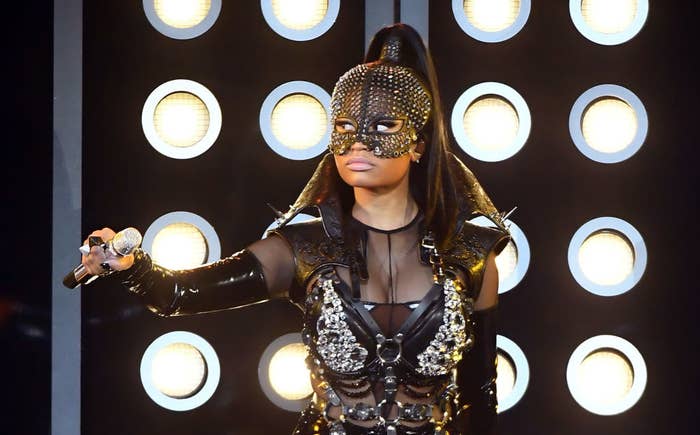 Last week, Nicki traveled from London to Prague. And being the queen that she is, she had to show us her take-off.
And of course, Twitter couldn't wait to get their hands on this gold mine.
It makes chores fun!
Those poor braids.
When a strut to the pool becomes a walk to the struggle bus.
Why not put this trend to good use and have a fun night?
Bad bitches everywhere rejoiced when the challenge came to Mike Epps's recent show.
Getting to your Uber is a tough task for anyone — challenge or not.
WARNING: The #NickiMinajChallenge doesn't work with man-stealing.
But it apparently works with other kinds of stealing.
This challenge took a wrong turn when the wigs got involved.
Some Nicki fans took the opportunity to ask about her impending album.
Others used the challenge to add fuel to Nicki's beef with Remy Ma.
Anything that combines free food and Nicki Minaj is a great combination.
The challenge actually made it to Prague. GAME. CHANGER.
Zoe Kravitz took this challenge back to Nicki's hometown of New York for her Good Morning America interview.
Even Kylie got in on the fun.
This challenge is bringing about a new generation of petty meme creators, and we're ready for it.
Thanks, Nicki!