1.
A sparkle and stars wall decal with a pixie dust-like feel that'll have you feeling as though Tinkerbell came through and dusted your walls with a bit of magic.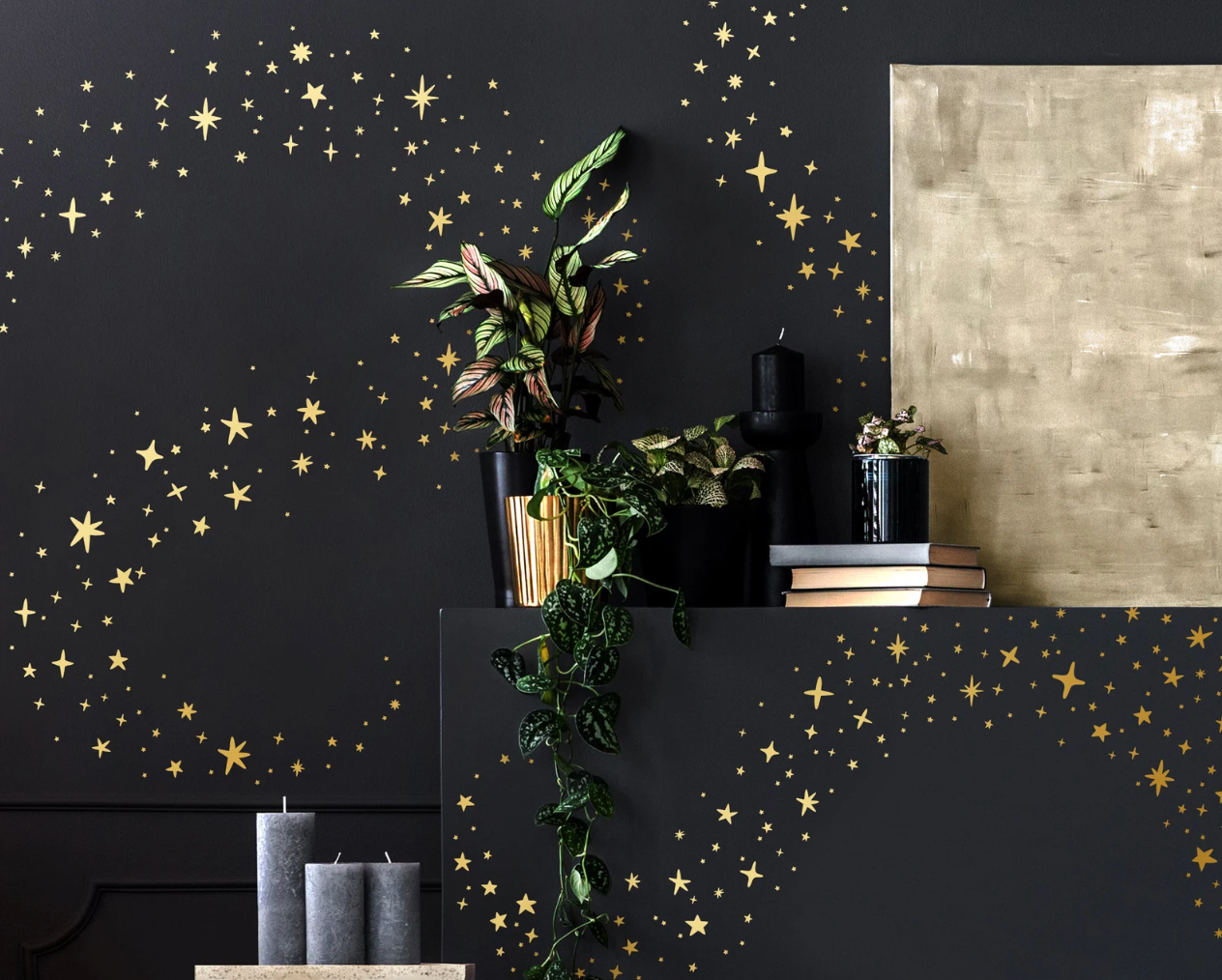 Kenna Sato Designs is a woman-owned small shop on Etsy that creates unique and special wall decals and kitchen accessories for your home.

Promising review: "Second time I purchased this item. It came out so great in my grandson's room I decided to do a room in my own house with these stars. Very easy to apply and they look hand-painted! I would absolutely recommend this item." —Louisa Kritikos
Get it from Kenna Sato Designs on Etsy for $19.99 (available in 44 colors).
2.
A piece of snail and mushroom shelf decor which will transport you to the edge of a bewitching forest with each gaze, especially since it depicts realistic hand paintings.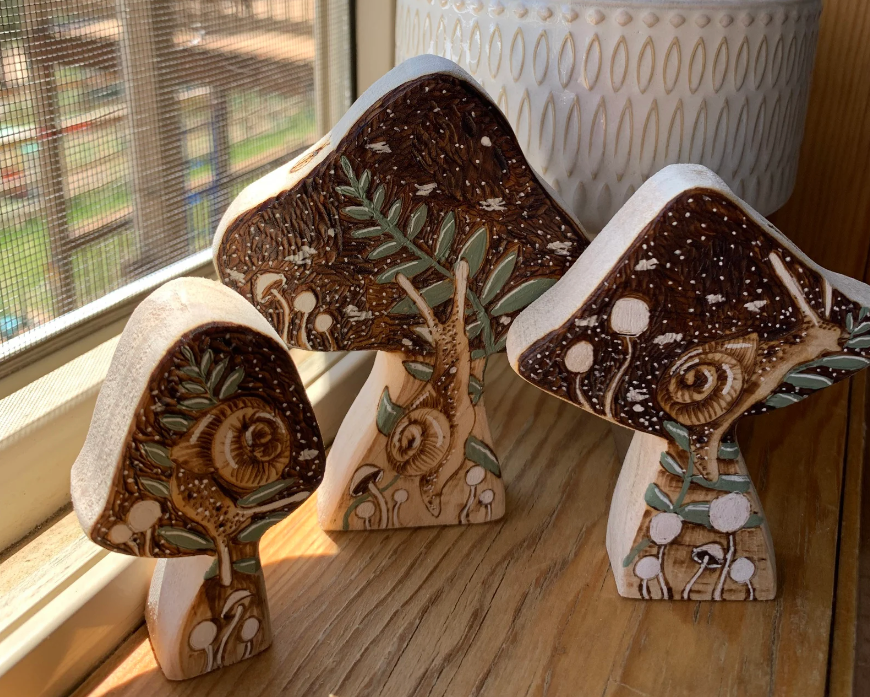 Momma's Owl Nest is a woman-owned small shop on Etsy that specializes in making custom art prints on wood.

Promising review: "It's super cool and I really love how it turned out. Great craftsmanship and the perfect accent for my windowsill." —Keziah Kott
Get it from Momma's Owl Nest on Etsy for $18+ (available in three illustrations and two finishes).
3.
A garden floral tapestry blanket making it possible to wrap yourself in a garden of beautiful flower — because who *wouldn't* want that??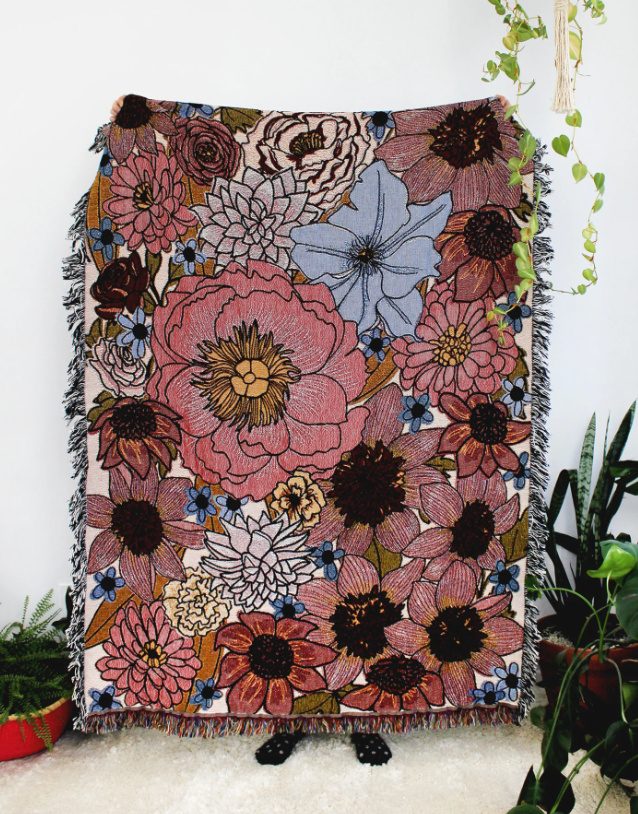 Calhoun and Co. is a small shop on Etsy that creates gifts and home decor items inspired by humor and cozy vibes.

Promising review: "This blanket is gorgeous!!! The colors are bright and the details of the flowers are amazing. Two weeks later and it gets softer the more you use it." —Deborah Cullars
Get it from Calhoun and Co. on Etsy for $118.
4.
An ambrosia lazy Susan giving off this earthy lava-like design guests truly won't be able to resist gasping at its glory.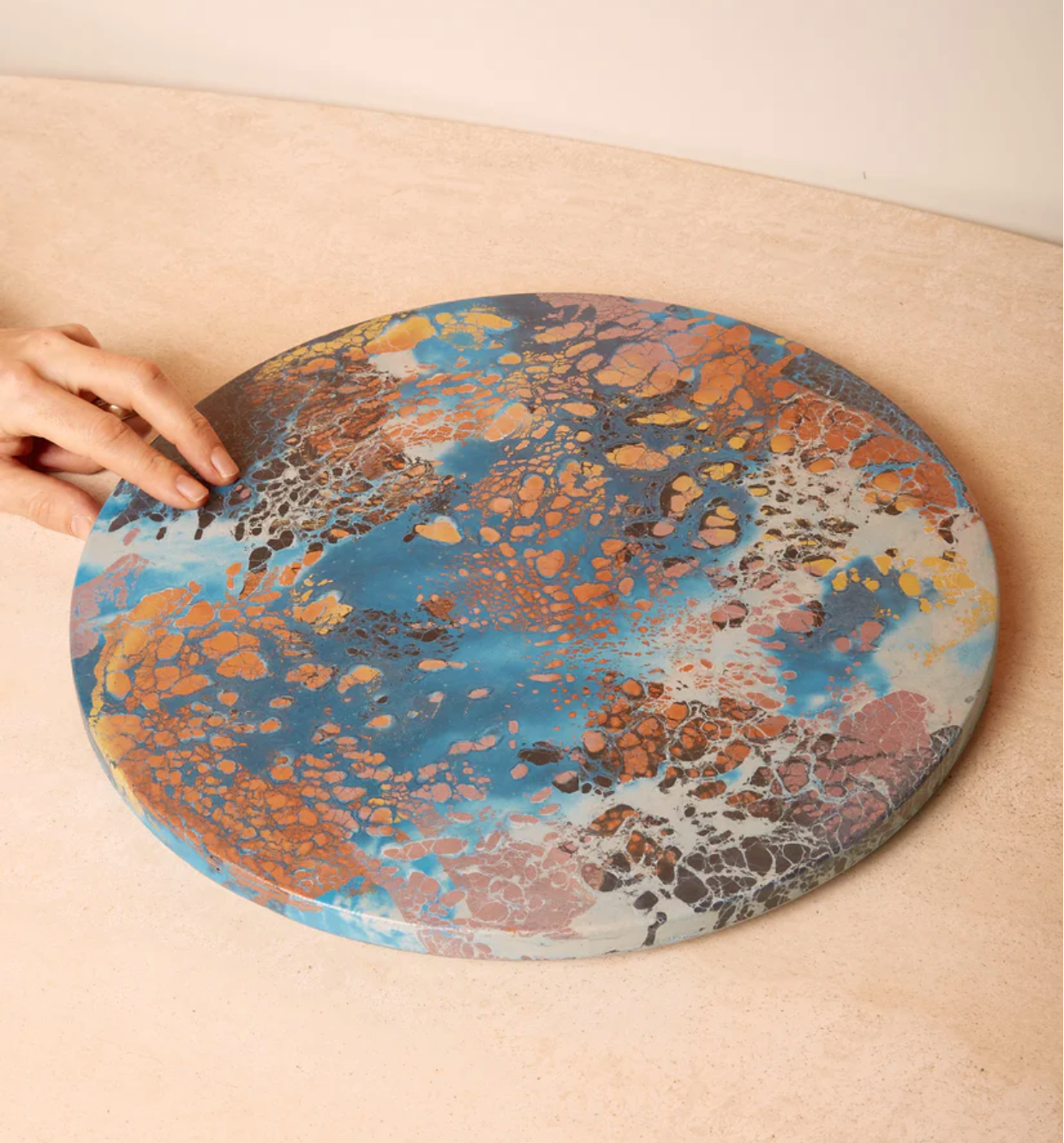 Coming Soon is a woman-founded small shop created by artists with a mission to create and find unique and funky pieces of home decor to incorporate into your space.

Get it from Coming Soon for $300.
5.
A round floor pillow featuring a vintage-inspired pattern *so* enthralling don't be surprised if you find yourself displaying it instead of, well, sitting on it.
Spot clean with warm water and mild detergent to clean.
Promising review: "This exceeded my expectations. The print is beautiful, the pillow is fluffy yet firm and comfortable. I wish they made even bigger ones." —Julia W.

Get it from Society6 for $62.30 (available in round or square shape and two sizes).
6.
An ivy garland with fairy lights offering ALL the Secret Garden vibes with its delicate structure that bends and twist to fit your illumination needs.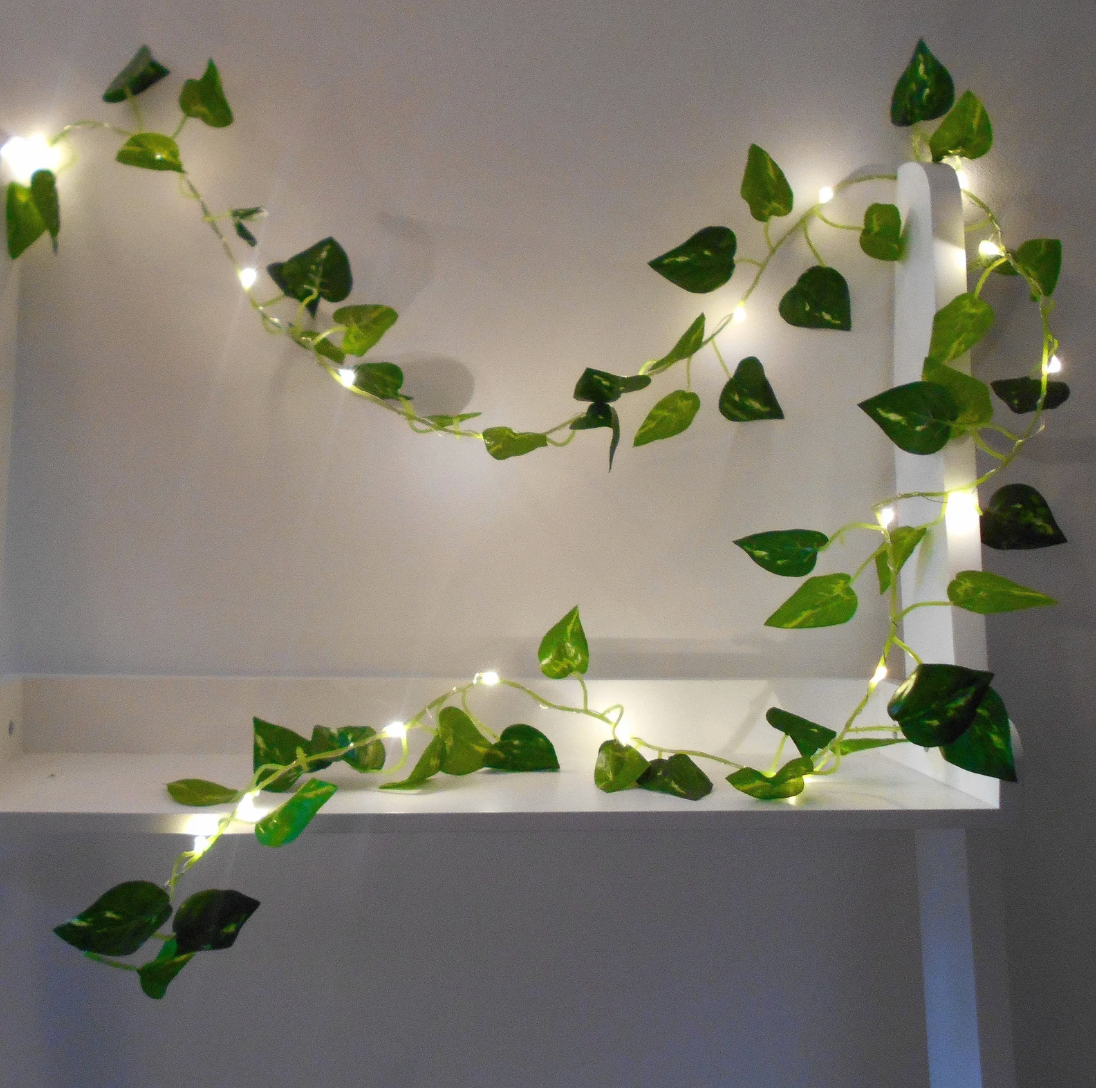 Autumn Weddings is a woman-owned small shop on Etsy that creates handcrafted floral and leaf LED lights for your home or event venue.

Promising review: "These little vines are such good quality, and they have little LED lights intertwined amongst the leaves. It makes for a lovely cozy mood in the room when the blinds and curtains are shut. It looks so pretty! 🍃✨ Thank you so much." —peach060914
Get it from Autumn Weddings on Etsy for $25.59+ (available in two sizes).
7.
A flower moon phase wall decor ready to mystify your guests when you ~plant~ this conversation starter on your wall. 

Bros Wall Art Decors/Etsy
Bros Wall Art Decors is a small shop on Etsy that wants to decorate your home with handcrafted metal wall art.

Promising review: "I love these moons! Size is accurate and they hang perfectly with small nails or thumb tacks." —Taylor Duclos
Get it from Bros Wall Art Decors on Etsy for $62.90+ (available in three sizes and three colors).
8.
A garden patterned blackout curtain which will truly seem enchanted since the sun stands no chance of peeking through these.

Promising review: "These curtains are gorgeous. The fabric is nice and thick, and actually blocks out light (unlike some blackout curtains out there). The pattern is a knockout and they feel and look luxurious. Love them!" —leslie c.

Get it from Burcu Korkmazyurek on Society 6 for $97.30 (originally $139; available in two sizes and a single of set of two panels).
9.
A Flowerbar for putting you one decor piece closer to turning your home into an actual enchanted forest.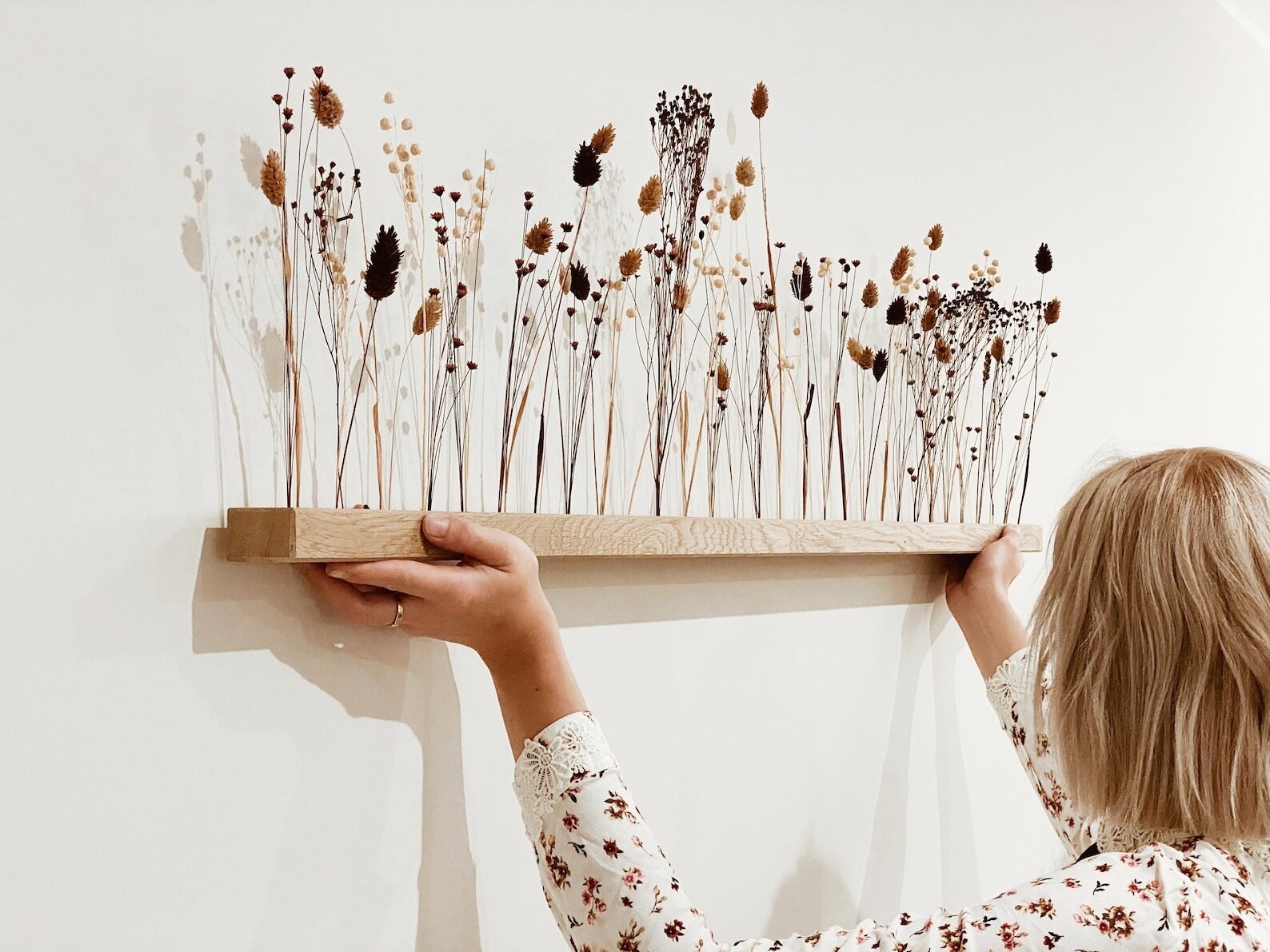 Owner Tina runs this shop in Paderborn, Germany. Each of the displays has different stem bouquets available. You can also buy all the hardware you need to hang these up straight from the shop!

Promising review: "I would totally recommend all of the pieces in this store. You will not be disappointed. Thank you!" —tgverdin40 
Get it from Trockenblumen on Etsy for $42.28+ (available in three sizes). 
10.
A gorgeous floral coaster you'll *almost* sacrifice a ring-free coffee table for they're THAT beautiful to look at — almost.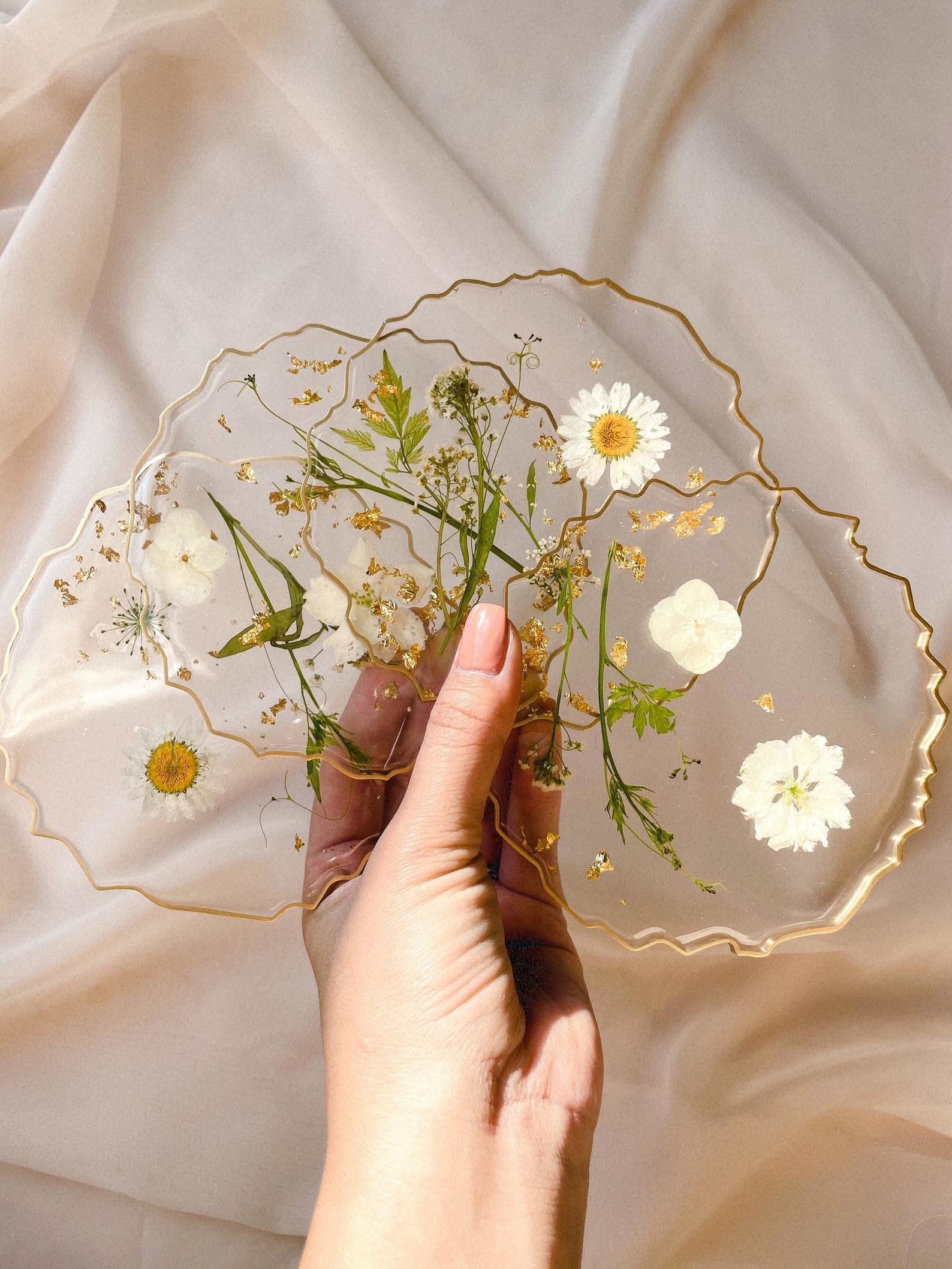 Poppy & Pour is a California-based Etsy shop established in 2020 that specializes in custom flower coasters, keychains, and more.
Promising review: "I got the surprise option with and without the gold rim, and I'm so happy that I got an even balance of white and multicolored coasters. These are so beautiful and can't wait to use them!" —Jenny H. 
Get it from Poppy & Pour on Etsy for $14+ (available with or without gold trim and two different edge patterns).
11.
A moon prism suncatcher infused with REAL full moon water and ready to cast the rainbow across your home, dazzling all who gaze upon it.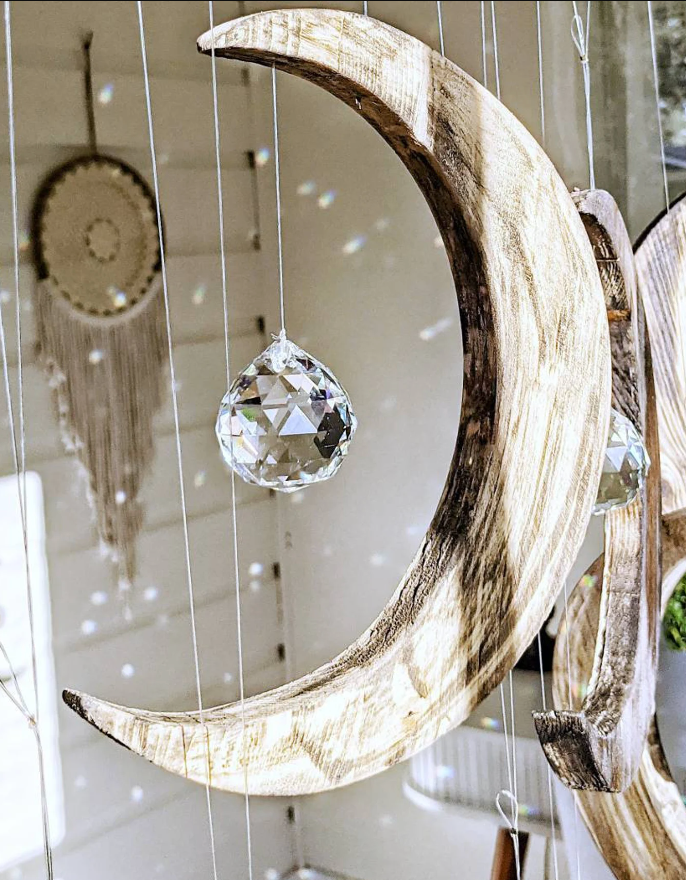 Jardin De Lune Co. is a woman-owned small shop on Etsy that creates prism suncatchers infused with full moon water.

Promising review: "Love! It creates little rainbows all around my office/library in the afternoon when the sun hits it :)" —Alycia Noeth
Get it from Jardin De Lune Co. on Etsy for $37.50 (available in two colors).
12.
A plant propagation wall hanging decorated with clay mushrooms that'll remind your friends what a total fungi you are.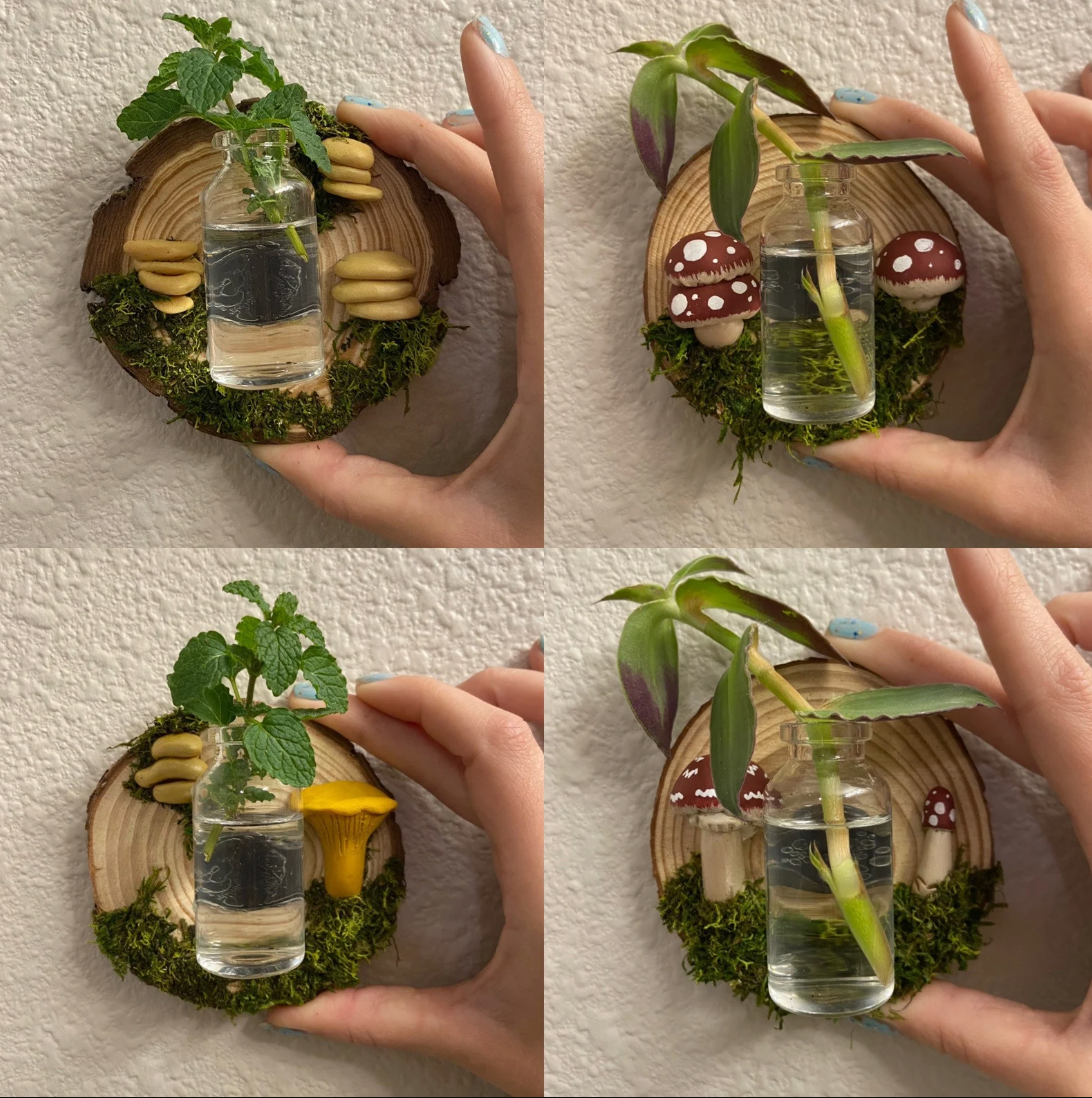 Alyssa Lynn Creation/Etsy
Alyssa Lynn Creation is a woman-owned small shop on Etsy that creates handcrafted one of a kind polymer clay art inspired by different elements of nature.

Promising review: "Super cute and the bottle is surprisingly sturdy (accidentally dropped it 😅)." —Alban Jimenez
Get it from Alyssa Lynn Creation on Etsy for $29.50 (available in six styles).
13.
A blue porcelain tea set to live out your fantasy of having a REAL tea party with guest that *aren't* your stuffed animal collection.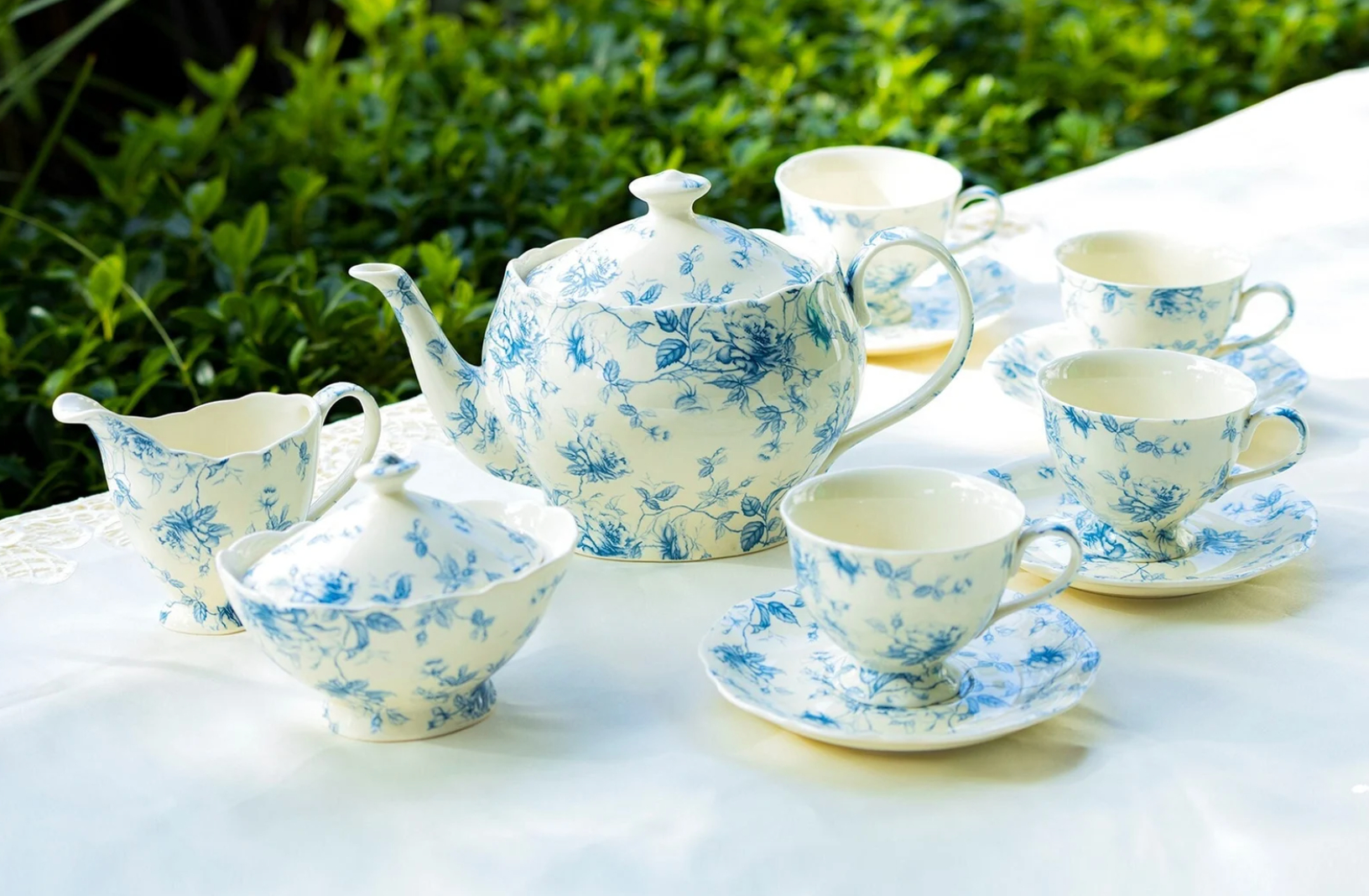 Gracie China Shop is a small shop on Etsy located in Monrovia, California, that specializes in gifts and teaware.

Promising review: "My tea set arrived swiftly and in pristine packaging. This set looks so quaint and delicate. I love the quality of this set and will be ordering more in the future!" —Mari Ramos
Get it from Gracie China Shop on Etsy for $120.