Hello there. I'm putting my journalism minor to good use today and bringing you a bizarre, awkward, and short story.
Last night, the Kardashians celebrated Kris Jenner's birthday with an in-house karaoke party. Kris gave us everything with a performance of "Build Me Up Buttercup."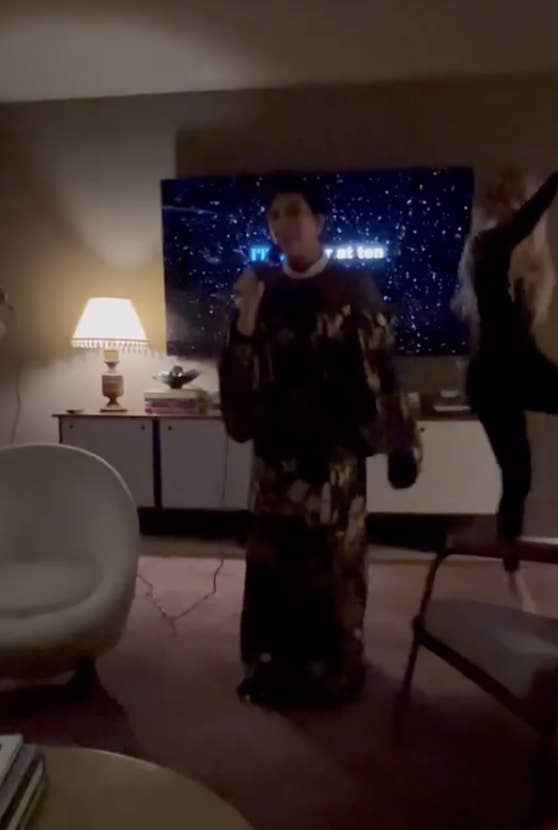 Anyway, Kourtney was obvs there with her fiancé, Travis Barker. In Khloé's Instagram story, we can see Kourt sitting on Trav's lap.
The PDA icons lived up to their reputation because in the middle of Kris's performance, Travis started to feel up Kourtney:
YUP...like????????????????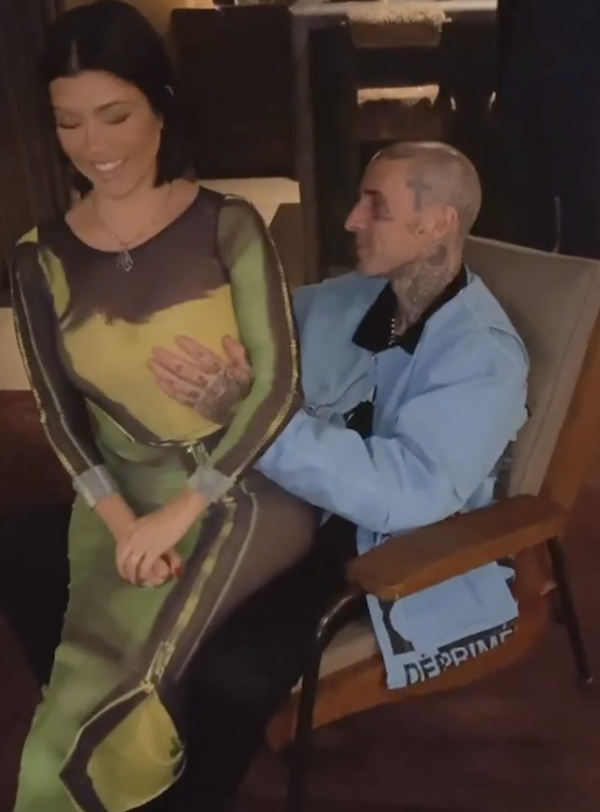 Imagine doing that in front of your partner's mom. So awkward.
But when Khloé panned over to Kris, she seemed too busy in her karaoke glory to care or notice.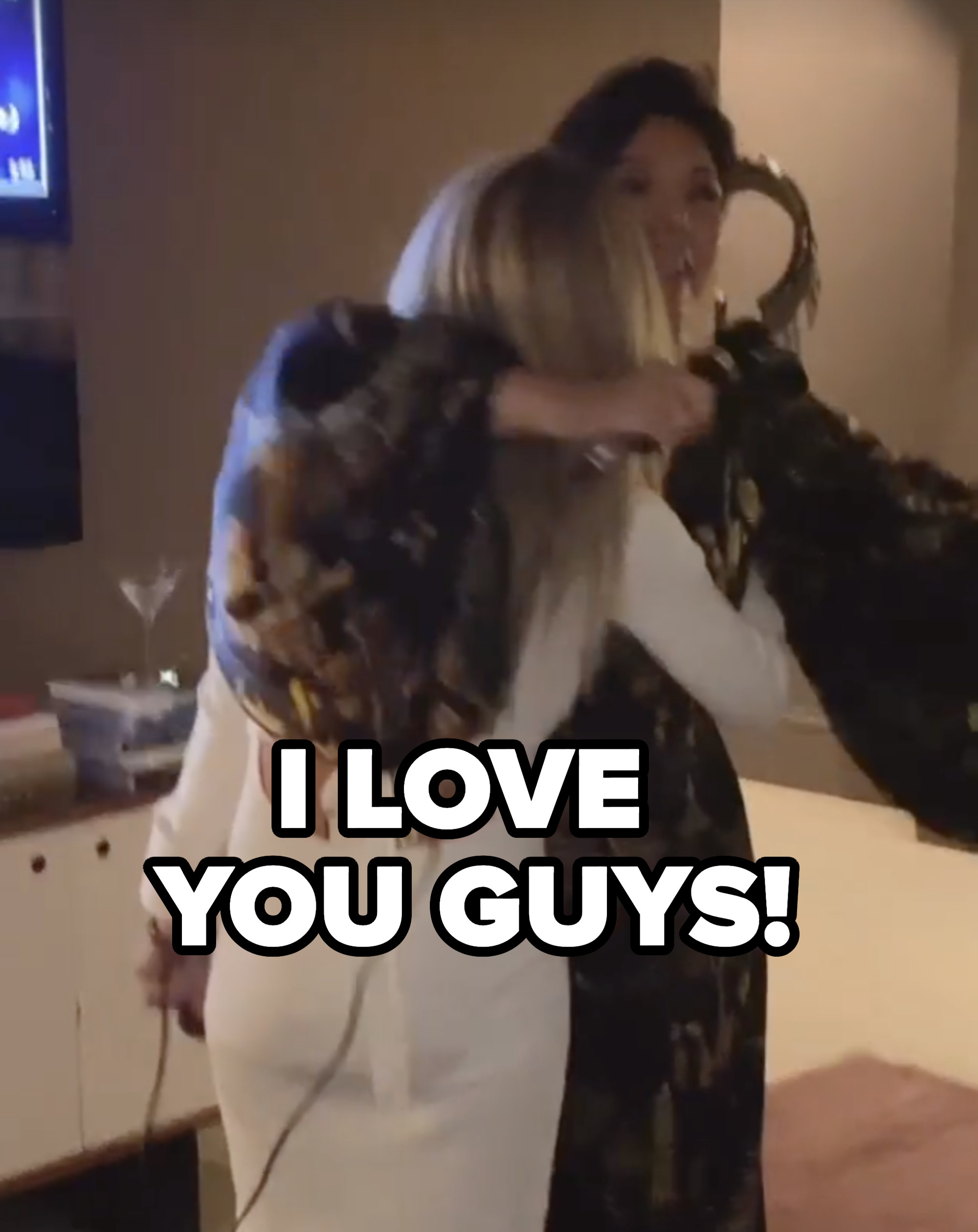 Good for her. I'm slightly uncomfy, but good for her. And Kourt. And Travis. That's all, bye!