This Shirtless Pic Of Drake Is Making Me Thirstier Than A Camel In A Sweater
YUP.
You came for the the thirst, so I'll get right to it.
Drake doesn't post shirtless pics that often, but when he does, he delivers (like he did here in 2016).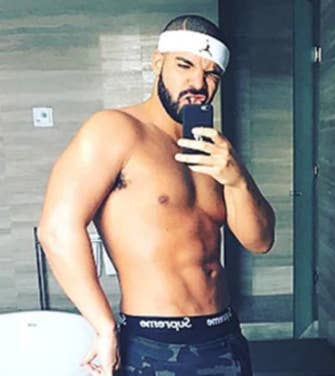 I wasn't the only thirsty one:
Good for you, Drake. And good for us for being able to witness this moment. That's all, bye!