Ok, this is Shawn Mendes. He's pretty famous. He's got a bunch of hits, like "Stitches," "Mercy," and "Treat You Better."
Well, Shawn was at The Weeknd's concert, and he saw Drake there. And being a big fan, he went to go say hi, thinking that Drake would remember him (since they met before).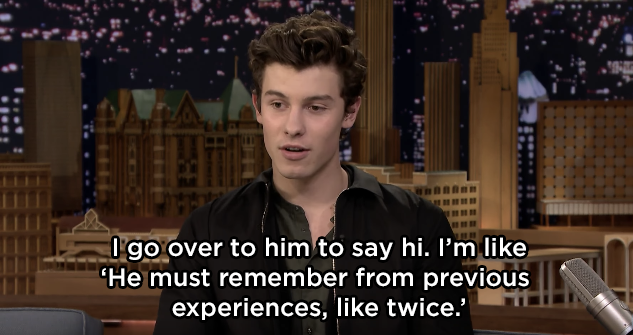 So, he tapped Drake on the side, and things, well, did not go well: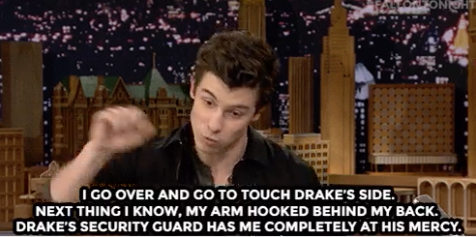 Yup, Drake's security guard had no clue who he was and pulled Shawn's hands behind his back.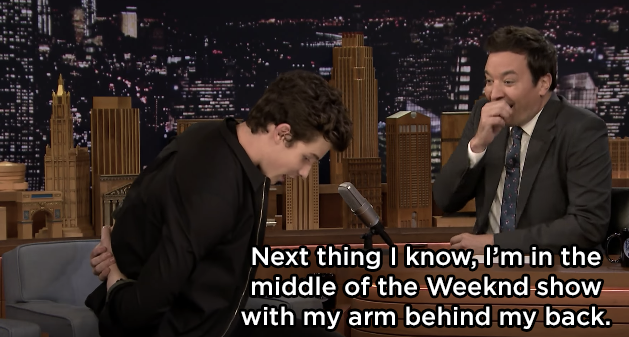 Then, Shawn turned to Drake, begging for help.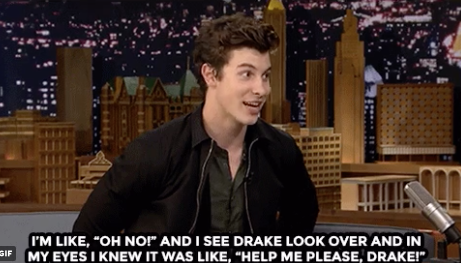 Luckily, Drake came in and saved the day, telling the security guard to let him go.