This is the Taco Bell in Pacifica, California. According to Thrillist, it's the greatest Taco Bell in the world.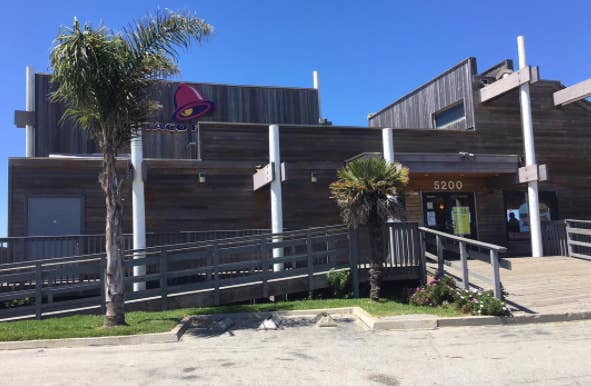 But what makes it THE BEST is its outdoor patio, which sits right on Pacifica State Beach.
Know any awesome fast food places like this? Let us know about them in the comments below!