2.
Demi Lovato had a seemingly shady reaction to Taylor Swift winning her Billboard Award:
3.
Rapper Pusha T dissed Drake on his track "Infrared"

4.
Then, Drake dissed Pusha T back in his diss track "Duppy Freestyle."

5.
Drake also shaded Kanye West, who produced Pusha T's track:

6.
Wendy Williams accidentally shaded Dua Lipa by calling her by the wrong name:
7.
Ariana Grande clapped back at someone who criticized her for breaking up with Mac Miller:
8.
Khloe Kardashian fired back on Snapchat at people who said she's too focused on her body and not her baby:
"What I'm annoyed about is I've read a couple of times on Twitter that they feel that I'm focusing too much on my body, but the truth is, I've worked out five or six days a week before I got pregnant and that's my sanctuary and something I love to do. Just because I have a baby, doesn't mean I have to stop doing the things that I love, and I love working out and getting my mind right."
9.
And she reallllly fired back at this fan who tried to come for her: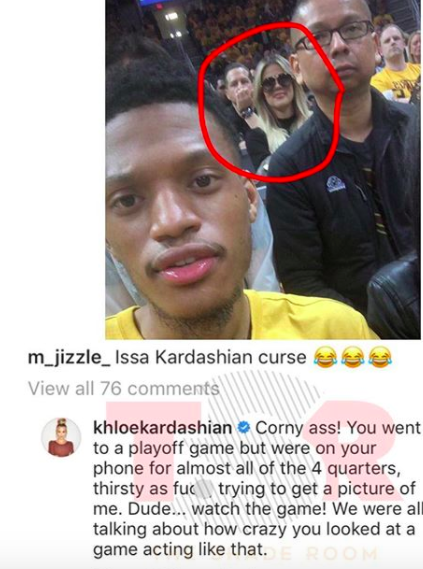 10.
Nene Leakes clapped back at someone who didn't want to give her props:
11.
Hillary Clinton may have inadvertently thrown a little shade with this caption:
12.
Chrissy Teigen clapped back at someone who told her to get a life: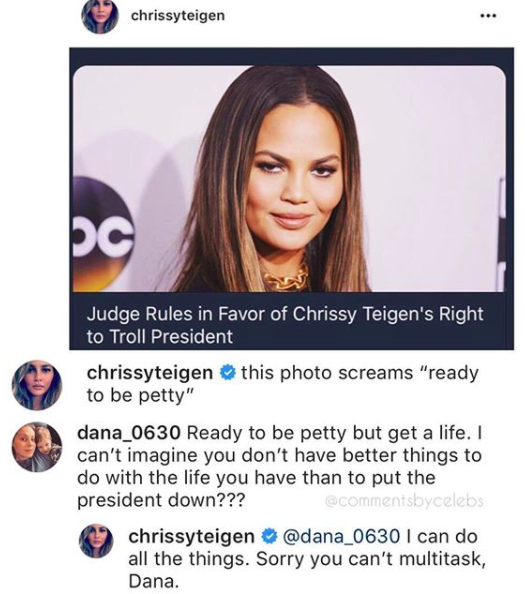 13.
And finally, Nicki Minaj clapped back at someone who insinuated she doesn't write her own raps: