OK, so Taylor Swift fan account @blessedswifty tweeted this, suggesting Taylor's next album will have to do with the concept of time.
And they have receipts: Two weeks ago Scott Borchetta, president and CEO of the Big Machine Label Group, tweeted this!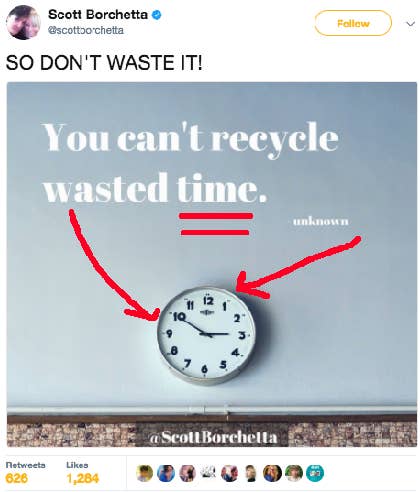 In May, Taylor posted this on Insta. Check out the caption.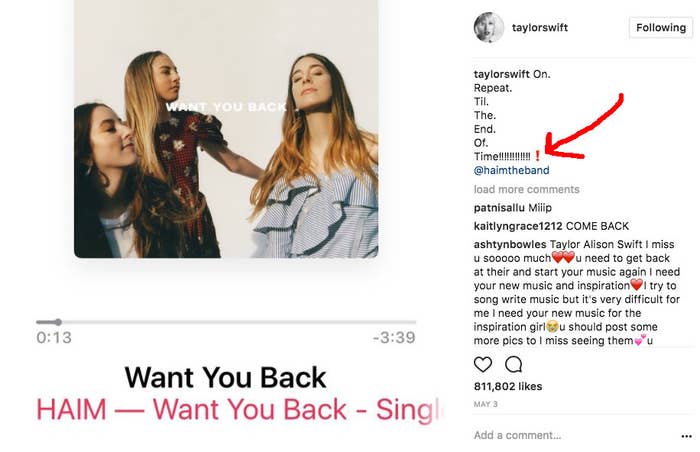 Also in May, Billboard posted this article, which included a source saying Taylor has been working "around the clock":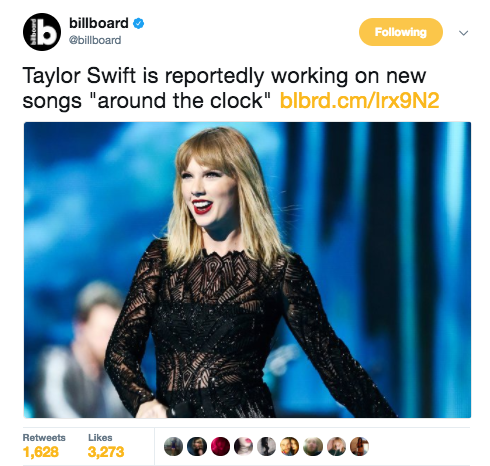 Then, I did some digging of my own — and maybe it's just a coincidence — but there's this tweet from May: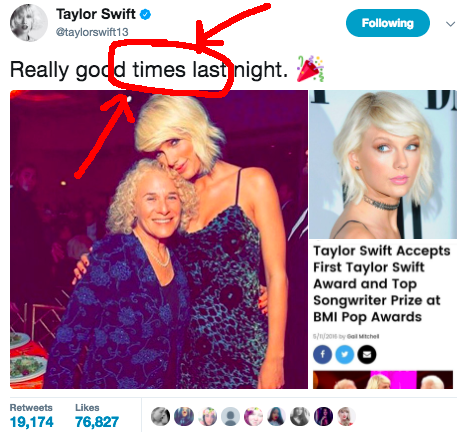 And then this Insta from February, when she performed "I Don't Wanna Live Forever," her only new song since 1989 came out in 2014.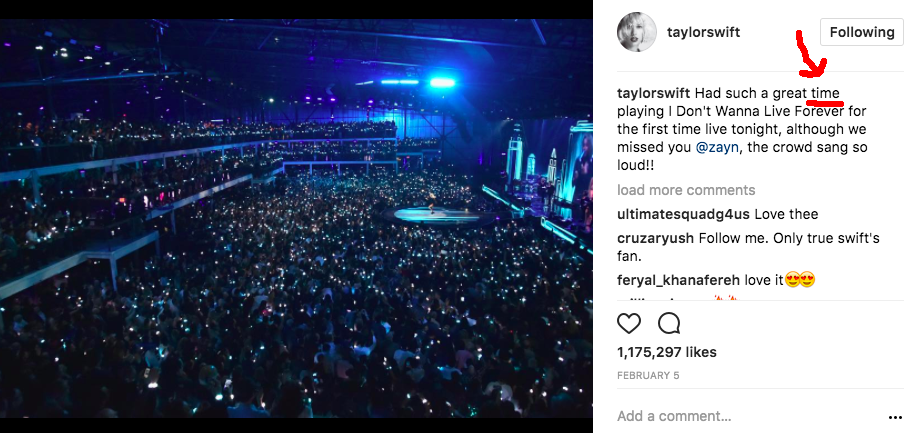 Oh yeah! And one of her only recent public appearances was her Apple Music commercial, where she sang Jimmy Eat World's "The Middle."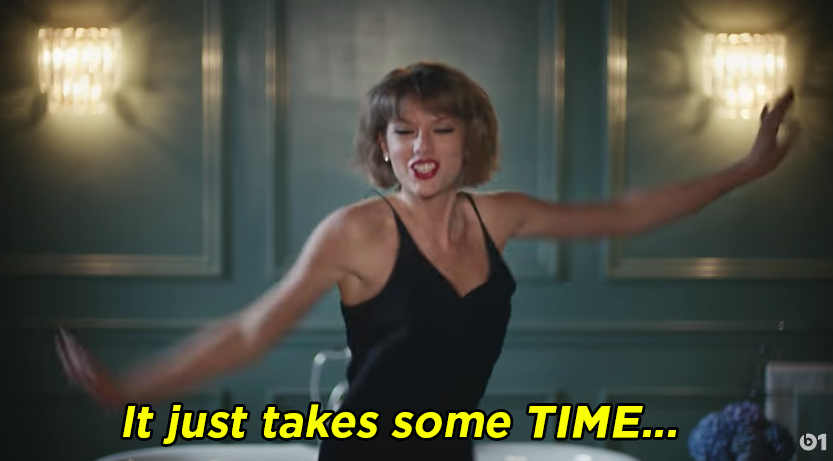 Honestly, though, it would make sense! A lot of her songs — "The Last Time," "All Too Well, "Sad Beautiful Tragic," "Back to December," "Last Kiss," and more — mention the concept of time.
But whether or not her new album has to do with time, it is definitely TIME for her to release it. NOW.