The Rock Had The Most Perfectly Savage Response To A Comedian Who Was Rude To Him
"Go fuck yourself."
Well, on Sunday, he tweeted this, congratulating fellow wrestler Kurt Angle on his return to WWE.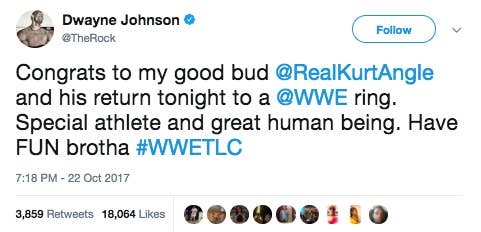 A comedian then tweeted this at The Rock, saying, "Wrestling isn't real. It's time you knew."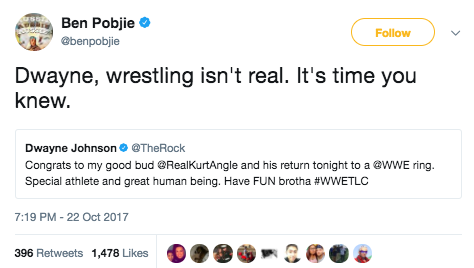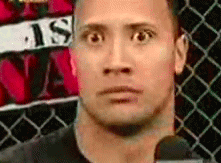 People were like, "OMG, YES."
Moral of the story: Don't come for The Rock unless he sends for you. And even then — just don't come for him.