1.
An audio issue made for name mix-ups:
2.
Roman Griffin Davis said this was his favorite part of being Jojo Rabbit: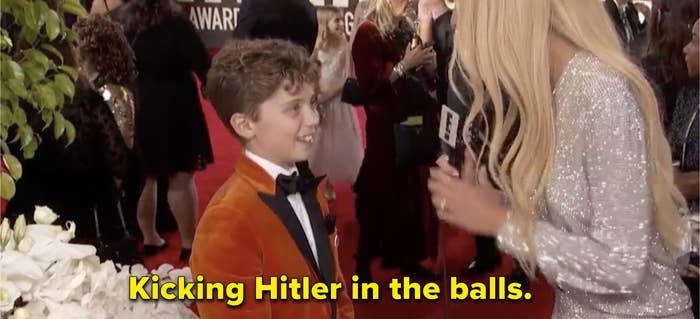 3.
Kerry Washington saved Jennifer Aniston from falling down the stairs: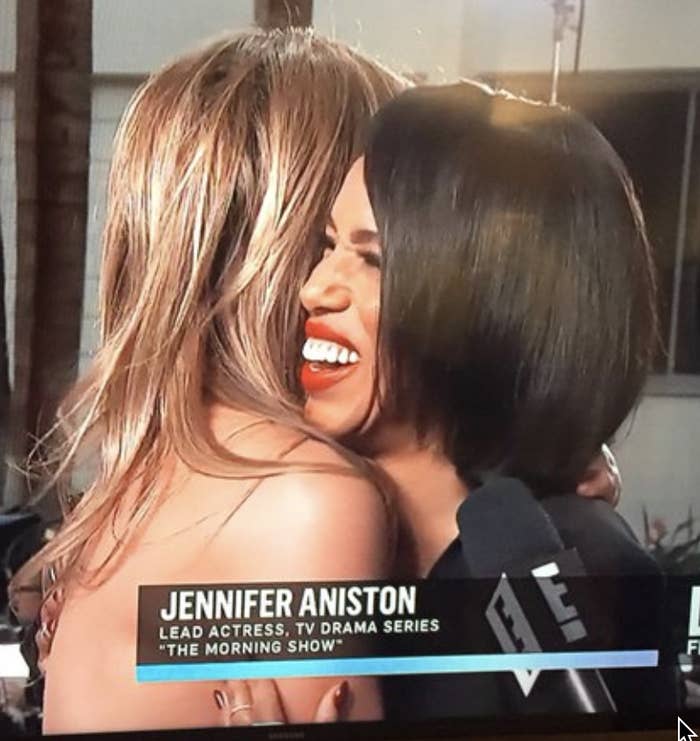 4.
Ricky Gervais said this joke about Felicity Huffman and the crowd was like, "WHOA":
5.
And he made this joke as a way of addressing the lack of diversity: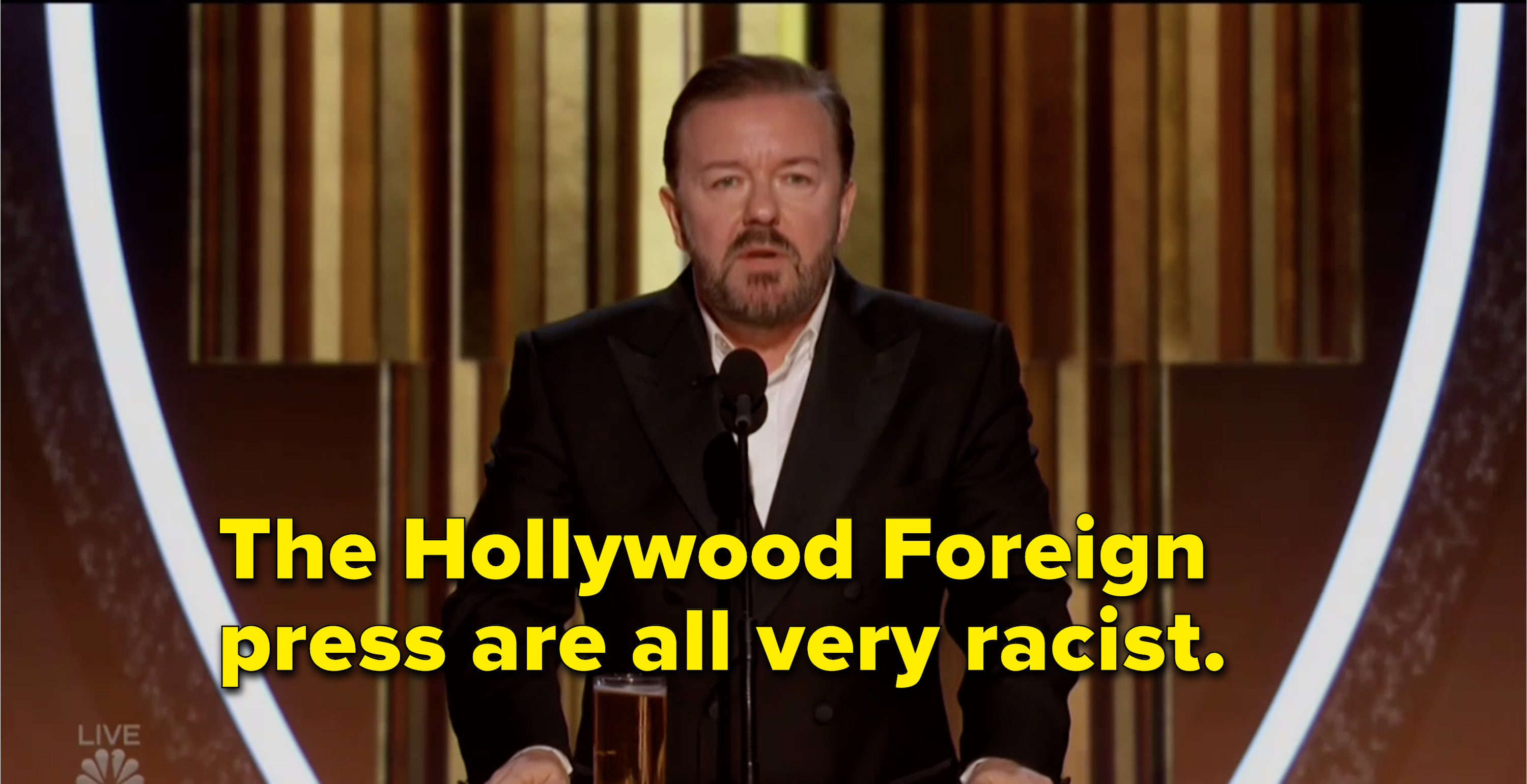 6.
A lot of people thought Jennifer Aniston looked really nervous while presenting: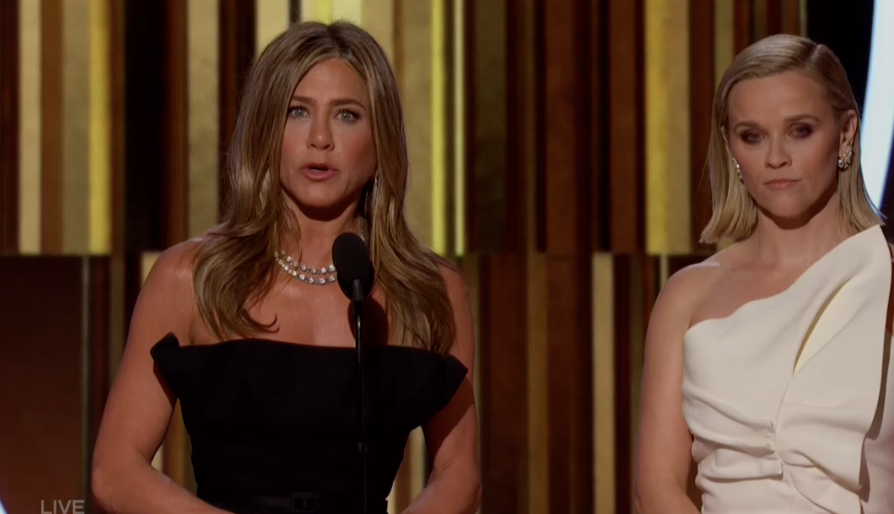 7.
Elton John couldn't see the teleprompter: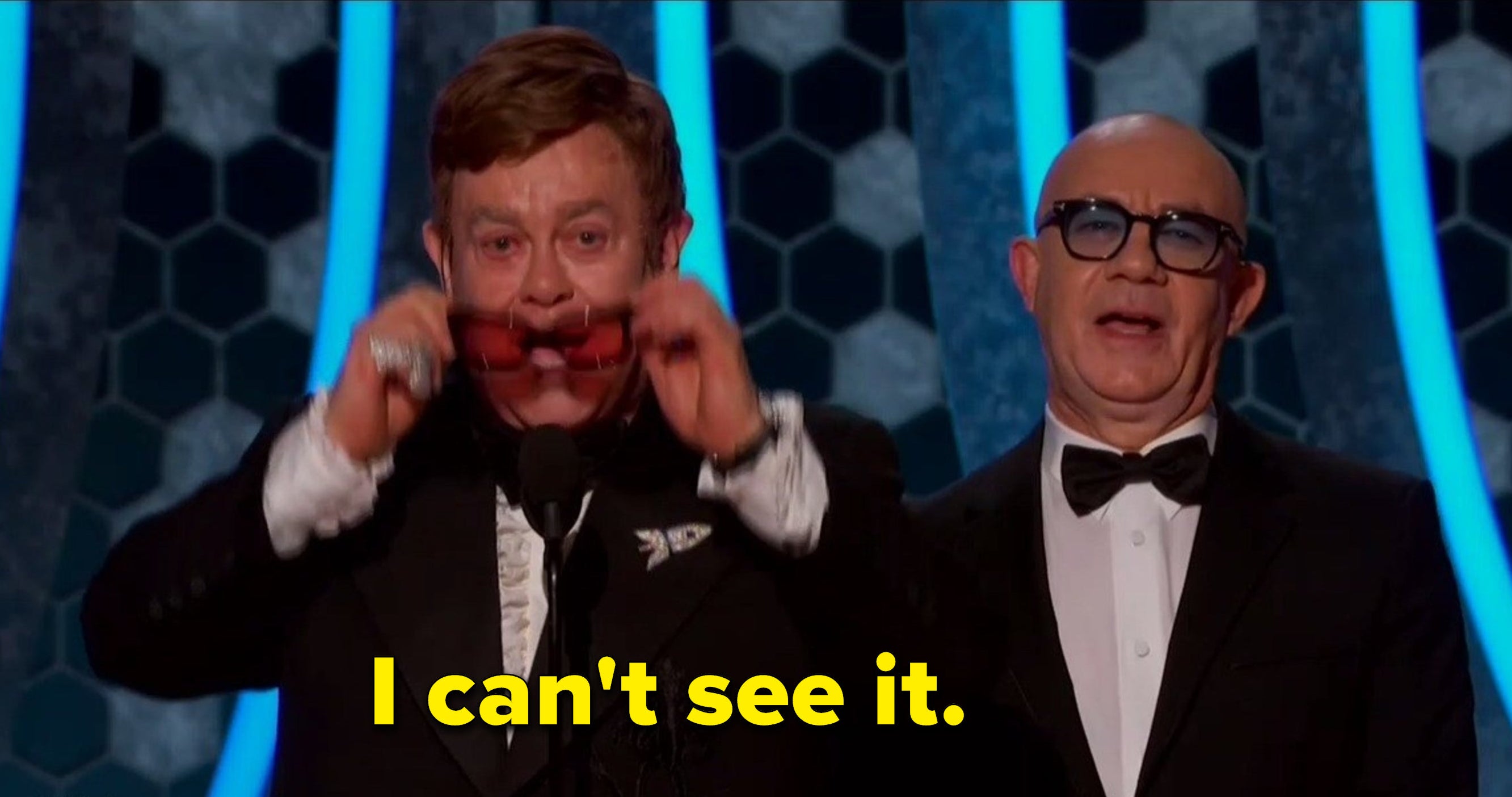 8.
Scarlett Johansson and Colin Jost took a very unsettling photo together:
9.
The cameraperson got in Sarah Snook's way as she went to go accept her award: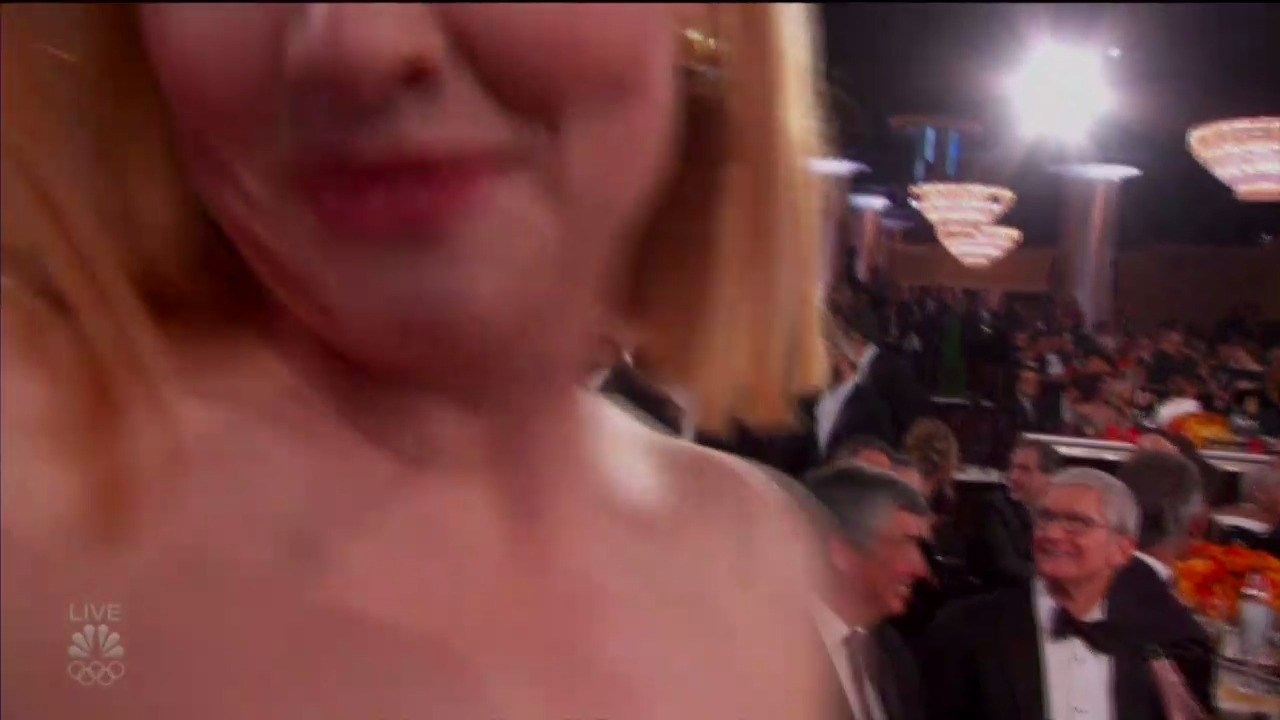 10.
Jason Momoa was just chillin' in a tank: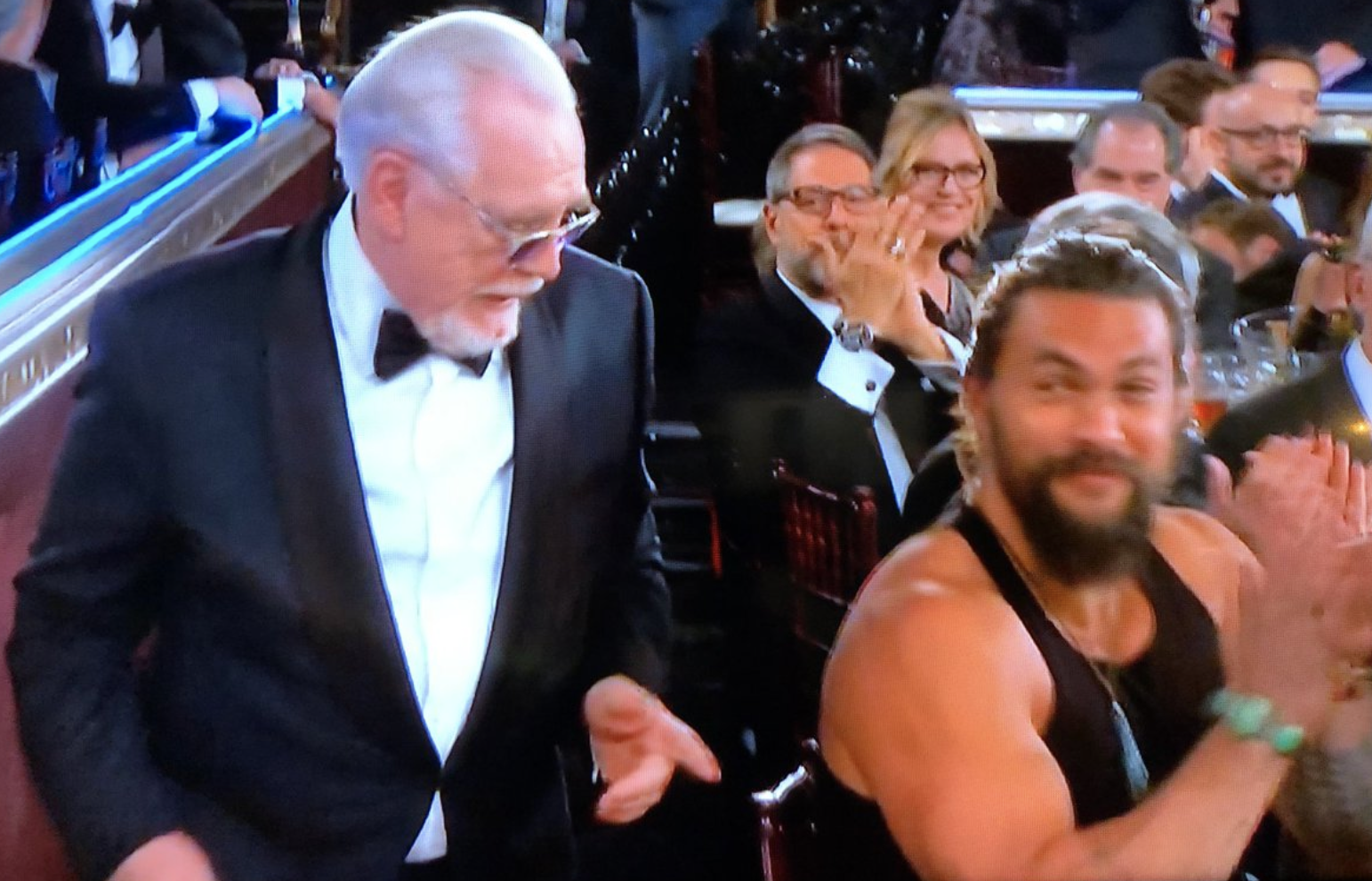 11.
Quentin Tarantino said he had no one to thank but himself: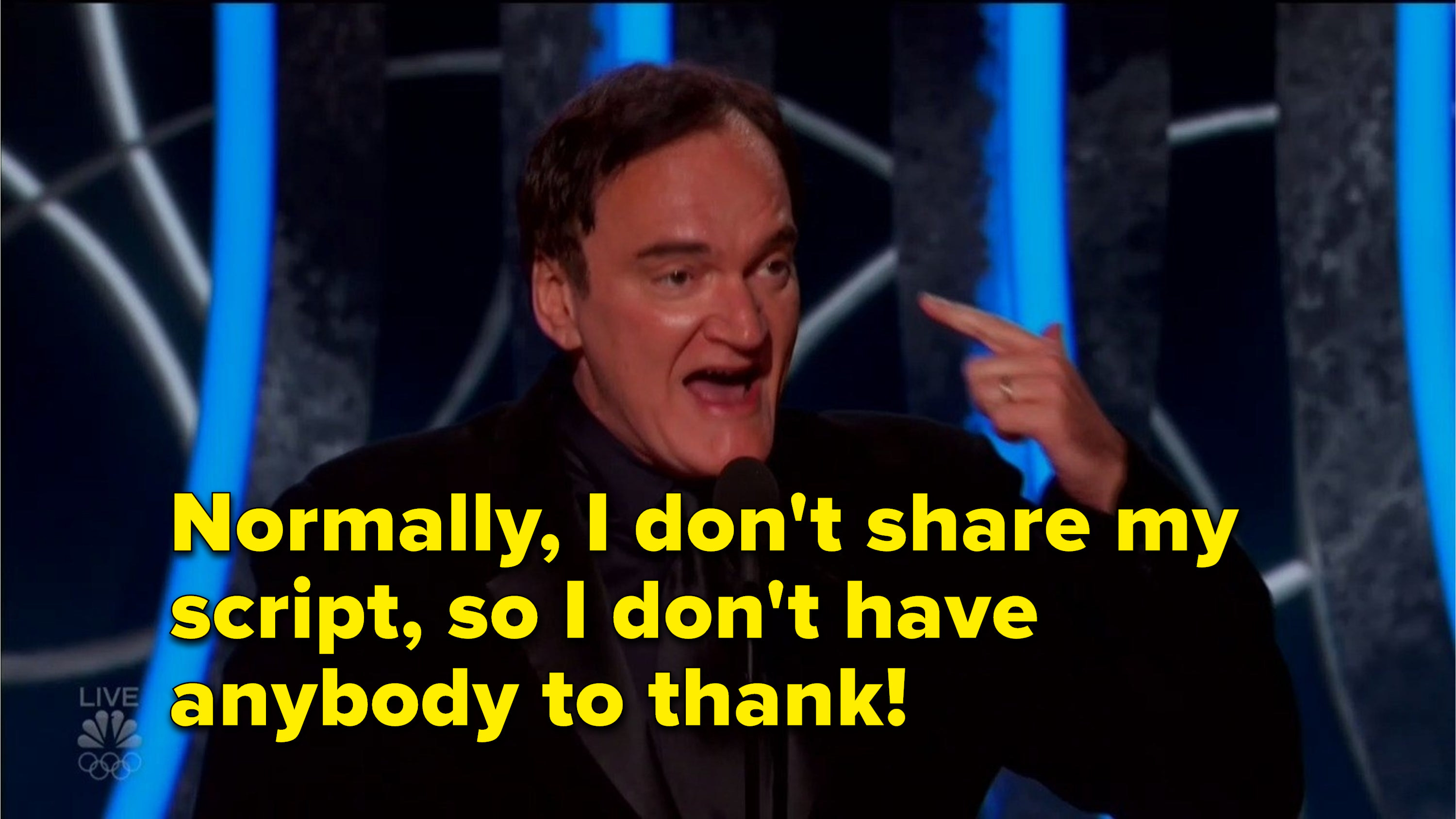 12.
Elton John tripped while going up to accept his award: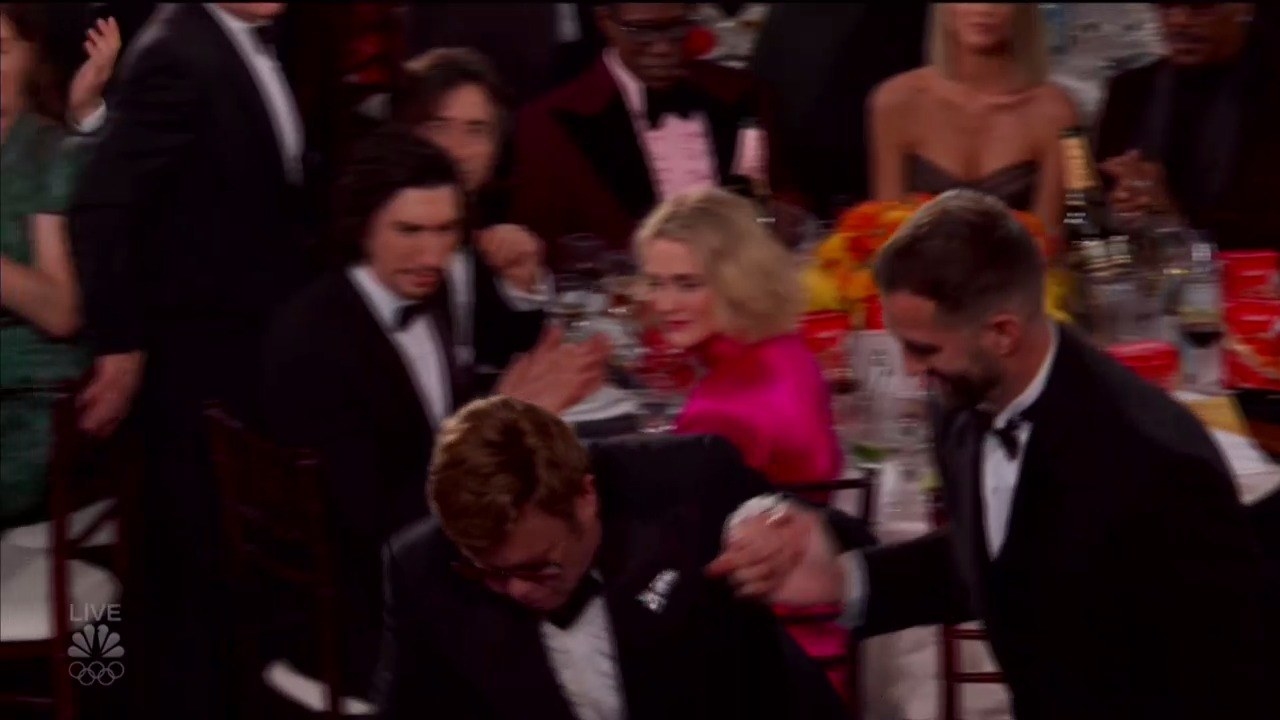 13.
Ansel Elgort broke out into song and people were like, "???????????????":
14.
Patricia Arquette wore sunglasses????????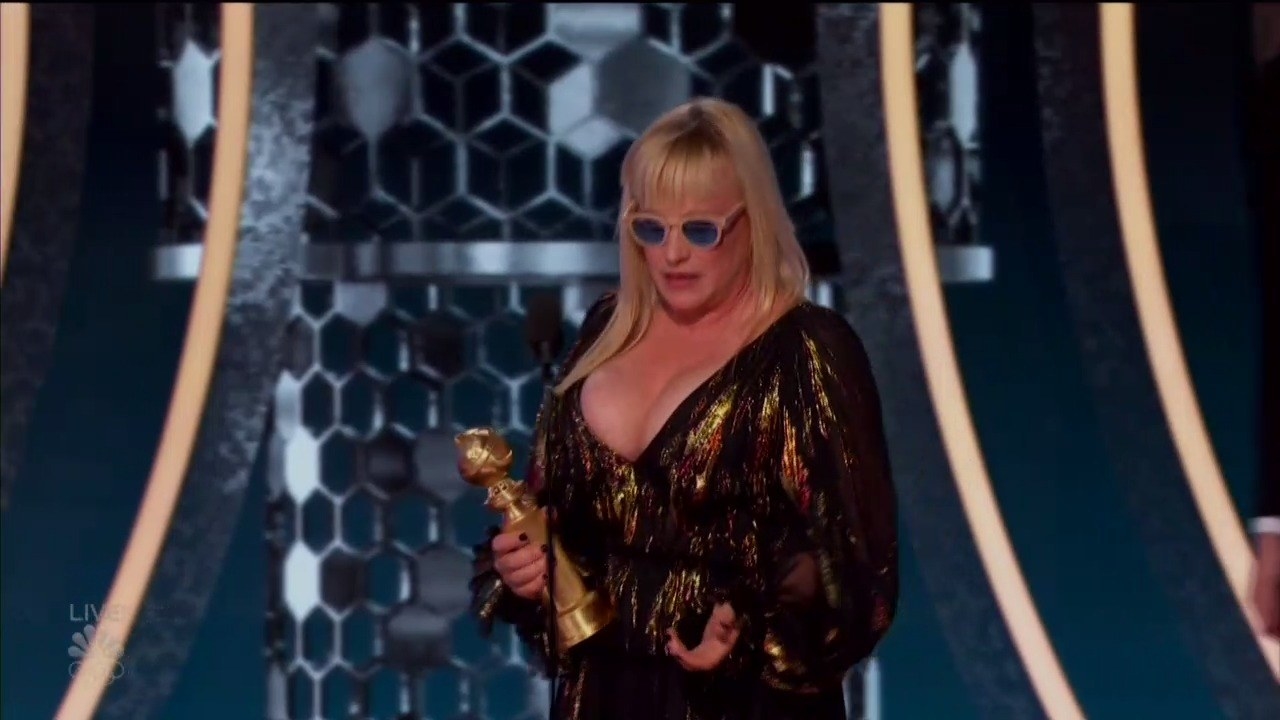 15.
And lastly, Brad Pitt made a joke about his dating life and the camera immediately panned to Jennifer Aniston: