8.
Justin Bieber ranked Hailey's friends:
12.
Drew Barrymore ranked her costars — Adam Sandler, Hugh Grant, Jake Gyllenhaal — from most to least talented: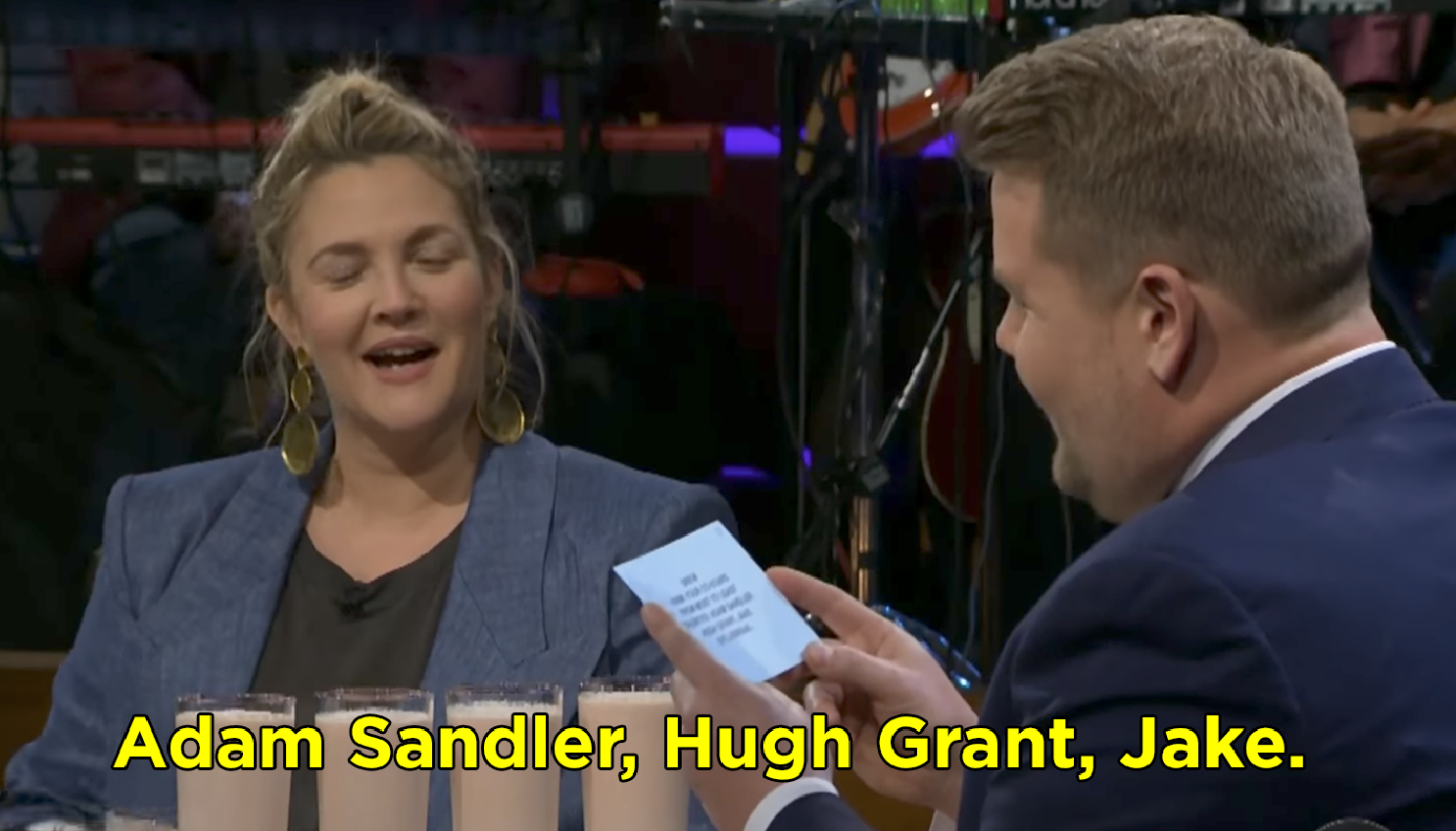 13.
Niall Horan chose which ex he'd rather spend his last night on earth with — Ellie Goulding or Selena Gomez: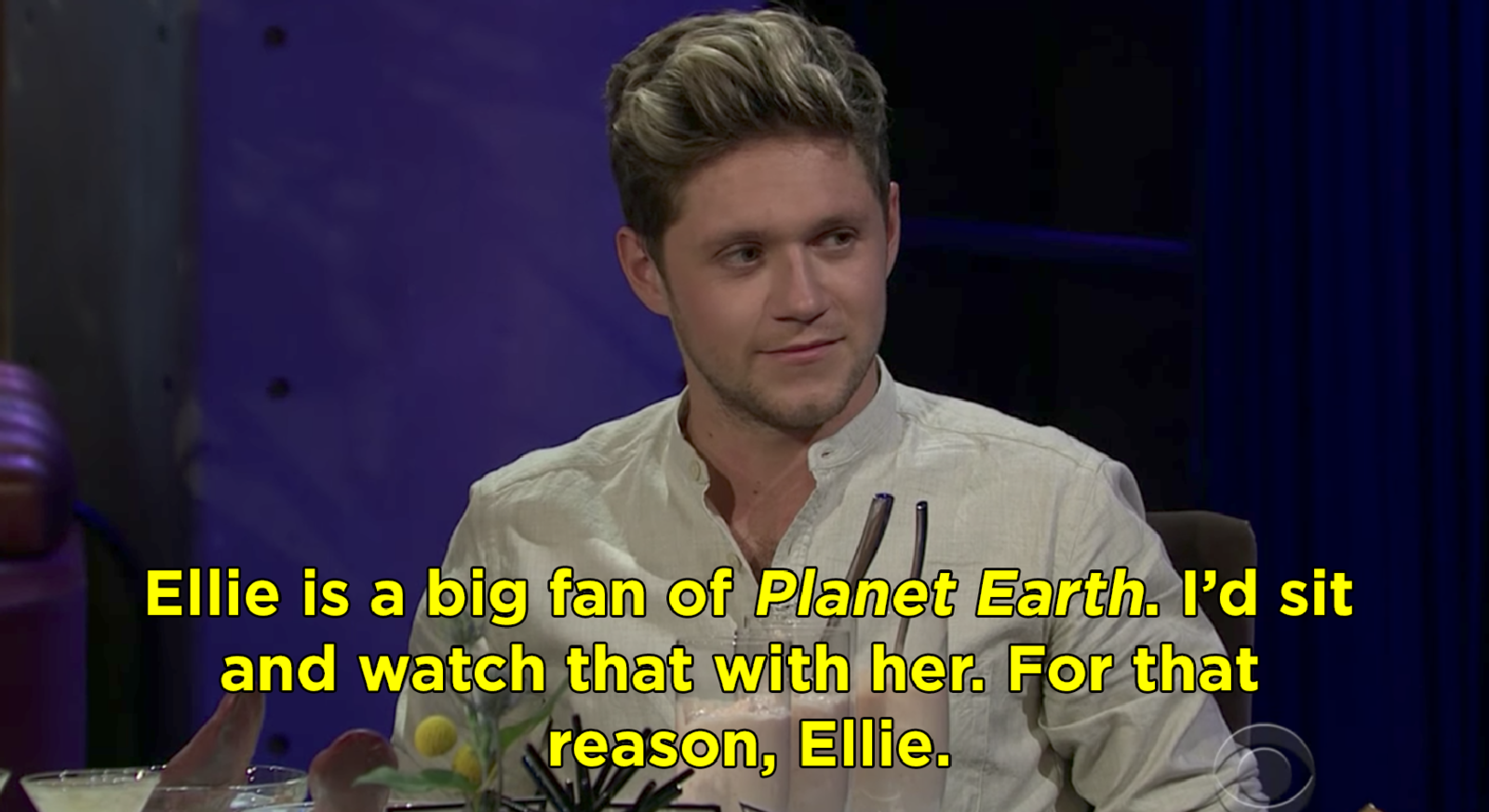 16.
James Corden himself revealed he stole a candle from Mariah Carey's house because she kept him waiting: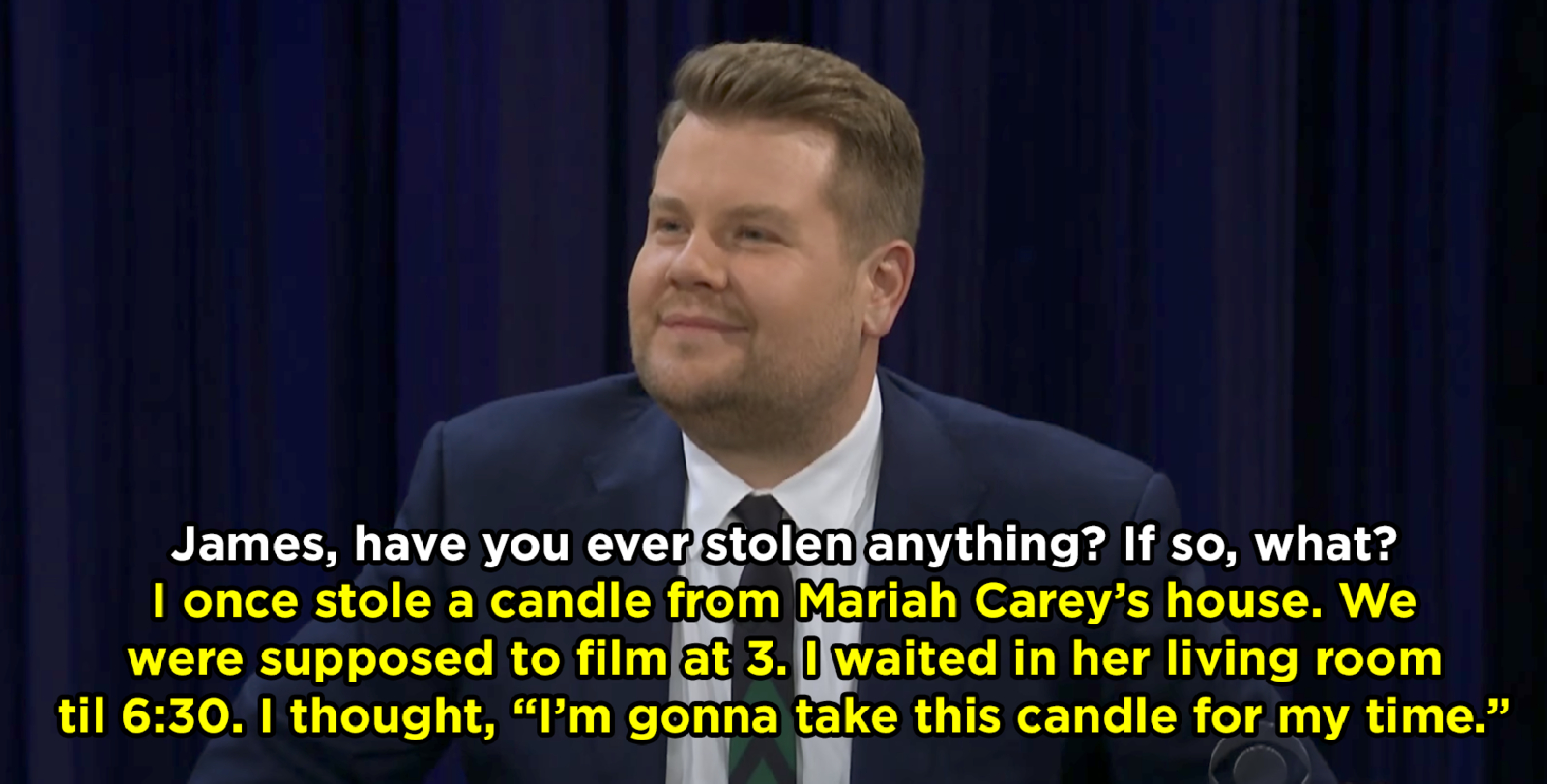 17.
And lastly, who he's turned down from Carpool Karaoke: