You know Normani. She's in Fifth Harmony and is a queen.
Anyway, someone really came for her, her fans — AND HER MOM??? — on Twitter, saying: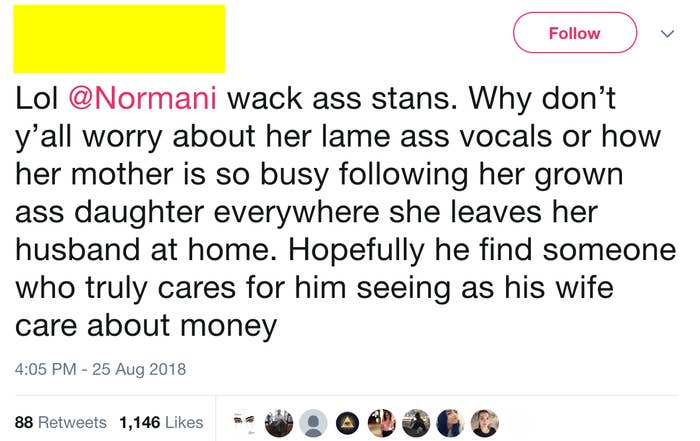 First, what's wrong with having your mom with you all the time? Like...most celebs would be 1000x better if they had their mom...
Second, "lame ass vocals"...we know she can sing.
Third, honestly who cares enough to care at all about who a celeb is bringing with them???
Anyway, Normani was quick to clap back:

And her grandma even joined in, issuing a nice "eat my shit" to the troll:

Funny, quick, perfect clap back. We have no choice but to stan. Bye!