You probably know that some professors don't always answer emails in the most formal or friendliest way.
Maybe you've gotten a really brief, but funny response to an email you sent them: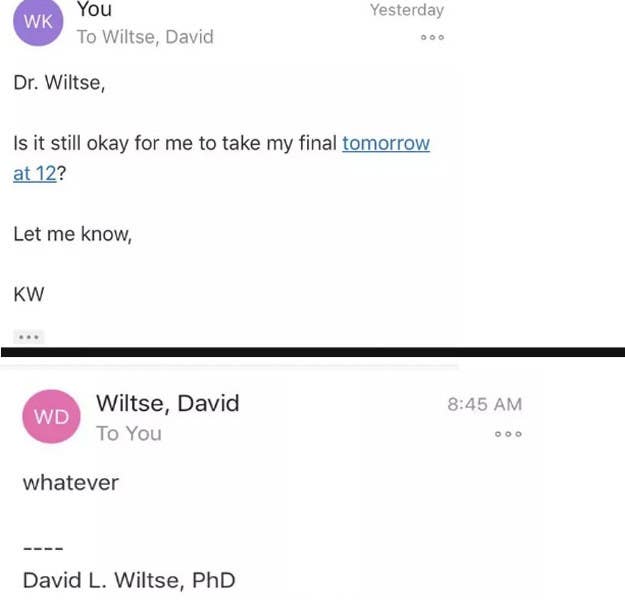 Or maybe you typed a whole long paragraph and they replied with the shortest answer: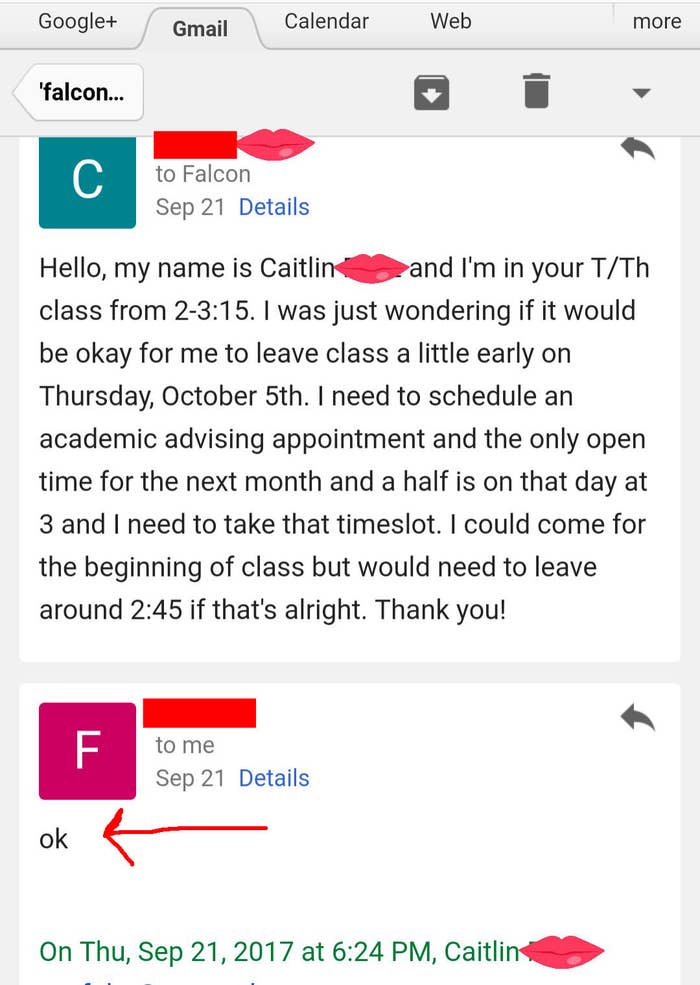 Perhaps your professor wasn't just short, but also pretty savage: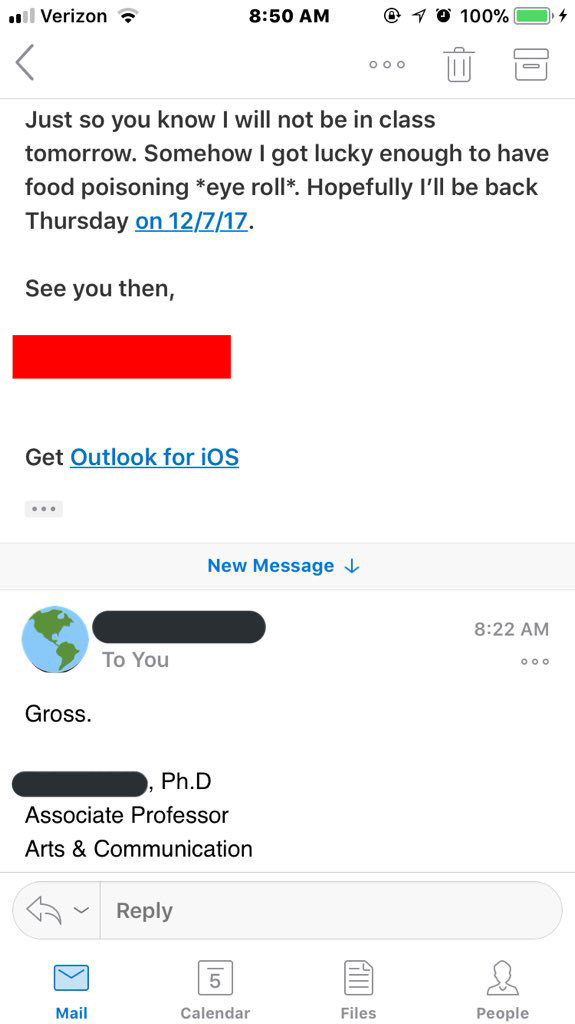 Maybe they even called you out: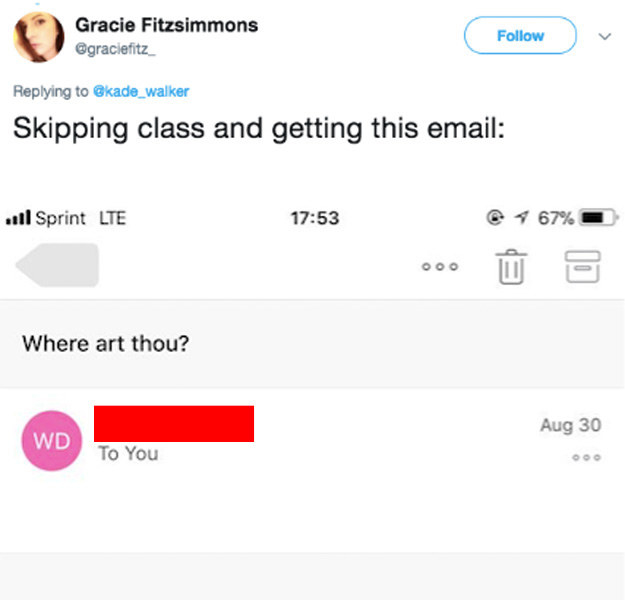 Whatever it is, we want to see! Submit your email screenshots (and blur out the names of the professors) via the DropBox below.