After the film was released, many people expressed their support for Demi on social media.
And one of those people was Selena Gomez. Remember, she and Demi were both on Barney and Friends and basically grew up together? They've been through a lot.
Selena commented on Demi's Instagram, saying, "This was beautiful. I'm so happy for you. You always continue to [be] bold and real. I wish more people were like you. Love you."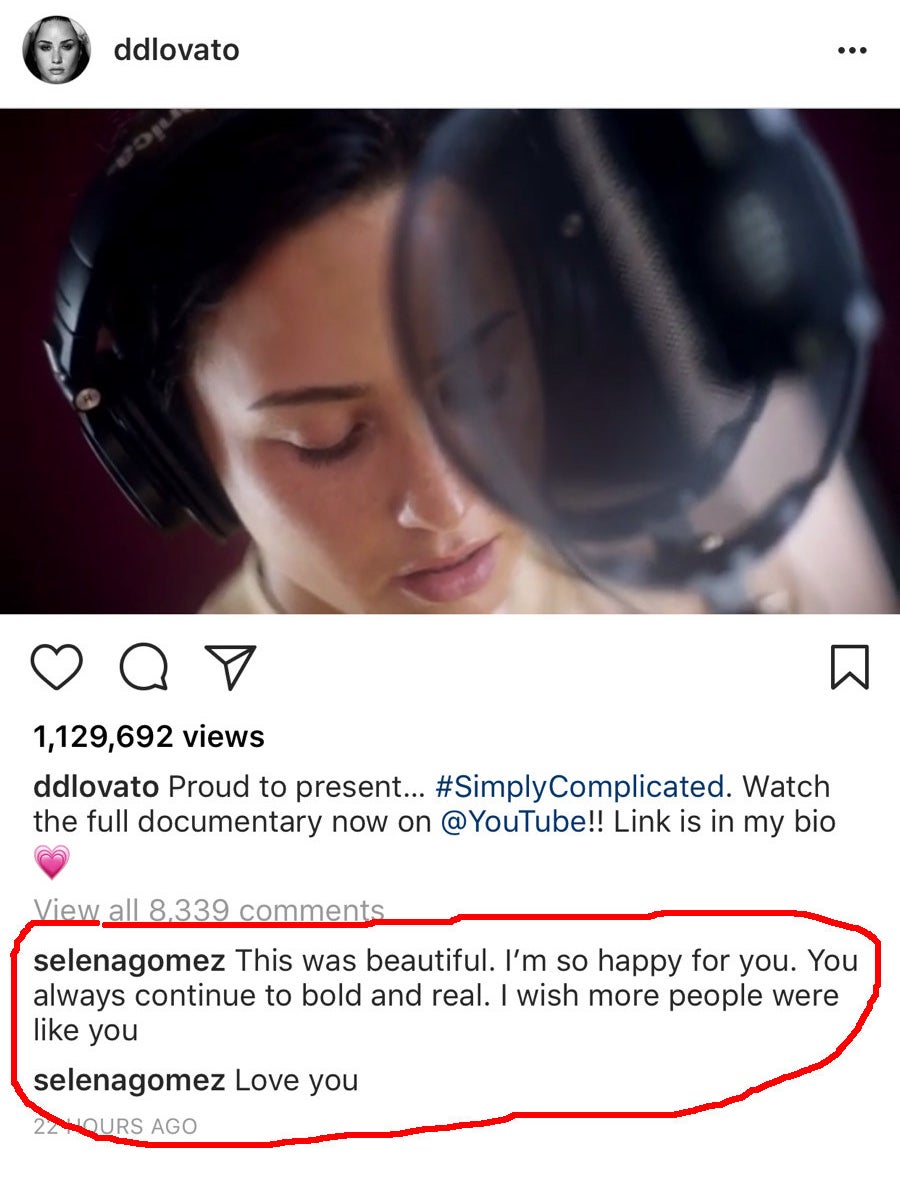 Ugh, love their friendship.