This post contains discussion of body image issues.

The video was super fun, and the song is really catchy!
And in the video, Sam embraces their new Gloria-era aesthetic — colorful, provocative, and burlesque. They donned a bunch of lewks: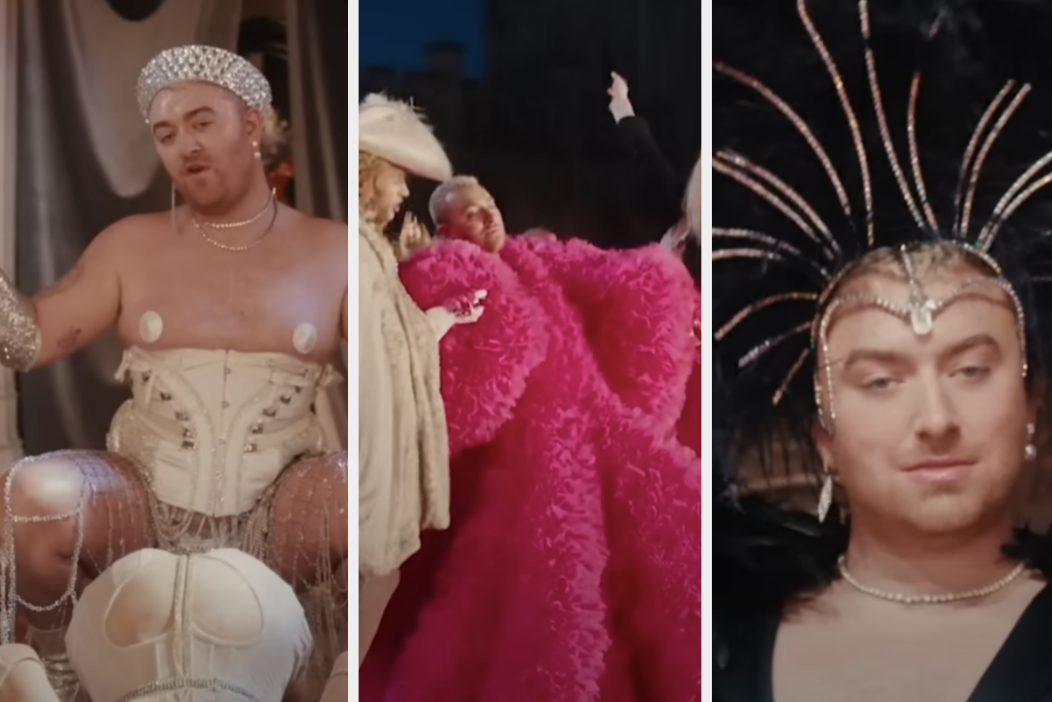 Sadly, it led to a lot of body-shaming comments — many of which were from the LGBTQ community: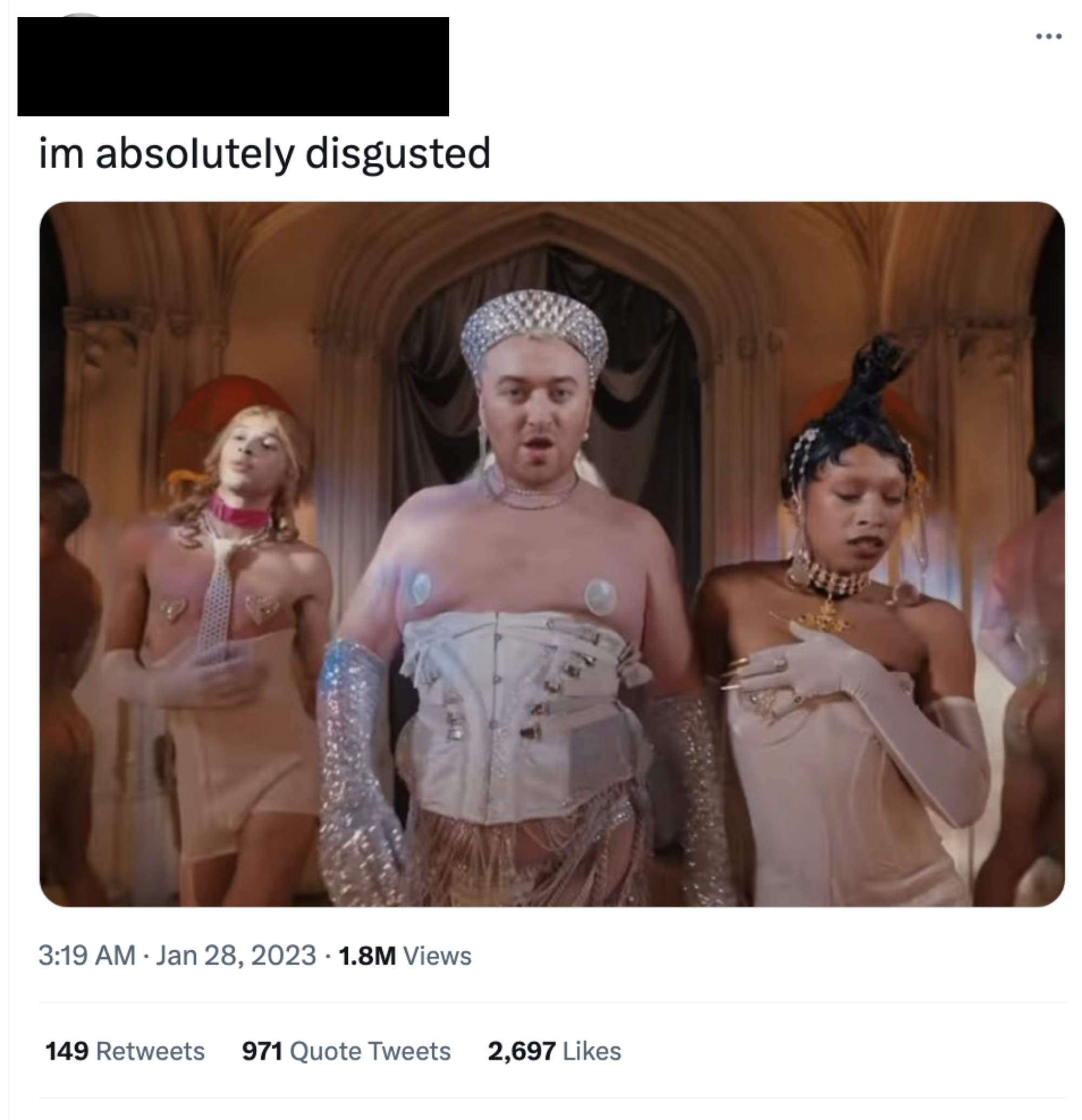 Conservative pundits even used Sam as a way to make things political, UGH:
People defended Sam following the barrage of hate:
Queer people also called out their own community — which has a history of prioritizing traditionally fit bodies — for their cruelty toward someone who's part of the same community.
Sam said since they've come out as nonbinary, they've faced harassment both online and in person in the UK. "What people don't realize with trans nonbinary people in the UK is it's happening in the street," they told Apple Beats 1's Zane Lowe. "So, that was the hardest part, I think, was being at home in the UK and having people shouting at me in the street. Someone spat at me in the street. It's crazy."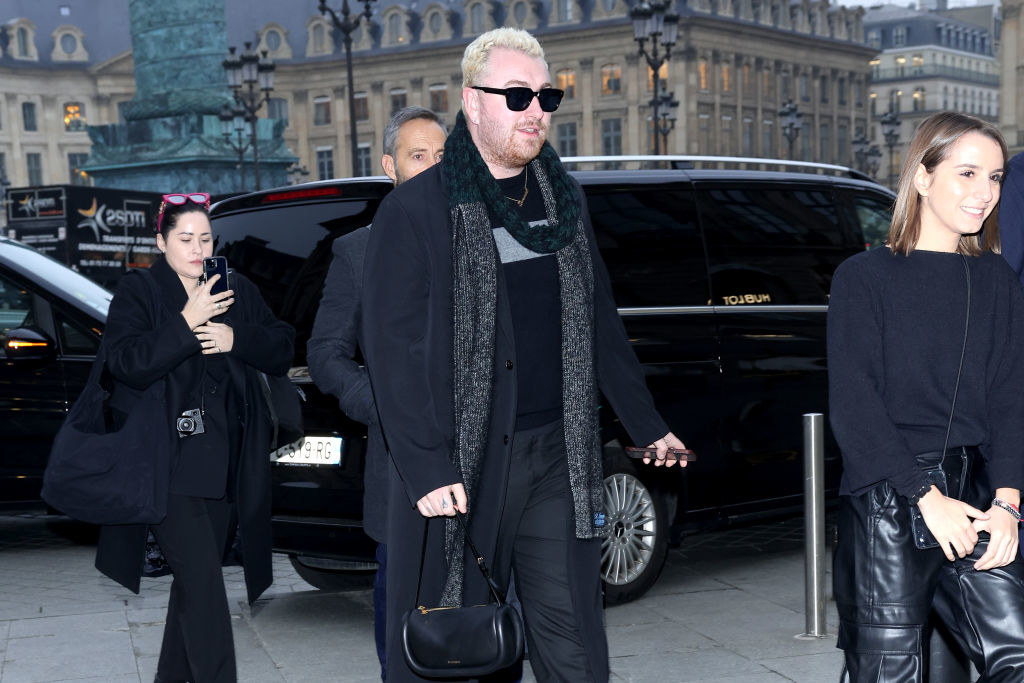 The truth is: Sam can wear whatever they want. They never deserve to be body-shamed or used as some right-wing talking point.