Young Thug Commented On Dwyane Wade's Daughter In A Now-Deleted Anti-Trans Tweet And No, Just No
SMH.
"I don't know if everybody knows, originally named Zion — Zion, born as a boy — came home and said, 'Hey, so I want to talk to you guys. I think going forward I am ready to live my truth. I want to be referenced as 'she' and 'her.' I would love for you guys to call me Zaya,'" Dwyane recalled to Ellen.
People praised Dwyane for how he handled the situation — with love and acceptance.
However, on Wednesday, rapper Young Thug addressed Zaya in a now-deleted tweet, saying, "All I wanna say to Dwade son is God don't make mistakes, but hey, live your true self."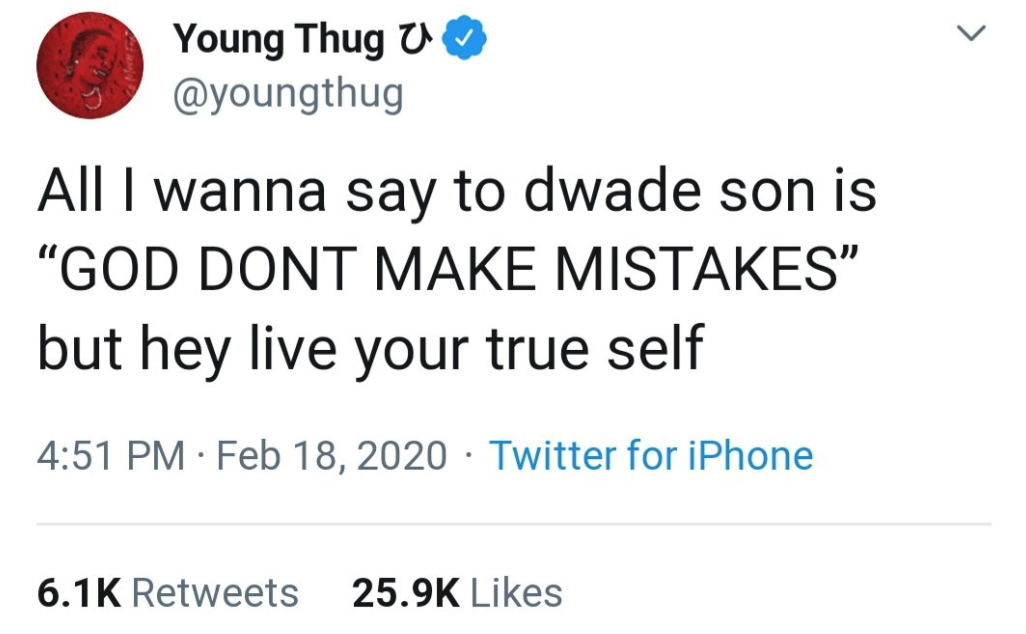 He followed it up with this tweet:
First of all, Zaya uses she/her pronouns, so referring to Dwyane Wade's "son" is both incorrect and offensive. People called him out:
FYI: being anti-trans is never OK. No excuse for intolerance. Bye!